A political conference that took place in London this week will look familiar to Americans.
Evangelicals talking about strong nation states, attacks on "woke" ideas, broad warnings about cultural Marxism. But the conference, a three-day event promoting the ideology of National Conservatism that is gaining popularity in the US and elsewhere, was unusual for the UK.
National Conservatism, as defined by the Edmund Burke Foundation who hosted this event, focuses on the principles of national independence, rejection of globalism, God, public religion and traditional family values, among other things.
Not only is talking about politics in this way unusual in the UK, evidence suggests that it's not popular with the British public. Politicians who have embraced these ideas have traditionally found themselves on the fringes of the political debate. 
That didn't stop right-wing heavyweights – including sitting government ministers – turning up to speak on these exact issues at a conference that was seen by many in Westminster as a direct challenge to Prime Minister Rishi Sunak's authority. 
Suella Braverman, Sunak's Home Secretary, gave what was widely seen as a speech pitching herself as a future party leader, where she outlined her views on how to tackle immigration, just hours before her cabinet colleagues blocked her most recent plans to stop small boats of refugees reaching the UK. 
Jacob Rees-Mogg, one of the most recognizable Brexiteers and a former cabinet minister under Boris Johnson, accused Sunak of surrendering to the civil service over Brexit, "exposing the government to ridicule."
He also encouraged Sunak to look at the government's pledge on net zero, saying "nobody gets elected on making voters cold and poor" and said that providing free childcare for parents wanting to go back to work was "anti-family."
Miriam Cates, a Conservative member of parliament, said the biggest threat facing the UK in 2023 is the failure to have more babies. 
The list goes on, but the general theme of this conference was that British Conservatism is having an identity crisis and these ideas could be the solution. 
Why now? Why, after 13 years of Conservative government, has this group of people decided now is the time to start a battle for the soul of their party, which will be fighting to win power again just over a year from now?
Matt Goodwin, an academic who spoke to the conference, told CNN: "If the Conservatives are going to have any chance at the next election they need to decide who they are and what they want to be. This conference dealt directly with that question, offering a range of different perspectives and answers."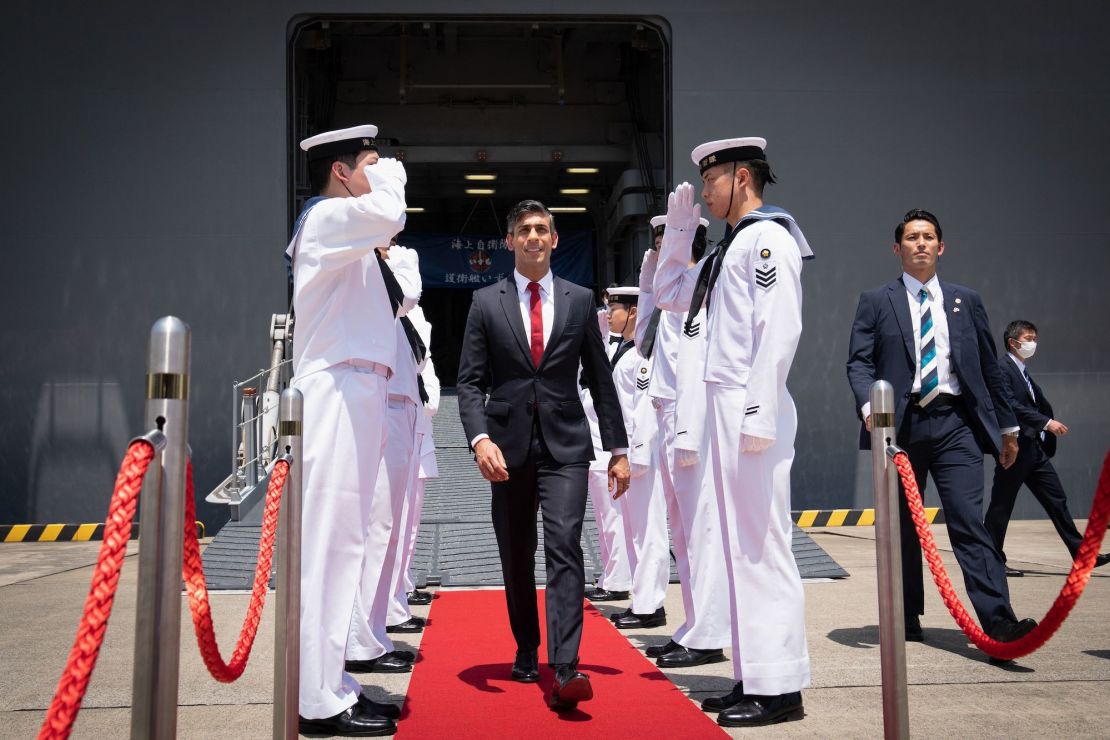 Steadying the ship
It is true that the Conservatives have for the past year experienced their worst polling numbers since taking office in 2010 and that the most likely outcome at the next general election is that the opposition Labour Party will win the most seats in the UK parliament. 
It's not necessarily the case, however, that any of this is Sunak's fault or that a shift to the right is the answer. The Conservative's poll numbers took a battering after the chaos of Johnson and his successor Liz Truss, whose premiership lasted just 49 days. Supporters of Sunak believe he is steadying the ship and his slow-and-steady leadership is what the public wants rather than wild ideas and culture wars.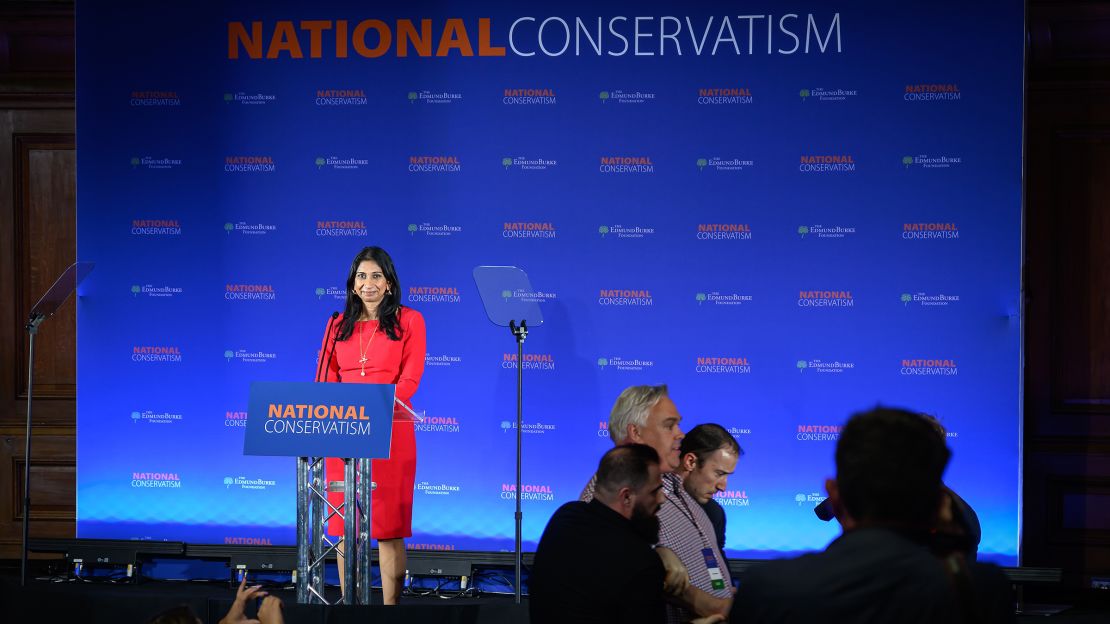 "There will be a premium on anti-chaos at the next general election," says Luke Tryl, director of More In Common, a non-profit that researches the underlying factors of political polarisation.  
"After six years of mayhem post-Brexit, we increasingly see in focus groups that people just don't want to watch the news anymore and want politics out of their day-to-day lives." 
Which brings us back to why? The answer to this question really depends on who you ask. 
CNN spoke to several people involved in this conference as well as people inside the Conservative Party who opposed the conference and its ideas. They spoke on the condition of anonymity.  
For some attendees, such a conference is essential for a party that they believe is drifting from the core values of conservatism.  
"So many of our colleagues, sadly, believe that the answer to the economic consequences of the pandemic is higher taxes on people and companies. It's lazy, defeatist and we need to challenge that," a senior Conservative lawmaker told CNN.
The UK's tax burden is currently on track to be at its highest since the end of World War II, official figures show.  
Tax is one issue for people on this side of the party. Another is Brexit. Sunak recently upset the most hardline Brexiteer wing of the party by reaching a deal with the EU on Northern Ireland and publishing legislation that doesn't completely remove all EU laws from Britain. 
A former Conservative cabinet minister says that the combination of high tax and perceived betrayal on Brexit "fuels that discontent" and makes them "anxious we are losing support." These concerns come from people who are worried about losing the next general election.
Another group of Conservatives supporting the vocal criticisms of Sunak are, sources say, thinking beyond the election and about future leadership contests. 
A source directly involved with the conference told CNN that some were annoyed that so much attention had been paid to the speech given by Braverman, distracting from the ideas discussed by others. "It was clearly a leadership speech outlining her story and her vision," the source said.  
A spokesman for Braverman denied that her speech was a leadership bid.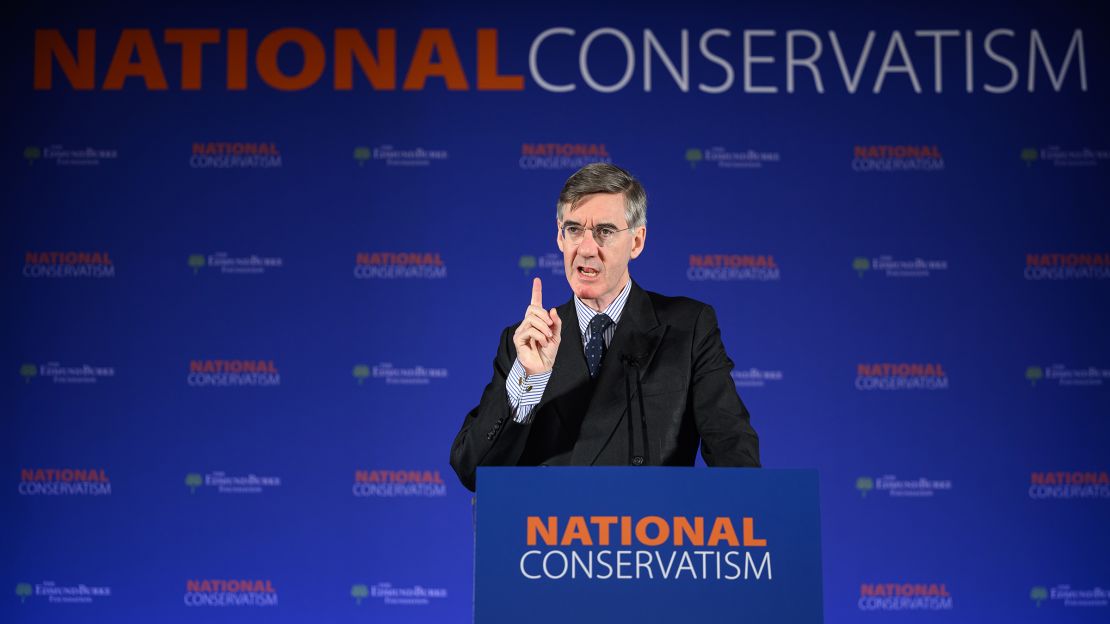 Feelings of betrayal
It's not just leadership hopefuls who are looking beyond the next election. According to multiple people across the Conservative Party, there is a growing number of discontents who already believe that the next election is a lose-lose situation, given their mistrust of Sunak.
They suffer if Labour wins, casting the Conservatives into opposition, and it'd be little better for them if Sunak, whom many resent, defies the odds to return to Downing Street. "For them, the best outcome at the next election for them is Sunak winning a mandate to betray them further," a senior Conservative figure told CNN. 
Many of the people in this camp are from the pro-Johnson wing of the party. The source said that these people feel let down by the fact Johnson appears to have moved on from frontline politics. Indeed, another Conservative conference was held at the weekend, seen widely as a "Bring Back Boris" event, which the former PM didn't turn up to. "He's treated his supporters very badly, marching them up the hill then abandoning them. He's really let them down," the source added. 
Pro-Sunak Conservatives who still think the next election could be won are also not happy. 
"It is mad that cabinet ministers were allowed to go and speak. This is what weakness looks like, when you allow your own side to undermine you," an influential MP told CNN. 
"This week an average member of the public won't be able to tell you what's on the government's agenda. Instead, they will have read about all this rubbish that won't win elections," the MP added. "Telling people to have babies when we are in a cost-of-living crisis. Who is that for and why are none of these people talking seriously about economics?"  
That's a good question. Tryl says that all his organization's research shows the British public shies away from the sort of rhetoric on display at this conference.  
"When we focus-group people in Conservative areas, we find this sort of stuff is off-putting. People who are not exactly soft liberals, who roll their eyes at the culture war anti-woke stuff, still try and address it from a position of kindness." 
Tryl says that, unlike in America, British people don't have "stacked ideologies," meaning you cannot predict what someone will think on one issue because of what they think on another. 
"It is often the case someone is anti-illegal migration but in favor of people taking the knee, for example. Or you can oppose ripping down statues, but be in favor of officials removing them or explaining their colonial history." 
Lots of high-minded ideas were put forward at the National Conservatism conference. The mixture of philosophical, economic and cultural ideas talked about betrays a party uncomfortable with itself. That is not a great position to be in ahead of a general election. 
What should be even more worrying for Sunak and his supporters, though, is just how many of people who should be on his own side think that the election is already lost and are openly gearing up for the next fight over the party's soul.