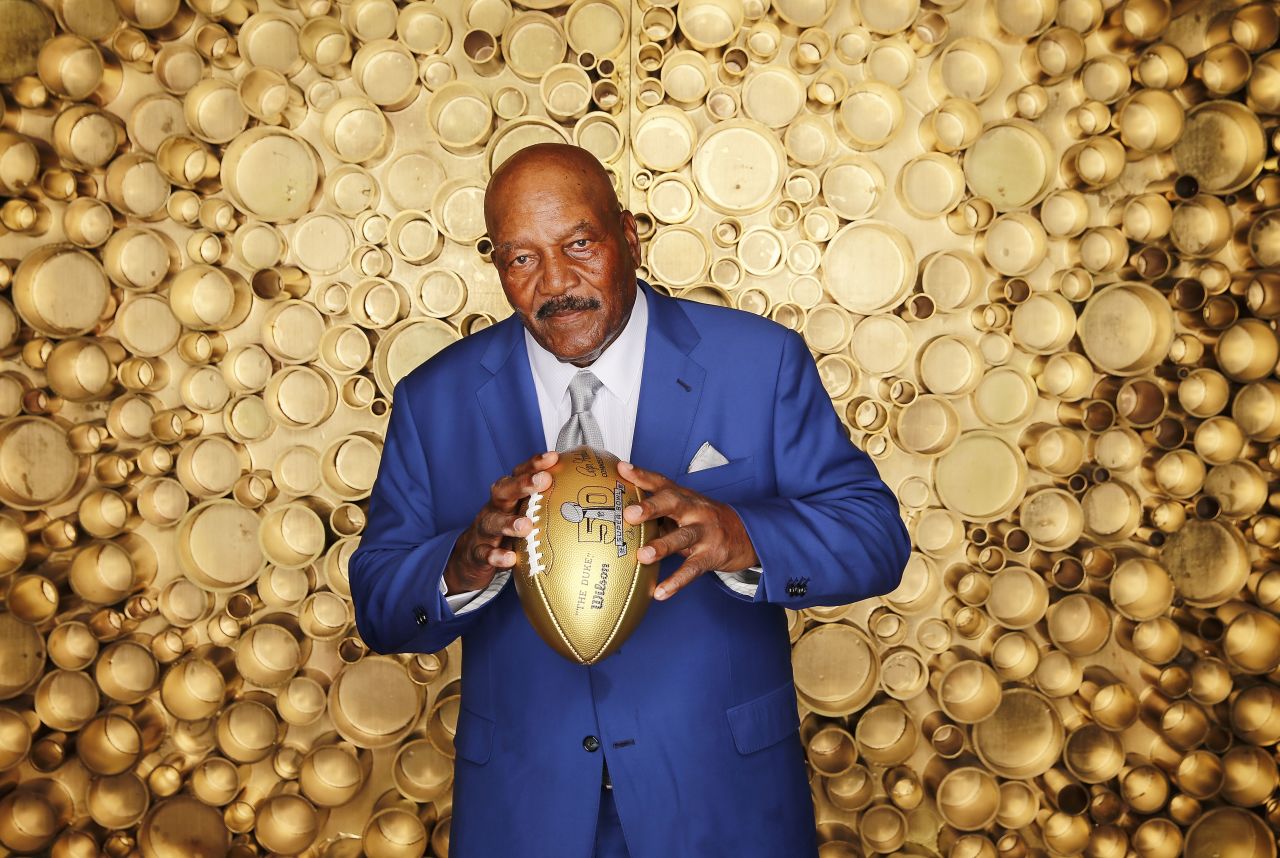 In pictures: NFL legend Jim Brown
Updated 2254 GMT (0654 HKT) May 19, 2023
Jim Brown, the transcendent athlete-actor-activist who ran roughshod over the NFL and won multiple MVP awards before retiring abruptly at age 30 to focus on the civil rights movement and a career in Hollywood, died at the age of 87, his former team and his widow said on Friday, May 19.
Brown, a running back, led the NFL in rushing eight times in nine seasons and helped lead the Cleveland Browns to a championship in 1964.
He surprised sports fans two years later when, at the height of his career, he announced his retirement while filming the World War II film "The Dirty Dozen." Brown appeared in more than 50 film and television projects in the years that followed.
Brown also made his mark as a civil rights activist, working with inner-city gang members and prison inmates.
"One of the greatest players in NFL history, a true pioneer and activist," the NFL tweeted. "Jim Brown's legacy will live on forever."