The WNBA is back for another edition and, following an off-season filled with drama and a superb women's March Madness to keep hoops fans entertained, it is set to be bigger and better than ever.
The season tips off Friday with eight teams in action on the opening night.
Fans will also get the chance to watch Phoenix Mercury star Brittney Griner during this season's WNBA.
Griner is set to compete for the first time since her unlawful detainment in Russia last year. The eight-time WNBA All-Star missed the entire 2022 WNBA season as she spent nearly 300 days in Russian custody but returned to the court last week in a warm-up match.
"She really enjoyed having that home opener (in the preseason) and getting a little bit of the rust off, but I think on Friday, we're going to see another level," said Phoenix head coach Vanessa Nygaard of Griner, ahead of the Mercury's match against the Los Angeles Sparks on the opening day of the official season, a game which is being shown on ESPN.
"I think she's still coming back from a year in detainment. So physically, there's those things. Mentally, there's going to be a lot of distraction," added Nygaard. "There's going to be a lot of things that will be happening in the game, but all positive. There's a lot of love for Brittney Griner and I think she'll be ready to go."
"What surprises me is she can do it at all. It's amazing. It's a miracle that she's back but also her personal resilience and toughness to be out here doing this and playing basketball, which I believe is the hardest game to play in the world. To come back out and step out there and show up every day."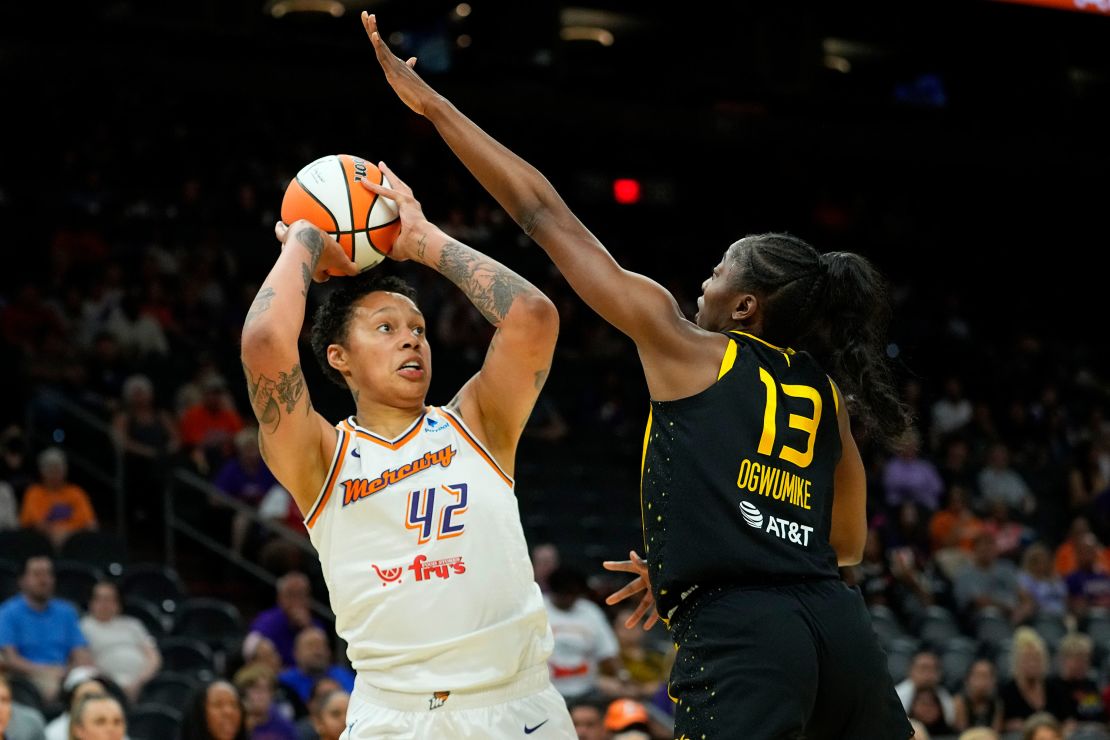 What happened last year?
The Las Vegas Aces won the 2022 WNBA after beating the Connecticut Sun 3-1 in the finals. The Aces dominated throughout the regular season and boasted the joint-best record in the league, along with the Chicago Sky, finishing the regular season 26-10.
The Aces' season was reflected in the end of season awards. A'ja Wilson won the regular season MVP with Chelsea Gray, the star player throughout their finals win, winning WNBA Finals MVP.
Wilson also picked up the Defensive Player of the Year award, as Becky Hammon completed a rout for the Aces – winning Coach of the Year.
The Aces are serious contenders to win impressive back-to-back titles and will be tough to stop on their way to completing the feat.
However, the Vegas based franchise will be without head coach Hammon for the opening two games following a suspension.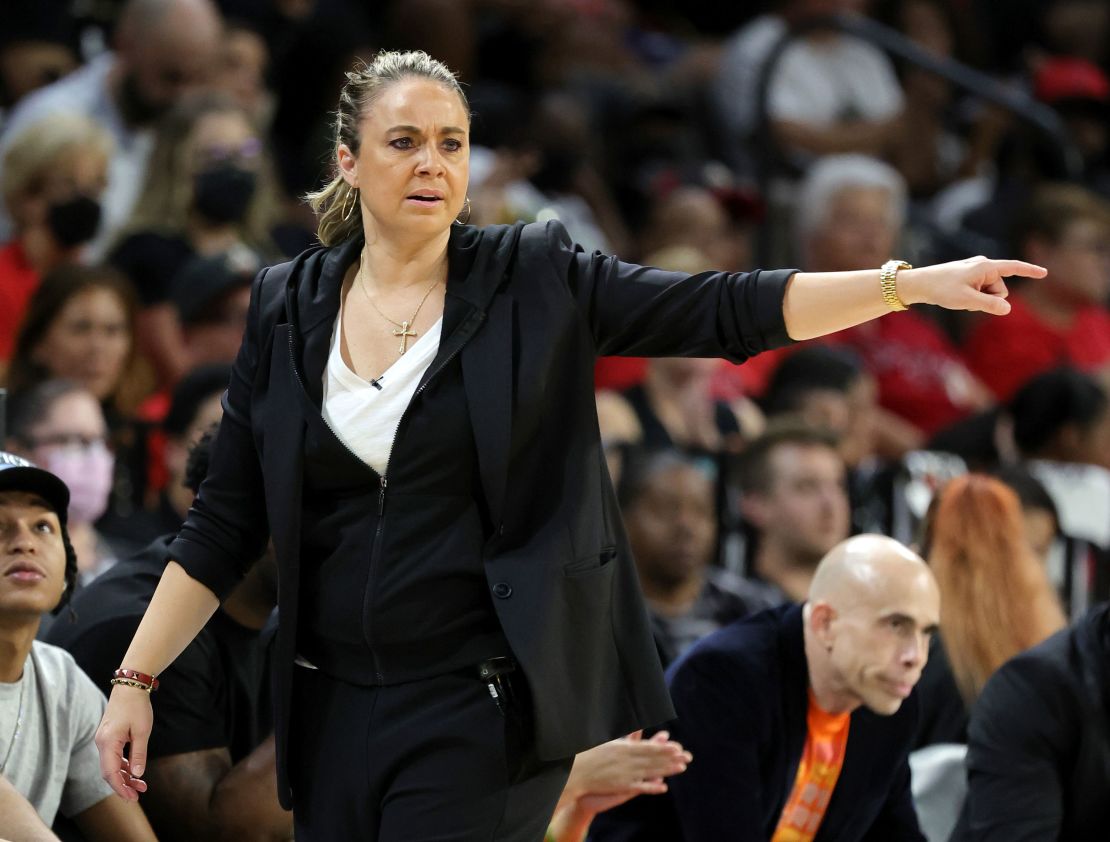 Format
Twelve teams take part in the WNBA and are split into an Eastern and Western Conference.
Each team plays 36 regular season games. Throughout the season every team will play four games versus three opponents, and three games against the other eight opponents.
The WNBA changed its playoff format in 2021 meaning that the eight best teams now automatically qualify for the playoffs – irrespective of what conference they play in.
There are three rounds before a team can be crowned champion which follows a 3-5-5 game series format.
Players to look out for
Sabrina Ionescu
Sabrina Ionescu has been a star of the WNBA ever since being drafted No. 1 by the New York Liberty in 2020 and she continues to impress.
The point guard had a stellar 2022 WNBA season and was rewarded with her first All-Star selection, as well as making the All-WNBA second team.
Last year, Ionescu became the first ever WNBA player to record a 30-point triple-double. The 25-year-old stuffed the stat sheet putting up 31 points, 13 rebounds and 10 assists against the Las Vegas Aces.
Becoming a legitimate triple-double threat has made Ionescu even more dangerous as a player and teams will have their work cut out to contain the guard on a nightly basis.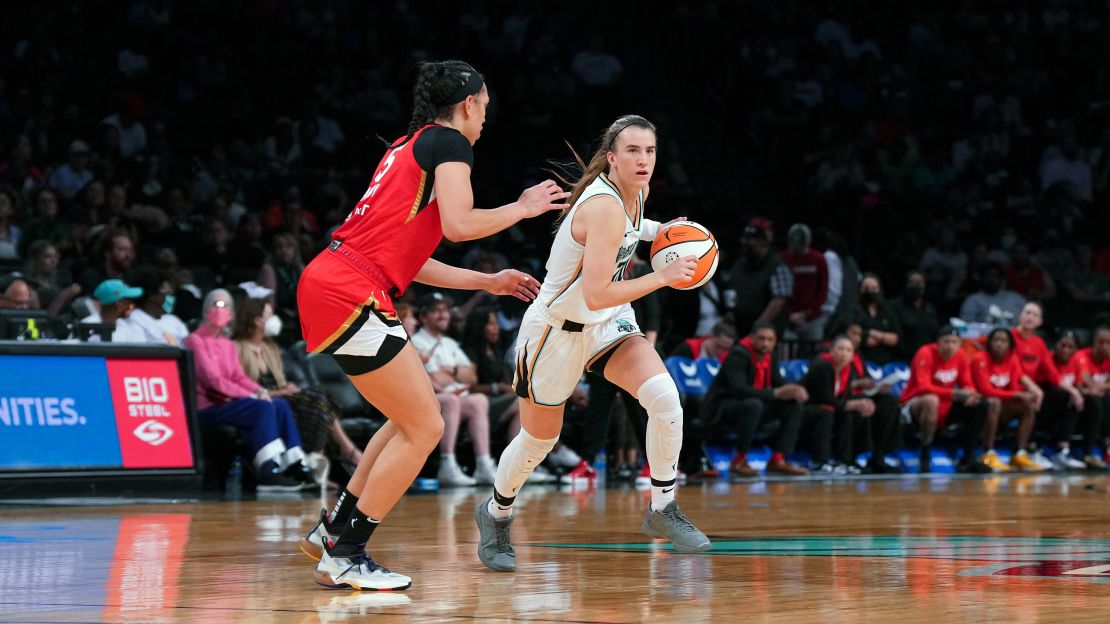 Breanna Stewart
Ionescu's new New York Liberty teammate, Breanna Stewart is many fans' frontrunner to pick up the 2023 WNBA MVP award.
The 28-year-old forward picked up the MVP award in 2018 and alongside Ionescu will form a scary duo for opposing teams.
The two-time WNBA champion will be able to bring a wealth of experience to the Liberty and, with less pressure to score the ball, Stewart could be even more dangerous.
Aliyah Boston
Following her impressive college career, Aliyah Boston was picked first by the Indiana Fever in this year's WNBA Draft.
The 21-year-old is a brilliant defender and will be able to provide her new team with much-needed protection on that end of the court.
While Boston didn't show it as fluently during her last year in college, the forward is also a major threat on offense and could cement herself as a brilliant two-way player in the WNBA.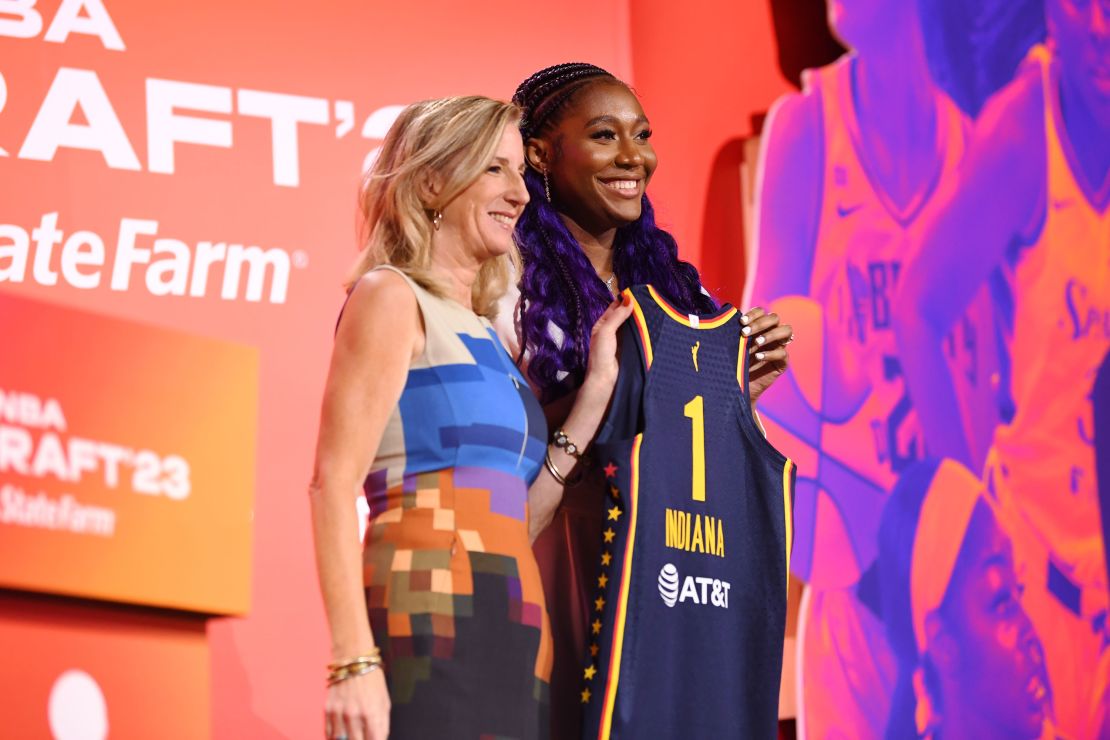 Where's Caitlin Clark and Angel Reese?
If you enjoyed watching March Madness you might be wondering where Angel Reese and Caitlin Clark are.
Unfortunately, the pair are still too young to play in the WNBA due to league rules and will only be eligible for the WNBA Draft in 2024.
This means both Reese and Clark will have at least another year of college basketball before they are allowed to make the move to the professional league.
CNN's Homero De la Fuente contributed to reporting.