This time of year is supposed to be about sunshine and emerging from the cold.
Happy things, right?
So why do I feel the opposite?
Could be allergy season or the impending feeling that it's going to be seriously hot and uncomfortable this summer (global warming, y'all). But, whatever it is, I have not been in the best headspace.
Which is why I'm super grateful to Rainn Wilson. Read on.
Something to sip on…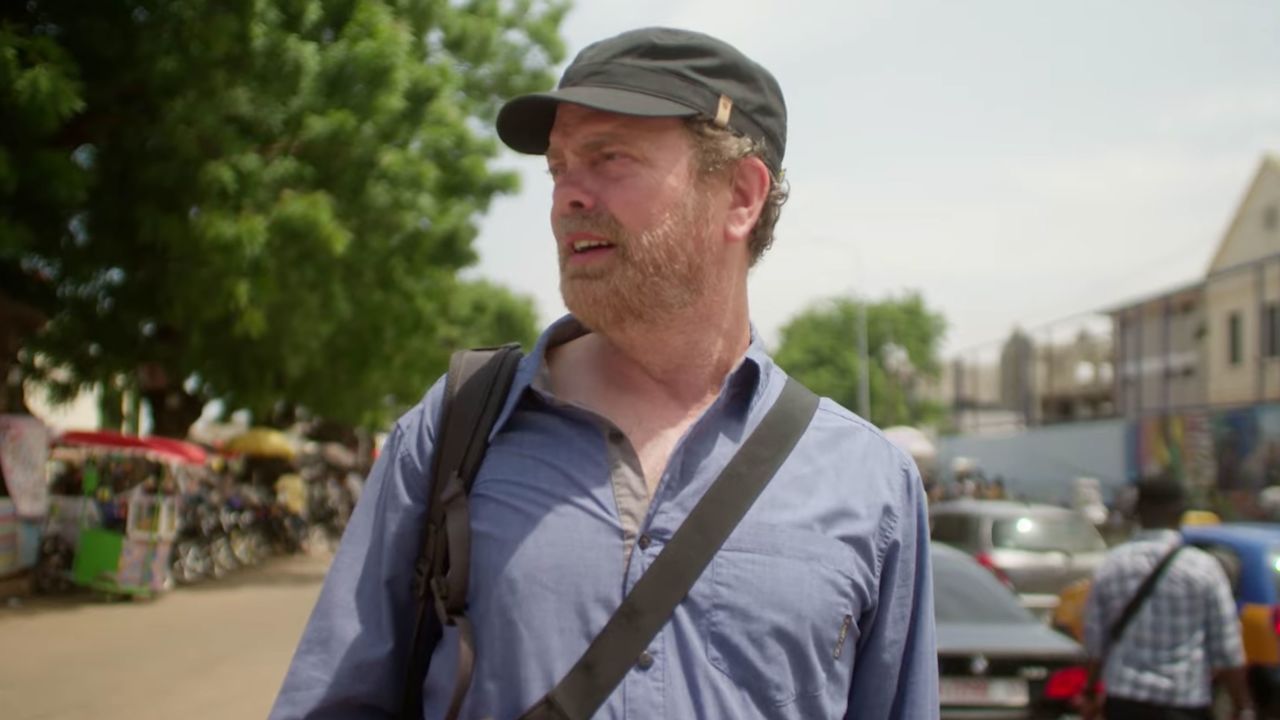 In a recent interview with Wilson about his new show on Peacock, "Rainn Wilson and the Geography of Bliss," I started by thanking him for helping me not feel guilty about not feeling happy.
Turns out he can relate. Wilson said that even while he was starring on the hit series "The Office," making a ton of money and finding personal and professional success, he wasn't feeling the joy one might expect.
He's contemplated why that was for years, so he was excited when he was asked to do a series based on the book, "The Geography of Bliss" by Eric Weiner.
"They're going to pay me to go around the world and look for happiness?" Wilson said. "I mean, it doesn't get better than that."
Watching him travel the world in an attempt to unlock the secrets of bliss is both entertaining and educational.
For Wilson, it was transformational.
"Anxiety is something I've dealt with my whole life. Depression comes and goes," he said. "Loneliness and disconnection, alienation as well, kind of all the symptoms of the modern world. So what an amazing opportunity to have a personal journey. I got to transform."
Viewers will see Wilson doing everything from a cold plunge in the Arctic Ocean with a group of Viking women in Iceland to meditating in Thailand.
"I would say that it has changed me by making me recognize that it's my friend groups, it's my faith community, it's the folks at my little rinky-dink tennis club," he said. "It's these connections and communities that are going to bring me the most joy and bliss throughout the course of my life. Don't take those for granted. It's all about those connections, fostering deeper and larger family connections. It's what it's all about."
"Rainn Wilson and The Geography of Bliss" starts streaming on Peacock on Thursday.
One thing to talk about…
People feel a way about Janelle Monáe's latest music video.
That's because she's nude in parts of "Lipstick Lover," and the entire thing is pretty provocative.
I'm going to keep it brief and say if you are shocked you have not followed her career, since Monáe has always been willing to express herself in ways other artists may not.
If that makes you uncomfortable, definitely look away. Because she looks like she's living her best life.
You should listen to…
Fans of the Dave Matthews Band are devoted and joyous that they have a new album out, their first since 2018.
"Walk Around the Moon" is their tenth studio album and even more exciting because it comes along with news of a tour. You really can't go wrong with new music from this band.
The album is out Friday.
Cannot wait to watch…
"Selling Sunset" Season 6
Come for the real estate porn, stay for the drama.
"Selling Sunset" is returning with a new season and some new real estate agents. If you have watched the earlier seasons of this series, you know that usually portends conflict.
Watching cast members argue, while we not-so-silently judge from the comfort of our couches is why many of us watch reality series, but this show comes with the added feature of seeing some of the most beautiful, expensive and tricked-out houses in Los Angeles.
I'll be in escrow on this one over the weekend.