Ukrainian President Volodymyr Zelensky compared the damage in Bakhmut to the destruction wrought on Hiroshima after it was hit by an atomic bomb, as he denied Russia had captured the frontline city.
Zelensky – who traveled to Japan for a meeting of the Group of Seven (G7) – said pictures of Hiroshima "really remind" him of Bakhmut and other Ukrainian towns.
"Just the same, nothing alive left, all of the buildings have been ruined," Zelensky told a news conference.
There are conflicting claims over who controls Bakhmut. On Saturday the chief of the Russian private military group Wagner, Yevgeny Prigozhin, claimed to have captured Bakhmut after months of brutal fighting, saying he would hand it over to Russia later in May,
Zelensky used the conference to again deny that that Bakhmut is Russian as of Sunday and Ukrainian soldiers remain in the city.
"We are keeping on, we are fighting." Zelensky said.
"I clearly understand what is happening in Bakhmut. I can't share the tactics of the military, but a country even bigger than ours cannot defeat us. A little time will pass and we will be winning. Today our soldiers are in Bakhmut."
Ukraine's Armed Forces (AFU) said they were continuing to counter Russia in the city, and that they were advancing in the suburbs, making it "very difficult for the enemy to remain in Bakhmut."
Russian President Vladimir Putin offered his congratulations for "the completion of the operation to liberate Artemovsk," Russian state news agency TASS reported the Kremlin as saying, using the Soviet-Russian name for Bakhmut.
CNN is unable to verify either side's battlefield claims.
Zelensky rallies allies
If confirmed, the capture of Bakhmut would mark Russia's first gain in months, but the city's symbolism always outweighed its strategic importance.
Moscow has thrown huge amounts of manpower, weaponry and attention toward the city but largely failed to break down a stubborn Ukrainian resistance that had outlasted most expectations.
Bakhmut's fall would also be an undoubted boost to Prigozhin, who recently announced his men would pull out entirely because dwindling ammunition supplies and mounting losses meant there was "nothing left to grind the meat with."
Prigozhin is a former catering boss who has grown in prominence throughout the war, and his forces have been heavily involved in the fighting.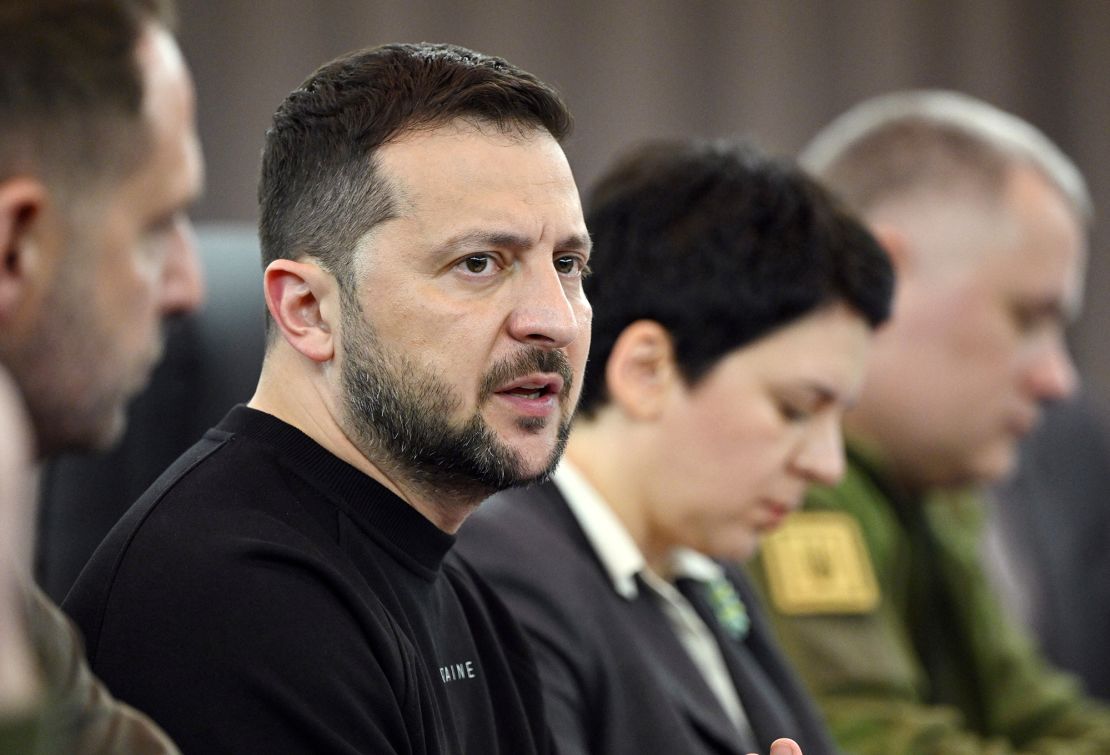 Zelensky made a surprise appearance at the G7, traveling halfway across the globe to address the world's major industrial democracies in person.
The Ukrainian leader used the final day of the summit in Japan to appeal to G7 leaders for more powerful weapons and tougher sanctions against Moscow.
He left having won a clear boost after the Biden administration dropped its objections to sending advanced fighter jets to Ukraine.
"I cannot now tell you how many aircraft we'll be able to get. I cannot tell you definitely when it takes place but we will speed it up because it's important for us every day. We're losing people's lives," he said.
At the G7 Ukraine's allies reiterated their support, with British Prime Minister RIshi Sunak saying "Ukraine must not only win the war but win a just and lasting peace."