This was uncharted territory for Michael Block.
Playing in the final round of a major, paired alongside one of the greats of the game, was like a dream for the 46-year-old who works full-time as a golf instructor. And that was before he drilled a hole-in-one.
On the 15th hole on the final round of the 2023 PGA Championship, from 151 yards, Block sent his ball straight into the hole and, in turn, sent the crowd wild. Even his playing partner, former world No. 1 Rory McIlroy, seemed in shock.
"I hit it good, but I didn't see it go in and Rory stops all of a sudden. He turns around, he's got his arms open and is coming and giving me a hug," Block told CNN's This Morning.
"I'm going: 'What is going on right now?' He goes: 'It went in the hole.' I was like: 'You've got to be kidding, right now under these circumstances that it went in the hole.' Crazy."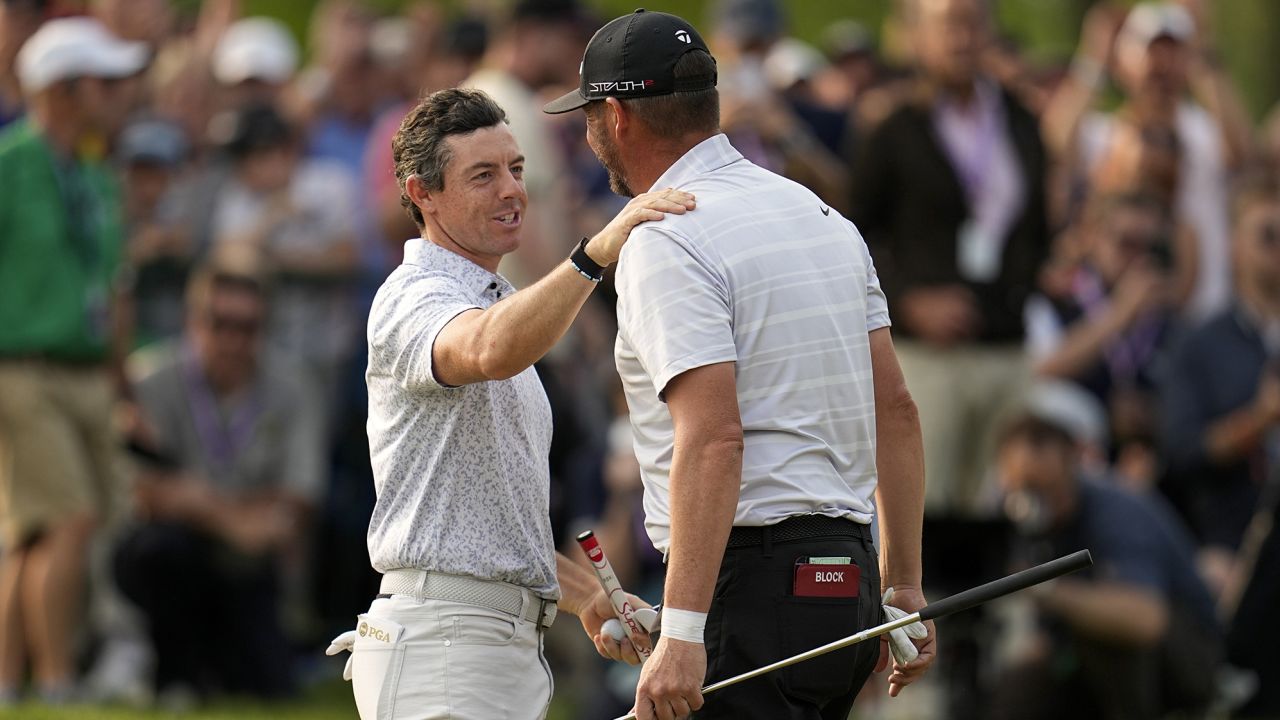 The moment was a crowning one on what was a weekend that catapulted him from outsider to household favorite.
With a critical par save at the end of his final round, Block finished with a share of 15th place, earning him an automatic spot at next year's event, as well as $288,333 in prize money.
To put that into perspective, that is almost four times his previous highest payout.
In describing the moment, Block reference the 1996 movie "Tin Cup" which sees Kevin Costner play a golf professional working at a driving range who tries to qualify for the U.S. Open to win the heart of his successful rival's girlfriend, per IMDB.
"It is a "Tin Cup" moment without a doubt. I am a club pro, I teach golf, I'm the head golf professional at Arroyo Trabuco Golf Club in Mission Viejo," he said.
"And for me to be out with these guys, Rory McIlroy on Sunday, Justin Rose on Saturday, and to have the Rochester people out here that are the biggest supporters of golf I have ever seen in my life was absolutely unbelievable and it was a dream come true."
But it was the whole weekend which meant so much to Block.
The major was his 25th PGA Tour start – he had made four cuts in those 24 previous events, with his best tour finish being tied for 69th at the 2014 Sanderson Farms Championship.
As he made his way off the final green, his spot at next year's event secured, Block was met with a vice-like hug from his wife. He said she "almost choked" him such was the force of the hug.
To cap off a memorable trip to Rochester, New York, Block was given sponsor exemptions into two upcoming PGA Tour events – the Charles Schwab Challenge this week and RBC Canadian Open in June.
In a touching moment, which the PGA Tour tweeted, Block and his wife broke down into tears as they received their invite to the Charles Schwab Challenge.
Being emotional wasn't something he was accustomed to, but the tears have flowed over the last 24 hours, he said.
"She hadn't seen me cry outside of one other time in my life until this week and I literally woke up on my bed crying this morning, it was pretty crazy," he said.
Understandably, the new additions to his calendar has meant teaching back at his club in California is going to have to wait.
And Block is hoping his students will understand his reason for canceling this week's lessons as he flies to Fort Worth, Texas.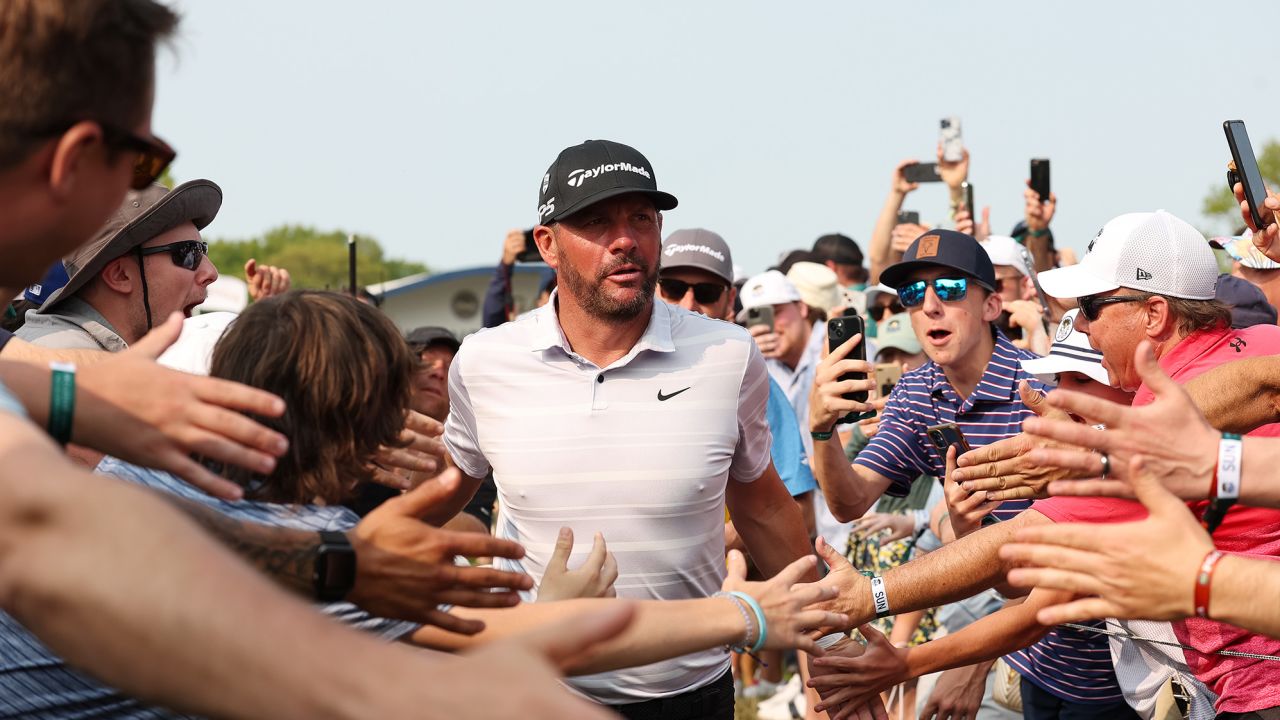 "I won't be back at work until next week so I need to cancel a couple lessons. It's a good thing. I think they understand why. I think they understand why I can't teach them tomorrow," he said.
Five days ago, Block was a club pro working full-time as a golf instructor, charging $150 dollars for a lesson. Now, he thinks there might be pressure to up those rates.
"I have a feeling my wife is going to make me charge more," he joked.