Editor's Note: If you are in the US and you or a loved one have contemplated suicide, call The National Suicide and Crisis Lifeline at 988 or 1-800-273-TALK (8255) to connect with a trained counselor
For support outside of the US, a worldwide directory of resources and international hotlines is provided by the International Association for Suicide Prevention. You can also turn to Befrienders Worldwide.
Throughout her storied career, triathlete and Paralympian Marieke Vervoort captured the imagination of her native Belgium and the wider world.
But it wasn't just her stack of sporting achievements that drew attention.
Vervoort lived with a degenerative spinal and muscle condition and had long been vocal about how one day she wanted to – and would – end her life by euthanasia.
Euthanasia involves a physician administering a drug to end the life of a patient who is suffering, usually with a debilitating or life-limiting condition.
That choice ensured that Vervoort found herself splashed on newspaper front pages and across TV screens whenever she competed.
"Everyone is pushing me and asking me, 'When are you going to die? Do you know already the date that you're going to die?'" she told documentary maker Pola Rapaport, who last year directed the film "Addicted to Life" about Vervoort.
"I said, 'F**k you.' … You don't know when you want to die. When the time comes, when I feel it's enough, then I will decide."
She was a Paralympic gold medalist at London 2012, winner of silver medals at Rio and holder of a European record for the T52 100 meters, but Vervoort's condition caused her near-constant pain and made sleeping very difficult.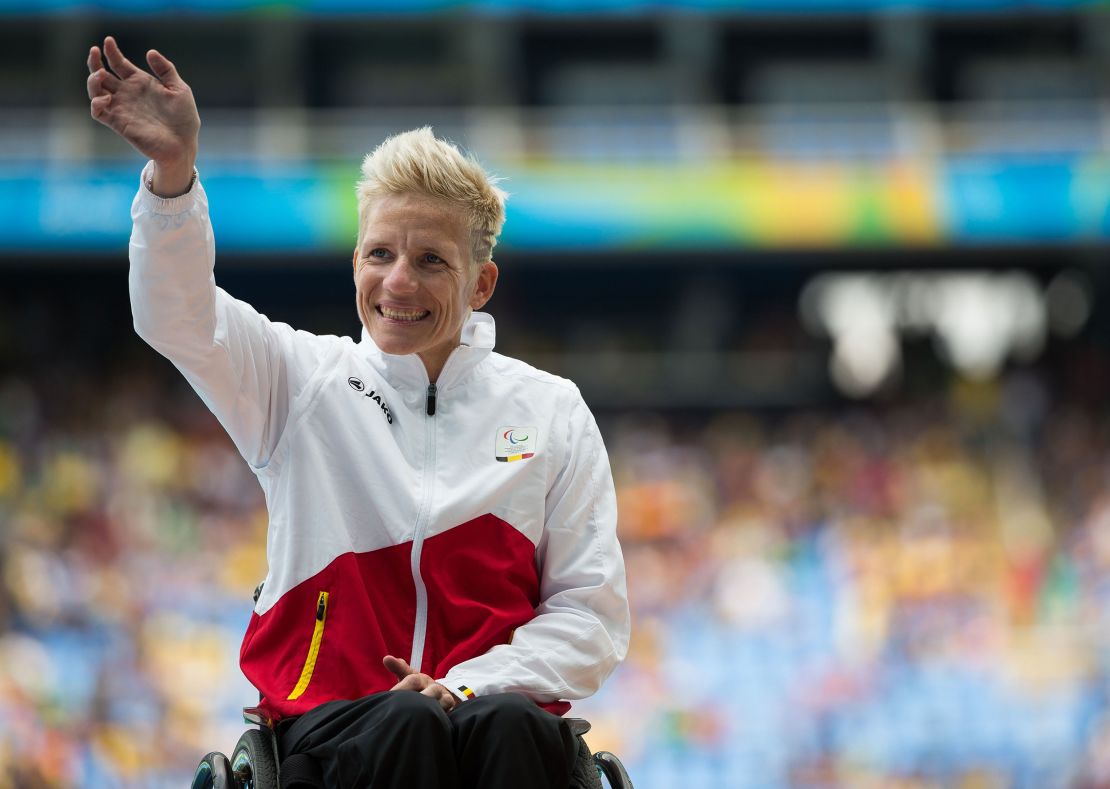 She received euthanasia approval in her native Belgium in 2008, but far from signaling the end of her life, Vervoort was very vocal about how the ability to control her own destiny empowered her to continue to compete at the highest level and make the most of her remaining days.
Documentary maker Rapaport, who encountered Vervoort's story after reading a news report about her, says she was instantly captivated by the athlete and how the "paradoxical" permission to die "had given her a kind of liberation of spirit."
"Her knowing that she could choose her date of dying and the conditions under which she would die, and whom she would have with her. … The fact that that had given her so much mental liberation and spiritual liberation, I thought, was a fantastic story," Rapaport told CNN Sport.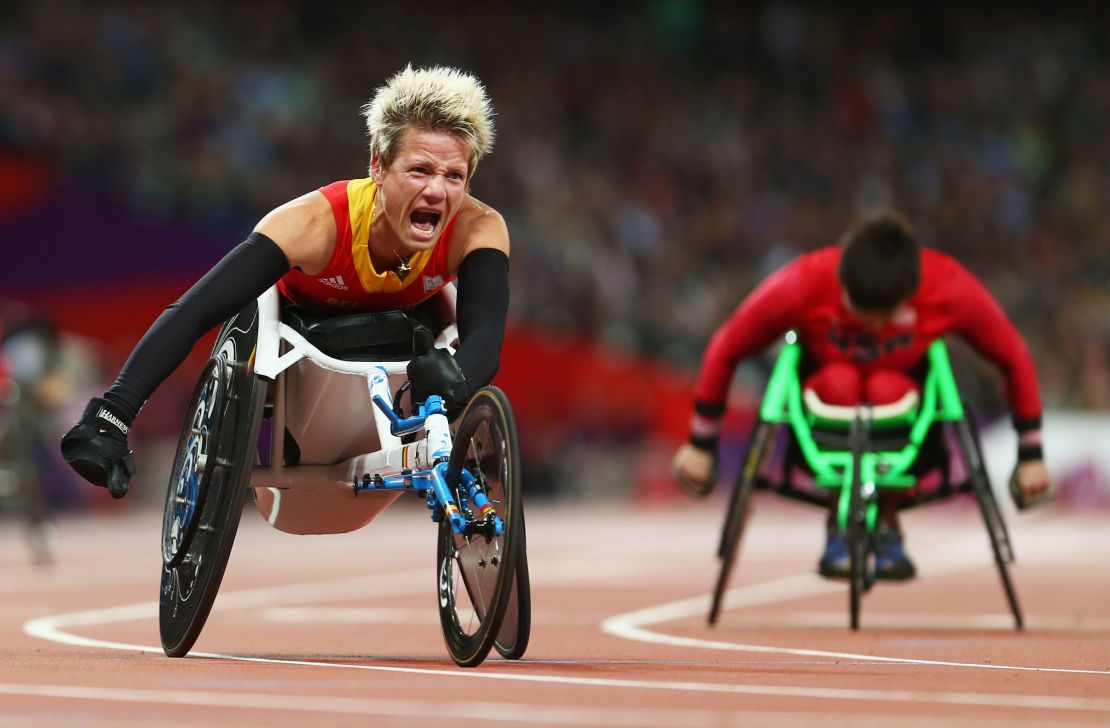 Vervoort had been living with her illness, which caused paraplegia, since her teens, and as she got older, she became involved in wheelchair basketball, swimming and triathlons. By the time she applied for euthanasia, she had already considered and planned to die by suicide.
"If I didn't have the papers, I think I would have already committed suicide," Vervoort told reporters in 2016.
"I no longer have a fear of death," she explained. "I see it as an operation, where you go to sleep and never wake up. For me, it's something peaceful. I don't want to suffer when I'm dying … When it becomes too much for me to handle then I have my life in my own hands."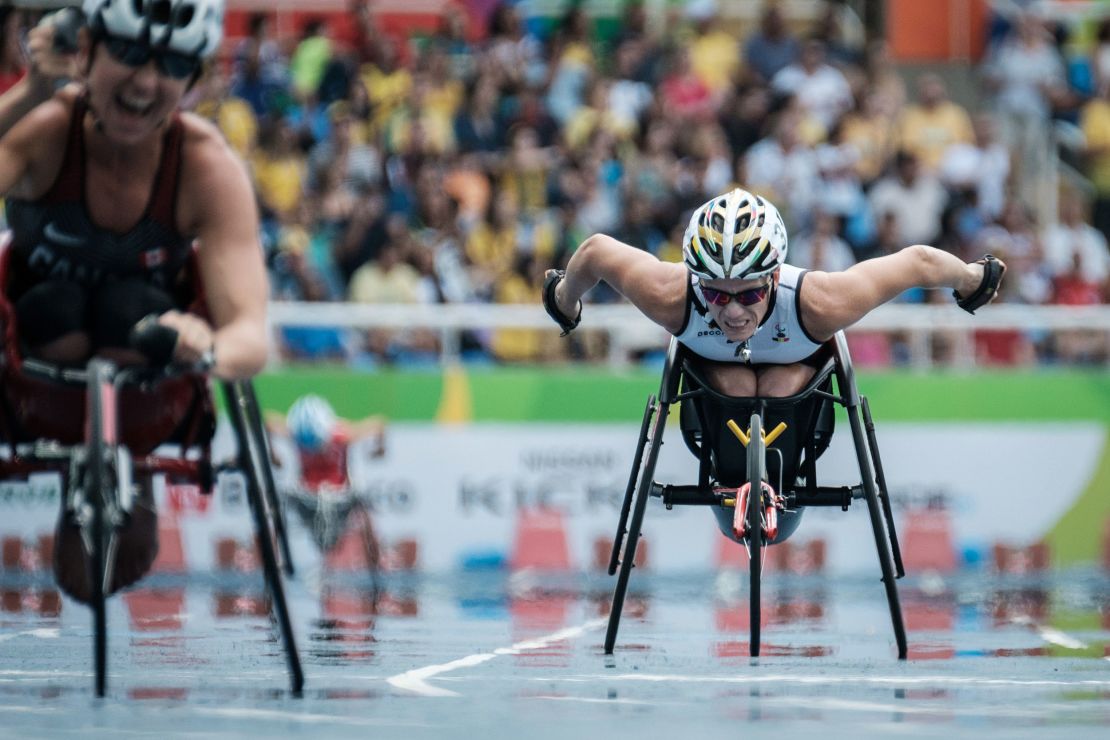 Rapaport added: "She told us on day one, 'The time is not here for me to call my doctor and tell him that I want to go now. But when the bad days outweigh the good days, that's when I will do it.'"
Ultimately, that moment ended up coming over a decade after she was granted the approval for the procedure.
A love for life
Vervoort won gold in the T52 100m wheelchair race and silver in the 200m race at the London 2012 Paralympics, then claimed two further medals at Rio 2016.
Apart from her athletic endeavors and achievements, Vervoort made sure to live to the fullest toward the end of her life, making time for wheelchair bungee jumps, Lamborghini racing with driver Niels Lagrange, trips abroad and time with her close friends.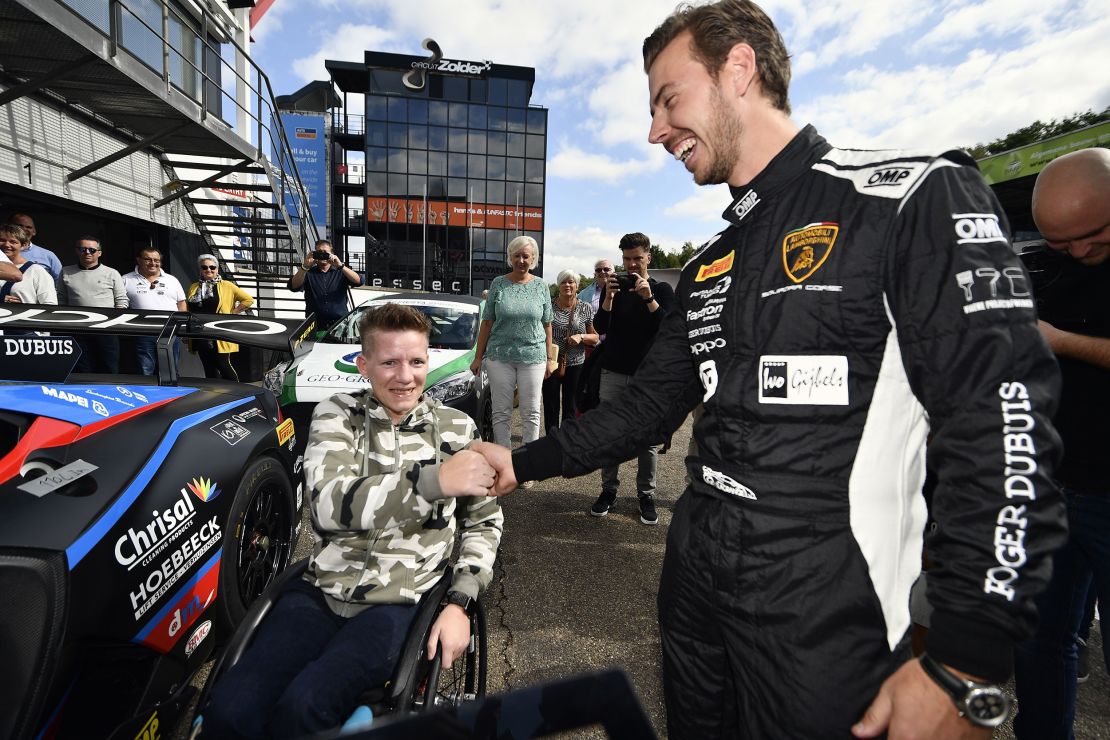 Vervoort's continued enthusiasm for living in spite of her suffering was the result of being granted the choice to do what she wanted with her life, Rapaport said.
"The most important central theme of the film is that when a person has control over their personal body, mind, spirit, that it gives them freedom to live. And in this case, having control over decision-making about the end of your life," Rapaport explained.
"She had incredible highs and really amazing successes that still astonish me and I think astonished her fans and the Belgian public and the royal family. And she also had horrendous lows," Rapaport said.
Vervoort was named a Grand Officer of the Order of the Crown by Belgium's King Philippe, whom she met in a ceremony in 2013, along with Queen Mathilde.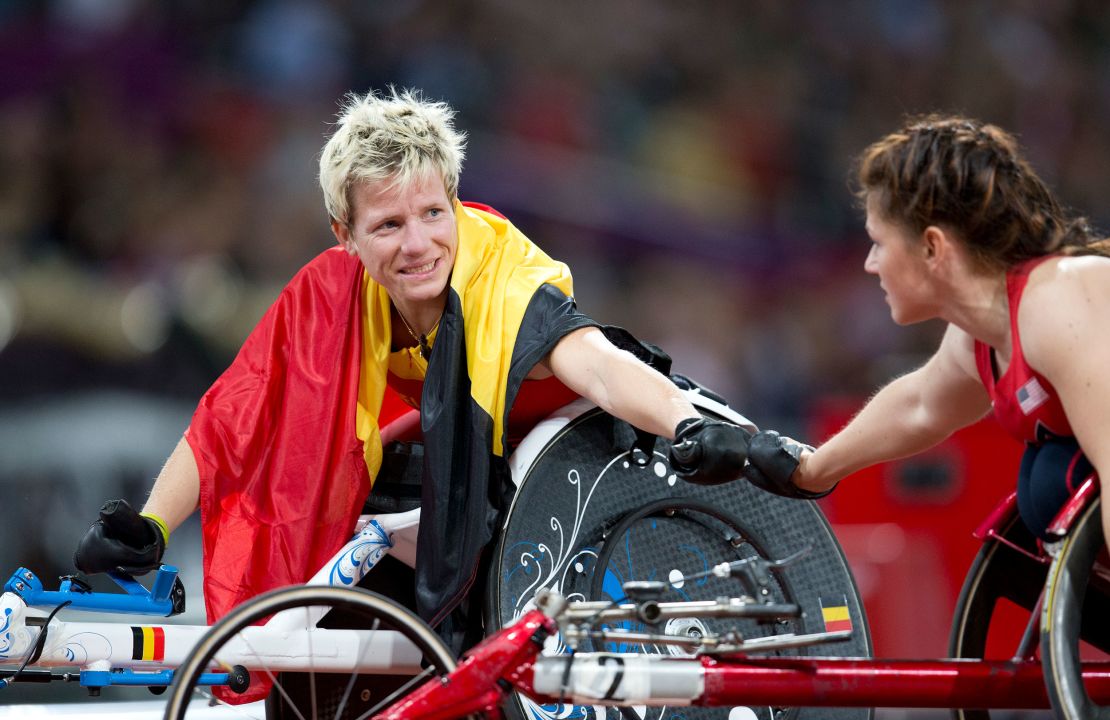 By the end of her life, seizures and excruciating pain had become almost daily for Vervoort, which also understandably contributed to a decline in her athletic ability.
The day Rapaport and her husband, Wolfgang Held, who is also a filmmaker, met Vervoort, the athlete experienced a seizure, which at the time led them to believe she was dying in front of them.
"It was grueling to watch. It was very upsetting to watch when Marieke would go into the seizures, and over the three years that we shot with her on and off, it happened more and more frequently," Rapaport added.
"I didn't want it to be a film only about this marvelous Paralympic athlete who triumphs in the face of incredible odds. I really wanted the audience to get the sense of what this young woman goes through on a regular basis," she explained.
An ongoing conversation
In 2019, after a small party with friends and family, Vervoort died through euthanasia at her home in Diest, Belgium, at the age of 40 – and although it has now been some four years since her passing, conversations around euthanasia are still as relevant now as they were then.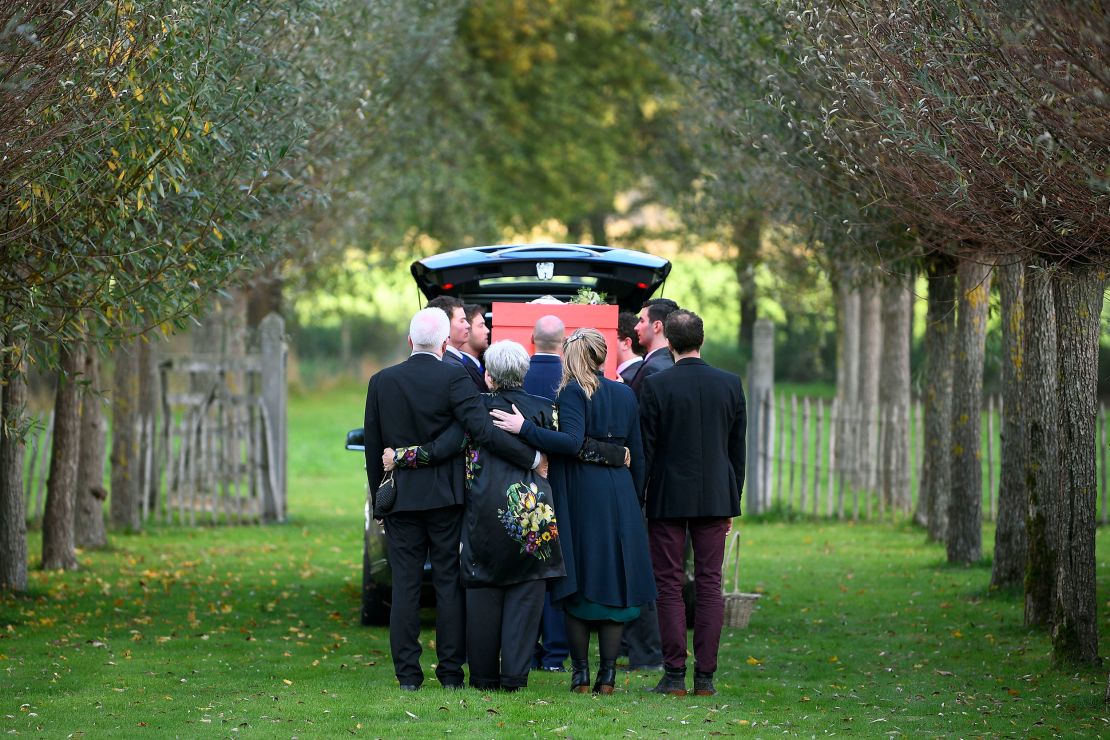 Although a few European countries including Belgium, Luxembourg, the Netherlands and, recently, Portugal allow euthanasia under certain conditions, euthanasia and assisted suicide are not legal in most countries, and assisting a suicide, or providing a means to die by suicide, is punishable with jail time in many places.
The Vatican condemned euthanasia in its strongest language yet in 2020, calling it an "act of homicide" that can never be justified.
Meanwhile, debates resurface in Belgium over patients who have died by euthanasia on the grounds of psychiatric reasons.
Last year, the European Court of Human Rights ruled that Belgium didn't violate the rights of a person with depression when it accepted her decision to go ahead with a euthanasia procedure after her son, with support from Christian advocacy organization ADF International, mounted a court case that was highly publicized in the country.
In Belgium, 2,966 people died by euthanasia in 2022, comprising 2.5% of all deaths in the country that year, according to the country's Federal Commission for the Control and Evaluation of Euthanasia.
Of euthanasia performed in 2022, nearly 90% of patients were over the age of 60, with almost 60% of the 2,966 who died having cancer, about 20% affected by multiple diseases and about 9% affected by nervous system diseases.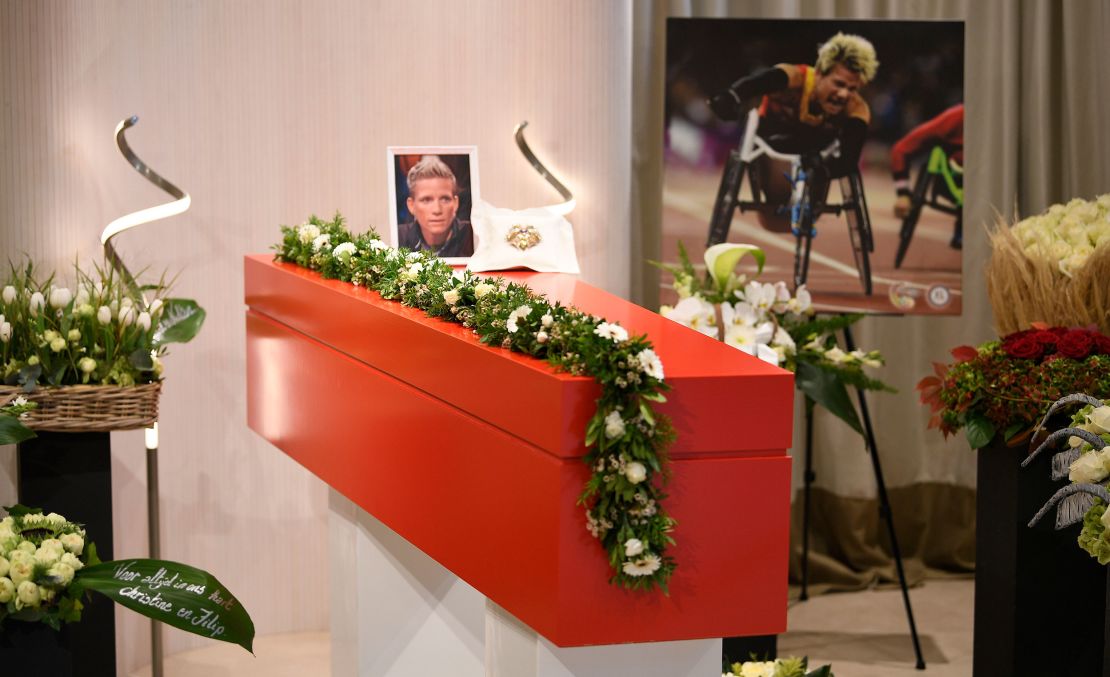 Rapaport told CNN Sport she wanted Vervoort's experience – shown through shots of the athlete grimacing and crying out in pain, as well as footage of her seizures – to help people to understand why people would decide to die by euthanasia.
"It's not an advocacy film. It doesn't have any statistics. There's no politicking in it. I felt that the more you can enter into this young woman's experience, the more you will understand the arguments for assisted dying, no matter what country you're in," Rapaport added.
"Her story does expand the conversation, and you see what a person goes through and her case: how [the right to die as she wanted] improved her life immeasurably.
"That's what I thought was so beautiful about her story, that this permission made her life so much better in the meantime, and it really allowed her to live to the maximum. And that was just unbelievably inspiring," she added.
Rapaport hopes the film will keep conversations around death ongoing.
"It's something generally people don't want to talk about until they absolutely have to; even then, they don't want to talk about it. But having control over that really can transform the rest of a person's life and that is all we have.
"That's all we have because we're all going there," Rapaport added. "It's just a matter of when, how and how it will be handled."
CNN's James Frater contributed reporting.