The Miami Heat are just one win away from the NBA Finals after a crushing 128-102 victory over the Boston Celtics on Sunday.
With Jimmy Butler so far almost single-handedly dragging the Heat to this point, Game 3 of the Eastern Conference Finals was the night Miami's role players took center stage.
Gabe Vincent scored a game high 29 points on 11-of-14 shooting, while Duncan Robinson and Caleb Martin added 22 and 18 respectively as Miami raced ahead early and never looked back.
Butler, the outstanding player so far in these NBA Playoffs, had a quieter night than usual, registering 16 points, eight rebounds and six assists in the demolition.
After needing two Play-In games to reach these Playoffs, eighth-seeded Miami is now just one win away from a second NBA Finals appearance in four seasons.
It has been an odds-defying run for the Heat, who were given little chance of progressing by bookmakers and NBA experts alike but are now a game away from adding a series sweep of the No. 2 seed to their list of scalps.
"That was a solid, mature, professional approach," Heat head coach Erik Spoelstra told reporters. "You know, there's a lot of pent-up stuff here and we're getting closer, but we still have to finish this off.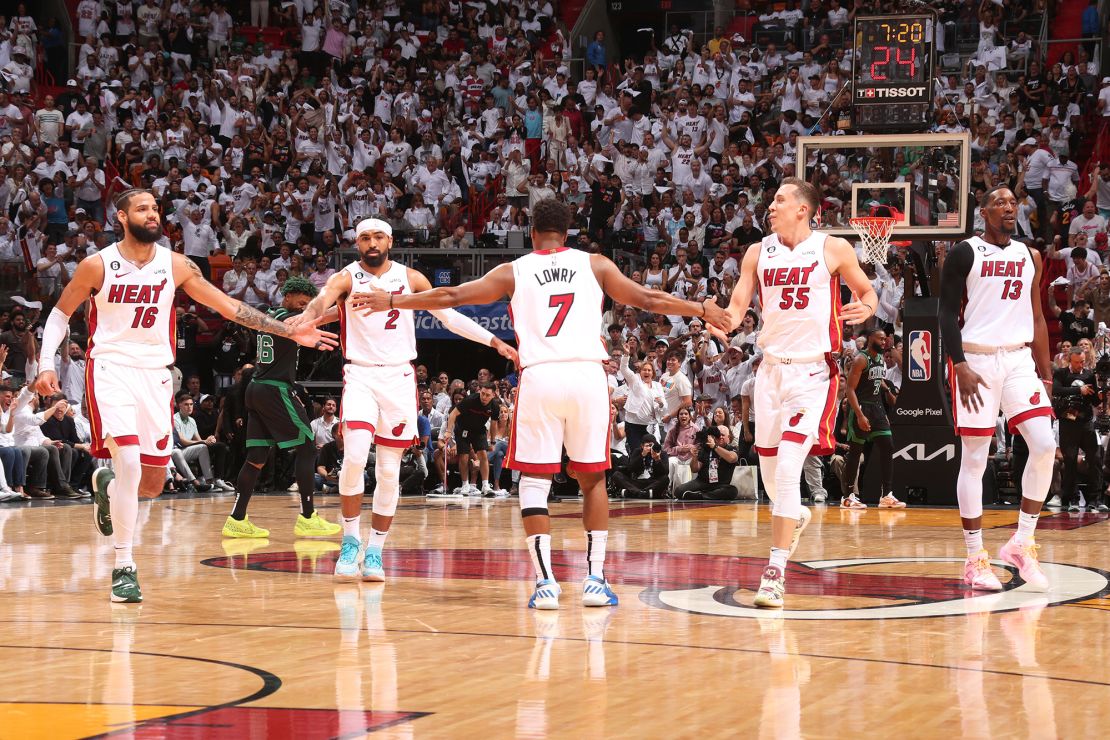 "But certainly, the approach and you can tell by just the morning session how much it means to everybody. But then you have to prove it and do it on the wood.
"Everything that we went through previously and some of the emotions are coming out, I like that. We'll decompress tomorrow, but we'll really get our minds right to finish this thing off."
For Boston, however, the embarrassing manner of the defeat – and general level of performance this series – will now surely lead to significant changes at the franchise.
Serious questions will likely be asked about rookie head coach Joe Mazzulla, who was hired partway through the season following Ime Udoka's suspension and subsequent departure from Boston.
After the game, Mazzulla admitted he "just didn't have them ready to play."
"I should have – whatever it was, whether it was the starting lineup or it was an adjustment – I have to get them in a better place ready to play, and that's on me," he added.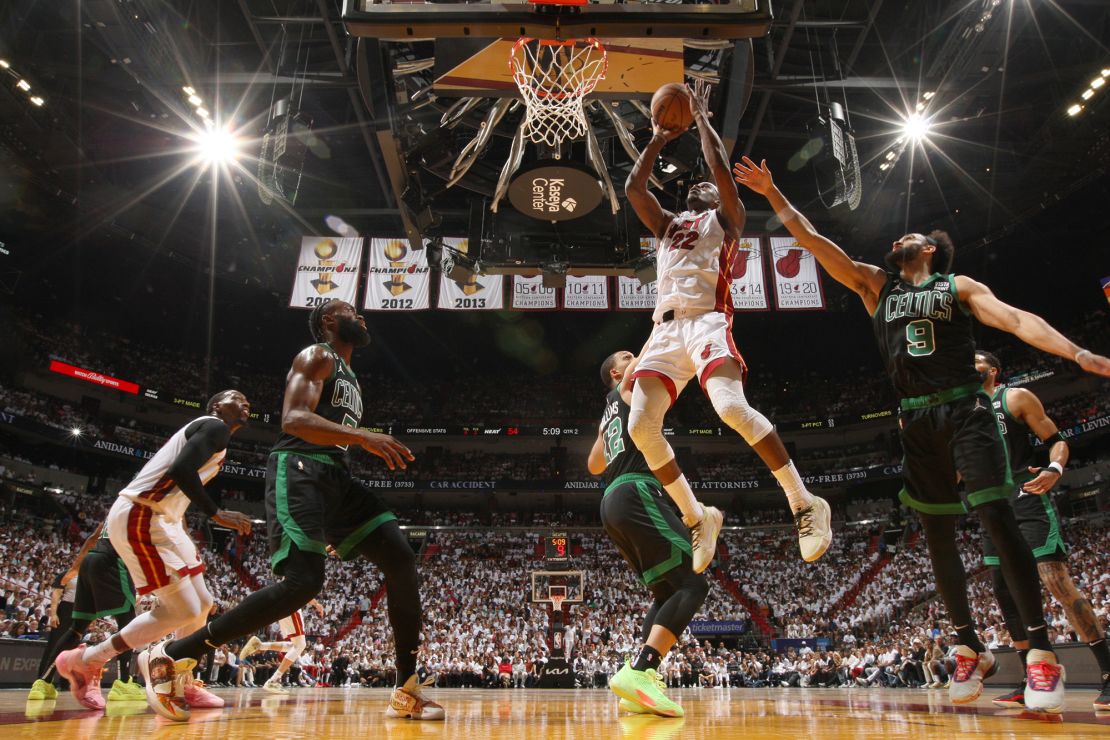 The roster will likely see significant changes, too, with Jaylen Brown set to receive a huge contract extension in the off-season that will further eat into the Celtics' salary space.
The Celtics had previously been convinced that the duo of Brown and Jayson Tatum was good enough to deliver a championship to Boston, but this was another torrid night for the pair.
Tatum scored a meager 14 points on 6-of-18 shooting, while Brown added just 12 points on 6-of-17 shooting as the Celtics' two stars wilted under the pressure in Miami.
Brown in particular has struggled this series and has made just two of his 20 three-point attempts through the first three games.
"I don't even know where to start," Brown said after the game. "An obvious letdown. I feel like we let our fan base, organization down, we let ourselves down, and it was collective. We could point fingers, but in reality, it was just embarrassing.
"We've just got to come out and play basketball [in Game 4]. Come out with a great mentality, come out and have some pride about yourself, come out and have some pride about who you're playing for, have some pride about whatever and just come out and play basketball.
"The series isn't over yet. It's looking bad, but you come out, have some pride about yourself and put your best foot forward."
The Heat can now close a series sweep with victory in Game 4 in Miami on Tuesday night.