"We're never going to give up." Those were the words earlier this month from the parents of Madeleine McCann, who vanished as a toddler without a trace while on vacation in Portugal in 2007. Born May 2003, Madeleine's family were marking her 20th birthday.
Now, just weeks later, police are conducting a search of a remote reservoir around 50 kilometers (31 miles) from the resort area where Madeleine disappeared 16 years ago. It's the latest development in a long-running, high-profile and, oftentimes, controversial hunt for the missing child from Leicestershire, England.
The mystery of what happened to Madeleine has captivated people around the world in a way few other disappearances have. For years, many have followed every twist and turn of her exhaustive case with frenzied anticipation. Was she taken? Where did she go? From the beginning, her parents have said they believe she was kidnapped, and that she's still alive somewhere.
Their regular appeals on her whereabouts have led to numerous supposed sightings of girls fitting Madeleine's description with her tell-tale rare eye condition all over the world, but none of the tip-offs turned out to be correct. And while many suspects have been investigated – some later cleared while others remain under inquiry – the search for Madeleine continues.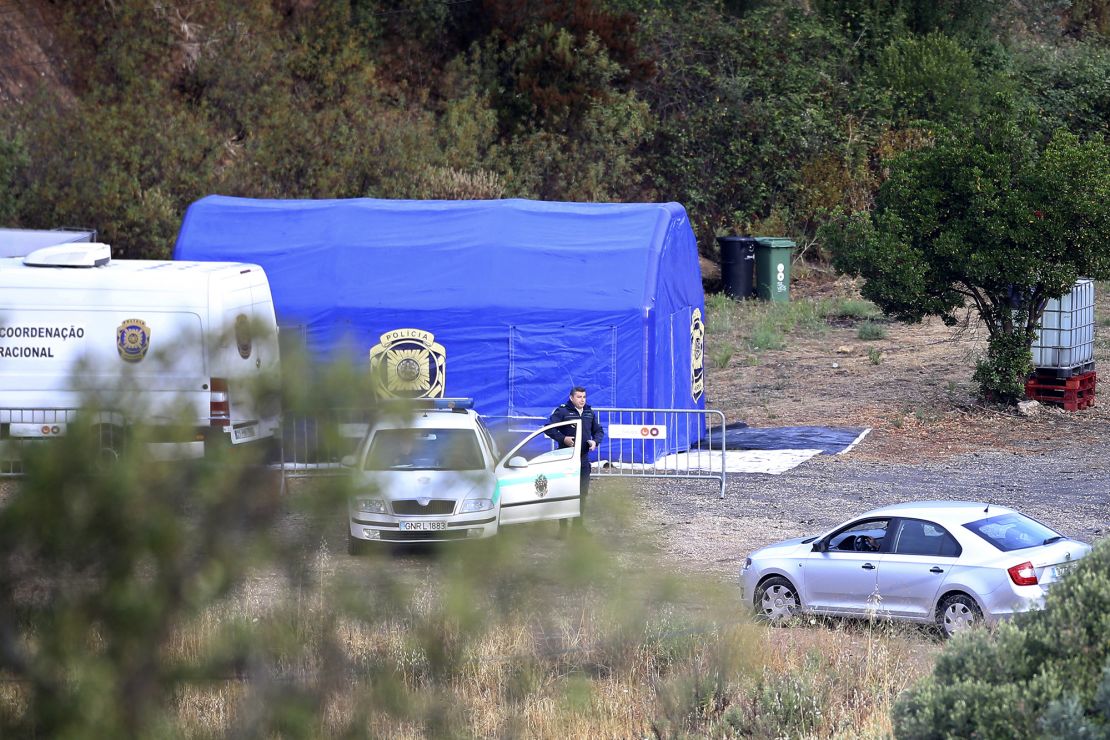 May 3, 2007: The night Madeleine McCann vanishes
Madeleine was just a few days away from celebrating her fourth birthday when she disappeared while on a family vacation in the Portuguese resort town of Praia da Luz on May 3, 2007.
The trip had started well with the family enjoying the fresh air and sunshine during their stay at the Ocean Club resort in the Algarve region. But five days into the getaway, tragedy struck.
That fateful evening, Kate and Gerry McCann put Madeleine and her younger twin siblings, Sean and Amelie, to bed before going to dine with friends at an onsite tapas restaurant a short distance away. The group had devised a system to check on all the children every half hour.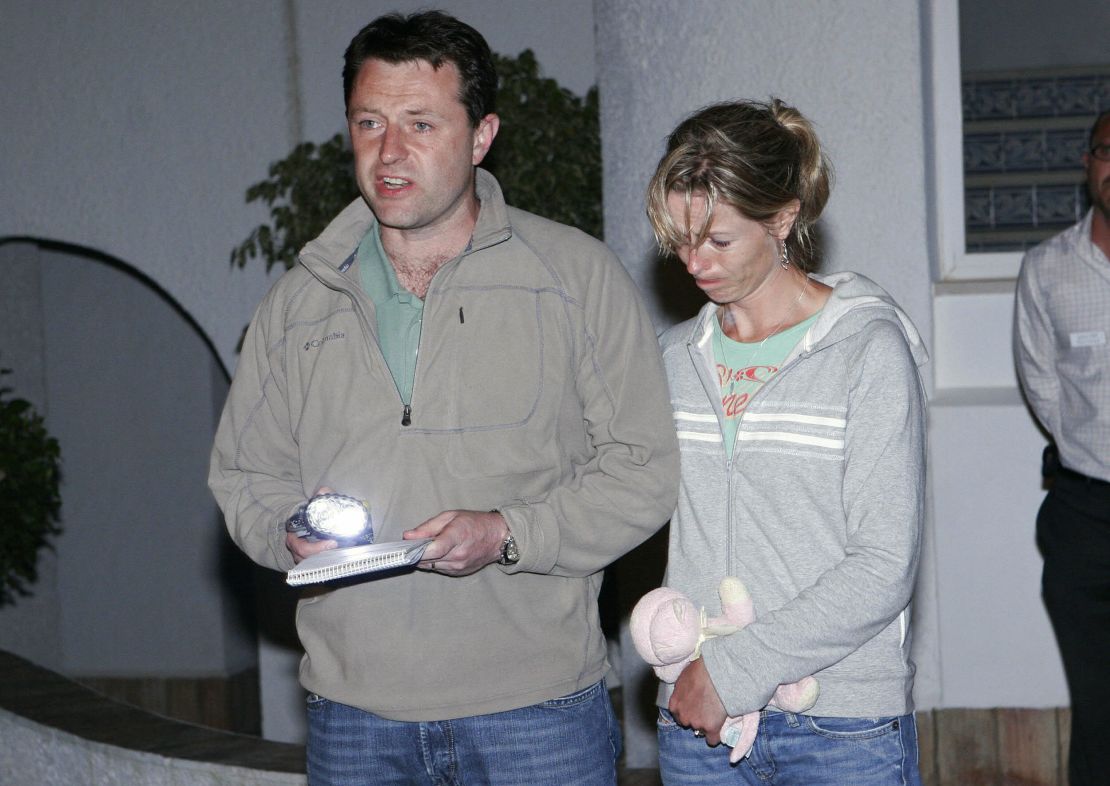 Kate McCann raised the alarm at about 10 p.m. when she went to do her round of check-ins only to discover the shutters of her children's room open and Madeleine's bed empty.
"All I can say is it just felt so safe, you know. It's a family, family resort," Madeleine's mother later said.
The police were called and over the ensuing hours they joined the toddler's parents, their friends and staff at the complex in the search. In the following days and months, hundreds of police officers supported by volunteers scoured the surrounding area, with no luck.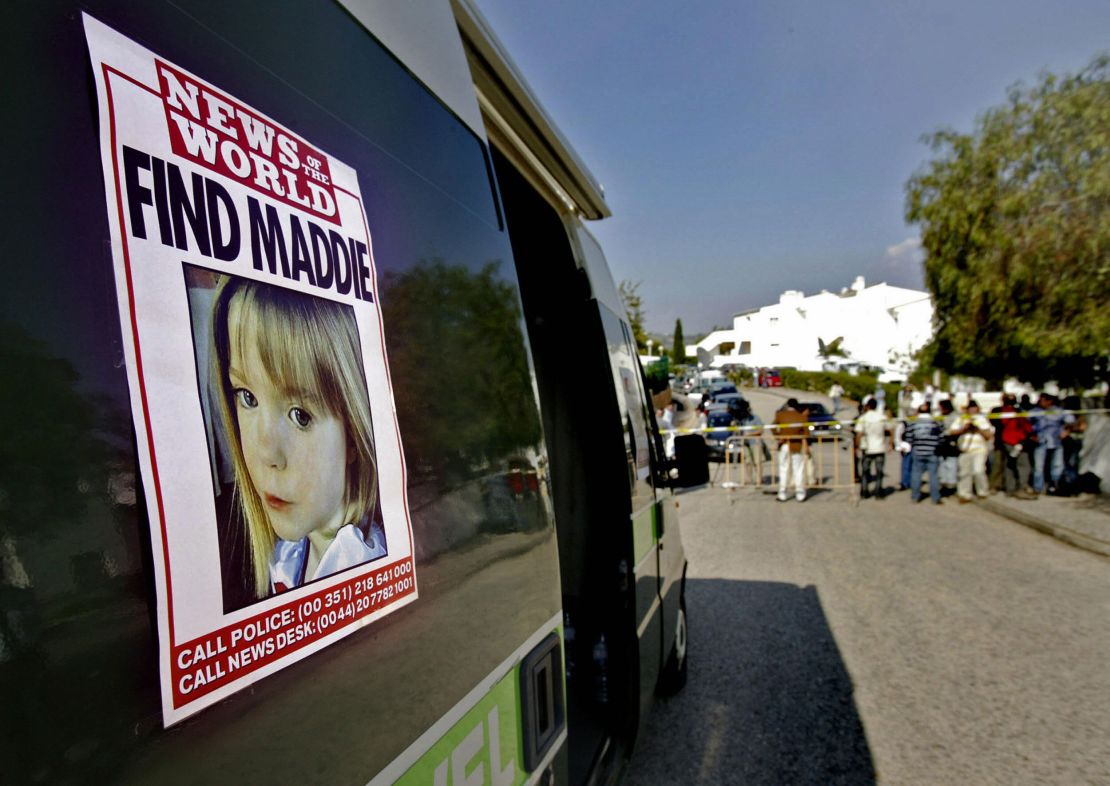 2007: A media frenzy and early suspects
The disappearance immediately sparked global interest, bolstered by a huge publicity campaign launched by the McCanns.
A large reward was offered for information on Madeleine's whereabouts, including contributions from "Harry Potter" author J.K. Rowling, "America's Got Talent" judge Simon Cowell, and billionaire CEO Richard Branson. Appeals for help to trace the missing girl were also issued by superstar footballers including David Beckham and Cristiano Ronaldo.
The McCanns traveled widely to publicize the search for their daughter and even met then-Pope Benedict XVI in Rome to ask him to pray for Madeleine's safe return.
Less than two weeks into the investigation, on May 14, Portuguese police named Robert Murat, a British man living in Portugal, as an "arguido," or official suspect in the case. Murat denied the allegations and maintained his innocence. The suspect status was subsequently withdrawn and no charges were ever brought.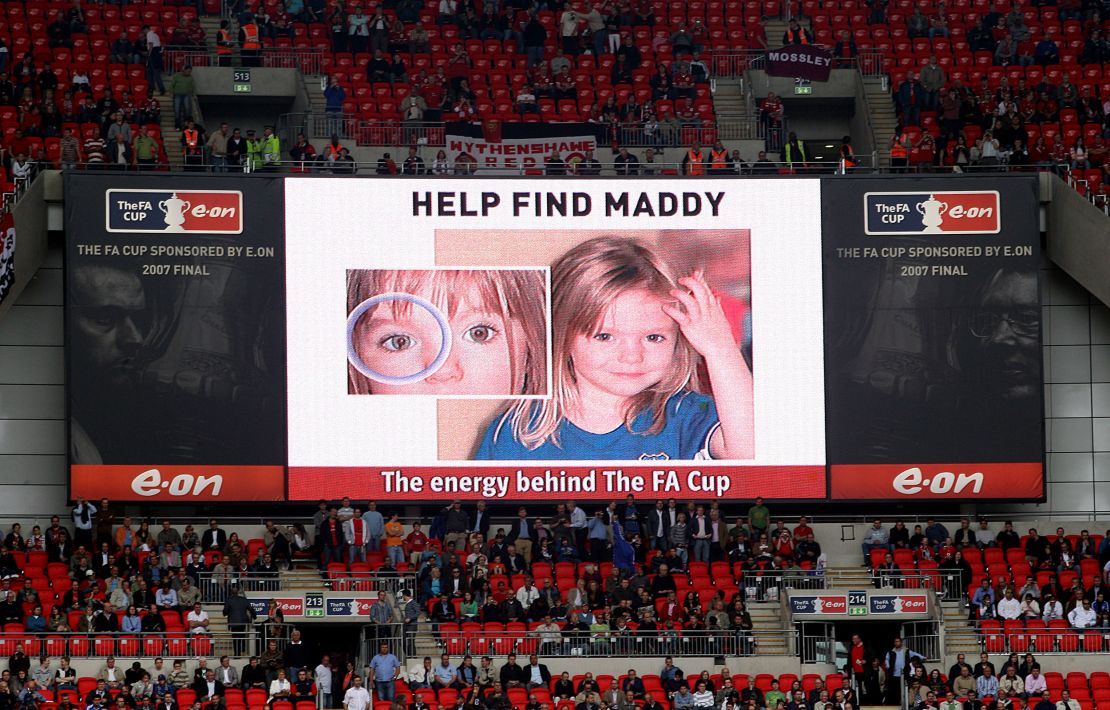 Pressure quickly mounted on local police over their handling of the case amid the global media spotlight that had descended upon the once-sleepy seaside town. Questions were raised over their operational conduct on the night Madeleine went missing with the Portuguese police chief in June admitting forensic clues may have been destroyed as the apartment scene was not securely protected.
In September, Portuguese police also designated "arguido" status on Kate and Gerry McCann as suspects in their daughter's disappearance The move came after reportedly finding suspicious DNA in a car the family rented 25 days after she went missing. The Sunday Mirror newspaper quoted Kate McCann at the time as saying Portuguese police were trying to get her to falsely confess that Madeleine died in an accident and that the couple panicked and disposed of the body. The pair vehemently denied any wrongdoing or involvement in Madeleine's vanishing.
Gerry McCann said in a Spanish TV interview that October that he was "confident" the couple would be "eliminated" from inquiries. "I'm confident of that, because we have done nothing."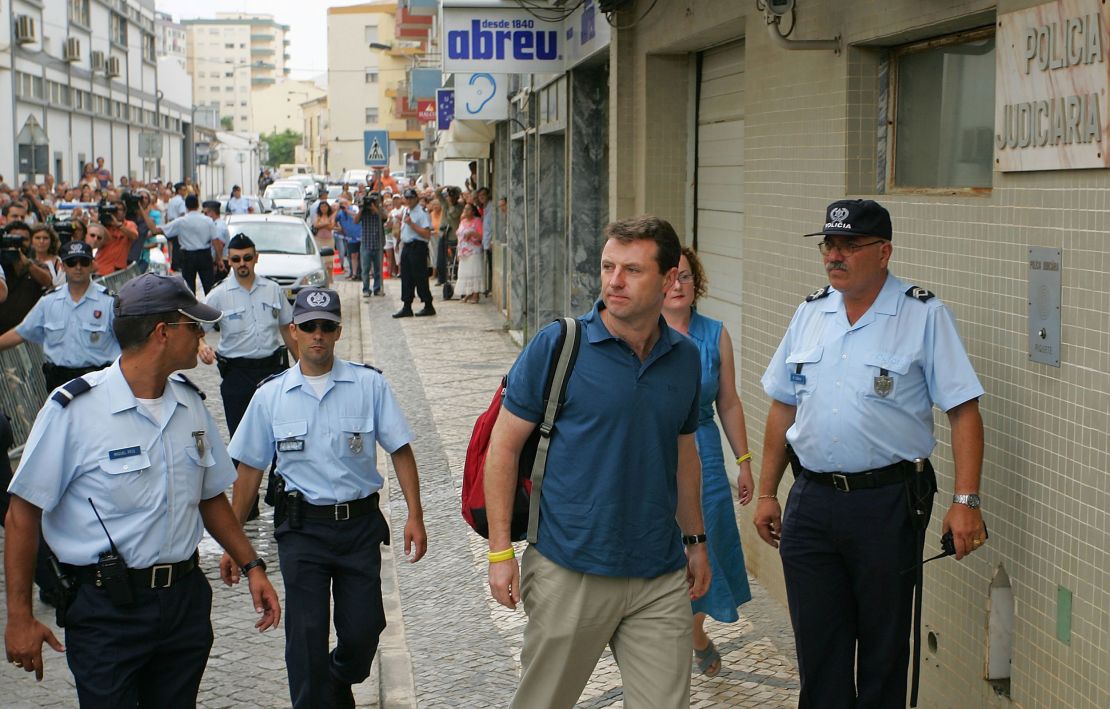 2008: Portugal ends investigation
In March 2008, the McCanns accepted $1.1 million in libel damages and front page apologies from the London newspapers the Daily Express and the Daily Star over stories alleging the parents were involved in the disappearance or death of their daughter. The money was to go to Madeleine's Fund, a nonprofit company set up to find the girl and bring to justice anyone who played a role in her disappearance.
Four months later, in July 2008, Portugal's attorney general ended the probe into Madeleine's disappearance. A spokesman for the Portuguese prosecutor's office told CNN the 14-month investigation had not uncovered any evidence of a crime by the three people once named as official suspects: The McCanns or Murat.
With the case effectively closed, the police turned over its case file – containing up to 30,000 pages – to attorneys and private investigators working for Madeleine's family who vowed to continue.
Kate McCann said they would leave "no stone unturned" as they continued their private hunt and that she believed being named a suspect by the Portuguese police had a devastating effect on the case.
A month later, a spokesman for the McCanns said the couple still believed their daughter was alive, in part as a result of reviewing the Portuguese police files which did not reveal any evidence she has been killed.
The files also showed a senior British forensic scientist said it was impossible to conclude whether a DNA sample from the family's Portugal rental car came from Madeleine, the family spokesman said. "You have to ask what the police were trying to achieve by over-presenting evidence that they did not have, and clearly could not claim to have," the spokesman told the BBC at the time.