Damar Hamlin "has not been practicing" but is "in the building working," Buffalo Bills head coach Sean McDermott said in a press conference on Tuesday.
Hamlin went into cardiac arrest after making a tackle and appearing to be hit with a helmet in his chest during the first quarter of the Bills' Monday Night Football game against the Cincinnati Bengals on January 2. CPR was performed on Hamlin when he lost his pulse and needed to be revived through resuscitation and defibrillation.
In April, Hamlin was cleared to resume football activities after it was determined that his cardiac arrest was caused by commotio cordis, which can occur when severe trauma to the chest disrupts the heart's electrical charge and causes dangerous fibrillations.
The 25-year-old was cleared to resume football activities last month and said he has been planning to make a comeback to the NFL.
However, McDermott says Hamlin has yet to take the practice field in earnest yet, remaining coy about his day-to-day activities.
"We're just going to continue to take it one day at a time," he told a press conference. "And just support Damar in every way possible."
He added: "He's in the building working."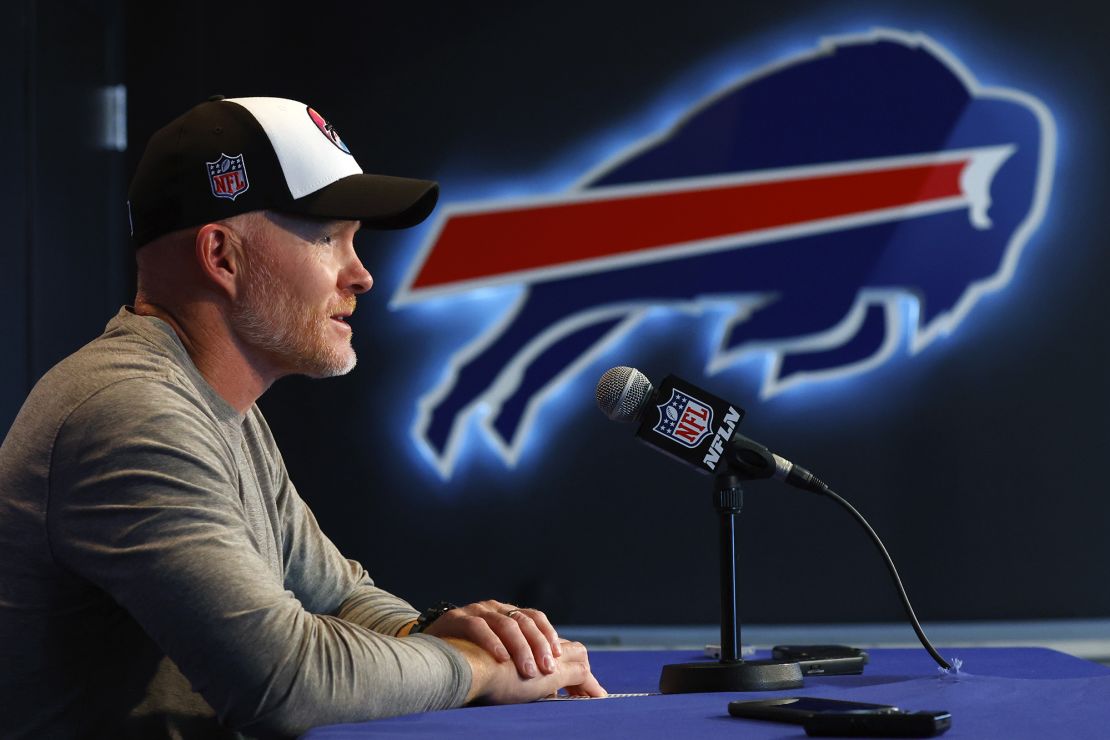 Hamlin was named the 2023 George Halas Award winner by the Professional Football Writers of America earlier in May.
The annual award is given to an NFL player, coach or staffer "who overcomes the most adversity to succeed."
In April, the safety said his heart is still in the game and he was excited to make his comeback to the NFL.
"I just want to show people that fear is a choice. You can keep going at something without having the answers and without knowing what's at the end of the tunnel," he said. "You might feel anxious – you might feel any type of way – but you just keep putting that right foot in front of the left one and you keep going. I want to stand for that."
The Bills are going through voluntary organized team practice activities in which no live contact is permitted, but 7-on-7, 9-on-7, and 11-on-11 drills are permitted.
In June, the team will hold a mandatory minicamp for players.