Fans of Newcastle United had expected the club's new owners to deliver success – but perhaps not this much, this soon.
A goalless draw against Leicester City on Monday secured Newcastle's spot in next season's Champions League for the first time in 20 years, a sensational rise for a team on course to be relegated from the English Premier League 18 months ago.
Even manager Eddie Howe, who joined Newcastle in November 2021, has been surprised by the progress, admitting that Champions League qualification "wasn't something that was on our radar" at the start of the season.
"It was about trying to grow away from relegation after last year's battle with it," Howe told BBC Sport. "We're way ahead of schedule but we'll certainly take it and we're delighted to be there."
For a long time, Howe has been synonymous with Bournemouth – the club he represented for much of his playing career, then guided from the third tier of English football to the Premier League as manager.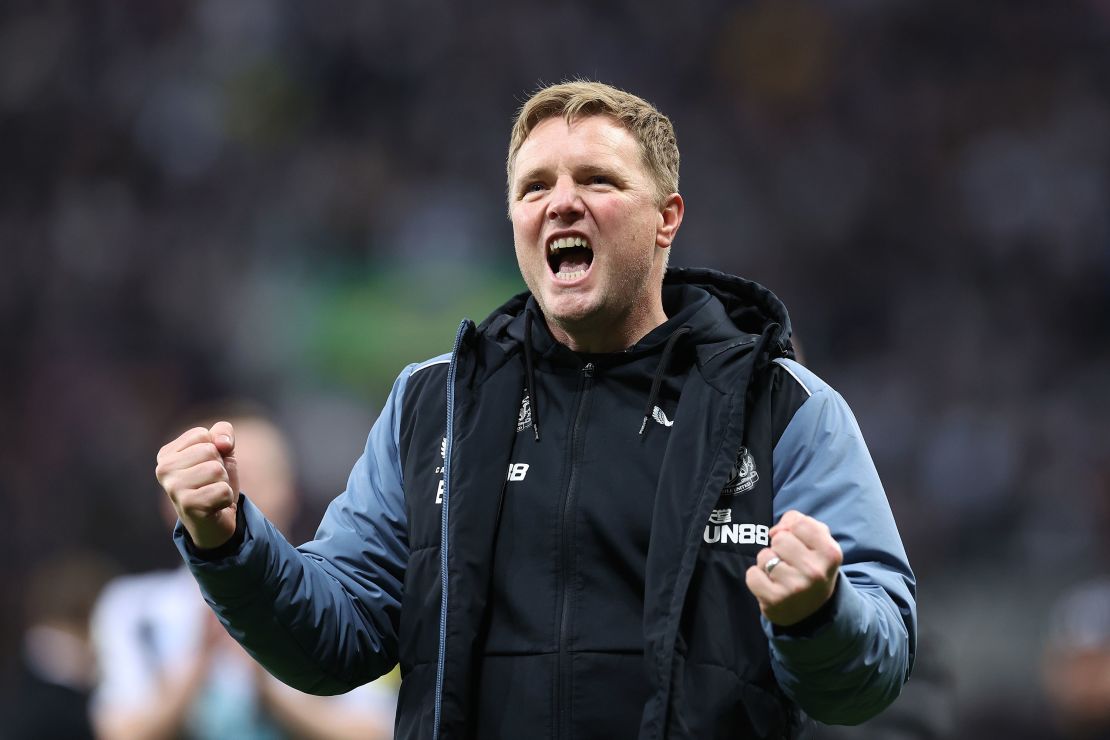 But now he is at the heart of Newcastle's return to European football, ending decades of underachievement and frustration for fans in the north-east of England.
"We have an incredible team," forward Allan Saint-Maximin told NUFC TV. "Now we have our name in the history of the club … Let's see what's going to happen in the Champions League."
Newcastle's previous owner, retail magnate Mike Ashley, was a deeply unpopular figure with Newcastle fans, often criticized for his lack of investment in the club.
The arrival of new owners in October 2021 – a three-party consortium led by Saudi Arabia's Public Investment Fund (PIF) – ushered in a new era.
Change quickly followed as Howe was installed as manager in the place of Steve Bruce and Newcastle rose from 19th to 11th in the Premier League that season.
This year, the club has benefited from a sensible transfer strategy. The likes of forward Alexander Isak, midfielder Bruno Guimarães, and right-back Kieran Trippier have been excellent additions over the past 18 months, while goalkeeper Nick Pope, who produced a superb save to deny Leicester City victory on Monday, has had 14 clean sheets in the league.
Defenders Fabian Schär, Sven Botman, and Dan Burn have also been central to the club's success; only Manchester City (31) has conceded fewer goals than Newcastle (32) this Premier League campaign.
Writing in The Athletic, former striker Alan Shearer, Newcastle's all-time top scorer, thanked Howe for "not going down that well-trodden route of instant gratification" with player signings.
"The easy thing, the lazy thing, is to say you've splurged a fortune, but not compared to plenty of others and what you've actually done is take a club at its lowest ebb, bottom of the Premier League, and offered balance to years of under-spending or misspending," Shearer wrote.
"Thank you for buying well and sensibly, for making your foundation a core of character."
The three-party consortium which now owns Newcastle is being fronted by Amanda Staveley, the CEO of PCP Capital Partners who is often seen celebrating with players and coaches after games.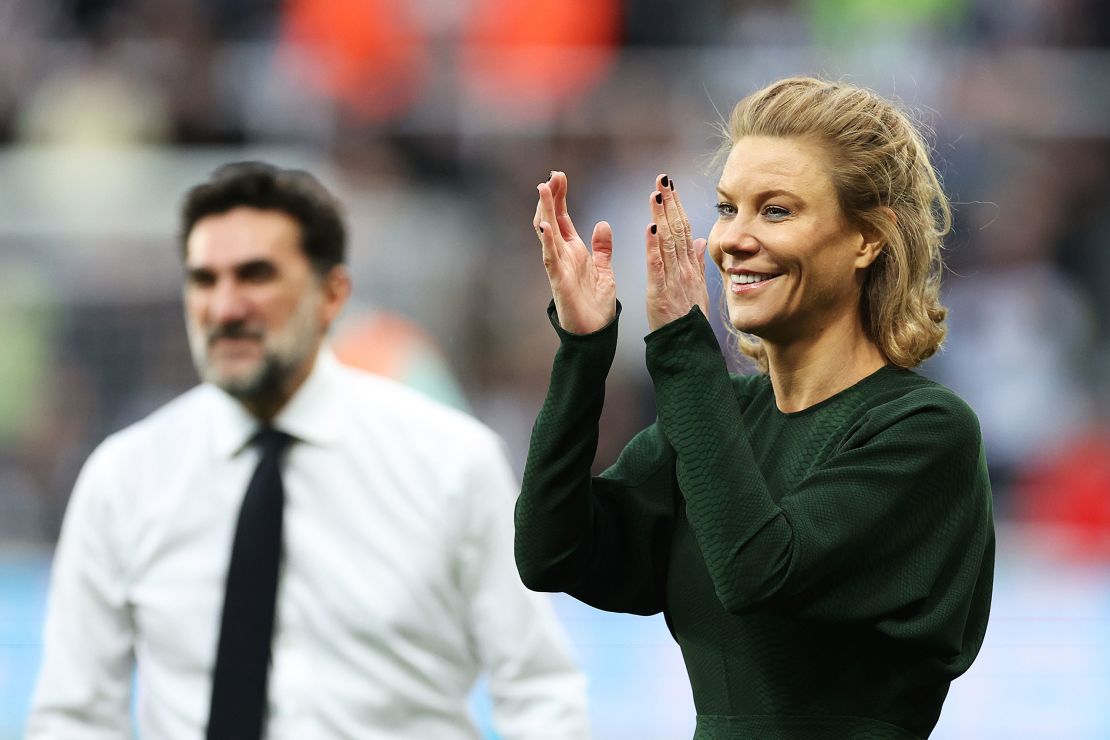 The involvement of the PIF, a sovereign wealth fund chaired by Saudi Arabian Crown Prince Mohammed bin Salman, has raised controversy, particularly given Saudi Arabia's human rights record.
Hatice Cengiz, the fiancée of the late Saudi journalist Jamal Khashoggi, has called the owners a "shame and embarrassment" for Newcastle United, saying that she hoped the fans and players would "hold their owners to account."
The Premier League, meanwhile, said it received "legally binding assurances" that Saudi Arabia "will not control Newcastle United Football Club" amid concerns that the nation's Crown Prince oversees the PIF.
Newcastle is 80% owned by the PIF, making the club the richest in the world. But qualifying for the Champions League is also a financial boon, with each of the 32 clubs competing in the group stages this season receiving €15.64 million (around $16.84 million), according to UEFA.
As the season draws to a close, Newcastle has one final game against Chelsea to consolidate its third-place position in the league, though Manchester United, currently one point behind, still has two games left to play.
Regardless of results in those matches, Newcastle is guaranteed to play in the Champions League next season – a moment fans could hardly have dreamed of two years ago.
"It was a great season," forward Joelinton told NUFC TV. "The fans were behind us all season, they support us everywhere – at home, away – and they deserve this moment."