The Denver Nuggets rallied from a 15-point halftime deficit to complete a four-game sweep of the Los Angeles Lakers with a 113-111 victory on Monday night to advance to the NBA Finals for the first time in the franchise's 47-year history.
Center Nikola Jokic scored 30 points while adding 14 rebounds and 13 assists in the victory at Crypto.com Arena in Los Angeles. The triple-double is the eighth for Jokic this postseason, and puts him one ahead of Wilt Chamberlain for most all-time in a single playoff run.
The two-time MVP Jokic scored the go-ahead basket with under a minute left in the game, to put the Nuggets ahead 113-111. On the defensive end, Denver was able to twice prevent Lakers superstar LeBron James from tying the score, the last instance coming when Nuggets forward Aaron Gordon blocked James's layup attempt as time expired on the final possession of the game.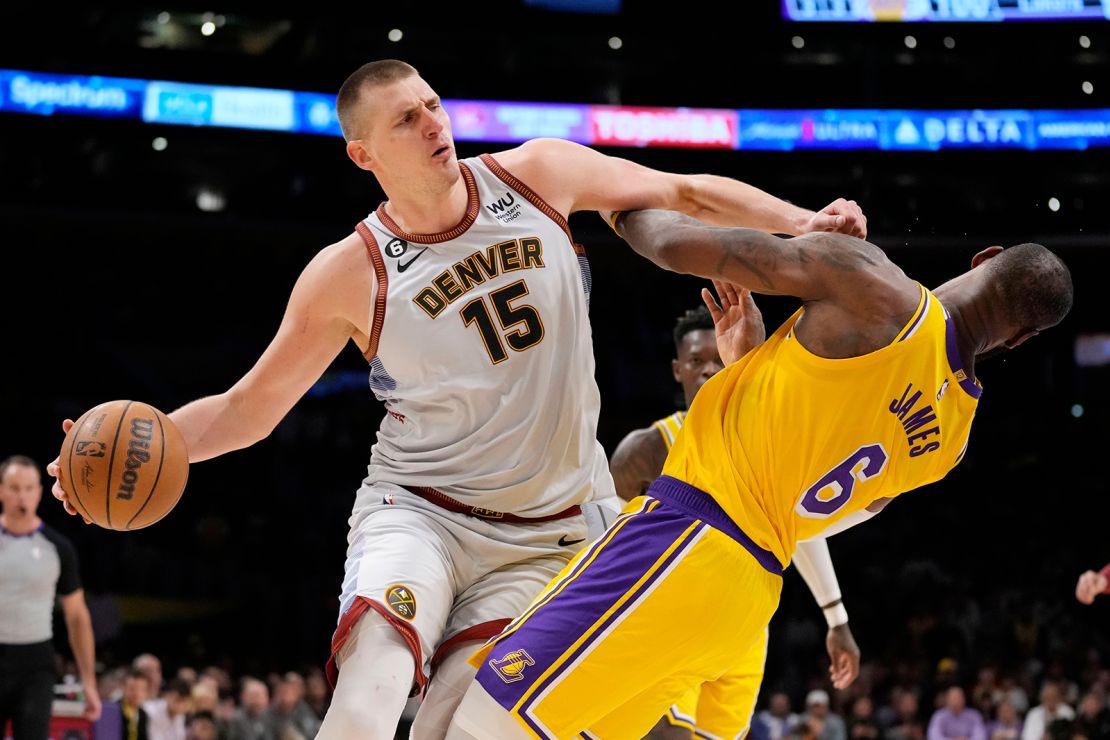 James, who scored 21 points in the first quarter, finished with 40 points, 10 rebounds and nine assists in the loss.
The Western Conference's top-seeded Nuggets will next face the winner of the Eastern Conference Finals between the Miami Heat and Boston Celtics. The Heat lead the series 3-0 and could close out the Celtics on Tuesday night in Miami.
Prior to Monday, the Nuggets had reached the conference finals five times (1978, 1985, 2009, 2020), losing all four times to the Lakers.