Rita Wilson wants you to know that those awkward photos floating around of what appears to be a tense moment on a Cannes red carpet on Tuesday with husband Tom Hanks aren't what they seem.
On Wednesday, Wilson posted a message on her Instagram Stories clarifying exactly what went down amid speculation that the moment captured was heated.
"This is called I can't hear you. People are screaming. What did you say? Where are we supposed to go?" Wilson wrote. She went on to say, "but that doesn't sell stories! Nice try. We had a great time."
She also encouraged her followers to go see director Wes Anderson's "Asteroid City," which stars Hanks and was the movie premiere they were attending when the photos were taken.
This isn't the first time that a celebrity has debunked online rumors related to viral photos or videos that have captured what appears to be a tense moment.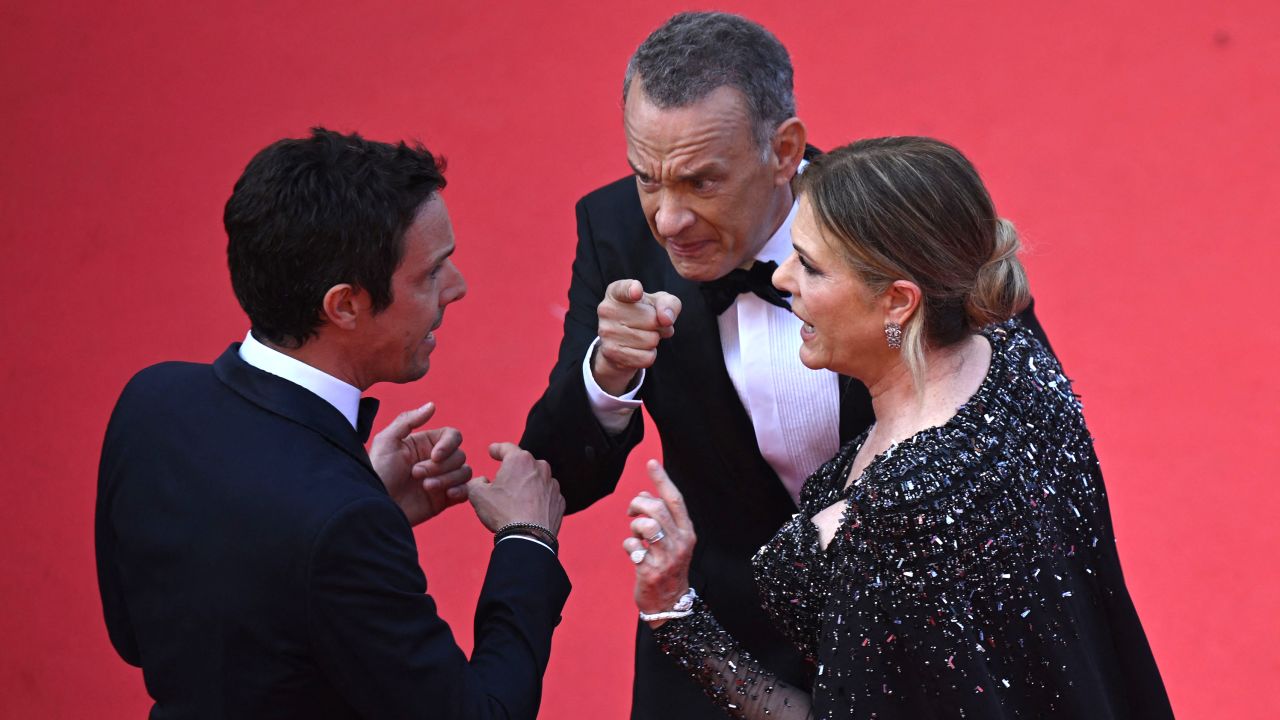 There was, of course, the internet sensation known as "#Spitgate," the term born online in September 2022 when viral video footage from the Venice Film Festival showed singer Harry Styles making a motion that caused some to believe he had spit on his "Don't Worry Darling" co-star Chris Pine.
Pine, and the film's director and co-star Olivia Wilde, each spoke out since the incident to clarify that Styles in fact did not spit on Pine. Even Styles himself joked about the incident during one of his concerts.
Let's also not forget those Ben Affleck memes spawned from the 2023 Grammy Awards that went viral when the "Air" actor looked miserable as he sat next to his wife Jennifer Lopez.
Affleck publicly addressed the speculation in March by saying he did indeed have a "good time" at the show, and chalked up the quiet conversation they were seen having to a simple "husband-and-wife thing."
So, we guess the lesson here is that even though it's said that a picture can speak a thousand words, it probably isn't saying what you think it is.