Greeks will head to the polls for a second time after the three main party leaders rejected a mandate by Greek President Katerina Sakellaropoulou to form a coalition government, following Sunday's inconclusive vote.
Prime Minister Kyriakos Mitsotakis turned down the mandate on Monday after his ruling New Democracy party scored a big win on Sunday but fell just short of an outright majority. Mitsotakis said that he would seek a second vote on June 25 to secure that majority.
Leader of center-left Syriza party Alexis Tsipras and the leader of socialist party PASOK Nikos Androulakis also rejected the mandate.
President Sakellaropoulou appointed Judge Ioannis Sarmas as a caretaker prime minister this afternoon to prepare the country for new election, according to a statement by the presidency. He will be sworn in on Thursday, public broadcaster ERT reported.
Although the date has not been formally announced yet, Mitsotakis has stated that if there are no constitutional issues, the repeat election will happen on June 25.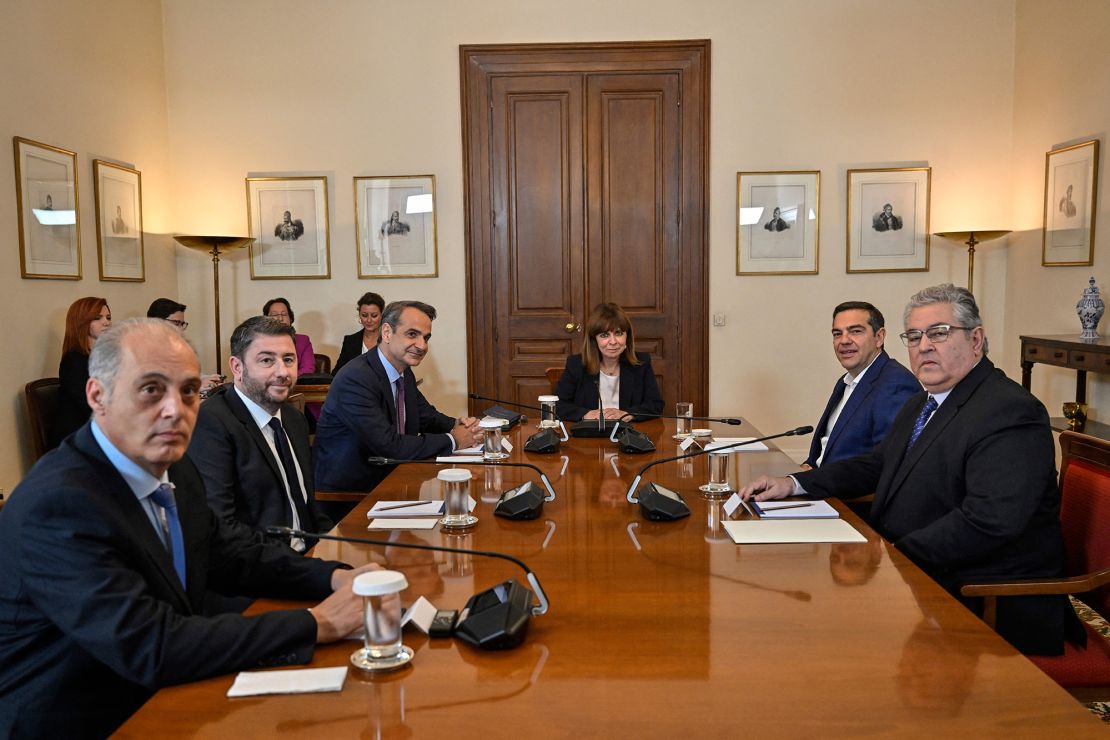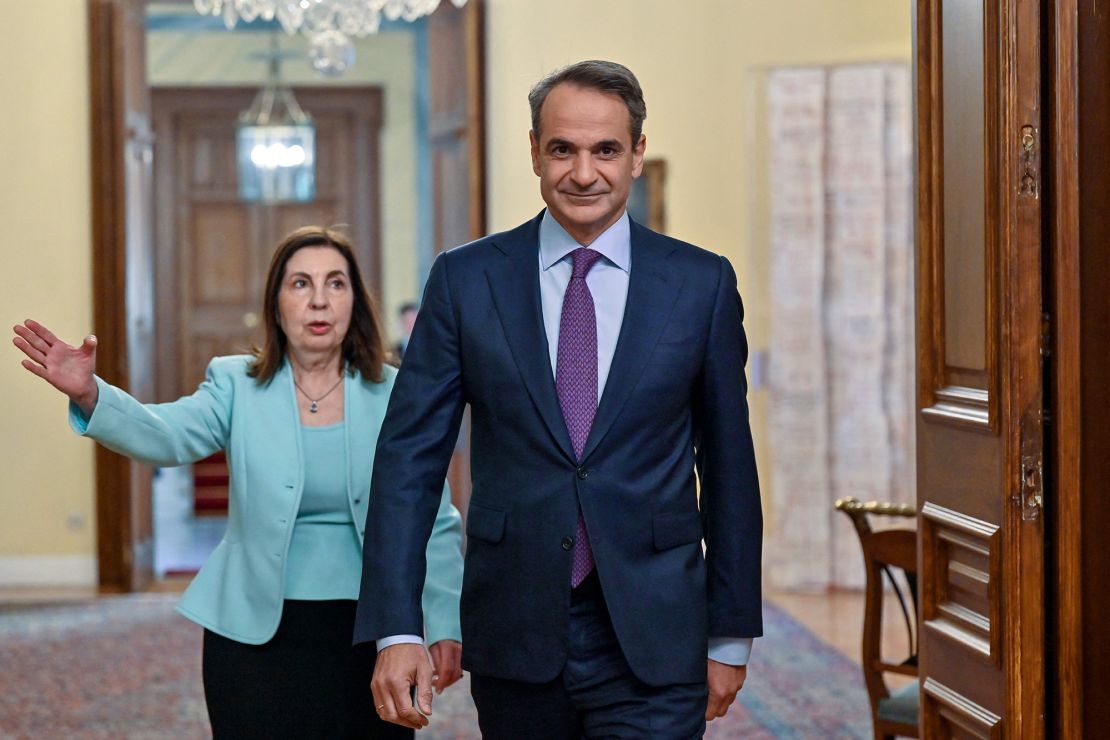 Voters cast their ballots last week in an election governed by the cost-of-living crisis, a wiretapping scandal and fury over the country's deadliest-ever train crash.
Mitsotakis' ruling New Democracy party surpassed expectations by winning over 40% of the vote with more than 99% of ballots counted, but failed to secure an outright majority.
His main opposition, Tsipras's Syriza party, suffered crushing losses, taking just 20% of the vote.
Tsipras called Sunday's result a "painful shock, unexpectedly painful."
"I take full responsibility for the result. But in my own moral vocabulary, this means staying on and fighting. I apologize to the people we hurt, the hundreds of thousands of friends, supporters, campaigners and voters of Syriza. We will fight this together," he said on Tuesday, following a separate meeting with the Greek president.
Tsipras added that he "fears [Sunday's] result will be painful for society," alleging that the ruling party during its first term "did not respect the rule of law, democracy and pluralism."
The elections took place in the shadow of a wiretapping scandal in which the government was accused of spying on opposition politicians and journalists, raising overall concerns over the rule of law.
Androulakis, the leader of the socialist party PASOK, said: "Our party made a brave start. I am asking all progressive democrats in this new beginning to join us in rebuilding this strong, reliable progressive force."
In remarks made on Tuesday, he urged "those who didn't trust us in the first round, to trust us in the second vote, because if succeed, then the country will succeed too."
Androulakis also stated the need for a "serious and credible" opposition.
Mitsotakis said he was "expecting a victory" for his camp, following the first round of elections on Sunday. "We've done probably better than many people expected," he told CNN's Chief International Anchor Christiane Amanpour on Tuesday. "We still have not won an outright majority, that is why we will require a second election.
"But I think the results have been extremely encouraging. We've delivered on our main commitments, which I undertook four years ago."
New Democracy rode the campaign trail on the country's successful economic turnaround, with Mitsotakis billing himself as a reliable leader to improve growth.
CNN's Elinda Labropoulou contributed reporting.