Manchester City manager Pep Guardiola said he wants the financial charges leveled against the club to be settled "as soon as possible."
In February, the Premier League accused Man City of breaching more than 100 financial rules, which includes failing to provide accurate financial information, failing to comply with UEFA's financial fair play (FFP) regulations, and failing to follow Premier League rules on profit and sustainability.
The league referred Man City, which won a fifth title in six years at the weekend, to an independent commission.
At the time, the club said it was "surprised" to be issued with the alleged breaches and had a "comprehensive body of irrefutable evidence" to support its position.
"What I would like is that the Premier League or the judges could make [a decision] as soon as possible. Then, if we did something wrong, everyone will know it," Guardiola told reporters on Tuesday.
He added: "Hopefully they are not so busy and the judges can see it and listen to both sides and … decide what is the best, because in the end I know fairly what we won we won on the pitch because we deserve it."
In 2020, City was banned from European football competitions for two seasons for "serious breaches" of club licensing and FFP regulations.
The ban was later overturned by the Court of Arbitration for Sport (CAS), although the body ruled that City had failed to cooperate with UEFA authorities and had an original fine of 30 million euros ($34 million) reduced to 10 million ($11.3 million).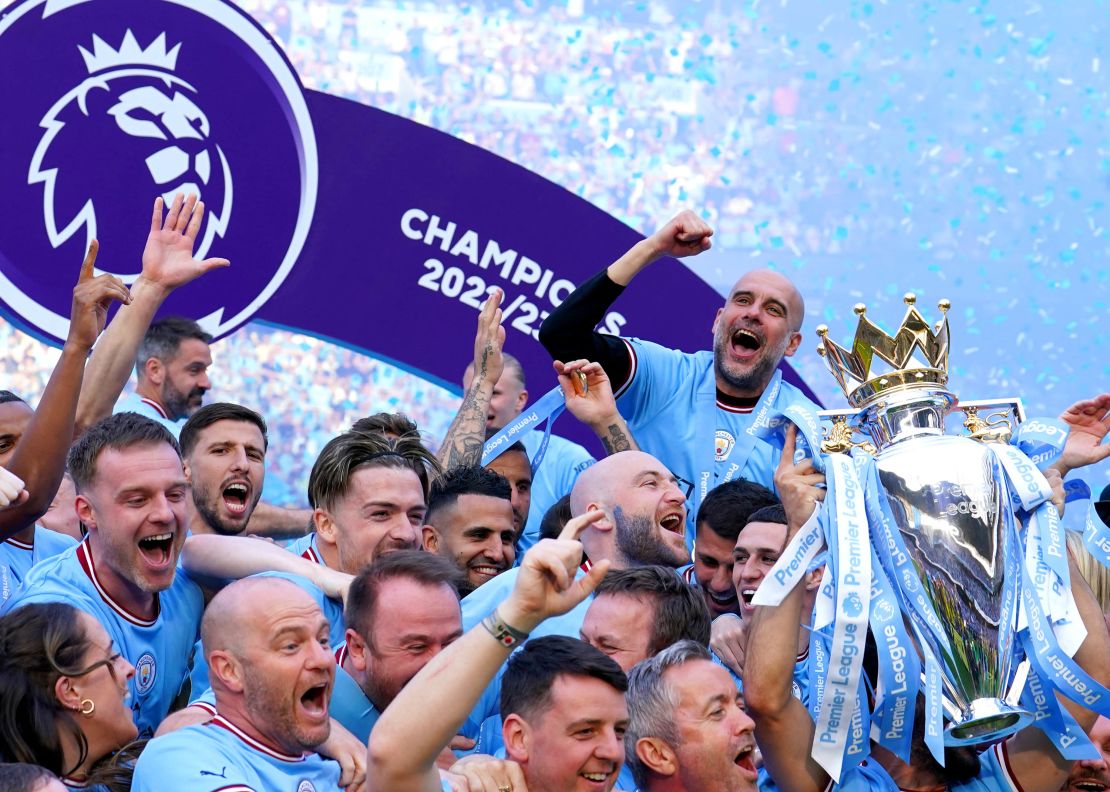 Man City was acquired by The Abu Dhabi United Group in 2008, and since then has won seven Premier League titles, two FA Cups, and six League Cups.
This year's team could become the first English side since Manchester United in 1999 to win the Treble – the Premier League, FA Cup, and Champions League in the same season.
Guardiola, whose current contract at Man City until 2025, said that he is "not thinking about leaving" the club.
"I would like to continue here next season. It depends on the results. I would like it," he added.
Having already secured the Premier League title, Man City plays Brighton on Wednesday and Brentford on Sunday before facing Manchester United in the FA Cup final and Inter Milan in the Champions League final.