Los Angeles Lakers general manager Rob Pelinka says LeBron James has earned the right to make a decision about his playing career without any interference.
The NBA's all-time leading scorer hinted at possible retirement after the Lakers were swept out of the Western Conference Finals by the Denver Nuggets on Monday, telling reporters he had "a lot to think about."
Pelinka says he and Lakers' head coach Darvin Ham would speak to James in the coming days but admitted he hoped he would decide to continue playing.
"We all know that he speaks for himself and we'll look forward to those conversations when the time is right," Pelinka told reporters Tuesday.
"LeBron has given as much to the game of basketball as anyone who has ever played, and when you do that, you earn a right to decide whether you are going to give more.
"I think sometimes we put athletes and entertainers on a pedestal, but they're humans, and just like us they have inflection points in their careers.
"Our job as a Lakers organization is to support any player on our team if they reach a career inflection point and LeBron is surrounded by incredible people."
James concluded his 20th season in the NBA with the loss against the Nuggets but he's clearly got a lot left to give.
The 38-year-old scored 40 points, grabbed 10 rebounds and dished out nine assists on Monday but his individual brilliance wasn't enough to dig his team out of trouble.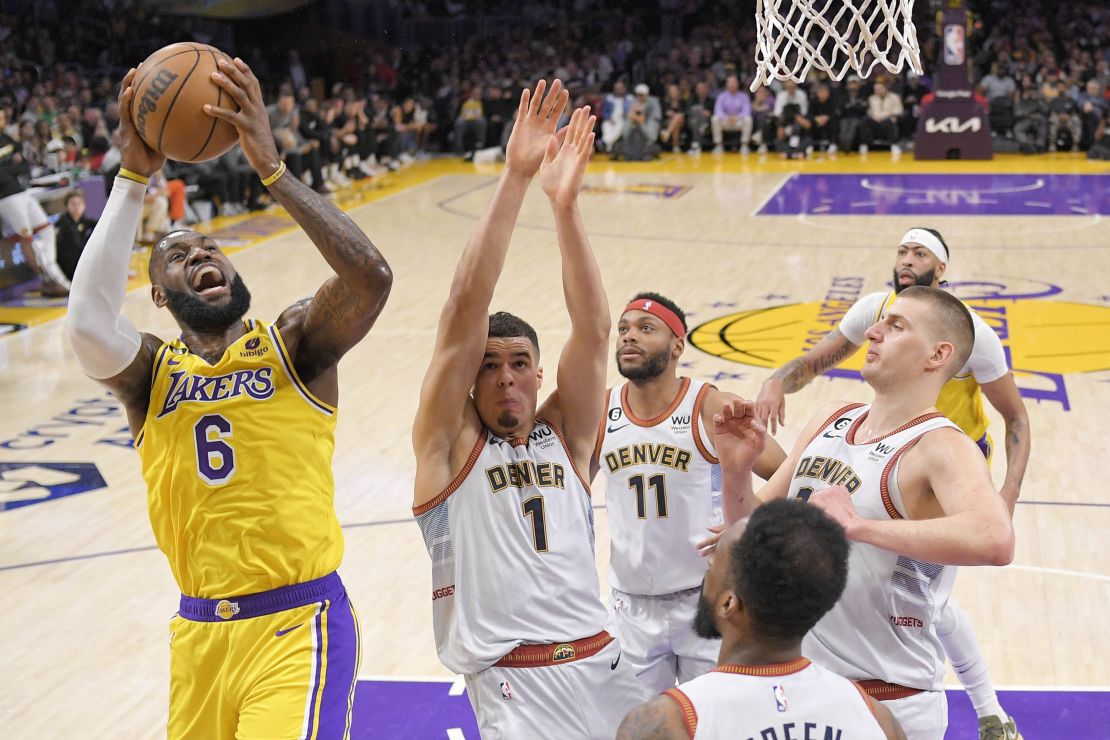 Bronny James
Earlier this year, he became the NBA's all-time leading scorer, surpassing the record that six-time NBA MVP Kareem Abdul-Jabbar had held for 39 years.
Despite his long list of achievements, James has repeatedly said he hoped to one day play in the NBA alongside his oldest son.
Bronny James would be eligible to enter the NBA draft in 2024, the year his father will turn 40.
"LeBron has earned the right to do whatever he wants to do, to make whatever choice," coach Ham told reporters.
"I'm not one to speculate, but I just want to thank him, AD (Anthony Davis), the rest of the crew, but especially him for being a consistent resource for me this year as a first-time head coach.
"He was one of the most, if not the most, supportive, knowledgeable, communicative resources that I had all year."