Mastiura Ishakh Yousouff is only 22 but has been internally displaced in Sudan's Darfur region for most of her life. But this is new territory even for someone who hasn't known a permanent home – a refugee camp in eastern Chad, one of the world's most destitute countries.
She was forced to cross the border after fighting intensified in West Darfur, bringing only her infant and the few personal items she could carry.
"I'm worried about all the people left behind, especially my mother who could not cross the border because she's too frail to make the trip. I keep asking myself how I can get her to Chad," she told CNN at the Gaga Refugee Camp in the Ouaddaï region of the central African country.
Hundreds of people have died in West Darfur, as fighting escalated between the country's two rival military factions locked in a deadly power struggle. At least 60,000 Sudanese have crossed into Chad since fighting broke out in mid-April, UN figures show.
Years of political instability
Even before the fighting intensified, years of political instability meant Sudan had several millions of people internally displaced; the country also hosted 1.13 million refugees from other conflict-ridden countries, including South Sudan, Eritrea and Syria, according to UNHCR data.
The new outbreak of violence forced nearly 850,000 more civilians so far to leave their homes and move elsewhere in Sudan, while more than 250,000 people left the country in search of safety, UNHCR data shows.
Chad is feeling the strain of the displacement on its resources and was already home to 400,000 Sudanese refugees before this latest conflict.
The current surge has humanitarian workers scrambling to provide services to new arrivals, relocate them away from border towns and deliver aid to mushrooming refugee cities in a remote part of a poor nation that has its own security challenges.
Money is tight to take care of all of them but the people keep coming, afraid that they will be killed if they stay in Sudan.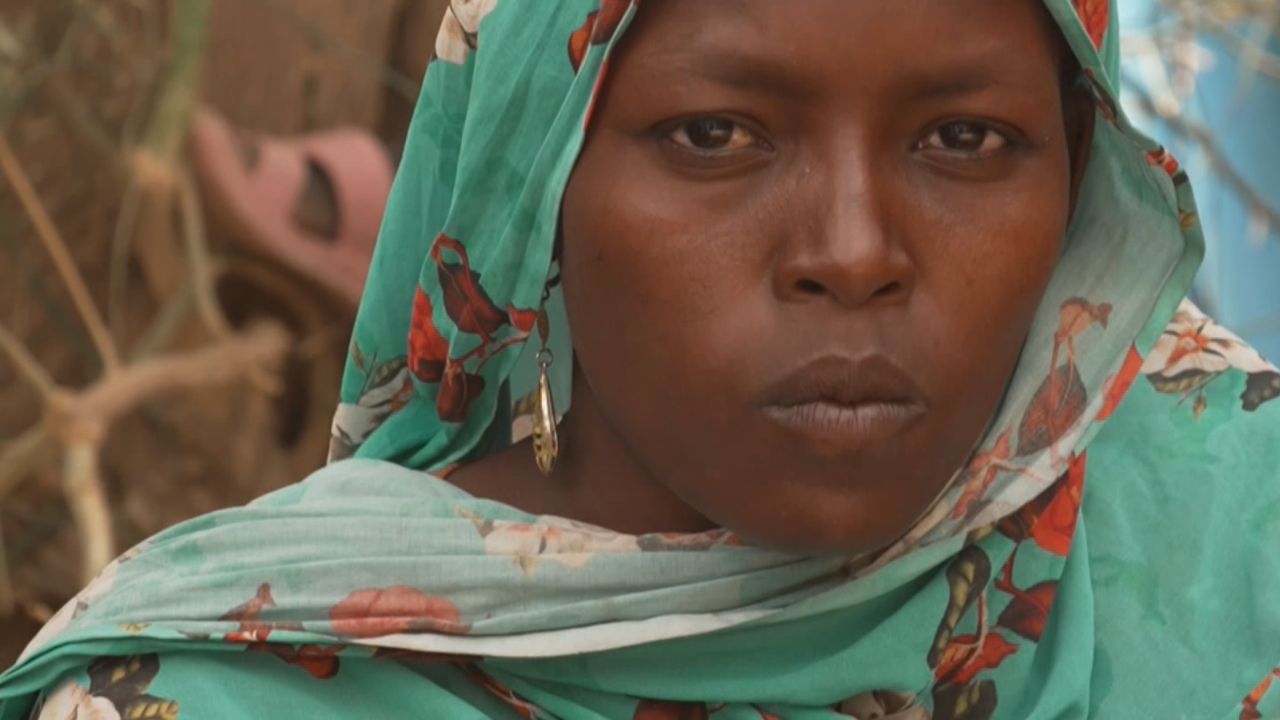 Close to 90% of the new arrivals at the Gaga Camp are women and children, UNHCR, the United Nations' Refugee Agency, told CNN.
"The young and the men told us to take the children and cross the border for now so that they can stay behind to defend themselves and our property, if necessary," Yousouff explained.
They may have escaped the conflict back home, but some are so traumatized that even the guns that police and security carry around the camp trigger painful memories, humanitarian workers say. They're scared of men in military fatigues, a reminder of the horrors they witnessed back home.
CNN traveled to eastern Chad with USAID Administrator Samantha Power, who announced $103 million to support the over 1 million people who have been displaced in Sudan and neighboring countries since the conflict broke out.
It was a full-circle moment for the US official, who is a former journalist who reported from Chad in 2004 as Sudanese civilians fled from the Janjaweed Arab militias who were accused of major human rights violations and atrocities in Darfur.
On this latest trip, she heard harrowing stories from refugees who were forced to cross over into Chad in the face of unprecedented violence.
One group of nearly 200 families left at 3 a.m. as they feared that they would get attacked imminently.
"You talk to them, you feel like you're in a time warp, because they're describing Janjaweed coming in with their knives and their machetes, killing people, raping women. We met one woman whose eye had been gouged basically, with somebody just attacking her," Power told CNN.
Bloody years of conflict
General Mohamed Hamdan Dagalo, known as Hemedti, was a commander of the Janjaweed during the bloody years of the Darfur conflict.
Hundreds of thousands of people were killed during the violence two decades ago by Janjaweed fighters who murdered, raped and tortured the people of Darfur in what is widely recognized as a genocide.
Hemedti now leads the Rapid Support Forces, the paramilitary group battling the Sudanese Armed Forces in this latest conflict. Their representatives signed a seven-day humanitarian ceasefire agreement in Jeddah, Saudi Arabia, over the weekend that begins on Monday night local time. But the two sides have violated each of the previous truces they agreed to since they started fighting on April 15.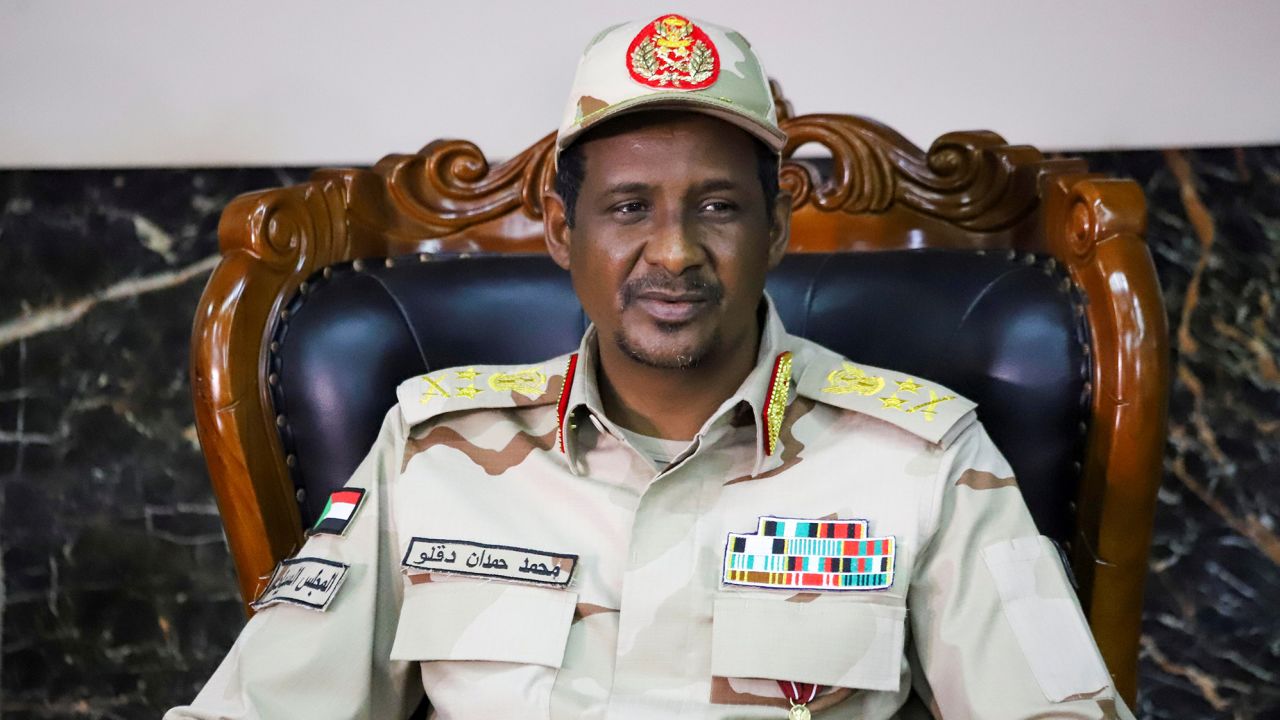 "Nowhere in the world, is there a humanitarian solution for a political problem. Nowhere in the world, is there a humanitarian fix for generals who are willing to destroy their country in the interests of seizing power, or consolidating power," Power told CNN.
As she spoke, some children gathered behind her, curious about the scene and likely bored in a newly built camp with no recreational facilities.
Countries that "might be tempted" to support one faction or the other should keep their faces in mind, she said. The ambassador wants the generals isolated and pressured to end the conflict.
Koubra Abdallah, 23, told CNN she left Geneina in West Darfur so suddenly that she got separated from her young son, who got lost in the chaos.
"My brother is still back there, I heard he was injured. I was forced to come to Chad to seek safety," she said as she sorted vegetables for lunch in the Gaga camp. She stressed that she wouldn't go back to Sudan except to bring her son and brother back to safety.
"There has been too much insecurity for too long," she said in a mixture of the Masalit and Arabic dialects spoken in western Sudan.
Like Yousouff, many of the refugees were already internally displaced thanks to decades of conflict in Sudan. "Some of them have been in a cycle of displacement," explained Patrice Ahouansou, the Deputy Representative in Chad of the UNHCR.
"So they were living in Internally Displaced Persons camps in Sudan and have now crossed into Chad to seek asylum."
Most vulnerable victims of war
Chadian law requires refugees to be housed at reasonable distances from border towns, the UN official says. So they are moved to camps like Gaga further away from the border to begin the difficult process of figuring out the rest of their lives.
About 1,000 people had been relocated when CNN visited. Tens of small one-room iron sheet structures wrapped in UNHCR logos had sprung out of the desert.
The women and their toddlers sat or slept under trees to escape the 45 degree heat while some children played near a tap as water flowed. It's basic, no piped water or power in the dwellings that host one family each, but they feel safe in this refugee city.
The people crossing into Chad are the poorest, most vulnerable victims of Sudan's instability.
They're mostly farmers, village folk with simple lives who yearn for the chance to build a safe future. Unlike the thousands who have been evacuated through Port Sudan or flown out of the country, they don't have dual nationalities or foreign visas. "I'll go back for any leader that brings peace to Sudan," one of the men told USAID's Power.
They don't care about which general wins in this power struggle.
"What's sad is that while there was hope for a civilian-led transitional government, and while there was hope for a time that the military and these militia would recede, for many of these individuals, it's just proof that the militia will never go away in their minds," she told CNN.
Krystina Shveda contributed to this report