Seven-time Formula One world champion Lewis Hamilton said Thursday that the racism suffered by Real Madrid forward Vinícius Jr. in Spain's La Liga reminds him of his own career experiences of discrimination.
"It's devastating to think that in 2023 we're still seeing these things and hearing these things," Hamilton said in his press conference ahead of this weekend's Monaco Grand Prix.
"It really hits home for me, it really brings up emotions about things that I experienced, whether it's back in the UK or whether it was when I was racing in Italy or in France or in Spain.
"It can be so hurtful the things that people say. Firstly, I think he's [Vinícius Jr.] been incredibly brave. I think it's amazing what so many of these [athletes] that are experiencing that on the pitch are doing in terms of standing tall and standing strong."
The only Black driver currently in Formula 1, Hamilton added he thinks added attention is required to effectively combat racism. He has previously detailed his own experiences with racism at school and was racially abused by Brazilian former F1 driver Nelson Piquet in November 2021.
"There is no room for discrimination, I think, in society today. Sports need to do more, we all need to continue to do more. If we see it, hear it – we need to do something about it," the 38-year-old said.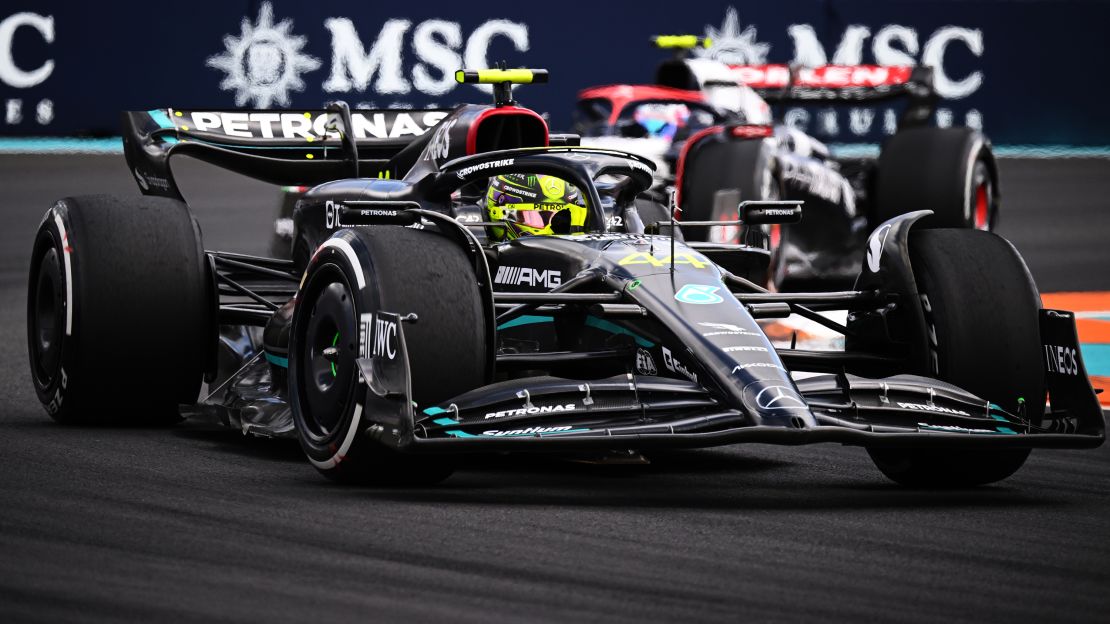 Vinícius Jr. suffered persistent racist abuse from some Valencia fans throughout a game at the Mestalla Stadium on Sunday.
The Brazilian player has been subjected to racist abuse from the stands on 10 reported occasions during La Liga matches over the past two seasons, and seven people were arrested on Tuesday in relation to incidents of racist abuse directed at the Madrid star this season.
Sanctions against Valencia have been reduced to a three-game partial stadium ban and a fine of €27,000 (around $28,949) after an appeal, the Royal Spanish Football Federation (RFEF) announced on Friday.
New Mercedes contract
Meanwhile, Hamilton says that a new deal with Mercedes deal is "almost ready," following reports linking the 38-year-old Briton with a switch to Ferrari.
"My team is working closely behind the scenes with Toto [Wolff], we're almost at the end of having the contract ready," Hamilton told reporters, referring to Mercedes' team principal.
"Having the team focus on that, so I can just do my job, is a much better position than I was in before. I remember I used to do all the negotiations on my own, and it was very stressful, so I don't have to do that anymore."
Ferrari team principal Frederic Vasseur also made clear that the Italian team hadn't had any discussions with Hamilton.
"You know perfectly that at this stage of the season each week you will have a different story and we are not sending an offer to Lewis Hamilton. We didn't do it."
The Monaco Grand Prix takes place on Sunday at the Circuit de Monaco.
Sammy Mncwabe contributed to this report.