The Boston Celtics have kept their dreams of back-to-back NBA Finals appearances – and a historic series comeback – alive with a 110-97 win in Game 5 against the Miami Heat.
Speaking before the game, Boston head coach Joe Mazzulla said the team's mindset heading into the crucial playoff tie was "just win or die," and his team played as such.
The Celtics came out swinging in the first quarter and raced to an early 15-point lead. In an all-around effort from Boston, the team was up 35-20 after the opening 12 minutes and never looked back.
A concerted team effort continued to be theme of the game for the Celtics and Mazzulla's squad ended the game with four players hitting the 20-point mark.
Celtics stars Jayson Tatum, Jaylen Brown and Marcus Smart all reached the milestone, as well as Derrick White who had a particularly strong game from deep.
The 28-year-old led all players in scoring with 24 points, shooting an impressive 6-of-8 from beyond the arc, leading the Boston three-point barrage – the team shot 16-of-39 from deep – that occurred throughout the night.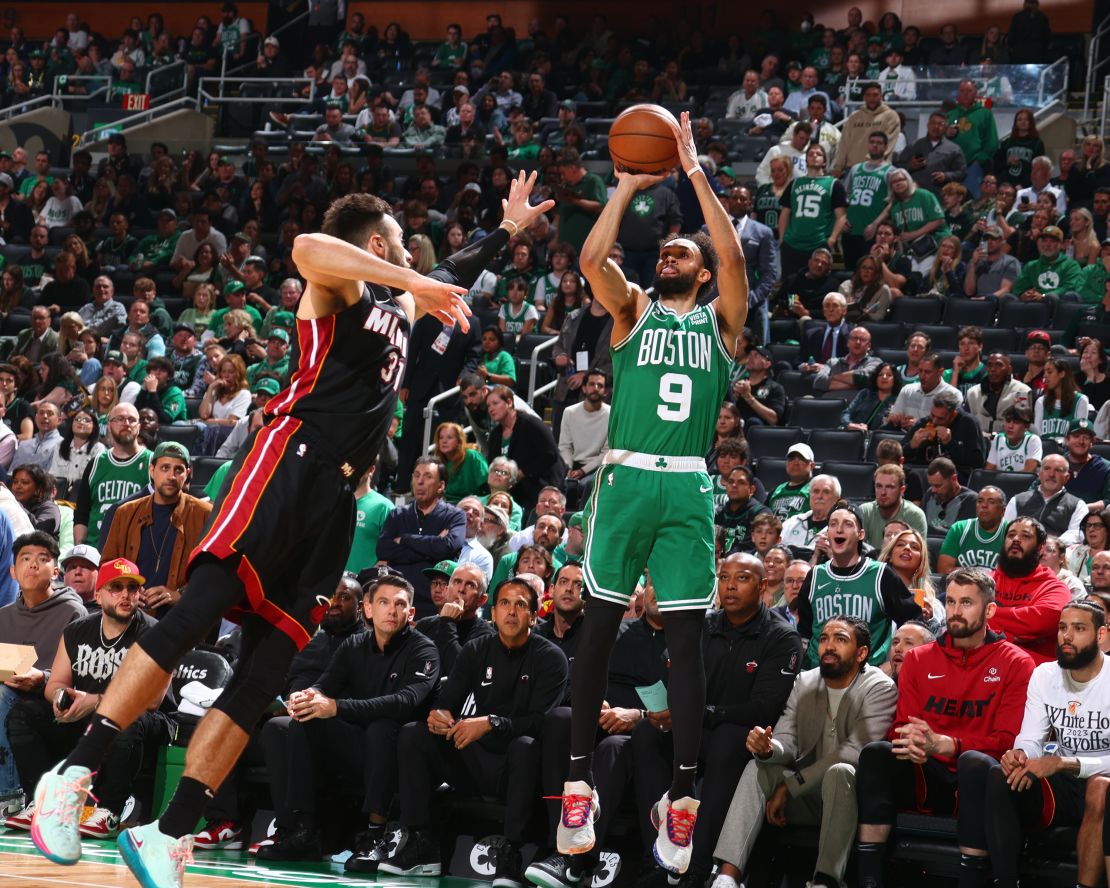 With this win, the Celtics have seemingly turned the series on its head.
At 3-0 down, it seemed an impossible task for Boston to rally, but the last two games have shown that unless Miami finds some rhythm, the Heat could end up on the wrong side of history.
The Celtics also look like they have found an answer for Jimmy Butler on the defensive end, which will be crucial if they are to complete the historic task of becoming the first team to come back from an 0-3 series hole.
"Playoff Jimmy" scored 14 points on Thursday – taking only 10 shots in the defeat – and will need to improve if the Heat are to wrap up the series.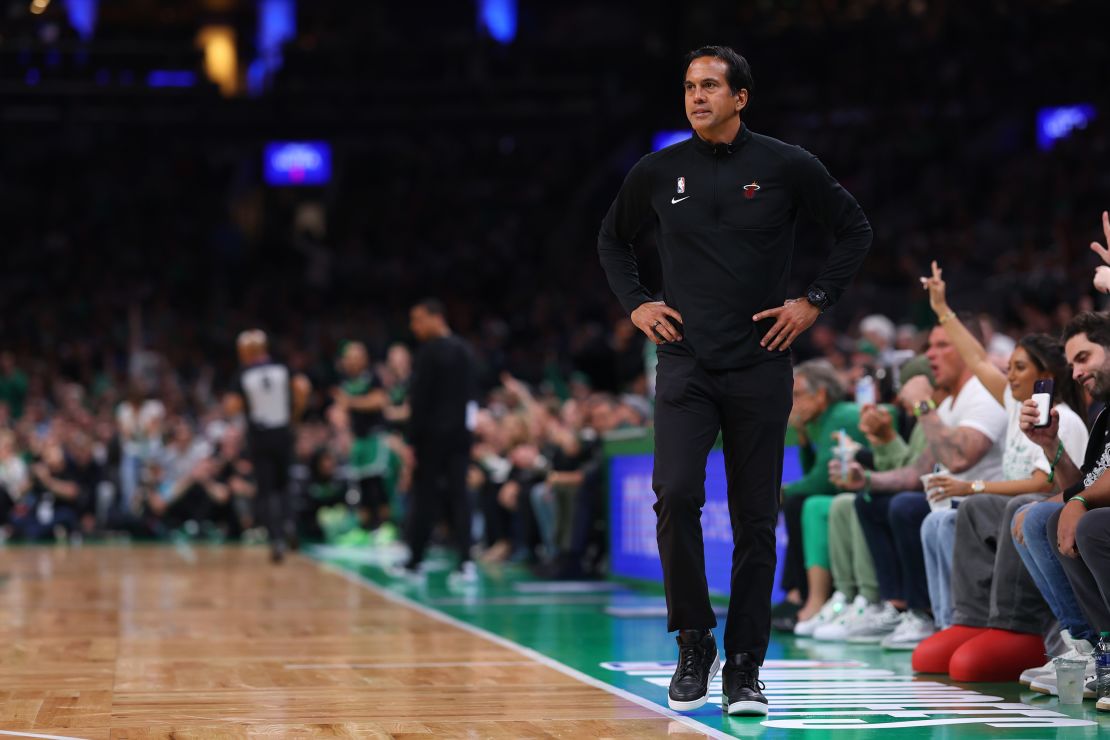 "Obviously, we didn't imagine being in this position, being down 3-0, but when adversity hits, you get to see like what a team is really made of," Brown said postgame.
"It couldn't get no worse than being down 3-0, but we didn't look around, we didn't go in separate directions. We stayed together. We doubled down on what we're good at on defense, and now, I think it's a series."
Miami head coach Erik Spoelstra gave an honest assessment of things after the loss, adding: "No, there's no excuses. Not at all. The Celtics outplayed us tonight."
The series now heads back to Miami on Saturday with both teams knowing it is a must-win game. Another Celtics victory would send the series back to Boston for Game 7 and the Heat will be doing all they can to prevent that from happening.