Get '5 things' in your inbox
If your day doesn't start until you've gotten up to speed on the latest headlines, then let us introduce you to your new favorite morning fix. Sign up here for the '5 Things' newsletter.
Today is the start of Memorial Day weekend, which also marks the beginning of the busy summer travel season. Stay safe, don't yell at anyone at the airport, and we'll see you back here on Tuesday.
Here's what else you need to know to Get Up to Speed and On with Your Day.
(You can get "CNN's 5 Things" delivered to your inbox daily. Sign up here.)
1. Debt limit
America's political leaders have less than a week to hammer out a debt compromise before the country could run out of money to pay its bills. Some Democrats are losing patience over seemingly deadlocked talks. Several members have warned the White House their party's votes are being taken for granted, and their support for any debt deal is not necessarily guaranteed. The ongoing negotiations have already triggered negative economic repercussions. Credit ratings agency Fitch placed the top-ranked US credit on a negative watch, and 30-year mortgage rates have risen because of the looming uncertainty. There are international concerns, too: China and Japan are the largest foreign investors in American government debt, which means they would be negatively impacted by a US default as well. Together they own $2 trillion — more than a quarter — of the $7.6 trillion in US Treasury securities held by foreign countries.
2. White House
The White House has laid out two separate national plans to combat antisemitism and gender-based violence. President Joe Biden introduced a new "whole of society plan" – the first of its kind – that tackles antisemitism. He called it the "most ambitious and comprehensive US government-led effort to fight antisemitism in American history." Biden described the four-pronged strategy, which includes efforts to increase awareness and understanding of antisemitism and Jewish American heritage, and improve safety and security for Jewish communities. Meanwhile, The US National Plan to End Gender-Based Violence, released Thursday, contains seven pillars of focus, including providing support for survivors of gender-based violence, addressing online harassment and abuse, and conducting more robust research as well as collecting additional data on gender-based violence.
3. Abortion
South Carolina Gov. Henry McMaster has signed a bill into law that will limit most abortions as early as six weeks into a pregnancy. A growing list of Republican-led states, including almost all of the US South, have introduced sweeping abortion restrictions in the wake of last year's Supreme Court ruling overturning Roe v. Wade. In Indiana, a doctor who publicly revealed she provided abortion services to a 10-year-old Ohio rape victim was reprimanded and fined by the state's medical board for violating privacy rules. The case became a focal point last year when several GOP politicians and media outlets initially cast skepticism on the doctor's claims. However, a man was eventually charged with raping the child and an Ohio detective testified that the girl had undergone an abortion in Indianapolis. The doctor said the girl had traveled from Ohio to Indiana because of the former state's tight restrictions on abortion.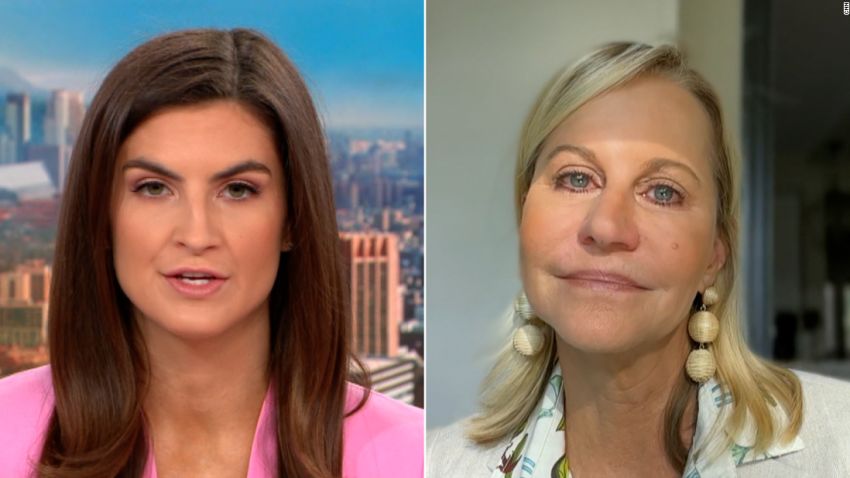 'With 3 more women this would have been different': SC State Sen. on failing to block abortion ban
4. Peru
Peruvian security forces carried out deadly attacks against protesters with "extrajudicial executions "and "widespread use of lethal ammunition" earlier this year, according to a report from human rights group Amnesty International. The country's weeks-long protest movement began in December 2022, sparked by the impeachment and arrest of former President Pedro Castillo and fueled by dissatisfaction over living conditions and inequality. While protests occurred throughout the nation, the worst violence was in the rural and indigenous south. Of the 25 deaths documented by Amnesty International, 15 of the victims were younger than 21. Peruvian authorities have held a different party line, praising the country's security forces for quelling the discontent and claiming they acted in self-defense. 
5. Covid
Researchers say they've come up with a list of symptoms that can reliably classify long Covid, opening the door to more research and better treatment of the disabling condition. The study is the first research to emerge from a nearly $1.2 billion investment into the disease. The project followed more than 13,000 adults at more than 200 study sites as part of the National Institutes of Health's Covid research initiative. The new criteria codifies 12 symptoms of long Covid like fatigue, brain fog, heart palpitations and chronic cough. The symptoms are weighted according to how likely they are to appear in people who have long Covid compared with those who don't. The search for long Covid treatments has been stymied by the lack of a biomarker, something that doctors can test for or measure. Several well-known diseases lack a biomarker, forcing doctors to examine a series of symptoms to make a diagnosis. 
BREAKFAST BROWSE
Barbie' and Ken explore life with flat feet in new trailer
Pointed-toe Barbie or flat-footed Barbie? Everyone has their preference.
Khloé Kardashian finally reveals her son's name
"Naming a human is really hard," she says. Talk about the truth! 
Virgin Galactic still wants to make commercial flights on supersonic planes to the edge of space 
Not exactly the most relaxing way to spend a vacation, but to each their own.
New unprecedented images reveal what's happening on the sun as it approaches 'solar maximum'
Why do so many images from space look edible? 
We're still waiting for self-driving cars on a large scale, but autonomous boats are already a thing 
QUIZ TIME
Memorial Day weekend is upon us. Which movie is considered to be the first summer blockbuster?
A. "Star Wars"
B. "Avatar" 
C. "Jaws"
D. "Jurassic Park"
Take CNN's Summer Quiz to see if you're correct!
TODAY'S NUMBER
39
That's the median age of the US population, according to new data from the Census Bureau. That may sound young, but it actually means the population is getting older, with more aging adults and fewer children under the age of five. 
TODAY'S QUOTE
"A seditious conspiracy, when you take those two concepts and put it together, is among the most serious crimes an American can commit. It is an offense against the government to use force. It is an offense against the people of our country. It is a series of acts in which you and others committed to use force, including potentially with weapons, against the government of the United States as it transitioned from one president to another. And what was the motive? You didn't like the new guy."
— Judge Amit Mehta, attempting to impart the seriousness of seditious conspiracy after handing down an 18-year prison sentence for the leader of the Oath Keepers, Stewart Rhodes, for his efforts to overturn the 2020 election. The sentence is the first handed down in over a decade for such a charge.
TODAY'S WEATHER
Check your local forecast here>>>
AND FINALLY…
She's a survivor
I love this scrungly-looking bear. Just outstanding proportions on her. After a lifetime in circus captivity, this elderly girl gets to live out the rest of her days at a bear sanctuary. (Click here to view)