Borussia Dortmund spurned a golden opportunity to become Bundesliga champion and snap Bayern Munich's decade-long reign as title holder, falling to a 2-2 draw at home to Mainz as Bayern beat Köln 2-1 in one of the most exciting season finales in recent memory.
Going into the final day, the title was within Dortmund's grasp – it held a two-point advantage over Bayern at the top of the table, it had home advantage for its final match and a parade had even been planned.
Bayern Munich required a win and had to hope for a Dortmund loss or draw, though Dortmund could still lose the match and if Bayern lost or drew, the title would be heading to Signal Iduna Park.
And with just one minute of regular time remaining, Dortmund was indeed set to be crowned champion. Although it was trailing 2-1 in its own game against Mainz, Bayern had conceded an 81st minute equalizer against Köln, putting Dortmund a point ahead in the table.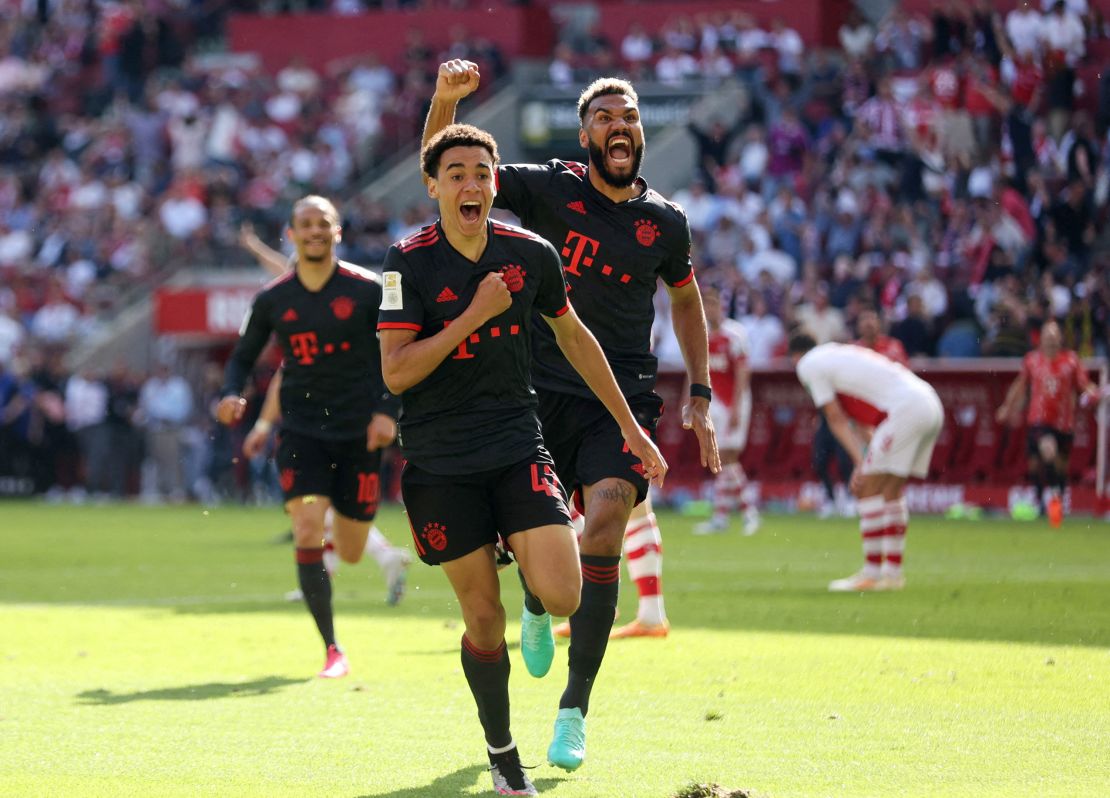 As news of Köln's goal filtered into Signal Iduna Park, the crowd burst into a momentary delirium, as fans cheered and hugged each other. After all, there were only nine minutes of regular time left as each thud of the drums echoing around the stadium carried Dortmund one second closer to a first title since 2012.
But the fans' tentative elation was only fleeting, crushed eight minutes later as Jamal Musiala rifled the ball into the net, restoring Bayern's lead in the 89th minute.
Five minutes of injury time remained and there was still time for another twist. Nicklas Sule's goal made it 2-2 in the last possible minute and Dortmund continued to press.
The final whistle blew soon after, however, and Dortmund's players slumped to the ground, mourning a title that, somehow, slipped through their fingers in the most agonizing fashion.
All around them, the stadium fell into a stunned silence, as fans attempted to comprehend what they had seen. They applauded manager Edin Terzić, a boyhood Dortmund fan, who stood before them in tears.
Across Germany, in Cologne, the traveling Bayern fans celebrated with their team as they lifted the Meisterschale.
The final day got off to the worst possible start for Dortmund as it conceded two goals in the opening 25 minutes.
First, Andreas Hanche-Olsen gave Mainz a lead in the 15th minute before Sebastian Haller, who returned to Dortmund in January after undergoing treatment for testicular cancer, missed a penalty that would have leveled the scores.
Karim Onisiwo doubled Mainz's lead five minutes later, a dire situation for Dortmund compounded by events in Cologne where Bayern Munich had taken a 1-0 lead after eight minutes.
Despite all the late drama, it was a deficit that Dortmund ultimately could not overturn and it will be left to rue countless missed opportunities throughout its final game of the season.
By Bayern Munich's high standards, this has been a disappointing season and immediately after winning the title, the club announced that CEO Oliver Kahn and board member Hasan Salihamidžić had been dismissed.
Jan-Christian Dreesen was named as the new CEO, while Salihamidžić's successor has yet to be decided, Bayern's statement added.