Rishi Sunak should be celebrating after a week of successes. But despite good economic news, the allies of the British prime minister say they've been reminded that his castle is built on sand.
First the good news. The International Monetary Fund said this week that the UK was no longer on track for a recession. Inflation and energy prices are falling, albeit slower than Sunak might like.
Things are still not great, but given the mess Sunak inherited from his predecessor Liz Truss – whose big economic gamble caused the pound to sink to its lowest against the dollar in decades – Sunak can credibly say he has steadied the ship to some extent.
Now the bad news: his Conservative party is still rife with division and full of individuals who have scores to settle with one another. 
It wasn't even a year ago that Boris Johnson was still prime minister, doing his best to cling to power despite drowning in scandals of his own making. It was Sunak, then Johnson's chancellor (finance minister), who dealt the killer blow by resigning from Johnson's cabinet over the scandals. 
Johnson's fiercest allies have not forgiven Sunak for his betrayal. They all rallied behind Truss when she stood against Sunak to take over from Johnson. Just 49 days later, she was also forced to resign, leaving Sunak essentially unopposed. He became PM on October 25 and immediately set about being the anti-Truss.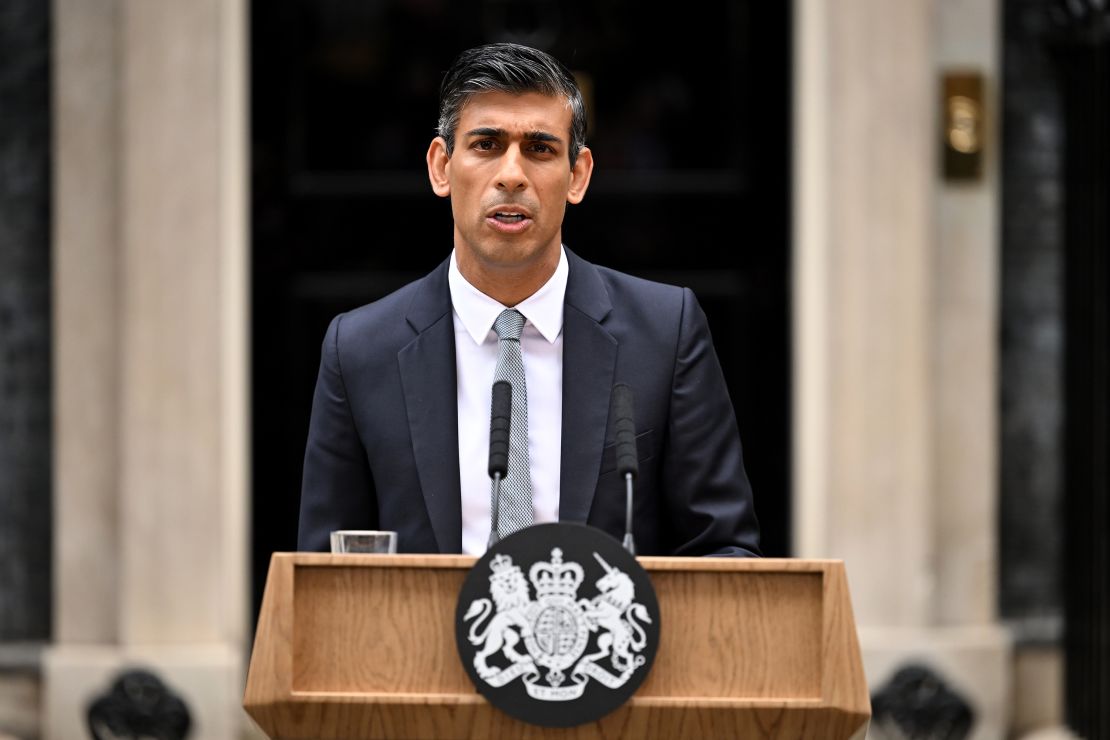 He has softened relations with Europe and moved away from the firebrand conservatism that people had come to associate with Johnson and Truss. For some on the conservative right, Sunak is essentially a sellout. 
This makes him vulnerable to the well-documented tumultuous internal politics of the Conservative party.
This week, two things happened that reminded some Conservatives of how quickly things can go south. 
First, he had to make a decision over what to do with his Home Secretary, Suella Braverman, after it was revealed she had asked civil servants to help her avoid a speeding fine by organising a private driving awareness course. 
Sunak decided her actions didn't breach the Ministerial Code, which would have required her to resign by convention. Sunak was immediately accused of letting her off the hook because he is too weak to have a fight with someone who is a stalwart member of the right of the party, many of whom despise Sunak. 
It comes just a week after Braverman gave a speech at a thinly-veiled anti-Sunak conference in London. Not only did Sunak give her the freedom to speak at the conference, but she used to platform to give a speech that was clearly aimed at her own leadership bid at some point in the future. 
Second, Johnson is back in the news after being referred to the police over concerns he broke more Covid rules than previously thought. Johnson allies have taken the opportunity to accuse Sunak of being behind all of this – something that Sunak's spokesperson went on-the-record to deny. 
And just like that, two people who could make life very difficult for Sunak are distracting from positive headlines about the economy and reminding everyone how quickly the Conservative party can turn on itself.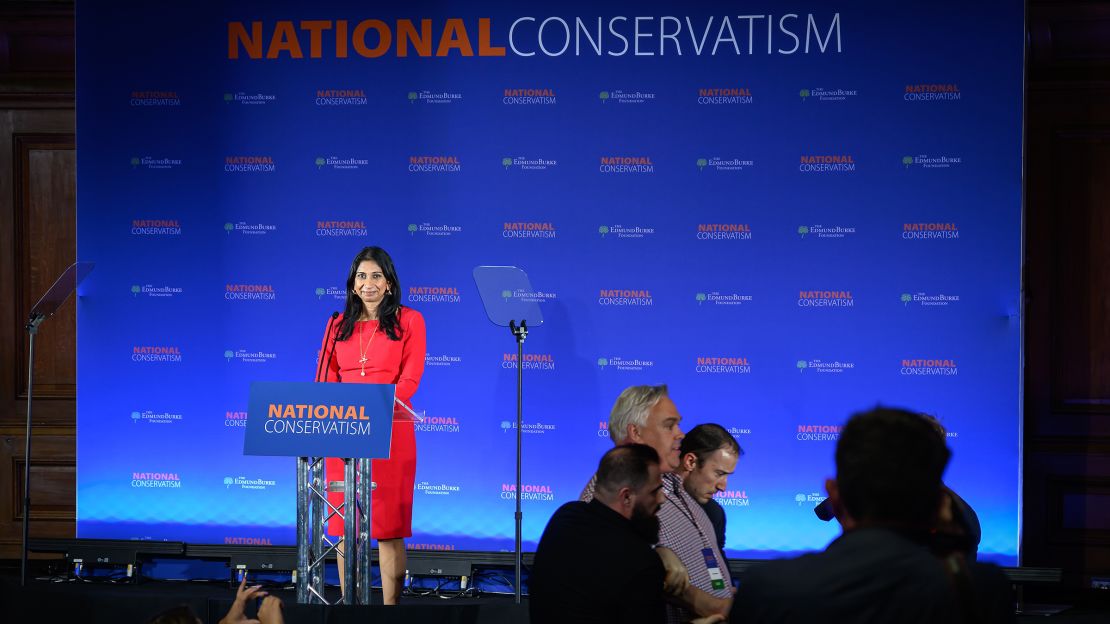 Some Sunak allies criticize him for having Braverman in his government at all. She had already had to resign from Truss's government for breaching the Ministerial Code once. Her ambitions are well known and she is top of the list of cabinet ministers to martyr herself before the next election in order to position herself for any vacant leadership position that might come up if the Conservatives lose power. 
"He came into office thinking he was weaker than he actually was and thinking the Boris (Johnson) and Liz (Truss) types were stronger than they were," a senior Conservative MP told CNN. 
"In reality, those people were in a very weak position because their team had done so much damage to the party overall. He could have just formed a government in his own image rather than taking Boris and Liz offcuts. His lack of confidence in himself made them more powerful in the long run," the MP adds. 
A former Conservative advisor says "the risk for Rishi comes if the polls don't improve. Once the MPs start thinking the next election is lost, some of them will decide to go out in a blaze of glory and act on all the vendettas that have built up over the years." 
A united party is very important for any party seeking to win power. Historically the Conservatives have been much better at this than other British parties. However, a senior Conservative campaign advisor says there is "no hope in hell" of getting to the next election without a big old dust up.
Many Conservatives have already decided the game is over. The list of MPs deciding not to stand at the next election is growing and the people behind the scenes, essential to winning elections, are seeking alternative employment. 
"We take our lead from the top and if someone like Braverman is already thinking about the next leadership contest, I think that's a very bad sign of what happens at the next election," the campaign advisor says.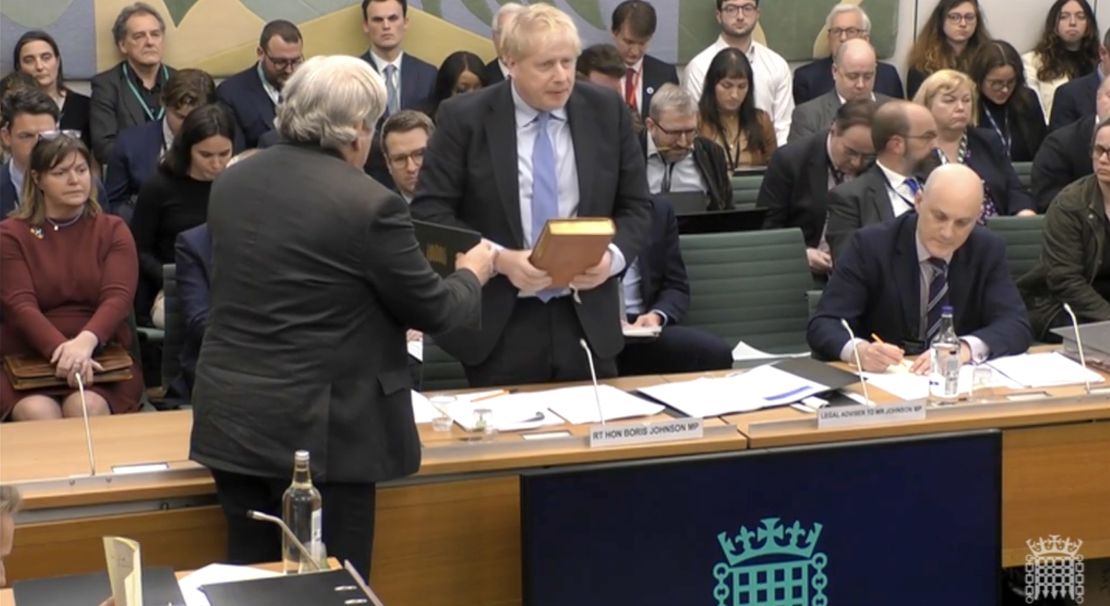 Rishi Sunak came to power promising a more professional approach to government than the UK had seen over the previous three years. His slow and steady managerial style has improved the dire polling numbers he inherited. And right now, no one is seriously considering trying to remove him from office. 
To be clear: no one thinks things are suddenly going to erupt, or that Boris Johnson is going to make some storming return back to power. Most accept that they are going to have stick with Sunak till the election and hope the economy improves so people feel richer. The fears are that the uglier side of the party will start to emerge, factionalism will return and the result will be a slow limp to an election loss. 
What this week has reminded lots of Conservatives of, however, is how precarious all of this is. As one MP put it: "You are only ever about three moves away from total collapse in the modern Conservative party." Or as a senior campaign figure put it: "It's just a bit crap and the best possible outcome is it remaining a bit crap rather than getting worse."