Max Verstappen cruised to victory at the Monaco Grand Prix on Sunday, his fourth win in six races this season as he extended his lead at the top of the drivers' standings.
A relatively straightforward race was transformed in the closing stages as it began raining in Monaco, causing chaos all through the field as the drivers fought to keep their cars from sliding on the wet track.
Verstappen avoided any potential mishaps, while second-placed Fernando Alonso lost time when he had to pit twice after attempting to avoid using intermediate tires.
Alonso eventually held onto second while Esteban Ocon rounded out the podium in third.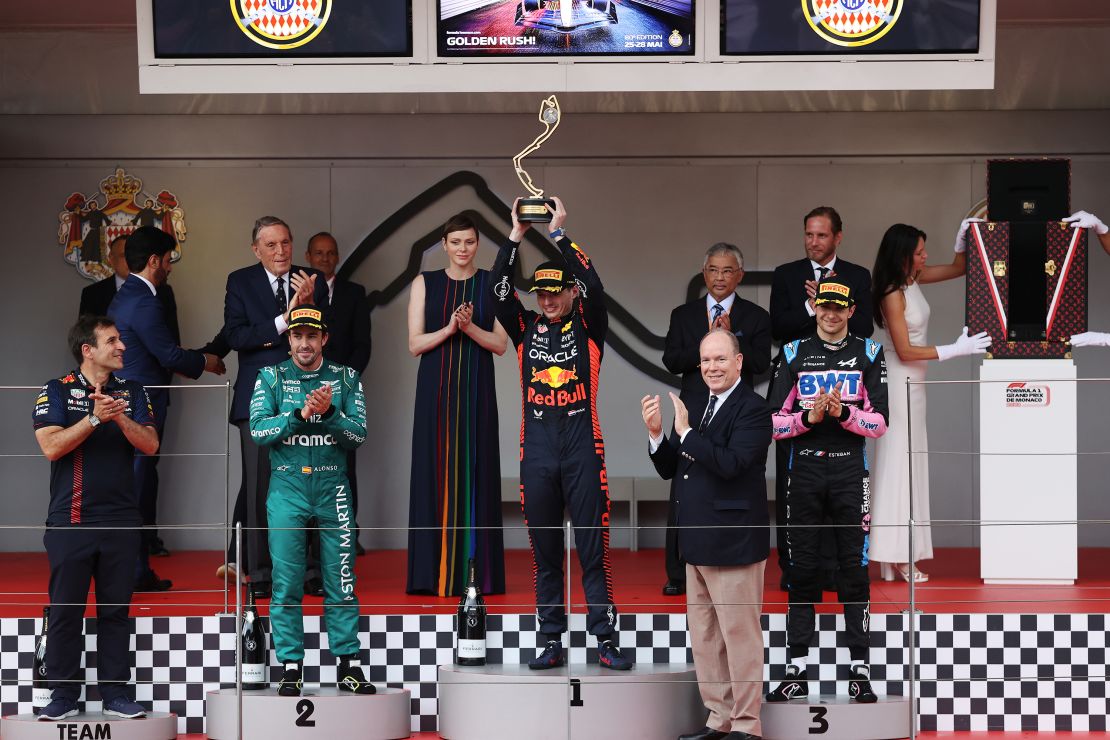 "It was quite a difficult one because we were on the medium and Fernando was on the hard. We didn't want to go that long but we had to stay out with the rain coming," Verstappen told Sky Sports.
"It was incredibly slippery and when you are that far in the lead, you don't want to push to hard but also you don't want to lose too much time, so it's quite difficult in that scenario. I clipped the wall a few times and it was super difficult out there. But that's Monaco.
"It's super nice to win it in the way we did today with the weather and everything, to stay calm and bring it home."
Verstappen asserted his dominance from the very start, fending off Alonso on the first corner and immediately opening a gap over the rest of the field on the narrow, twisting street circuit.
Meanwhile, his teammate Sergio Perez began the race at the back of the grid following a crash in qualifying and he pitted almost immediately in the hope that he could pick off those in front of him when they pitted later in the race, but he eventually finished 16th and outside the points.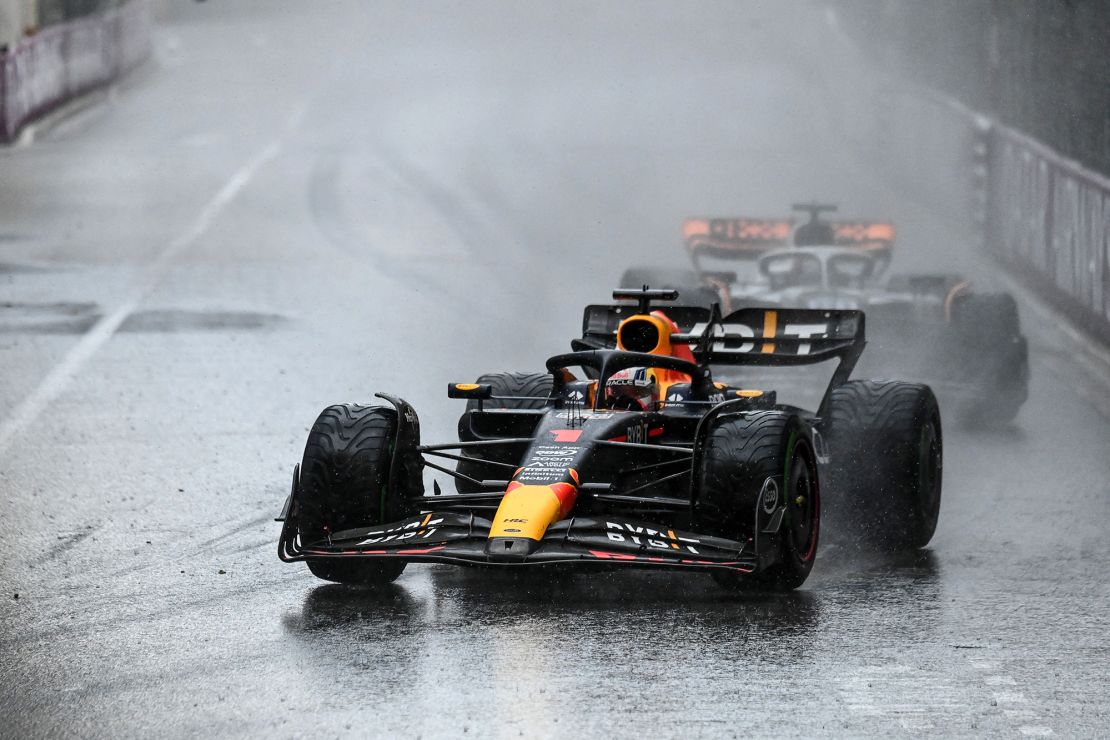 As his tires began degrading, Verstappen's lead over Alonso slipped somewhat – but remained a healthy seven seconds – as the race approached the halfway point. Both remained out on the track, wary of slipping up strategically and pitting at the wrong time.
The strategic calculations changed once again when it began raining in the last third of the race and Alonso and Aston Martin pitted but did not change onto intermediate tires, forcing them to pit again shortly afterwards as the rain kept falling.
That extra pit stop gave Verstappen a comfortable buffer, even as he clipped the wall, as he held on for the win.