Boston Celtics guard Derrick White scored a miraculous putback to beat the buzzer and seal a dramatic 104-103 victory over the Miami Heat in Game 6 of the Eastern Conference Finals on Saturday.
The Celtics' unlikely victory erased a 0-3 series deficit and left them on the verge of NBA history as no team (0-150) has ever won a playoff series after being 0-3 down.
Marcus Smart's 27 foot three-point shot had bounced around the rim as the last dregs of time ticked away, before White appeared "like a flash of lightning," as Jaylen Brown told reporters, got the rebound and made the putback.
The buzzer turned red as the ball fell through the net, requiring a review which confirmed that White had become just the second player in NBA history, after Michael Jordan's "The Shot" in 1989, to score a buzzer-beater with his team trailing and facing elimination.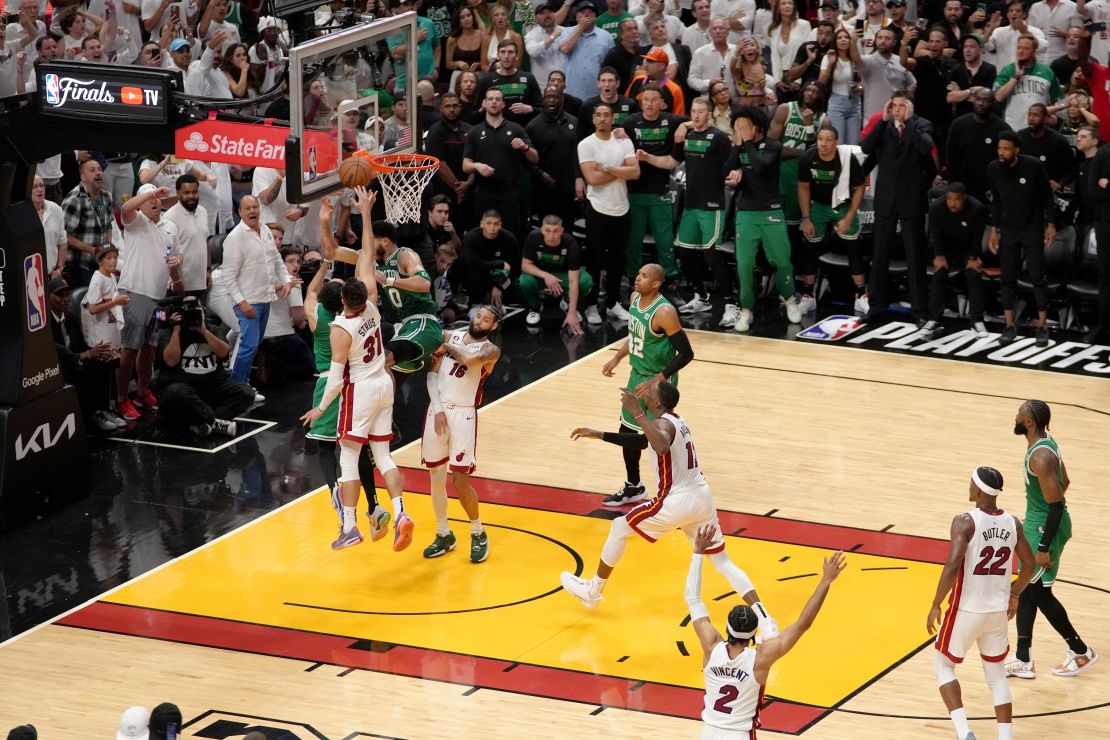 "It felt good. Everybody was asking me, did you get it off, and I was like, yeah, I think so, but it was so close, you never know," White told reporters afterwards. "We're just happy we won. However we got to get it done, we got it done, and now it's on to Game 7."
Miami initially overcame a nine point deficit with less than four minutes remaining and took the lead with just three seconds left on the clock when Jimmy Butler made three free throws, but the Celtics still weren't quite finished.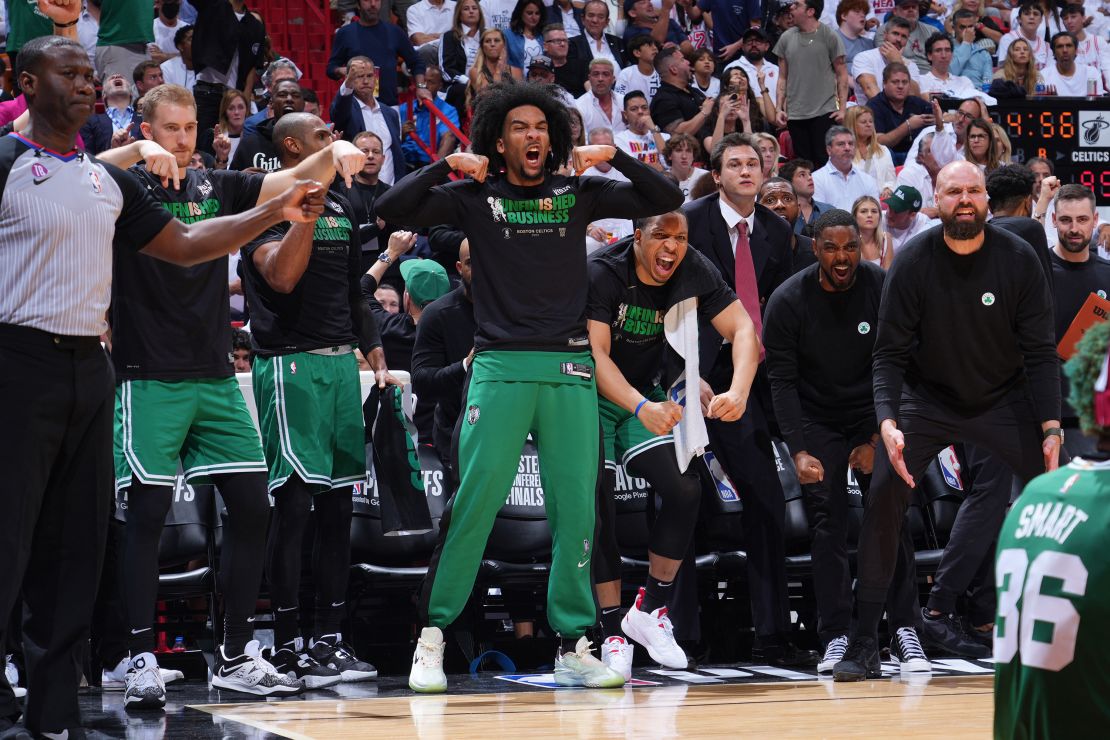 Jayson Tatum added 31 points for the Celtics, while Brown and Smart added 26 and 24 respectively. Butler led the way for the Heat with 24 points but endured a difficult night.
"Basketball for you. Basketball at its finest," Butler told reporters afterwards. "Very, very, very entertaining … we were in this same position last year. We can do it. I know that we will do it. We've got to go on the road and win in a very, very, very tough environment."
Boston will now return home to TD Garden for a winner-takes-all Game 7 on Monday, with the winner playing the Denver Nuggets in the NBA Finals, which tips off on June 1.