What happens when an immovable object meets an unstoppable force?
The age-old paradox may finally be answered in Budapest, Hungary, on Wednesday night as Jose Mourinho, unbeaten in five European finals, leads AS Roma into the Europa League final against Sevilla, a six-time winner of Europe's second continental club competition.
Almost 20 years exactly since lifting the UEFA Cup with Porto, his first European triumph as a manager, the evergreen Mourinho undoubtedly faces one of his stiffest tests yet.
Sevilla hasn't earned its 'King of the Europa League' moniker for nothing, with those tournament record six triumphs coming from six finals, including a run of four wins in just six years.
Such is the belief within the Andalusian club that in the build up to the quarterfinal against Manchester United, midfielder Ivan Rakitić and club president José Castro described the Europa League as "our competition."
Not that Mourinho is particularly concerned.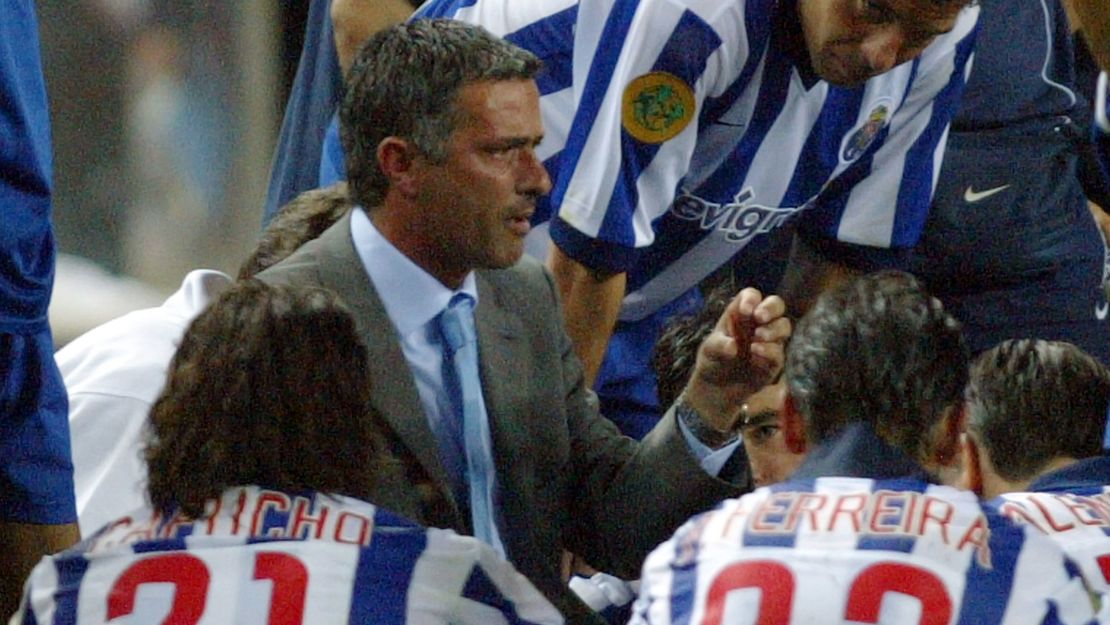 "History doesn't win matches at all," the 60-year-old told UEFA. "You look at Real Madrid's finals and you think Real Madrid wins every final. You look at Sevilla and you say: 'Sevilla wins every final.'
"But the reality is that history doesn't win matches. Superstition is something that I don't like, so I don't look at superstition even as a factor."
After grueling back-to-back jobs managing Manchester United and Tottenham, during which his reputation took something of a hit, Mourinho has been reinvigorated since arriving in Rome.
His pragmatic style may now be démodé in the hearts of football fans and journalists around the world, replaced by Pep Guardiola's passing and Jürgen Klopp's pressing, but its effectiveness certainly hasn't dwindled.
Thirteen years after arguably his greatest triumph – when Mourinho's 10-man Inter Milan held Guardiola's peak Barcelona to a 1-0 win at the Camp Nou to advance to the Champions League final – the Portuguese maestro was at it again.
In the Europa League semifinal second leg against Bayer Leverkusen, Roma had just 29% possession and one shot on target to the German team's 23 as the Serie A side successfully defended its 1-0 first-leg lead.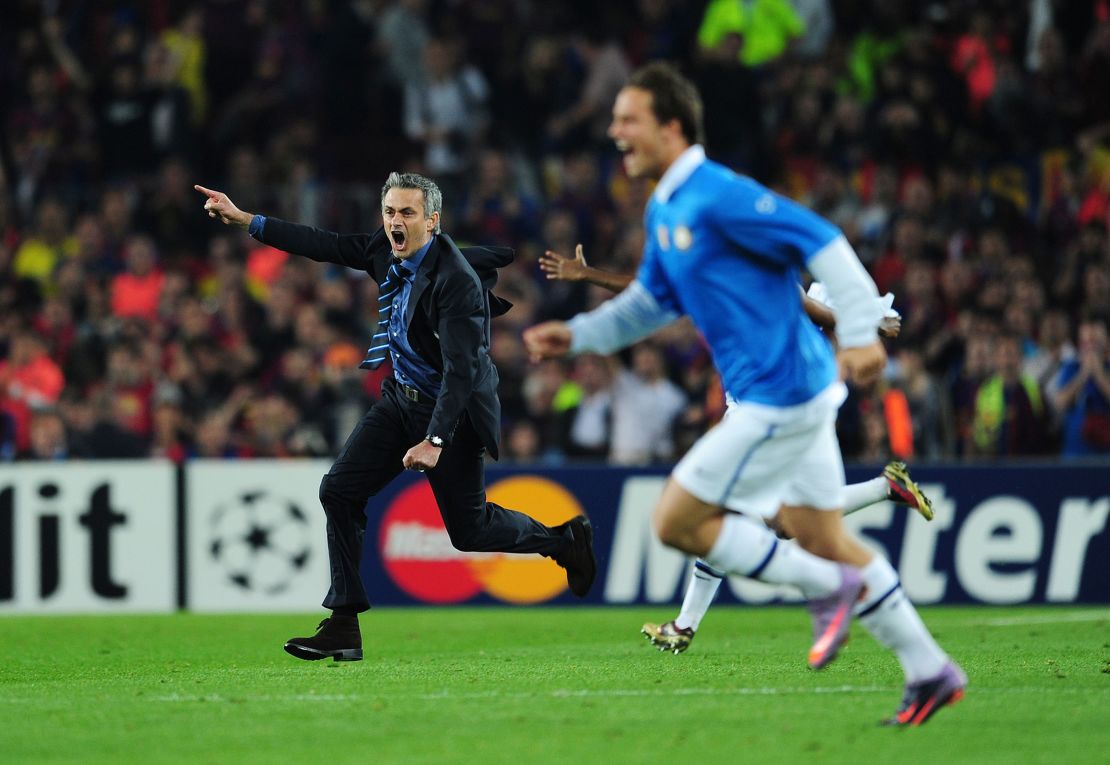 He may now have spent more than two decades in management, but Mourinho and his methods remain as relevant as ever.
"I always look forward," Mourinho said. "Maybe, that's my secret or my philosophy of being in football for so many years, so this final for me is a new final.
"I don't think of Porto [in] 2003, I don't think about Roma last season. I'm just thinking about this final. That's my way of being.
"I've been in football for many years. Maybe, people think I'm older than I am. Maybe, they look at my white hair and think I'm really old, but not old [enough] to think about closing the circle.
"No, no, no. You are going to have me, still, for many years."
Rome's new emperor
After reaching and winning last year's Europa Conference League final with the Giallorossi, Mourinho has now guided Roma to half of the four European finals it has reached in its history.
It's fair to say he is adored in the Italian capital.
While the lingering image of Mourinho in England is one of an embattled, brusque or even confrontational manager, that is certainly not how he is portrayed in Rome.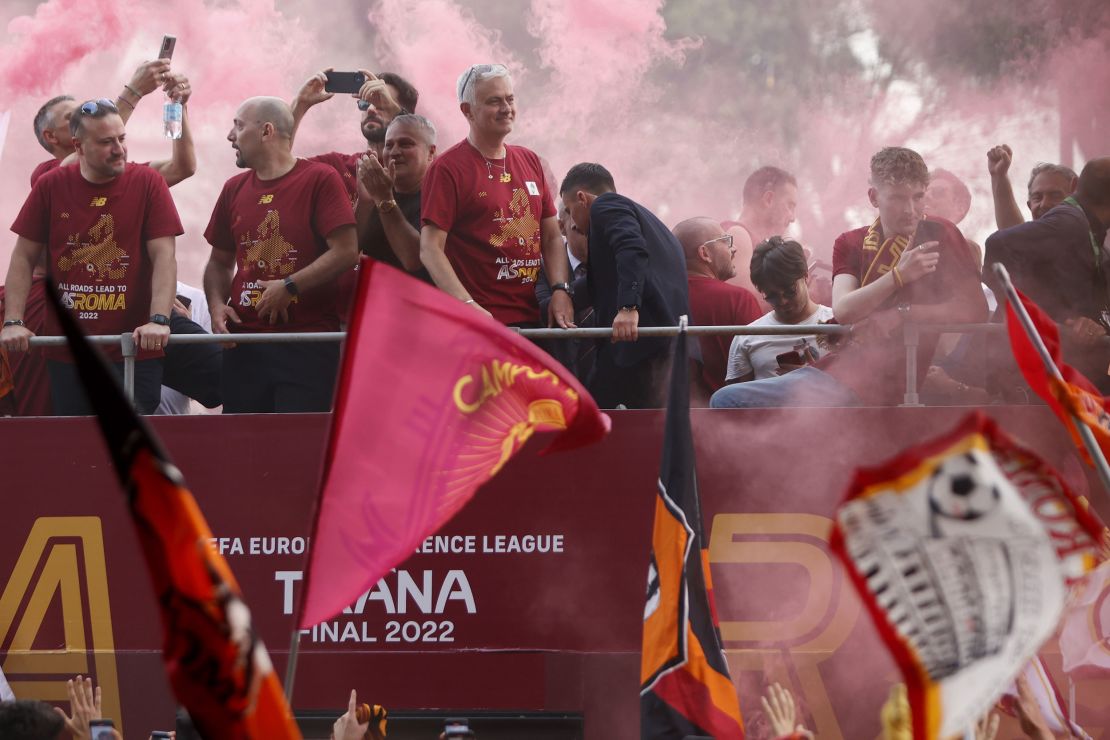 Though his tetchiness with officials, opposition managers or reporters still reemerges at times – would he truly be the 'Special One' without it? – there is the sense that Mourinho is totally relishing his time in the Eternal City.
Fans regularly sing songs of praise from the stands, sometimes even during training sessions, as they did when tens of thousands lined the streets around the Colosseum to celebrate last season's Conference League title, Roma's first European triumph for 60 years.
What Mourinho has achieved in Rome truly matters to the city's inhabitants. Murals have popped up all over town, including one depicting Mourinho as Rome's emperor holding the Conference League trophy aloft.
Now, however, the fear is that he will leave. The team has seen little investment this season and there is no guarantee next season will be any different, even if Roma does win on Wednesday and qualifies for the Champions League.
Earlier in the campaign, Mourinho likened reaching the Champions League with Roma after five seasons away to "Jesus Christ coming to Rome and taking a stroll around the Vatican."
Rome will be hoping Mourinho can indeed perform one more miracle before his possible ascension to bigger and better things.
Should he lead Roma to victory on Wednesday, he will become the first manager to win the Europa League with three different teams.
"I really don't care," Mourinho said of that record. "We work for [the fans]. In this moment of my career, I think of the happiness that we can give to these people.
"To be in this final is something that nobody would have expected at the beginning of the season when you see the incredible, incredible quality of the teams in the Europa League.
"Barcelona and Arsenal were in this competition and they were kicked out very, very early. For Roma to be in this final, it means a lot. So let's try to give [the fans] the ultimate happiness."