Golden State Warriors general manager Bob Myers will step down after playing a key role in constructing one of NBA's most successful teams, the team announced on Tuesday.
During his time with Golden State, the Warriors won four NBA titles and made the Finals six times – including five straight – as he helped transform the team into a perennial contender and one of the league's most exciting teams.
Myers' contract expires near the end of June and he has reportedly declined a new deal.
At a press conference on Tuesday, the 48-year-old said it was "just time" to move on but that it was a "tough" moment.
"I've only known how to do things one way my whole life," Myers explained. "It doesn't feel right to do something when I can't give it everything. And that's what it takes to do what we've done over the last, for me, 12 years."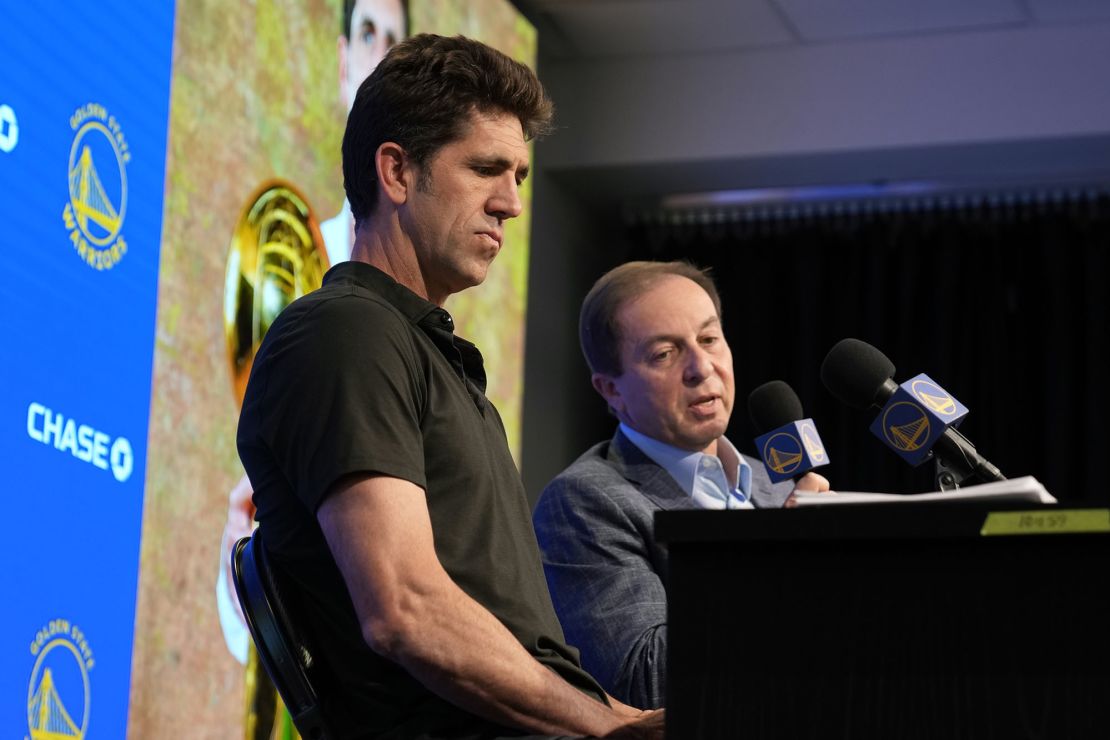 Having been hired in 2011 as assistant general manager before being promoted to general manager a year later, Myers' arrival ushered in a period of unrivaled success for the Warriors.
He drafted Draymond Green in 2012, who would go onto become a key cornerstone for the franchise, and hired head coach Steve Kerr in 2014.
Paired with Steph Curry and Klay Thompson who were already with Golden State, the team became one of the NBA's most successful teams with its unique style ripping through the league.
The Warriors won the title in 2015, ending a 40-season drought between NBA titles, before setting the single-season mark for regular season wins (73) the next year.
The team went onto to win three more rings, in a large part down to the savvy moves Myers was able to make to keep the core together while also beefing up the facilitating players.
He was able to retain Curry, Thompson, Green and Kerr, while also bringing in key contributors throughout the years through the draft – Kevon Looney and Jordan Pool – trades (Andre Iguodala and Andrew Wiggins) and free agency (Kevin Durant and DeMarcus Cousins).
Myers was twice named the NBA's Executive of the Year for his work in constructing a title-winning team.
Warriors owner Joe Lacob said the team hasn't identified a replacement for Myers yet.
"I will say that we do have a very strong organization, and there's a good possibility it could be an internal candidate," Lacob told reporters. "But haven't made a decision, so can't really give you an answer. We are going to work on that."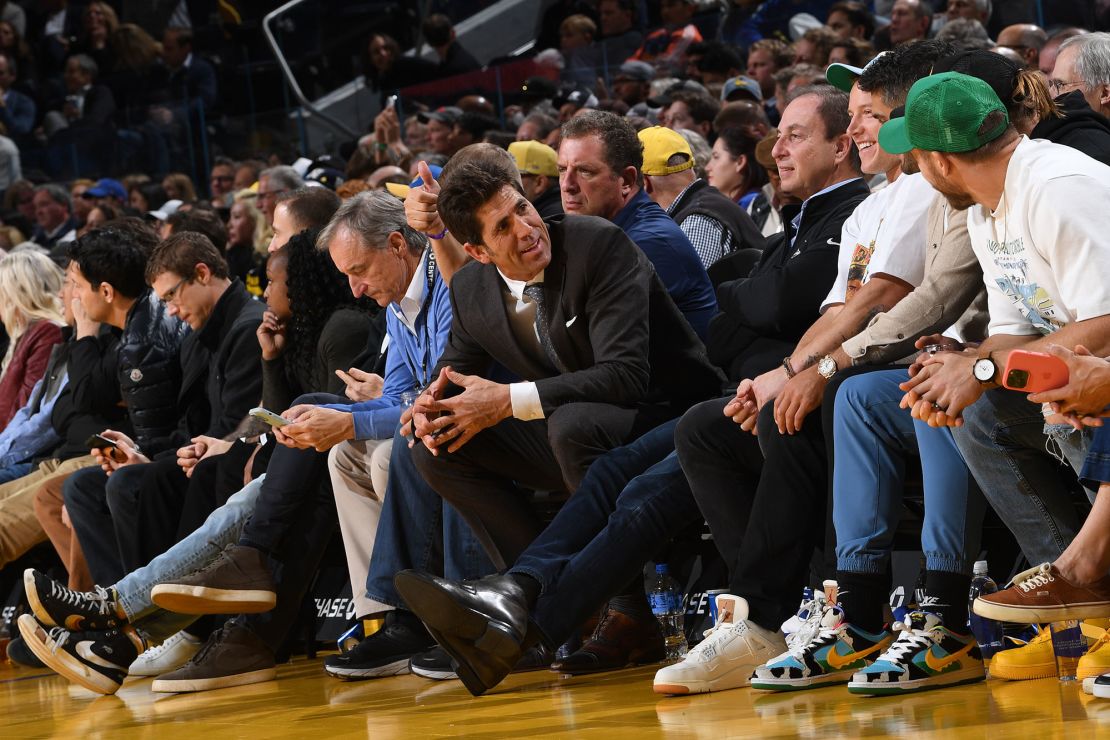 Curry, who won the NBA's Most Valuable Player award twice while Myers was with the team, posted a heartfelt tribute on his Instagram, including a series of photos with Myers as well as the caption: "Before the trophies and the memories over this run, I remember I told you: 'You better get this right!' And you did.
"The (general manager) role was great and you did your thing, but forever grateful for you as a friend forever. Changed each other's lives! Enjoy the next chapter my guy. Thank you Bob!"
Iguodala, the NBA Finals MVP, also paid tribute to Myers on Twitter, writing: "To more life Robert, appreciate you!"