A Florida woman has been arrested and charged after her car caught fire with her unattended children inside while she shoplifted inside a mall in Oviedo, police said.
The woman, identified as Alicia Moore, 24, parked in a Dillard's parking lot around noon May 26, leaving two children in the car, according to the arrest report issued by the Oviedo Police Department.
Moore went inside the store where loss prevention personnel watched her and an unknown man shoplift items for about an hour, according to the report. Moore was leaving the store when she saw her car engulfed in flames, dropped the stolen merchandise and ran out of the store, police said.
Shoppers witnessed the fire and helped rescue the children from the flames, the report said. The two children were transported to Arnold Palmer Children's Hospital and one child suffered first-degree burns "to her face and ears," according to the report.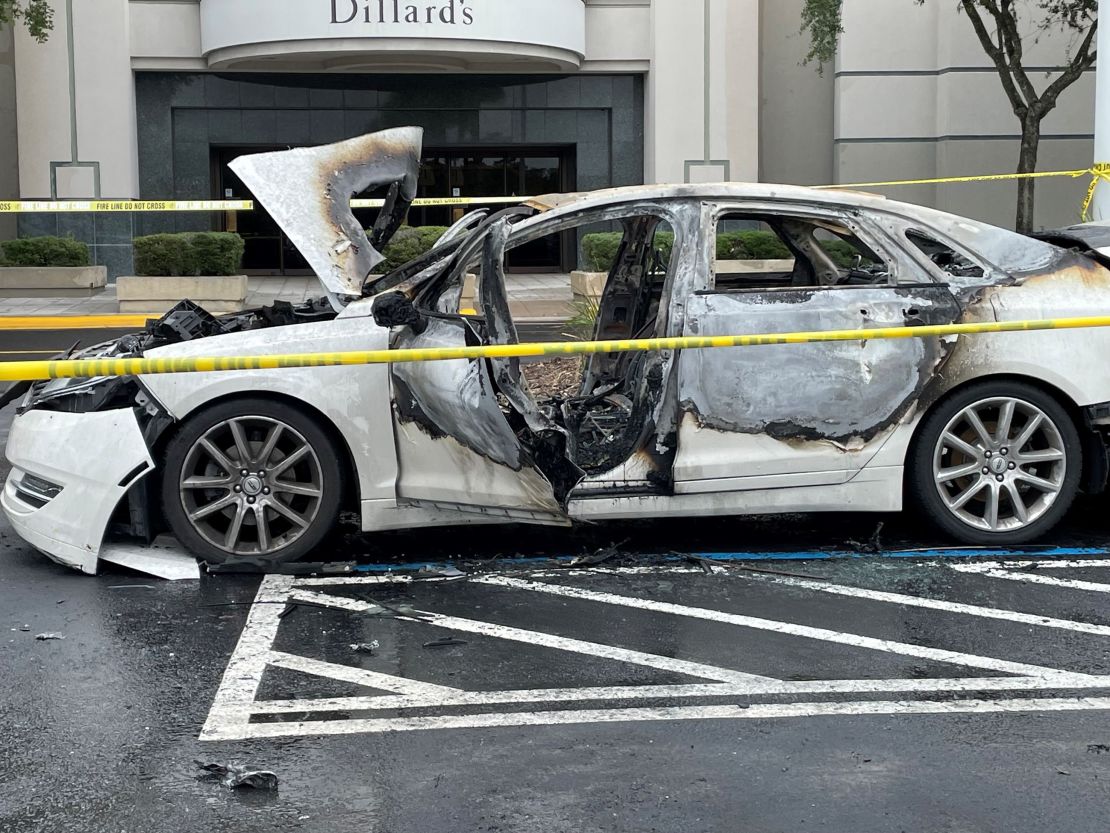 Moore was interviewed and requested an attorney. She was arrested by the neighboring Orlando Police Department "for outstanding warrants in other counties," unrelated to the incident, the report said. While in custody at the Orange County Jail, Moore was charged with aggravated child neglect and arson, according to the report.
"It is undetermined what ignited the fire, however, if Moore was not being neglectful, it is unlikely [the child] would have been injured," police said.
Moore also faced four additional charges of petty theft, battery, and assault from previous incidents and is being held on a $48,000 bond, according to jail records.
Moore was arraigned Friday and pleaded not guilty to both charges related to the incident with her children, Seminole County court records show.
CNN has reached out to Moore's public defender for comment.