At least 16 people have died and hundreds arrested since violent protests broke out on Thursday in Senegal, following the sentencing of popular opposition leader Ousmane Sonko, according to the country's public broadcaster RTS.
Many protesters also sustained injuries amid clashes for a third day with security forces, following Sonko's sentencing.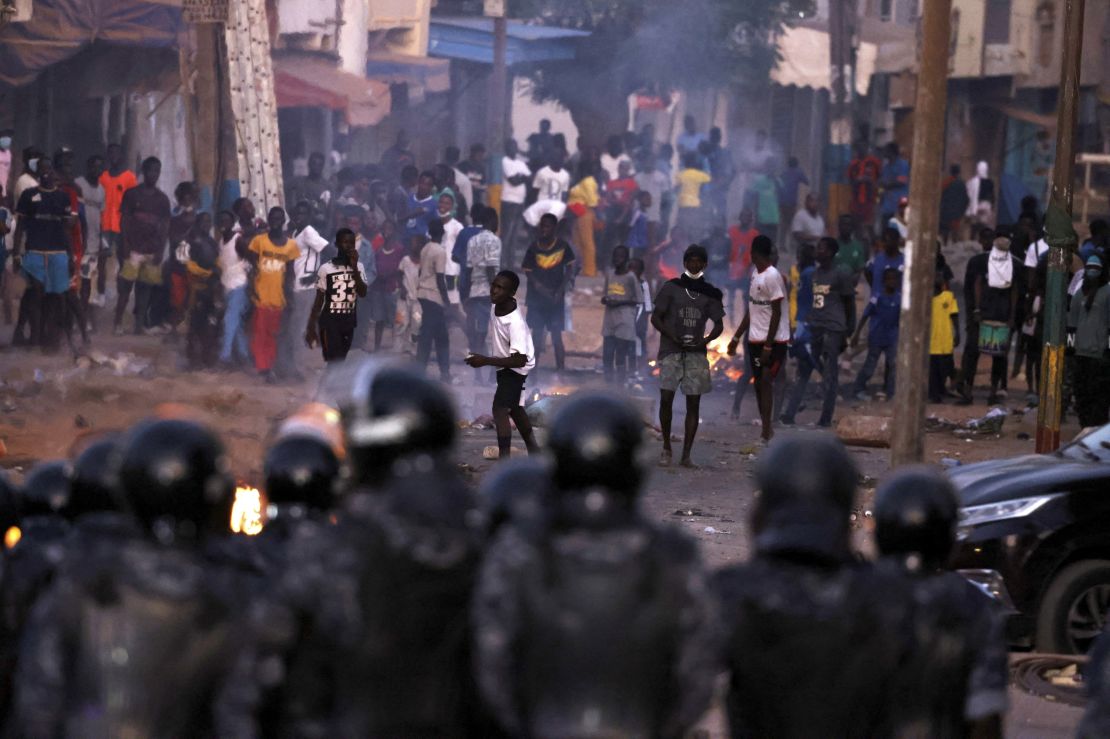 Sonko, who enjoys widespread support among Senegalese youth, was cleared of a rape charge but found guilty on Thursday of corrupting young people, which according to the country's penal code is "immoral behaviour" towards a person younger than 21.
His supporters say the verdict was politically motivated as Sonko is challenging President Macky Sall's government in upcoming elections next year.
Sonko, 48, was absent during the ruling and remained at his home but could be arrested at any time following the verdict, the justice ministry said.
If his sentencing is upheld, it could jeopardize his chances of running in next year's presidential race.
Sonko, a former tax inspector who came third with 15% of the vote in the 2019 presidential election, can appeal the ruling within 15 days if he turns himself in.
Arrests
More than 500 people have been arrested, Senegalese Director of Public Security, Ibrahima Diop, in said a televised address late Sunday.
Some of them included minors and foreigners, he said.
"The people apprehended during these events are mainly armed and dangerous individuals," Diop said, adding that some of those arrested had knives, firearms and Molotov cocktails in their possession.
Interior Minister Antoine Felix Abdoulaye Diome said in a press conference on Thursday that social media and messaging apps had been restricted to "limit fake news."
However, Netblocks observed Monday that the country was operating a "curfew-style mobile internet shutdown," after restrictions on social media networks and mobile internet services put many users offline the previous day.
Some Senegalese social media users had earlier circumvented the restriction through the use of a virtual private network (VPN), a secure server that allows access to public networks while internet connections remain anonymous and encrypted.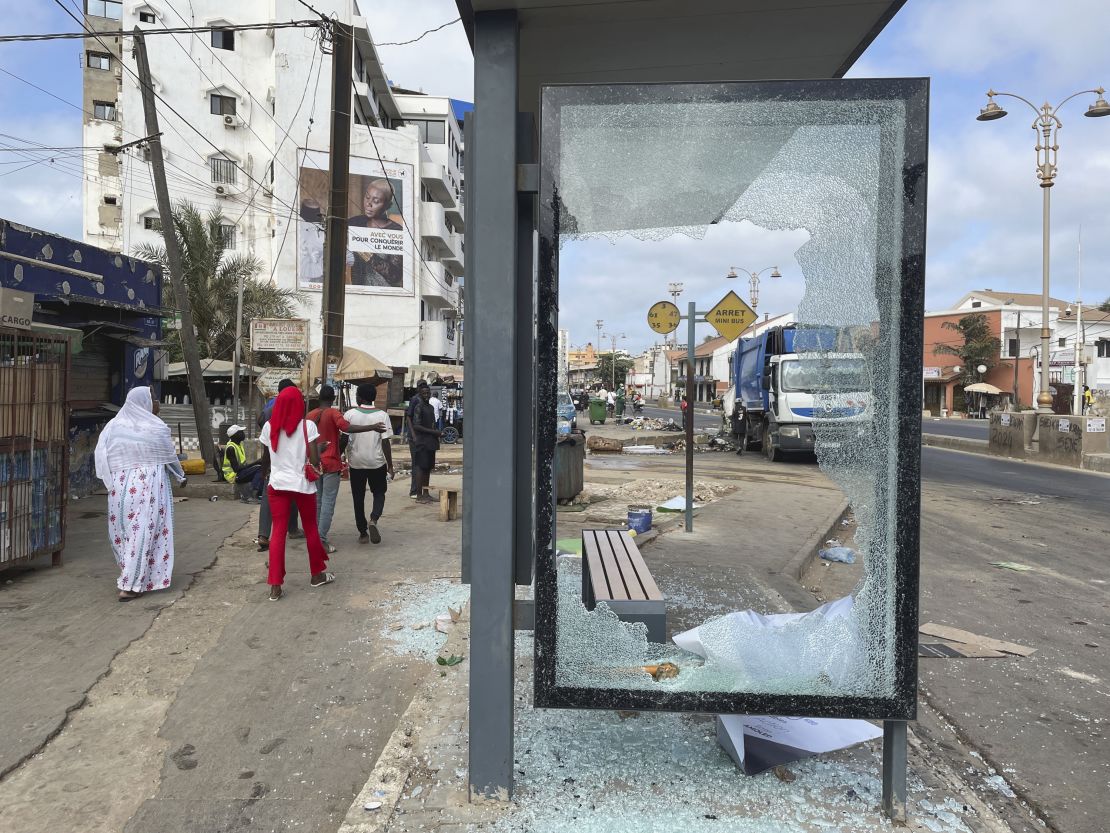 In a statement Sunday, Sonko's political party, Patriots of Senegal (PASTEF), condemned the clampdown on protesters, describing it as a "murderous repression" by Senegalese security forces.
The Senegalese branch of Amnesty International has called on authorities to investigate the deaths of protesters.
"Public force should only be used when necessary and in a proportionate manner," the human rights organization said in a tweet, while also condemning the internet cuts.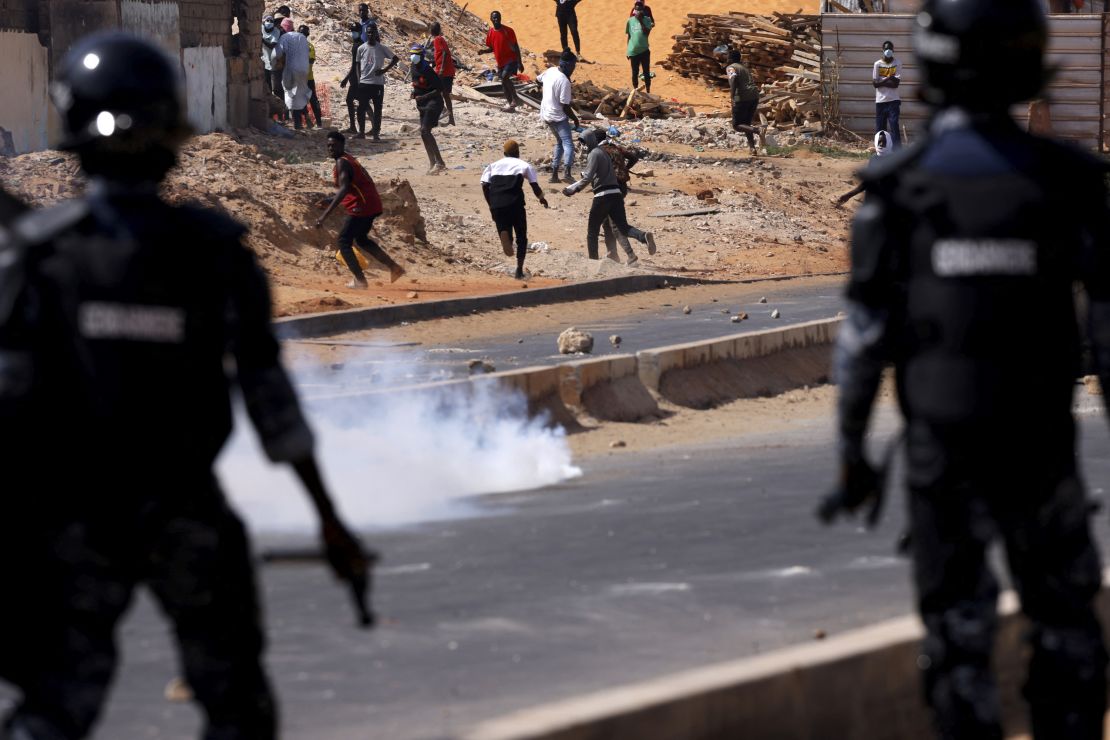 "These restrictions are arbitrary measures contrary to international law and cannot be justified by imperatives of security," it said.