A record breaking number of high school students across China walked into exam halls on Wednesday to take a test that could decide their future – even as that prospect looks increasingly dire under the shadow of widespread youth joblessness.
A high score in the two-day "gaokao" college entrance exam is the only way to get into the country's top universities, and most Chinese students get just one shot at the grueling test, unlike US students who can take the SAT several times.
A crowded field of nearly 13 million registered gaokao candidates, and the specter of soaring youth unemployment, has piled on the pressure to perform.
Photos this week showed many students visiting temples to light incense and pray for good results, with some teachers distributing zongzi, or rice dumplings, for luck. Chinese social media was awash with good luck messages and encouragement.
Authorities have taken it a step further, imposing various measures to keep noise down and minimize disruption to test-takers – including prohibiting cars from honking near some exam sites, and suspending operations at nearby restaurants, state media reported.
They have also ramped up anti-cheating security, with some cities installing facial recognition technology to detect "surrogate test takers" hired to take the exam for someone else, and reducing signal transmission power near exam sites to block electronic cheating methods, according to the state-run Global Times.
The spike in candidates – up 980,000 this year to 12.91 million – has prompted concern from students already facing an uncertain economy and dwindling opportunities, with some arguing the high competition will gradually decrease the value of a college degree.
Many on social media pointed out that the number of gaokao candidates far outstrips the country's falling birth rate – just 9.56 million babies were born in 2022, the lowest rate on record, despite the government's best efforts to encourage disillusioned young couples to have more children.
But the effects of the shrinking population will take years to manifest in China's educational system and job market. Some online users lamented that the number of test-takers, and rival job seekers after graduation, will likely keep increasing in the near future.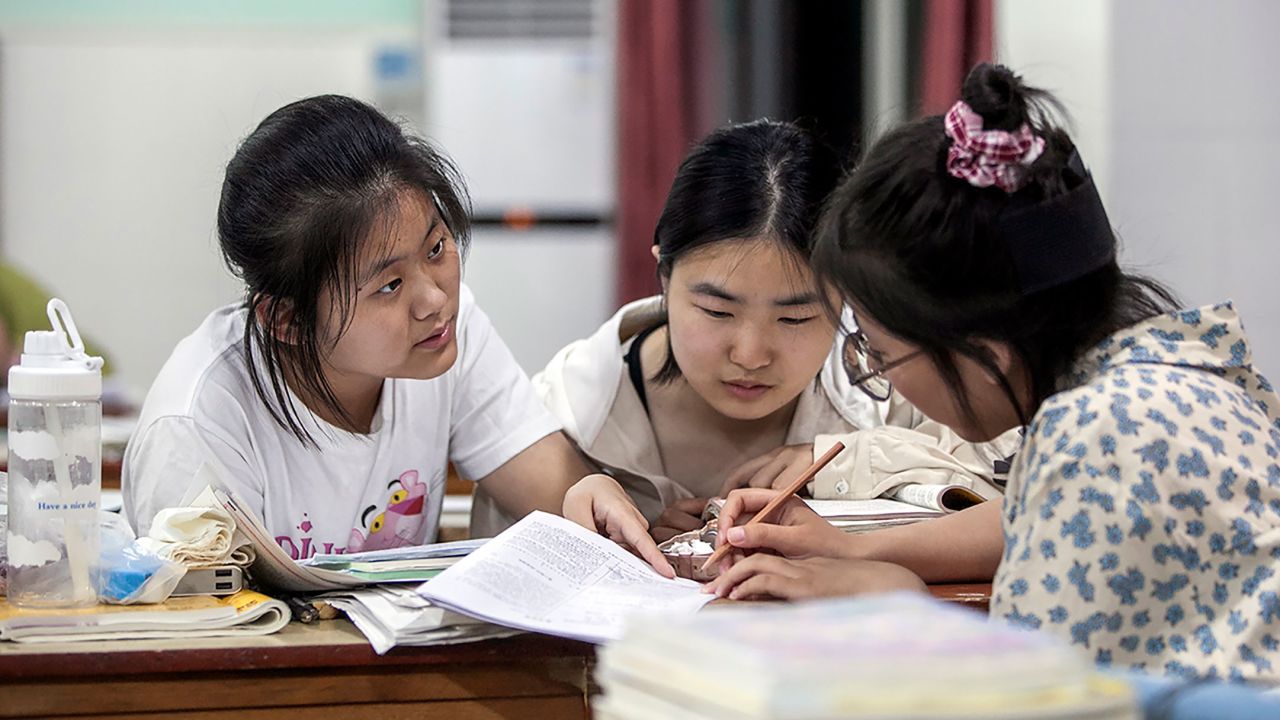 A user on Douyin, China's version of TikTok, recalled taking the gaokao in 2000 when there were only about 3.75 million other test takers. "When it comes to my children's generation, there are 12.91 million (candidates), almost four times as many. It's really hard," they wrote.
China's youth are the most educated in decades, with record numbers of graduates from colleges and vocational schools. But they also face a growing mismatch between their expectations and opportunities, with urban unemployment surging after three years of pandemic restrictions hit small businesses hard.
A regulatory crackdown on internet, real estate and education companies have also hurt the private sector, which provides more than 80% of jobs in China.
The urban unemployment rate for 16- to 24-year-olds hit a record high of 20.4% in April, according to data released by the National Bureau of Statistics. And the rate could increase further, as a record 11.6 million college students are set to graduate this year.
"The structural problems in employment are prominent," said Fu Linghui, a spokesperson for the NBS, said in a news conference in April.
Some provincial governments have encouraged unemployed young people to find work in the countryside instead, echoing Chinese leader Xi Jinping's call last December for urban youth to help "revitalize the rural economy."
But this message has largely been met with frustration by young graduates, some of whom joke that they have been trapped by their education and are stuck whether to pursue a white-collar career and risk unemployment or "take off their scholar's gown" and work a blue-collar job they had hoped to avoid through a college degree.
CNN's Laura He contributed reporting.