Ukrainian forces have suffered losses in heavy equipment and soldiers as they met greater than expected resistance from Russian forces in their first attempt to breach Russian lines in the east of the country in recent days, two senior US officials tell CNN.
One US official described the losses – which include US supplied MRAP armored personnel vehicles as "significant."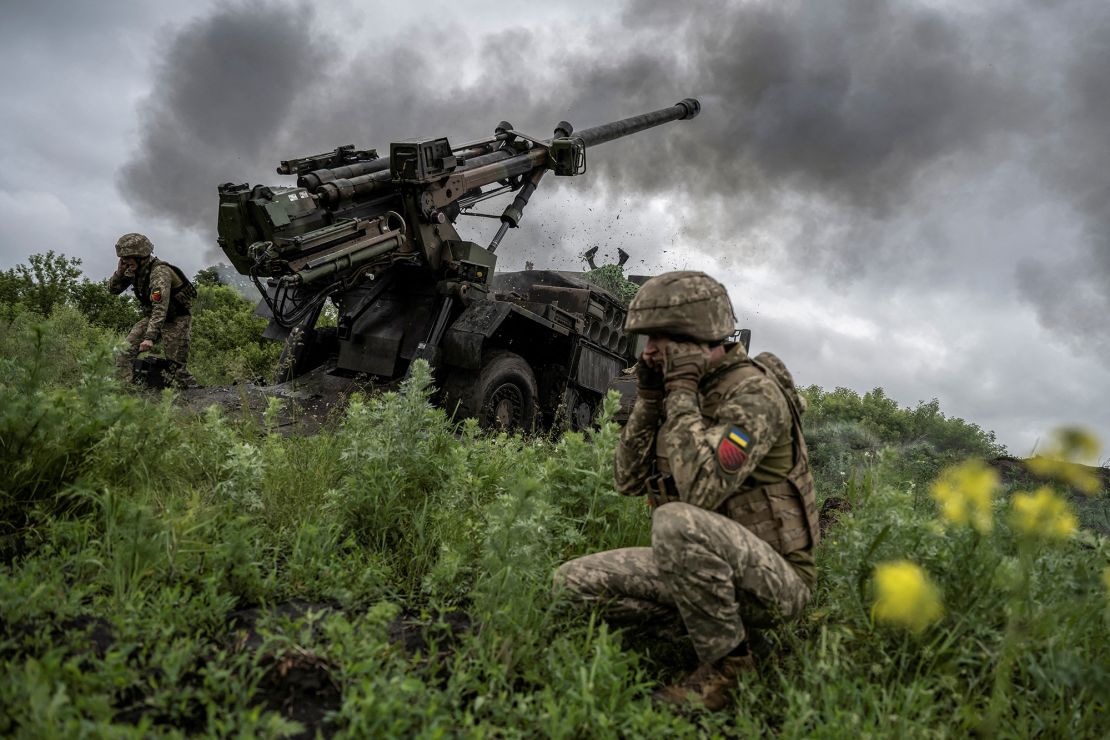 Ukrainian forces managed to overrun some Russian forces in the east around Bakhmut. However, Russian forces, armed with anti-tank missiles, grenades and mortars, have put up "stiff resistance," with their forces dug into defensive lines that are several layers deep in some areas and marked by minefields that have taken a heavy toll on Ukrainian armored vehicles.
US and Western officials have been bracing for the counteroffensive for months, moving to shore up Ukraine's defenses ahead of its start. This week, Ukraine's Deputy Defense Minister Hanna Maliar said an offensive was "taking place in several directions."
"It is not only about Bakhmut. The offensive is taking place in several directions," Maliar said. "We are happy about every meter. Today is a successful day for our forces."
Both US officials say the losses are not expected to impact the larger planned Ukrainian counteroffensive. US and western officials long expected the counteroffensive to take time and put Ukrainian personnel and equipment, including Western-supplied systems, at high risk.
Russian Ministry of Defense claimed Wednesday that the Ukrainian offensive close to Bakhmut was "thwarted".
"The Armed Forces of Ukraine, having failed to achieve the offensive objectives and suffered significant losses in South Donetsk direction, made the attempts to break the defence of Russian troops in Donetsk direction close to Artyomovsk (Russian for Bakhmut)," a spokesperson for the Russian Ministry of Defense said.
"The attack of the enemy armored group using Western-manufactured hardware was thwarted. The enemy was destroyed."
Moscow often inflates claims regarding Ukrainian losses on the battlefield. But Ukrainian President Volodymyr Zelensky recently acknowledged the counteroffensive would be hard for Ukraine, telling the Wall Street Journal that "a large number of soldiers will die" as Kyiv's ground forces make their advance.
This week, officials told CNN that "shaping" operations, in which Ukraine has been testing Russian positions for vulnerabilities, have been happening for nearly two weeks. A "substantial increase in fighting" early this week signaled to officials that the counteroffensive was likely underway, a senior NATO official said. But the collapse of a major dam in Russian-occupied Ukraine that has flooded areas of the region and killed multiple people could complicate Ukraine's plans.
The Nova Kakhovka dam on the Dnipro River in Kherson is Ukraine's largest reservoir in terms of volume. It's unclear how the dam was impacted to the point of collapsing early this week, but both sides of the conflict have blamed the other.
Ukrainian military intelligence said "Russian terrorists carried out an internal explosion" of the Kakhovka hydro-electric power plant in the early morning hours on Tuesday. Kremlin spokesperson Dmitry Peskov, meanwhile, said the dam's destruction was "planned and carried out by order received from Kyiv" to "deprive Crimea of water."
CNN has not verified either claim.
CNN's Haley Britzky contributed reporting.