Lionel Messi and his Argentina teammates were temporarily "trapped" in their Beijing hotel at the weekend after large numbers of fans gathered outside to see the star, Chinese state media reported, as police warned of scammers attempting to cash in on "Messi mania."
Messi, who led Argentina to World Cup glory last year and is widely regarded as one of soccer's greatest ever players, received a rapturous welcome from fans Saturday after landing at the Beijing airport ahead of a friendly match against Australia in the Chinese capital.
"Messi" soon became the top trending topic on Chinese social media platform Weibo, while video footage showed hundreds of fans swarming the team's hotel entrance in the hope of catching a glimpse of their idol.
Argentina's pre-match training session was delayed for safety reasons Sunday after "outrageously passionate" fans made it impossible for the team to leave their hotel, Global Times reported, citing game organizers. Photos and videos show the team eventually trained on Sunday night.
One fan was so eager to meet Messi that he spent 10,000 yuan ($1,400) on rooms at multiple Beijing luxury hotels in the hope of seeing the star, the state-run outlet said.
Despite costing up to $4,800 yuan ($670), tickets for the match Thursday at the 68,000-capacity Workers' Stadium sold out within 20 minutes, according to Global Times, with resale sites advertising tickets for multiple times their face value.
Beijing police meanwhile have warned fans to beware of scams after an ad went viral on Weibo that falsely claimed to offer dinner with Messi for 300,000 yuan ($42,000) per person.
Beijing's public security bureau debunked the rumor on its official Weibo account, joking, "If you can be scammed of 300,000 yuan, then our police will raise a glass to you."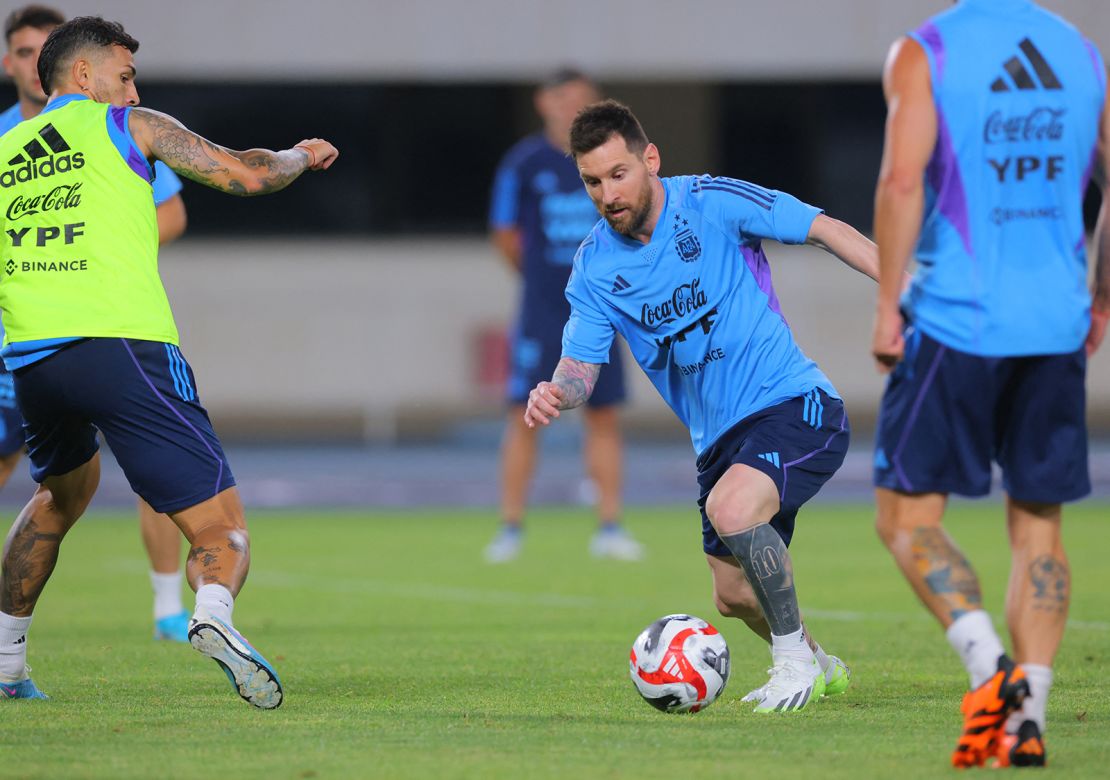 Several unofficial Weibo accounts also claimed to offer VIP stadium passes, front-row seats for the game and autographed Argentina jerseys at inflated prices.
Messi, 35, last visited China in 2017 with his former club Barcelona.
The seven-time Balon d'Or winner announced last Wednesday he would be joining Major League Soccer outfit Inter Miami after his contract with Paris Saint-Germain runs out this summer. The blockbuster news reportedly caused ticket prices to soar nearly 1,000% for some games in the United States.
Argentina will next travel to Jakarta for a friendly against Indonesia on June 19, though it is unclear if Messi will join the squad for that game.