Droughts, storms, wildfires and heat waves: Extreme weather around the world is becoming more intense and more frequent. The toll is huge and mounting, with lives lost, homes destroyed, livelihoods stolen and economies upended.
The extreme events are happening against the backdrop of a very fast-warming climate. The world is already 1.2 degrees Celsius warmer than it was in preindustrial times, and the next five years are predicted to be the hottest on record.
People often want to know if an extreme weather event happened because of climate change, said Friederike Otto, climate scientist and co-lead of the World Weather Attribution initiative.
But it is not a simple question. "You can't answer this with yes or no," she told journalists at a briefing last week. It is because climate change alters the likelihood and intensity of extreme events, she said.
Otto and other scientists are using a scientific technique to transform our understanding of how this dynamic plays out. And, more often than not, they are finding the clear fingerprints of climate change on extreme weather events.
Called "attribution," the method involves analyzing real world observations as well as climate models to establish whether a particular extreme event could have happened in a world without global heating.
While attribution studies are not done for every extreme weather event, they help bring home the realities of the direct and immediate damage the climate crisis is doing to people's lives, which scientists say will only get worse if the world continues to pump out planet-warming pollution.
"We're always going to have extreme weather, but if we keep driving in this direction, we're gonna have a lot of extreme weather," said Ted Scambos, a glaciologist at the University of Colorado-Boulder.
From intense heat and record-breaking drought, to severe storms fueled by hotter air and oceans, here are 10 disasters showing the devastating impacts of the human-caused climate crisis.
The "impossible" events
In some cases, the impacts of climate change are so clear and so overwhelming, scientists conclude extreme weather events would have been all but impossible without global warming. These six events fit the category: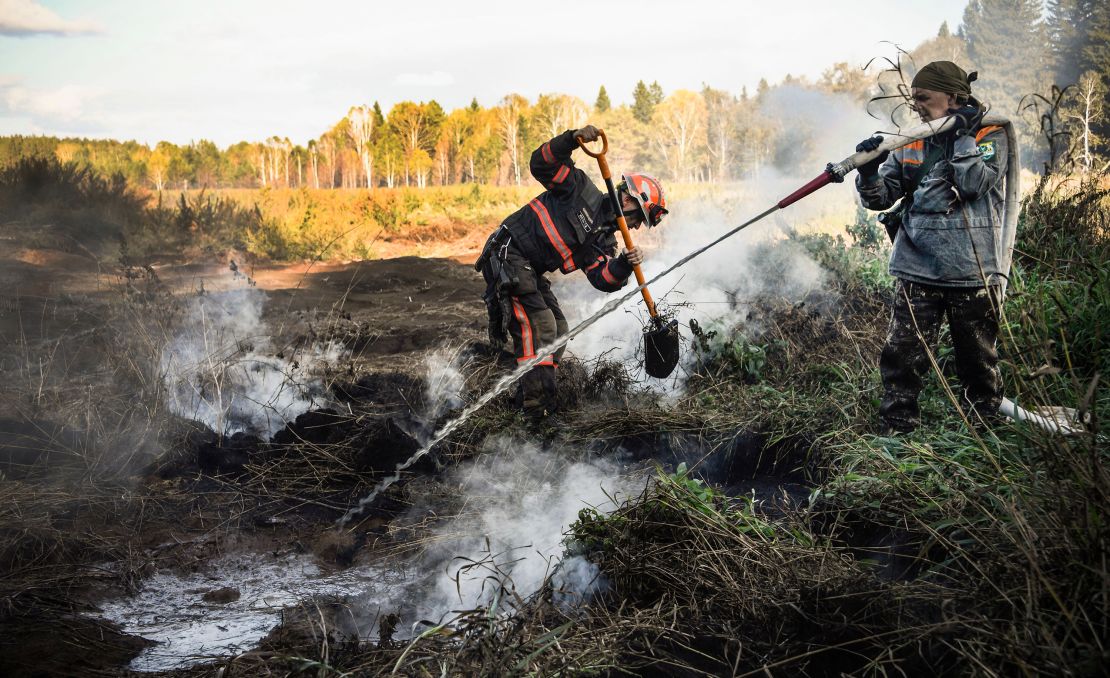 Siberian heat wave, 2020
In 2020, a prolonged, unprecedented heat wave seared one of the coldest places on Earth, triggering widespread wildfires. Temperatures in the small Siberian town of Verkhoyansk hit 104.4 degrees Fahrenheit (38 Celsius), the warmest temperature ever recorded in the Arctic.
The punishing heat, which spanned from January to June and pushed temperatures 5 degrees Celsius above average, would have been "almost impossible" in a climate not warmed by carbon pollution, according to rapid attribution study by the attribution initiative.
The heat wave was made at least 600 times more likely by the climate crisis, the scientists concluded, finding such prolonged Arctic heat would happen less than once every 80,000 years without human-induced climate change.
Andrew Ciavarella, lead author of the research and senior detection and attribution scientist at the UK's Met Office, called the findings "truly staggering."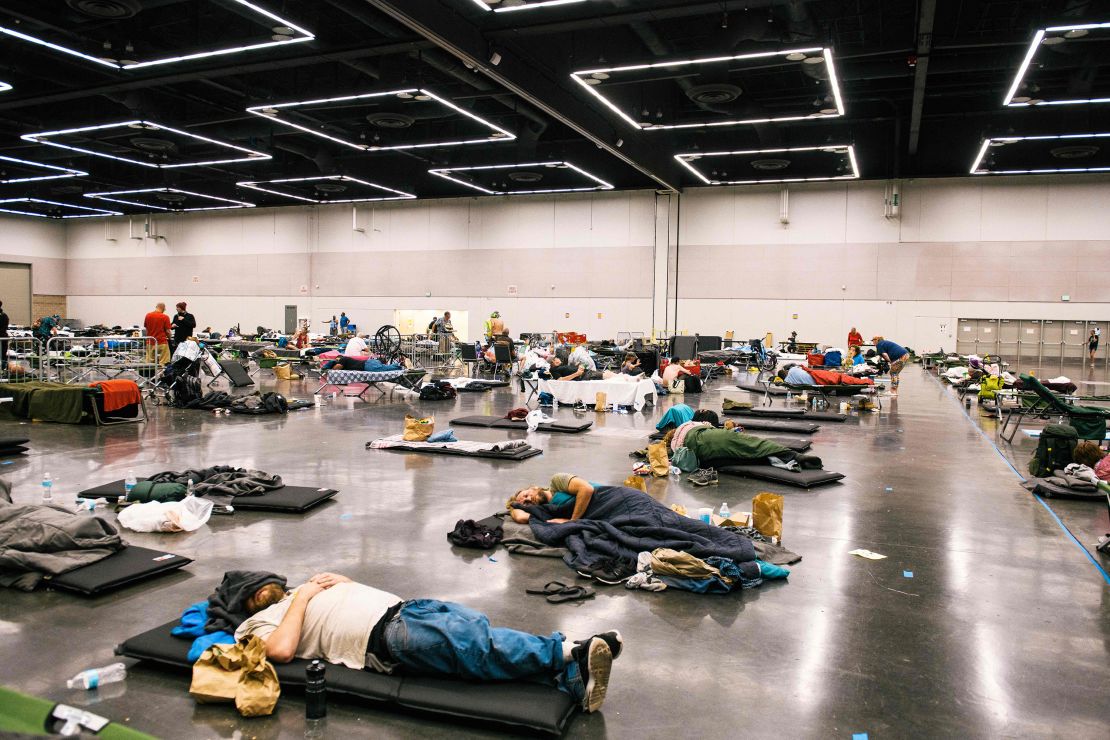 Pacific Northwest heat wave, 2021
The end of June 2021 was unforgettable for parts of the Pacific Northwest. A historic heat wave killed hundreds, triggered devastating fires and worsened an already unrelenting drought in parts of the region.
Oregon, Washington, and western provinces of Canada including British Columbia, saw record-shattering temperatures, which reached as high as 121.3 degrees Fahrenheit (49.6 Celsius) in the Canadian village of Lytton, which subsequently was burned down by a wildfire.
According to an analysis by more than two dozen scientists at the attribution initiative, the June heat wave "would have been virtually impossible" without the influence of human-caused climate change.
"Our results provide a strong warning: Our rapidly warming climate is bringing us into uncharted territory that has significant consequences for health, well-being, and livelihoods," the authors wrote.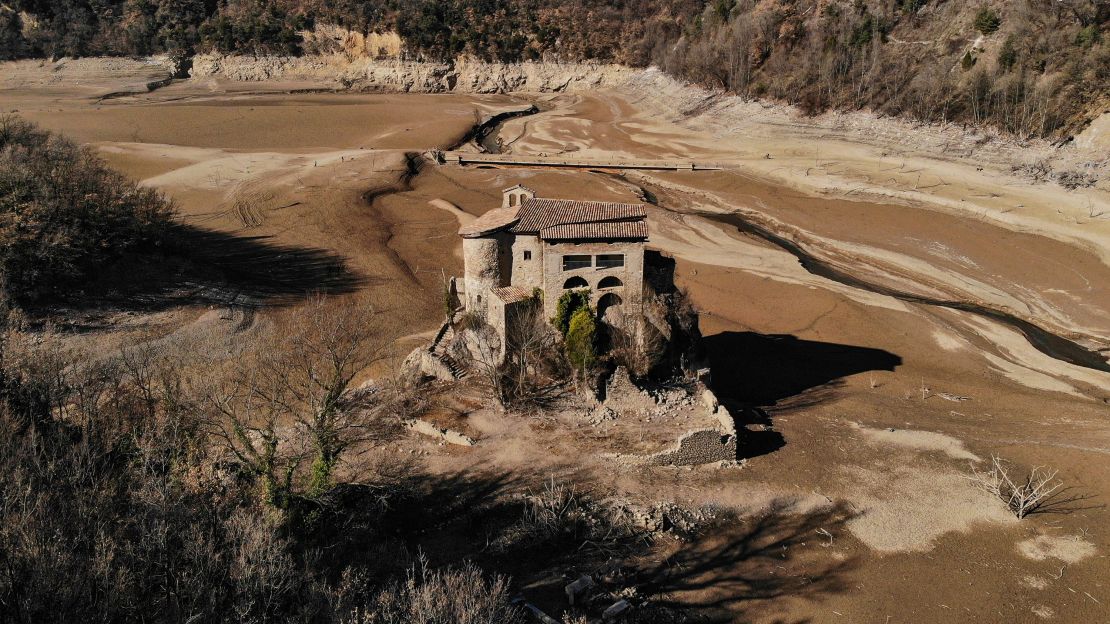 Northern Hemisphere drought, 2022
From North America to Europe to China, vast swaths of the Northern Hemisphere experienced extreme drought in the summer of 2022, straining water resources, ruining crops, and priming the landscape for perilous wildfires.
Attribution initiative scientists concluded climate change made these drought conditions at least 20 times more likely. The soaring temperatures would have been "virtually impossible" without climate change, the analysis also found.
The Western US saw shrunken water levels, worsening drought, and fallowed farmland. And China and Europe saw thousands of heat-related deaths. The heat and drought in Europe claimed least at 15,000 people, according to the World Health Organization.
"The 2022 Northern Hemisphere summer is a good example of how extreme events caused by climate change can also unfold over large regions in longer periods of time," Otto said.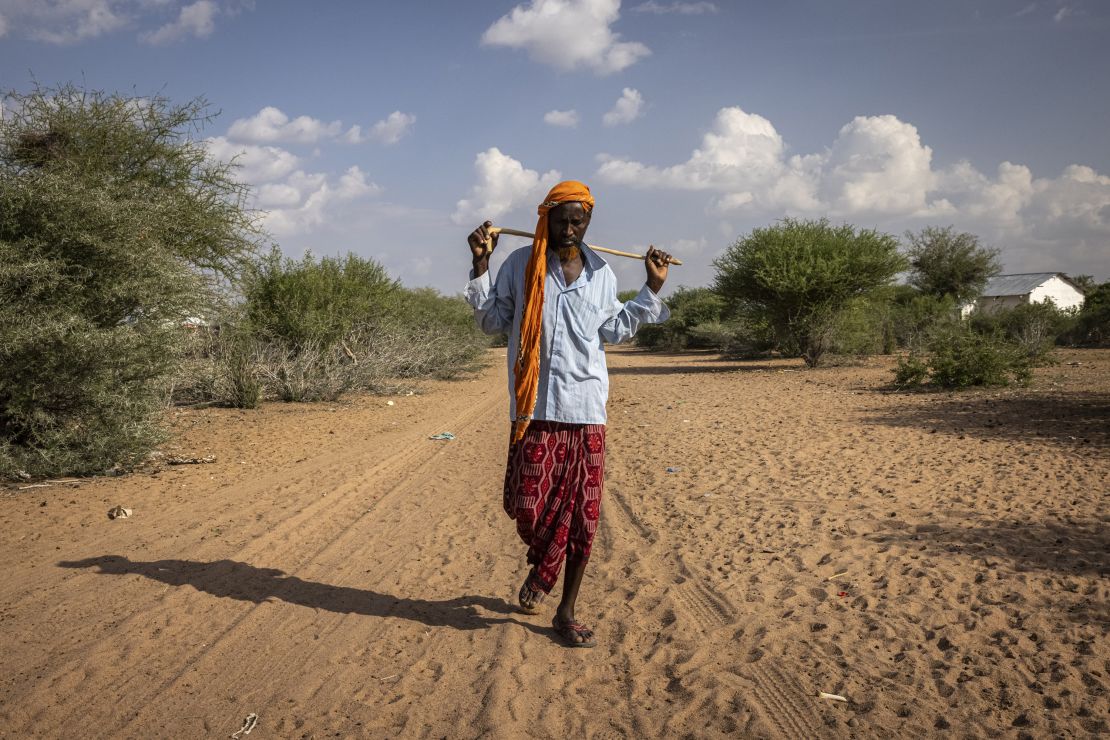 Horn of Africa drought, 2020-2023
A three-year drought in the Horn of Africa, one of the world's most impoverished regions, has caused crops to wither, water to disappear, and livestock to starve in large parts of Kenya, Somalia and Ethiopia.
The drought, which is the worst in 40 years, has had a catastrophic human impact, killing tens of thousands of people and leaving more than 20 million facing acute food insecurity.
It would not have happened without climate change, which made it at least 100 times more likely, according to a rapid attribution analysis.
"Almost half of the country's population is affected, over 3 million people are displaced," Mamunur Rahman Malik, the Somalia representative for the World Health Organization, told CNN in April. "The country continues to pay the price of global warming and climate change," he added.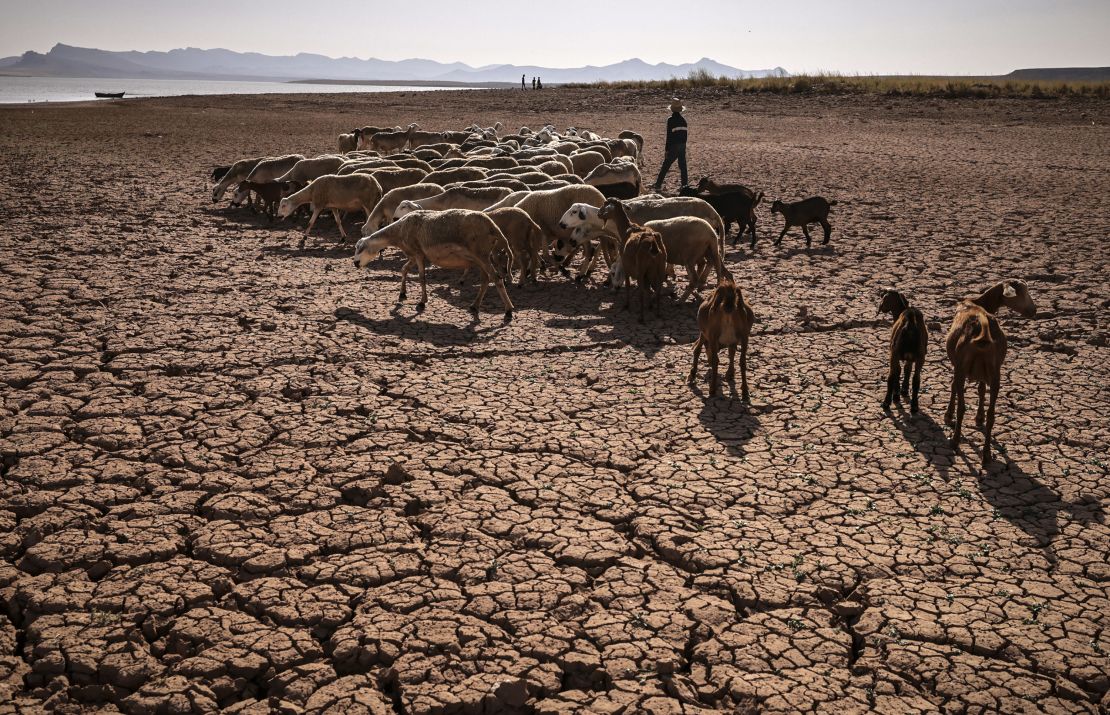 Mediterranean heat, 2023
In April, a blistering heat wave with temperatures far more typical of late summer swept Spain, Portugal, Morocco and Algeria, exacerbating a severe drought that had already left crops dry and drained critical water resources.
Human-caused global heating made the western Mediterranean heat wave at least 100 times more likely. Scientists said the heat, which exceeded 105.8 degrees Fahrenheit (40.6 Celsius) in parts of Morocco, would have been "almost impossible without climate change."
Before the Earth warmed, such an intense event would be expected only once in 40,000 years, the scientists found.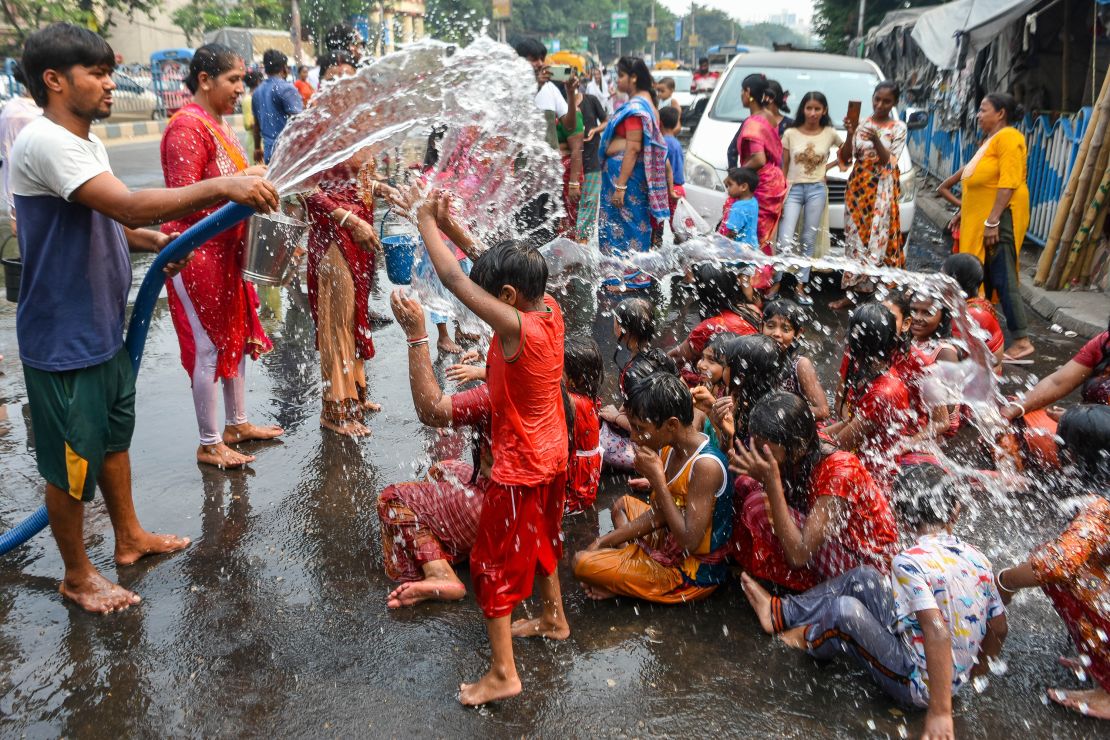 Extreme heat in South Asia, 2023
Large parts of South Asia faced a brutal heat wave in April. Countries including Vietnam, Myanmar, Laos, India and Bangladesh all saw new all-time temperature records.
In Thailand, temperatures topped 113 degrees Fahrenheit (45 Celsius) for the first time ever, but humidity meant temperatures felt much higher.
In Thailand and Laos, the humid heat wave would have been "virtually impossible" without the climate crisis, according to attribution initiative scientists. While the heat in India and Bangladesh was made at least 30 times more likely by human-caused climate change, the same analysis found.
… and the ones made much more likely or more severe by climate change
For other extreme weather events, the effect of the human-caused climate crisis is to make them more likely or more severe:
Australia Black Summer fires, 2019-2020
Australia experienced months of blood-red skies and thick gray smoke in the summer of 2019 to 2020, as devastating wildfires swept many parts of the country. Stark images emerged of firefighters rescuing koalas and people pouring water on the burned hands of kangaroos.
The fires, which tore through around 50 million acres, were linked to more than 400 deaths, with thousands admitted to the hospital due to wildfire smoke-related conditions. Nearly three billion animals were either killed or displaced by the bush fires.
Human-caused climate change made the conditions leading to the severe fires at least 30% more likely, a World Weather Attribution analysis found.
Western US drought, 2020-2023
The Western United States has faced its worst drought in centuries over the past few years, fueling devastating wildfires and triggering water shortages.
In California, the summer of 2021 saw the most extreme drought on record for the state. A hydroelectric power plant at Lake Oroville, the state's second-largest reservoir, was forced to shut down due to low water levels for the first time since it opened in 1967.
Meanwhile, two of the country's largest reservoirs, Lake Mead and Lake Powell, dropped so low, government officials imposed unprecedented water cuts for the states of Nevada and Arizona, as well as in Mexico.
A study from the journal Nature Climate Change found the period from 2000 to 2021 was the driest the West has ever been in 1,200 years, noting human-caused climate change made the megadrought 72% worse.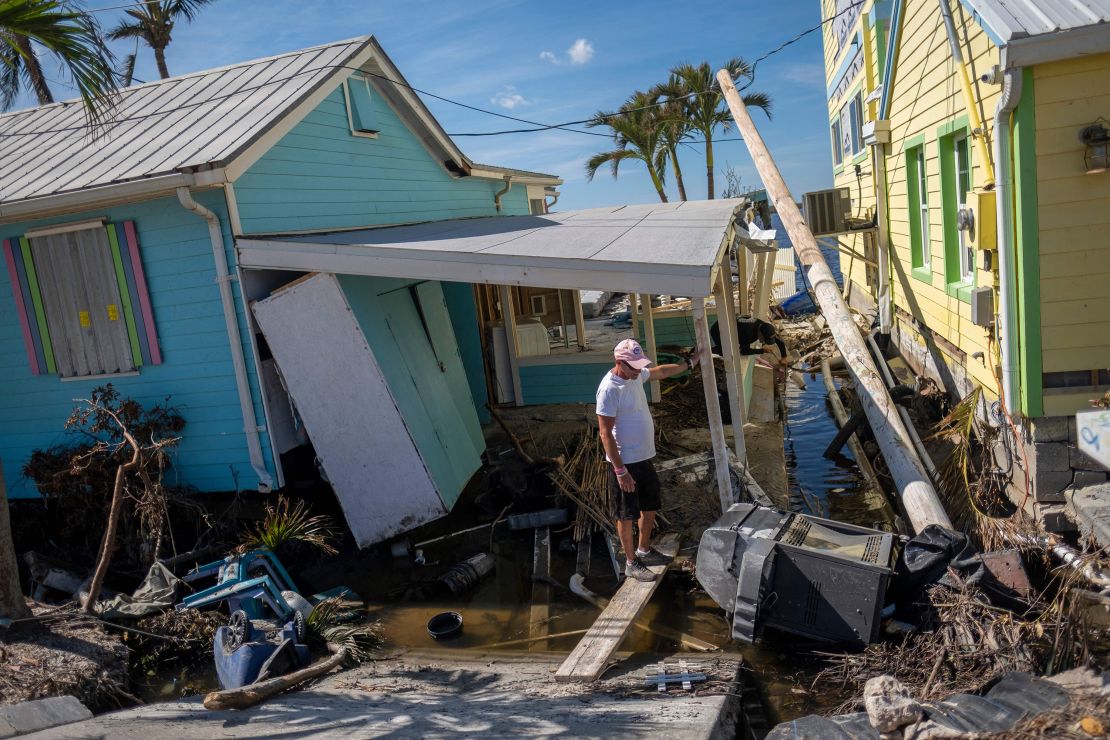 Hurricane Ian, 2022
When Hurricane Ian swept across the Caribbean and into Florida in 2022, it left a trail of destruction in its wake, killing more than 100 people and caused roughly $65 billion of damage.
Extreme rainfall caused huge amounts of damage and scientists say it was made more intense by global heating.
The hurricane was at least 10% wetter because of climate change, according to an analysis by scientists at Stony Brook University and the Lawrence Berkeley National Laboratory.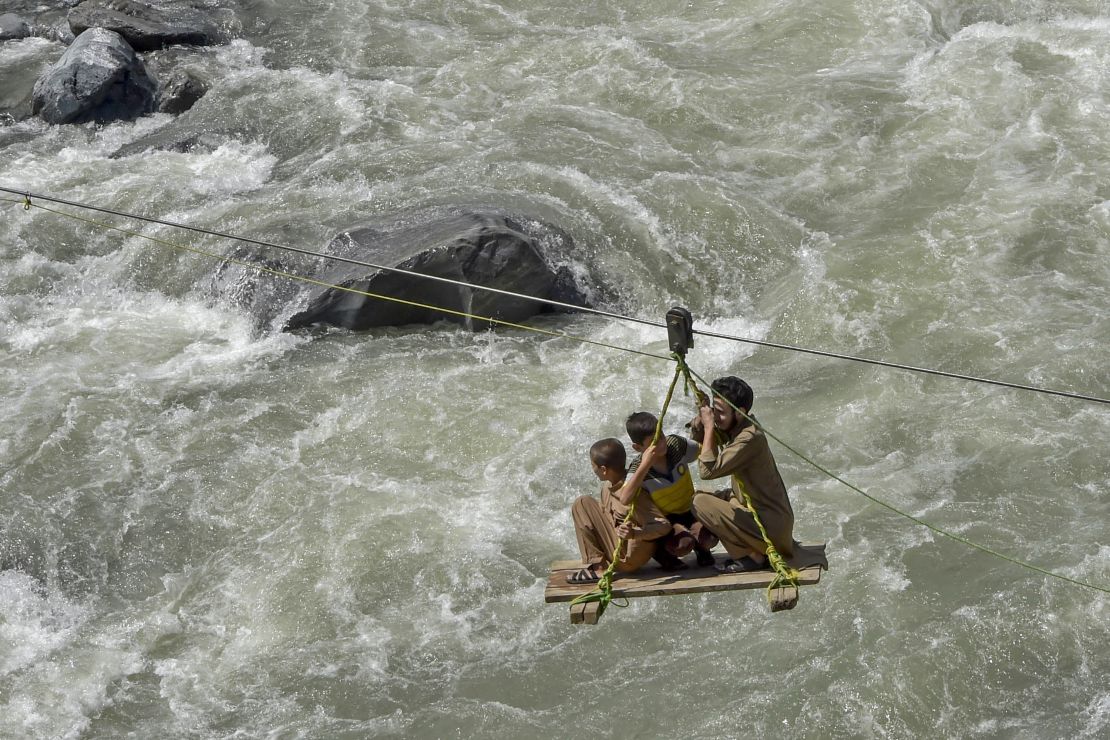 Pakistan floods, 2022
Major flooding caused by record monsoon rains claimed the lives of nearly 1,500 people during the summer of 2022, with millions more affected by clean water and food shortages.
The floods left a third of Pakistan underwater. The country received more than three times its usual rainfall in August, making it the wettest August since 1961. UN Secretary-General António Guterres said the Pakistani people were facing "a monsoon on steroids."
Climate change made the rainfall in the hard-hit provinces of Sindh and Balochistan 50% more intense than it would have been had the climate not warmed by 1.2 degrees Celsius, an attribution initiative study found.