Editor's Note: Michael Bociurkiw (@WorldAffairsPro) is a global affairs analyst currently based in Odesa. He is a senior fellow at the Atlantic Council and a former spokesperson for the Organization for Security and Cooperation in Europe. He is a regular contributor to CNN Opinion. The opinions expressed in this commentary are his own. View more opinion at CNN.
Secretary of State Antony Blinken is in Beijing after a canceled visit in February due to the deployment of an alleged Chinese spy balloon over the United States. The world is carefully watching for any signs of warming in the increasingly frosty bilateral relationship.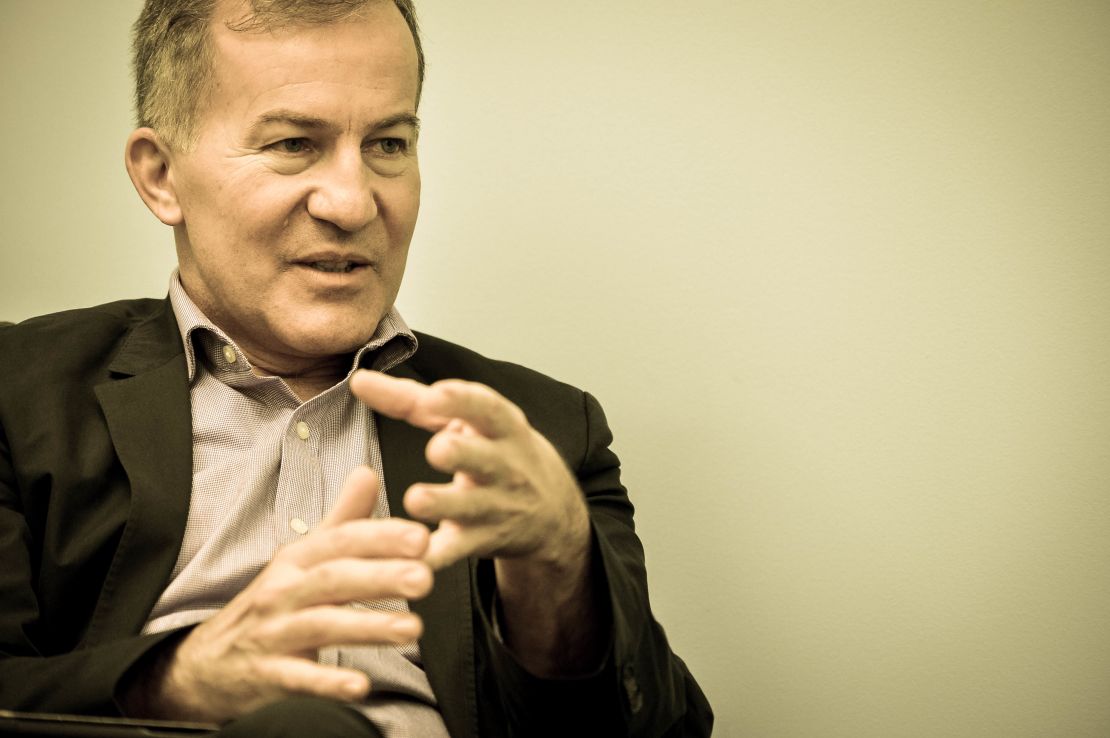 US officials have kept expectations for the Blinken trip to China decidedly low, emphasizing that a key aim is to "reduce the risk of miscalculation so that we do not veer into potential conflict."
That should come as welcome news here on the European continent, where the sentiment among many government officials appears to be for a warming of relations with China — lest progress on key issues such as climate change and the war in Ukraine get set back without buy-in from Beijing.
Other key discussion points for Blinken's visit, according to US officials, are Russia's full-scale invasion of Ukraine (which Beijing has refused to condemn), the re-establishment of communication channels and the prevention of any miscalculation.
The possibility of miscalculation has increased in recent months as China has triggered some close encounters with US ships on the high seas.
NATO allies are right to harbor concerns that they, too, could be ensnared in the increasing hostilities and deteriorating relations between Washington and Beijing, especially over Taiwan — as Canada has recently.
"Contact between high-level American and Chinese officials is paramount both for possible (though improbable) real negotiations, and for public consumption in both countries," former CIA operations officer Laura Ballman told me.
"Contact is the best way to tamp down the war-drum, which is beating fairly steadily in Washington right now," she added.
As Blinken tries to smooth over Washington's relationship with Beijing, I see a China which will deploy its trademark pragmatism and prioritize its relationship with the European trading bloc — which is becoming increasingly important to its own economic health. (In 2020, China overtook the US as Europe's biggest trading partner for goods.)
Recently, in what appears to be partially an effort to reduce tensions in Europe, Beijing sent a senior diplomat, Li Hui, to the continent for what it says was an effort to help broker peace between Russia and Ukraine.
China's foreign ministry was also quick to suspend, at least temporarily, its wolf warrior diplomacy and walk back explosive remarks by its envoy in Paris, Lu Shaye, after he suggested former Soviet states can't be considered sovereign.
A shuffling of chairs on the deck of China's foreign ministry also appears to be an attempt to soften its approach towards Europe and strengthen relations with the bloc.
Meanwhile, here in Europe, leaders still seem to be figuring out whether to prioritize economic relations and treat Beijing with velvet gloves — or with the charm of an angry school headmaster, taking into account its appalling human rights record and seeming reluctance to use its clout to help bring an end to the war in Ukraine.
The confusion in Europe over how to treat China was on full display earlier this year when French President Emmanuel Macron and President of the European Commission Ursula von der Leyen made their disastrous joint visit to China.
Two conflicting narratives appeared to have been delivered: a tough one on human rights from the European Commission chief and a warm, fuzzy conciliatory one from France's president that even suggested a decoupling of foreign policy from Washington.
Since the baton of European leadership passed from former German Chancellor Angela Merkel to Macron, cohesiveness on issues ranging from the Covid-19 pandemic response to China has been largely absent.
French political analyst Philippe Moreau Chevrolet puts the blame for this at the feet of Macron. "He likes to appear to be on many sides at the same time. At one point pro-Ukrainian, at another pro-Russian — and then also being pro-US and pro-China," he told me.
"It's a strategy that's very individualistic, which suits him, but doesn't suit the European partners. And it doesn't suit of course our American partners," he added.
Unlike Chinese President Xi Jinping, who is comfortably in place until at least 2027, leaders in western capitals need to face a restless electorate — meaning they could be forced to hold their noses and deal with the world's dictators.
For example, farmers in European countries such as Poland have forced the hand of the government to harden policy on the importation of Ukrainian grain and other food products. And across Europe, eased access for Ukrainian asylum seekers is being put to the test as leaders try to balance compassion with public sentiment and the availability of resources.
Get Our Free Weekly Newsletter
Let there be no mistake. China is more than eager to exploit any hint of bloc disunity or the absence of US leadership, as it did recently in the Middle East by facilitating one of the biggest diplomatic breakthroughs in years — the restoration of bilateral ties between Saudi Arabia and Iran.
Blinken's visit to Beijing is being marketed as a bilateral meeting with a shot at achieving détente. But don't expect many kumbaya moments, as the two sides share few core values and an intense distrust of each other.
That said, the stakes for the world are huge. Because when it comes to achieving any amount of progress on enormous issues — from slowing climate change to ending the war in Ukraine to preventing or managing the next major pandemic — not having a cooperative China at the table holds back progress everywhere.
This report has been updated.