June 19, 2023 is the third annual observance of Juneteenth. The federal holiday commemorates June 19, 1865, when the enslaved people in Galveston, Texas, learned of their emancipation two years after President Lincoln signed the Emancipation Proclamation.
Although Juneteenth has recently become more widely recognized, the date has long been a deeply spiritual time of remembrance and celebration for the Black community.
Across the country, African Americans have rejoiced with fireworks and cookouts, sipping red drinks – a nod to ancestors' bloodshed and endurance.
"We know the horrors that we went through," explained Kleaver Cruz, writer of the forthcoming book "The Black Joy Project" and creator of a digital initiative of the same name. "It's always concurrent: the joy and the pain. We use one to get through the other."
"We get to celebrate our freedoms; we get to celebrate the dismantling of things and lean into what we want in the future," Cruz said of Juneteenth observance. "We want more of that space and less of the one that harms us."
The Black community still struggles with pain and inequity. Impact Your World has gathered ways you can help reject the pathology of racism and thoughtfully celebrate Juneteenth through non-profits that support Black health, wealth, joy, and overall empowerment. You can donate to those charities here.
Black wealth
For Black Americans, the end of slavery was just the beginning of a 158-year quest for equality. Along the way, the cumulative effect of institutional and systemic racism fomented stark disparities in income, health, education, and opportunity.
"Those that came before us were physically free but were unable to earn livable wages or receive an education without its share of defeating challenges," said Marsha Barnes, Founder of The Finance Bar.
Data collected by the Board of Governors of the Federal Reserve System shows that in the fourth quarter of 2022, the average Black household's net worth was about one-fourth that of the average White household.
"Taking the time to address the racial wealth gap highlights many of the roadblocks we as Black Americans currently face," explained Barnes, a certified financial therapist. She sees the well-documented connection between financial literacy and financial wellness as a key to enhancing wealth in the Black community.
"We still are at a disadvantage, but it's important we become comfortable with having to learn while playing the game," Barnes told CNN.
HomeFree-USA is a non-profit aiming to close the racial wealth gap by improving financial education, homeownership, and opportunities. Their Center for Financial Advancement (CFA) recruits, trains, and places Historically Black College and University students into internships and careers with mortgage and real estate companies. The goal is to enhance diversity in the financial sector, expose students to credit and money management and help them become savvy consumers and future homeowners.
The African American Alliance for Homeownership is a non-profit counseling agency that helps families obtain, retain, maintain, and sustain their homes. The organization offers HUD-certified counselors who support first-time homebuyers and foreclosure prevention. The group recently expanded its services to help homeowners with estate plans, resource navigation, home repairs, and energy-efficiency upgrades.
Former NFL Player Warrick Dunn started Warrick Dunn Charities in 1997 to help single parents buy homes by providing $5,000 down payments and home furnishings.
"The more I learned, we wanted to get into the business of giving people the potential to break their cycle of poverty," Dunn explained in a 2021 interview with CNN.
The non-profit has expanded its priorities to include financial literacy, health and wellness, education attainment, workforce development, and entrepreneurship support.
The National Urban League is committed to the advancement of African Americans through economic empowerment, equality, and social justice. The organization champions education, job training, workforce development, and civic engagement through community and national initiatives.
Black health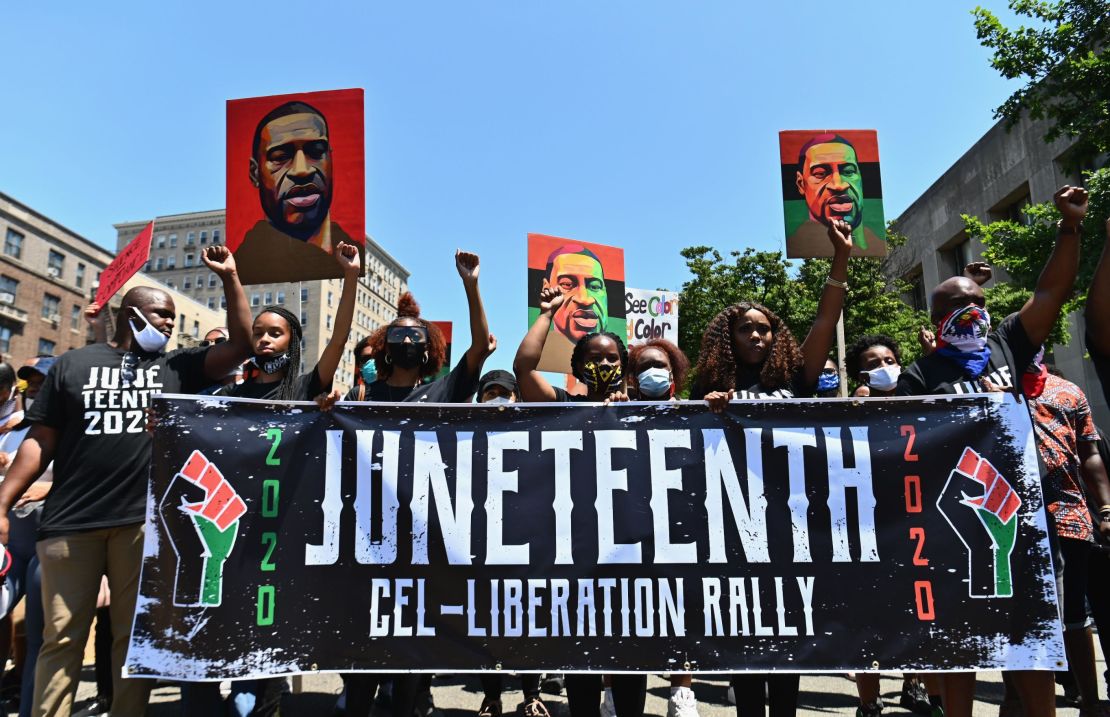 The legacy of racism in America continues to fuel health and healthcare inequities for Black people.
"We're seeing diseases that, when I was in medical school, I thought to be diseases that would start to develop in people in their fifties, sixties, and seventies. I'm seeing these diseases sometimes in teenage years," said Dr. Barbara Joy Jones, an Atlanta-based family medicine physician.
According to the CDC, five health conditions particularly affect the Black community at higher rates: cardiovascular disease, human immunodeficiency virus (HIV), metabolic syndrome, colon cancer, and mental health conditions.
"I consider hypertension, Diabetes, and obesity the triad," said Jones.
The leading contributor to that triad is what you eat.
"Diet is 80% of health, and just access to quality food and education about food has been very hard," Jones explained.
"When you go back and look at slavery, the foods we had to eat were the last scraps, so through the passing down of culture, you're eating foods that are not the healthiest because it was simply for survival," said Jones.
According to Feeding America, eight of the ten US counties with the highest food insecurity rates are at least 60% Black and one in every four Black American children is affected by hunger.
Addressing food insecurity, nutrition education, and better food access can make a difference.
Feeding America runs a network of food banks in those mostly Black hard-hit counties.
Share Our Strength runs a program called Cooking Matters offering cooking classes, grocery store tours, and digital content to help marginalized families across the country shop and cook with an eye towards health and budget.
The African American Diabetes Association uses targeted outreach projects to help Black people prevent or delay type 2 diabetes.
Despite progress over the years, racism continues to impact the mental health of African American people.
"The stress and microaggressions that happen daily for a person of color in the work environment and everyday life add up, and unmitigated stress can lead to disease," Jones told CNN.
The Black Mental Health Alliance and the Trevor Project, provide training and networks of mental health providers specifically supportive of the Black and Black LGBTQ communities.
In 2019, the CDC found that Black people comprised 41% of the new HIV infections in the US. The Black AIDS Institute was founded in 1999 to mobilize and educate Black Americans about HIV/AIDS treatment and care. The Black AIDS Institute advances research, support groups, and education and runs a clinic catering to BIPOC and underserved communities.
As recently as the 1990's, unethical medical research was conducted on Black Americans. The Tuskegee Study is one of the most widely recognized examples of the racist practice that led many Black people to distrust the healthcare system and avoid doctors altogether.
Beyond investing in cultural sensitivity training and prioritizing preventative care, Jones said, "For anti-doctor people, find someone that looks like you; representation matters."
"Half of the getting to know your part of medicine is to know why psychosocial and economically you are where you are, and having a doctor that looks like you can support that."
Only about 5.7% of US physicians identify as Black or African American, according to the Association of American Medical Colleges.
The White Coats Black Doctors Foundation is working to increase diversity in the medical profession, supporting educational preparation to become a doctor and helping offset the costs associated with applying and transitioning to residencies.
Black joy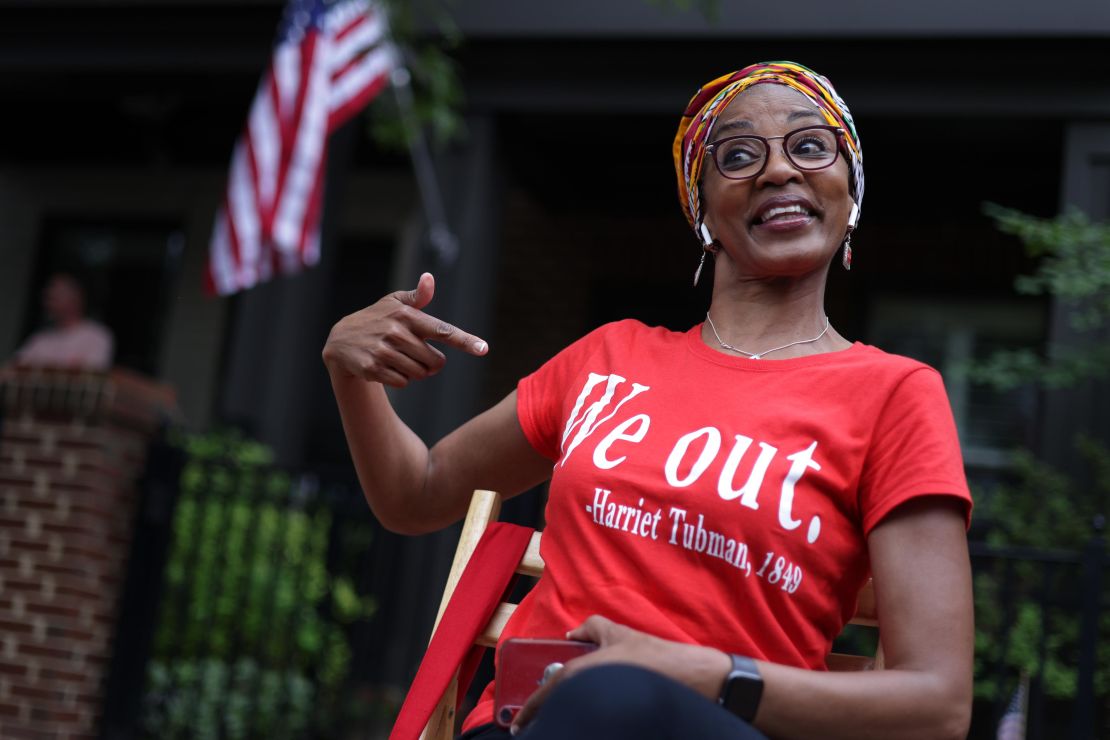 Black joy has been essential for survival, resistance, and self-development for centuries. But these days, it's often exploited and misunderstood.
"I see the ways that Black joy at this moment is being commercialized or co-opted to make it feel like it's Black people smiling," lamented Cruz. "It's much, much deeper than that."
Cruz launched the Black Joy Project as a photo essay on social media in 2015 following the deaths of Michael Brown and Sandra Bland to help the Black community process its collective pain.
"I posted it on Facebook in the stream of consciousness and said, 'Let us bombard the internet that joy is important too, and as people are sharing these traumatic videos, we have to make space for joy.' And it was an invitation for anybody else that wanted to do that."
Enslaved Black people knew they weren't free but still hoped their future generations would be. That empowering optimism gave them the will to press forward, no matter the circumstance.
"This (joy) is just a continuation of those practices," Cruz said. "Joy is intrinsic. It's something that can't be taken from us because it comes within us; it's always ours to have."
Juneteenth is a celebration of freedom, culture, and history, and it's important to uplift non-profits that positively nourish the arts, music, and all the things that foster Black joy.
The Robey Theatre Company was founded in 1994 by actors Danny Glover and Ben Guillory to tell the complex stories of the Black experience. The theater showcases and develops up-and-coming actors and playwrights to sustain Black theater.
The Debbie Allen Dance Academy uses dance, theater, and performance to enrich, inspire and transform students' lives.
As some states are moving to block Critical Race Theory and Black history from public education, the Legacy Museum: From Enslavement to Mass Incarceration gives visitors an interactive history lesson on the harsh repercussions of slavery and systemic racism in the US. The immersive exhibition carries visitors through the transatlantic slave trade up to the current mass incarceration of Black people. The museum occupies a site in Montgomery, Alabama where enslaved Black people were historically auctioned off.
"If we're being serious about Black joy, that means we're being serious about Black lives, period," Cruz concluded.
You can support the charities listed in this article by clicking here.