A man accused of killing two people and wounding several others over the weekend in a shooting near a music festival in Washington state is being held on suspicion of murder and other crimes, police said Tuesday night.
James M. Kelly, who was taken into custody shortly after Saturday evening's shooting near Washington's Gorge Amphitheatre, was treated at a hospital for a gunshot wound before he was taken to Grant County Jail, Sheriff Joe Kriete said Tuesday in a Facebook post.
Kelly, 26, is accused of opening fire at campgrounds several hundred yards from the concert venue, which was hosting the two-day Beyond Wonderland electronic music festival, authorities said.
Killed were Brandy Escamila, 29, and Josilyn Ruiz, 26, both of Seattle, Kriete said. Three other people were injured, including two who were shot, and a security officer who was struck by a deflected bullet, the sheriff said.
Kelly is being held on suspicion of first-degree murder, first-degree assault and first-degree domestic violence, the sheriff said.
Kriete listed Kelly's residence as Joint Base Lewis-McChord, a military installation near Tacoma. Jail records Tuesday did not list an attorney for Kelly, and probable cause statements describing the accusations against him were not available.
The shooting was reported to authorities around 8:25 p.m. Saturday, the sheriff's office said.
The suspect had walked away from the shooting scene before officers tracked him down, sheriff's spokesman Kyle Foreman said. The suspect shot "randomly" into the crowd as he fled and was eventually taken into custody, Foreman said.
Details about how Kelly was wounded weren't immediately available. The sheriff's office has said that an officer-involved shooting happened during the law enforcement response. The incident will be investigated by the North Central Washington Special Investigations Unit, the sheriff's office said.
Investigators have not released a suspected motive.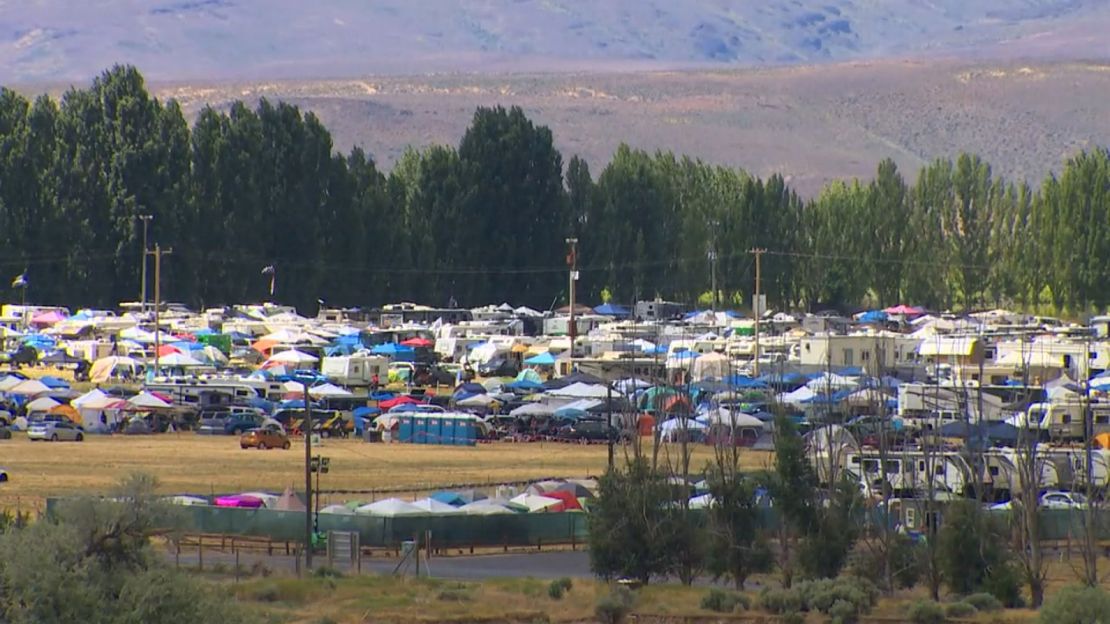 The music festival continued Saturday night despite the shooting, but it put out a statement instructing people to avoid part of the campgrounds.
On Sunday morning, the festival announced the cancellation of the day's performances.
"Due to the incident that took place in the overflow camping area last night, we regret to inform you that Day 2 of Beyond Wonderland at the Gorge has been canceled," Beyond Wonderland said. "We would like to express our sincere appreciation to the local authorities and staff who acted quickly to manage the situation. Our heartfelt thoughts and condolences go out to the family, friends, and all those affected by this tragic event."
Saturday's lineup featured performances from artists Dillon Francis and Flosstradamus, and Sunday's lineup was set to feature Marshmello and Afrojack.
Correction: An earlier version of this story misstated the office investigating the officer-involved shooting. It is the North Central Washington Special Investigations Unit.
CNN's Chenelle Woody contributed to this report.