The reddish soil of the Shakahola forest is still giving up its terrible secrets. Two hours drive from Kenya's coastal tourist town of Malindi, forensic teams turn off the tarred road into a thicket of thorn bush, entering a crime scene that came to light in mid-March.
CNN has traveled here as investigators uncover what could become one of the worst mass suicides in recent memory.
Detectives say that the cult community was split into eight separate settlements with biblical names such as Galilee and Bethlehem. In site after site, shallow graves disturb the dirt. Many of the graves were unmarked.
Already, more than 300 sets of bodies have been recovered. But Kenyan interior ministry officials say that scores of mass graves remain.
The cult was preparing for the end of the world under the instruction of their its powerful pastor, say investigators.
Followers believed that starvation was their ticket to their salvation
A charismatic leader
The revelation of mass graves has dominated headlines and shaken the collective psyche in a country where faith and religion are central.
Many find it difficult to comprehend the dark path that Pastor Paul Nthenge Mackenzie allegedly took his followers along.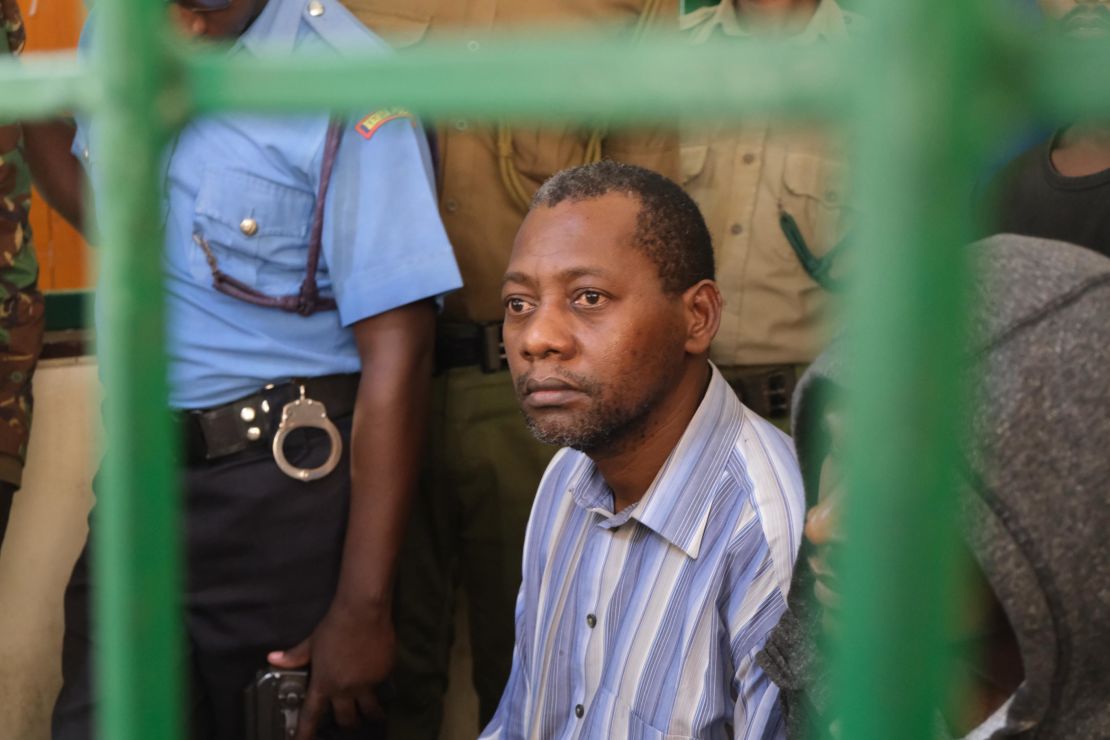 But the trajectory it is all too familiar for cult specialists and psychologists. They contend that the "Shakahola Massacre," as it has been dubbed, bears all the hallmarks of destructive cults past and present.
"The pastor called me. He called me and said, 'my daughter, you are being left behind. When the ark is closed, you will be too late,'" says Agnes, as her children play on a reed mat in her yard in Malindi.
Like many former cult members, she was unwilling to share her full name.
Agnes, now 26, joined Mackenzie's church when she was still in high school along with other members of her family.
In Kenya, there is an old joke that if you lose your job, start a church or a charity. And sometime in the early 2000s, Mackenzie abandoned his job as a taxi driver and launched the Good News International Ministry.
Mackenzie became known for his fiery sermons. He drew a significant following, says an assistant pastor who worked with him for years until they had a falling out.
He did not wish to be named as he said he is a witness in the investigation.
"In the beginning, the church was good, there were no issues. The sermons were normal, but from 2010 his 'end time' messages began. It happened step by step," he says.
The assistant pastor says Mackenzie told his followers to pull their children out of school, discard their national IDs, avoid hospitals, and start preparing for the end of the world. Investigators say they have corroborated those details.
He drew in flight attendants and social workers; paramilitary police and professionals from all across Kenya.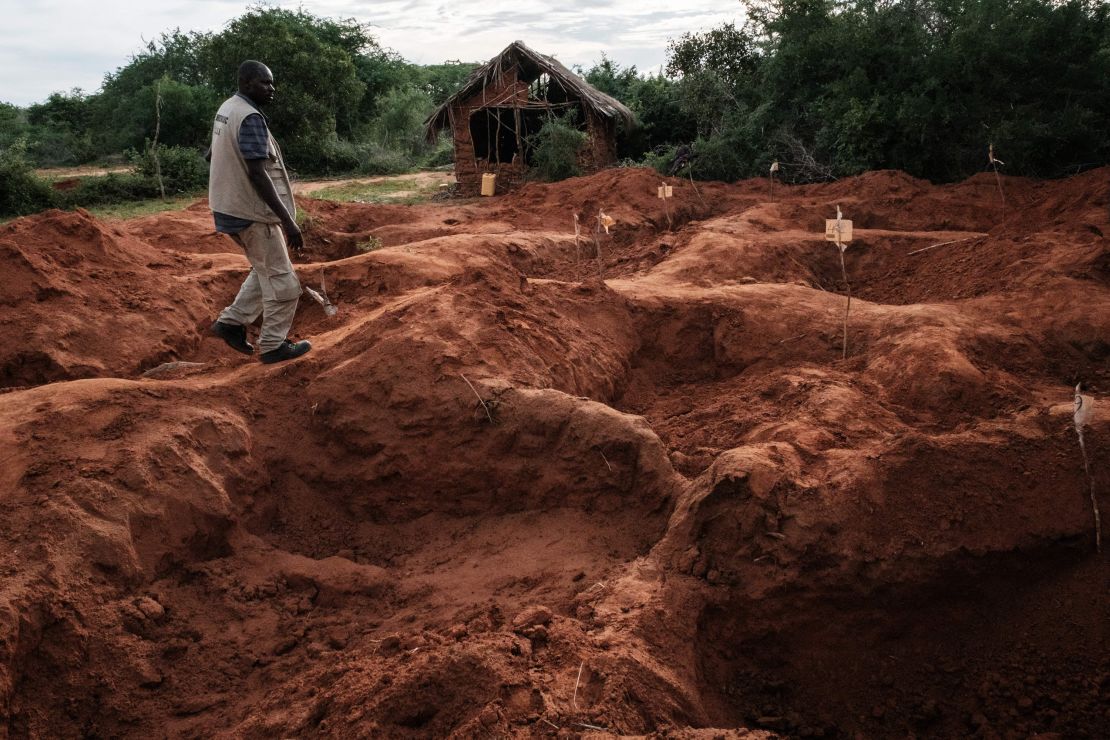 At a recent hearing Mackenzie denied all knowledge of the horrors that witnesses, inspectors, and survivors believe happened in the Shakahola forest.
"I can tell nothing about that. Because I have been in custody for two months. So, I don't know what is going outside there. Have you been there?" he asked CNN.
When asked about the accusations that followers of his group had starved their children following his instructions, Mackenzie said he had "never seen anybody starving."
The pastor and his closest followers have been in custody since the mass graves were discovered, although they are yet to be charged as prosecutors continue to ask the court to extend the custody period to allow further investigation.
'Intoxicating power'
To understand the Shakahola cult, the focus must be on Mackenzie, says Rick Ross, a leading American cult expert who has studied destructive cults for decades.
"It's not the group; it's the leader. The more power they have, the more it becomes intoxicating," he says.
Ross says that from Charles Manson and David Koresh to Ugandan cult leader Joseph Kibwetere, the desire is to control.
"My feeling is Mackenzie was the same. He was a man that no matter how much control and power he had over his followers, it was never enough," says Ross.
Mackenzie exerted that control using his pulpit – and his charismatic oratory both in his church in Malindi and online.
"Look what will befall all nations of this world. Anger, frustration, and many things, and many disasters will make human beings cry without help. That is what will cover the world," he prophesied to his followers in early 2020 in a nearly three-hours harangue.
Mackenzie's prophecies had an impact. He persuaded Agnes and many like her to leave school.
Agnes says she shaved her head and entered a church-arranged marriage.
"Some of his preaching turned into reality. He said that diseases would come and then the Coronavirus came," she says.
Last year, she moved her whole family to the forest.
Finding a purpose
While cult leaders are central to their cults, they still need to amass a following.
Dr. Geoffrey Wango, a professor of psychology at Nairobi University, says that, paradoxically, destructive cults give people hope.
"The psychology of it is simple. The cult leader offers hope and promise and seeks easy targets," he says.
In the case of Mackenzie, he says, the hope is one of salvation and to turn your back on the stresses of daily survival.
While the draw of cults is universal, Wango believes that you can't separate the central position of religion in Kenya.
Religion permeates right through the highest echelons of government. Kenya's President Ruto became the country's first evangelical president last year and built a place of worship in the presidential compound.
Ruto condemned the grim discovery at Shakahola in the strongest terms, saying "we must as a nation continue to be on the lookout for those who abuse even the religious sector," adding that Mackenzie belongs in jail.
Poverty is also a significant factor in driving people to more extreme preachers, Wango said.
"People are looking for a way out of their poverty, a way out of their desperation. And here is a religion that offers them a way out," he says.
Of course, there are extensive examples of the wealthy joining cults. The recent Nxivm cult in the US drew in the rich and powerful.
But Ross, who helped expose Nxivm, says cults exploit individual vulnerabilities.
"It could be anyone, but if someone is going through a difficult time in their life, or you lose your job, or do badly in school, or struggling financially, you are feeling unfulfilled, then a group like this comes along and it can be very alluring," he says.
Once inside a cult, both agree that isolation – physical and mental – is a critical factor that helps drive the horrors of doomsday cults.
An isolated community
By 2018, Kenyan authorities started cracking down on Mackenzie. They arrested and detained him for his anti-government stance – but never prosecuted him.
"That is when he said that God had told him to close his church and that he was no longer a pastor," says his former assistant pastor.
Mackenzie would soon start his forest scheme. Agnes says he charged them around $80 for a patch of land.
"There were more than a thousand people living in the forest," she says.
The assistant pastor believes it was around 300 families.
Many people had no idea where their loved ones had disappeared to.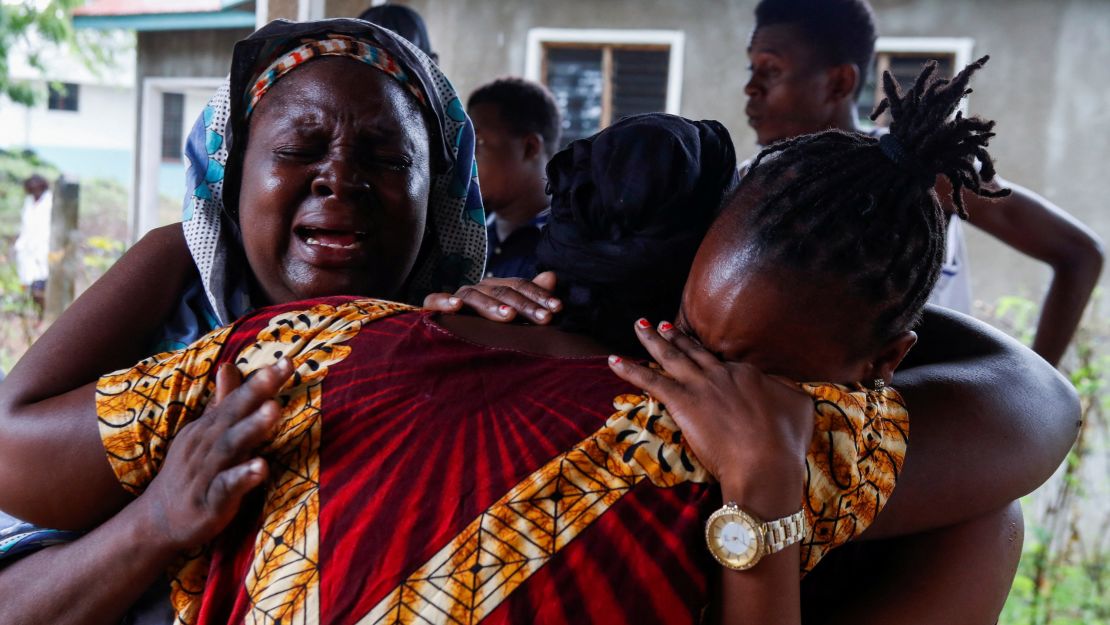 When Francis Wanje got wind earlier this year that his daughter and her family were inside the Shakahola forest with other cult members, his first reaction was that it had to be wrong.
"I could not even believe it. I was told something bad was happening in the forest. But I couldn't understand how she could be there," he says.
Wanje's daughter and son-in-law both had decent jobs.
He knew that they were attending Mackenzie's church. But when they moved to the forest, they told him they were relocating to a different part of Kenya.
"The social isolation is critical and has striking similarities with other destructive cults," says Ross.
It's in the forest that investigators say Mackenzie's cult took on its final form.
In a court affidavit obtained by CNN, inspectors wrote that Mackenzie told his followers sometime early this year that the end of the world was imminent and that they should start fasting.
"He stated that fasting would start with the children until the last child died then followed by the youth, then women and lastly men and that he would be the last to die and ascend to heaven," the affidavit reads.
Kenya's state pathologist says many of the remains found show signs of extreme starvation, some were smothered, and a few showed blunt force trauma. There were scores of children amongst the dead.
After Wanje received his disturbing call he organized a private rescue mission to the forest where he says they found his oldest grandchild.
He was deeply malnourished – his two siblings were already dead.
Wanje says they were suffocated by their parents.
"It's so painful, I could not even explain it because it's something that I didn't even think of in my life," he says.
"And I wonder how my child, my daughter, could change to be such an animal to kill her own children just because she wanted to go see Jesus."
Aftershocks of Shakahola massacre
Village elders in a nearby forest say they notified the authorities that starving children were escaping the forest from as early as late last year.
The president and other senior leaders have apologized to Kenyans for the slow response and made promises to regulate religious sects.
"Without a doubt, I can say definitively, had the police responded sooner, then lives would have been saved. I feel as a country we have failed these Kenyans," says Khalid Hussein, the director of Haki Africa, a group that helped expose the cult.
Agnes says that as time went on, the life in the cult became more extreme.
"Each month there were meetings where he told us what Jesus had said. It was heartbreaking," she says.
Agnes says she escaped the forest in September last year when she was told she couldn't get help from another woman to deliver her third child. Mackenzie's spell was broken.
But the aftershocks of the Shakahola massacre could be long-lasting. Police pulled scores of followers from the forest – many of whom didn't want to be rescued.
Even those who were dying.
"When they got to the hospital some gave false names and others refused to be treated, they didn't want to be helped, they didn't want to miss out," says Dr. David Man'ong'o, medical superintendent of the Malindi subcounty hospital.
Eventually, they had to hand them back to police.
The rescued followers, many of them either witnesses or still under suspicion, are being kept in a nearby rescue center where therapists are trying to break their emotional and psychological ties to Mackenzie.
Last week, the Director of Public Prosecutions said that 65 people rescued from the forest were charged with attempted suicide for refusing to eat.
Rick Ross says it could be a months-long process to "deprogram" cult members.
For loved ones of those who survived, it will also be a painful road. Wanje says he will get his grandson back in a few weeks.
"He went through hell. He went through hell. When he was rescued, he told them that if you had come maybe a bit later, he would have already gone to see Jesus because his grave was already there," he says.