Two Ukrainian jets roar just above the trees, flying in formation as they make their way towards the front lines of Ukraine's counteroffensive.
The Soviet-era Su-25s glide slowly, loudly, spewing thick black smoke as they go. They seem to hug the ground — flying as low as possible to avoid Russian radars, air defenses and more importantly, enemy jets.
The Su-25s are ancient aircraft, first introduced in the 1980s, and they're easy prey for Russia's Su-35s and their advanced radars and long range missiles.
"We lose many aircraft to these interceptors," says Su-25 pilot Oleksyi, who goes by the callsign "Pumba." He knows all too well the uphill battle he and his colleagues face, having lost many of his comrades since Russia's full-scale invasion began a year and a half ago.
"I lost my [squadron] leader and my wingman in combat," Pumba says. "They're both heroes of Ukraine."
The pain of losing those dear to him is a burden he still carries.
"When you see the explosion of your colleague in front of your eyes, in real time – it's a shock," he says, explaining the struggle doesn't end there.
"The biggest battle is a battle with yourself, because you have to find some strength, some force within your soul, your spirit: how do you manage to fly again."
Despite the mental strain, Pumba is one of a few dozen pilots still flying for the Ukrainian air force, defying overwhelming odds a year and a half into the war. With Ukraine now on the offensive, the role of assault aviation airmen like him is more needed than ever.
"The main purpose of this aircraft is to support our ground forces at the front," he explains. "These days it's our main mission."
Limited in their numbers and reach, they still provide valuable air support.
"When we complete mission our guys on the ground send us thank you messages," Pumba says. "I think we increase the morale of our ground forces too."
One of the main issues Kyiv's ground forces have faced as the counteroffensive gets underway is Russian air power holding them back. Russia still maintains air superiority, which makes it difficult for ground forces to advance.
"Their aviation works in waves, as it was in Vietnam, Afghanistan," says a deputy commander in one of the units with the 128 Separate Territorial Defense Brigade said. "Continuously, all day long, they work either by helicopters or by airplanes," said the commander, who goes by the call sign "Spas." "In general, aviation support is sorely lacking." Still, Spas added grounded forces were making progress nonetheless.
In total, Ukraine has received 45 Su-25s and Mig-29s from NATO and allied nations in Europe – but it's not just a numbers game. A Mig-29 pilot, with the call sign "Juice," acknowledges the difficulties facing the Ukrainian air force and says Western nations could help by providing Ukraine with the coveted F-16s.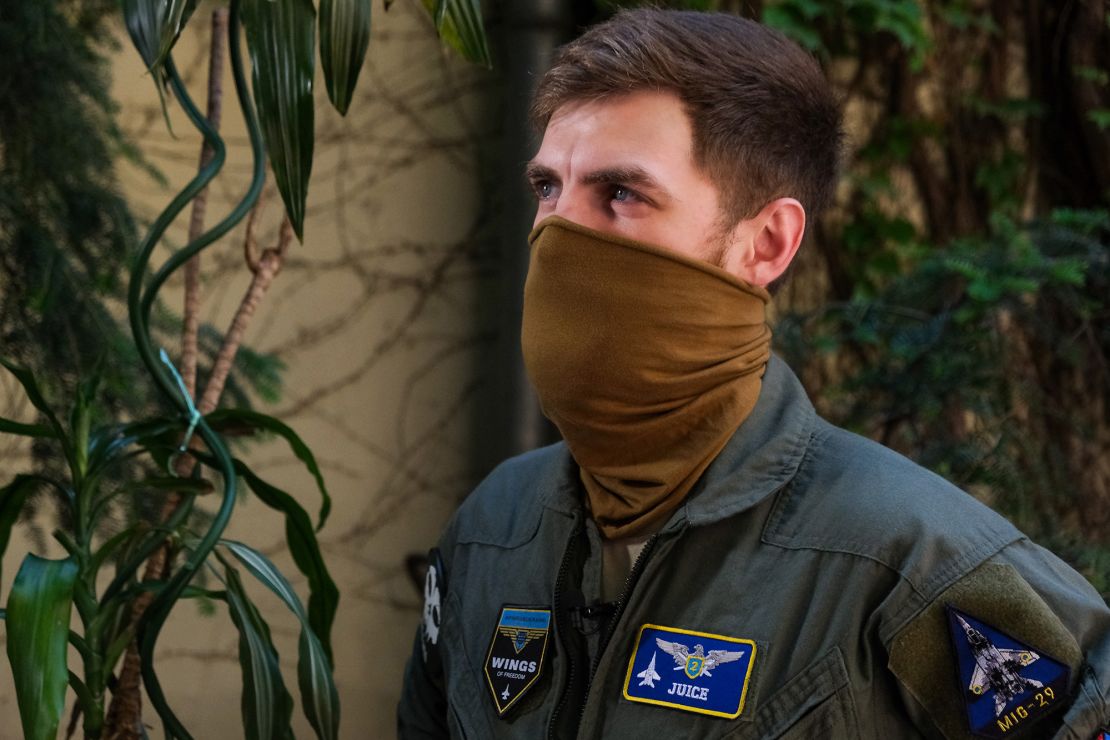 Fierce rival
The US-made jet has air-to-air refueling capabilities and is compatible with most NATO weapons already being supplied to Ukraine. Despite first entering production in the 1980s, it has gone through several upgrades, making it more advanced and versatile that any jet Ukraine currently has in its fleet, and a fierce rival for most Russian aircraft, with the exception of newer models that Moscow has hesitated to deploy in Ukraine.
"Our counteroffensive could be much more effective and much safer for our guys on the ground [if we had F-16s]," Juice says. "I believe it could be a real game changer for the counter-offensive and for the entire war, because the F-16 is capable of doing a lot of crucial work for our forces, for our resistance."
Like Pumba, Juice also fears Russian air defenses and Su-35s, but says Ukraine has been able to reduce their effectiveness by adopting new tactics.
"We try to maneuver to avoid them and define windows to engage the targets when the risks are the lowest and actually it works," he explains. "But it doesn't guarantee our safety because Russia is trying to to learn as well, and they're also changing their tactics."
Even with Western-supplied missiles, efficacy is not 100% while they continue to use these planes.
"Unfortunately, in the case of HARM missiles, it's limited a bit," he says, explaining Ukraine can only use around 25% of the potential of these radar targeting missiles. "We can't use 100% of its potential because of range limitations because of accuracy limitations."
"The same missiles on F-16 would be much more effective," he adds.
The demands of pilots such as Juice and Pumba has echoed all the way to the upper echelons of the Ukrainian government, including Defense Minister Oleksyi Reznikov and President Volodymyr Zelensky, who have both made the procurement of F-16s a priority. Some Western nations, in particular the United States, have shown some resistance to the idea — fearing escalation with Moscow, at least for the time being. But the US now says it will train Ukrainian pilots on the aircraft, and the UK and Denmark have been pressing for more.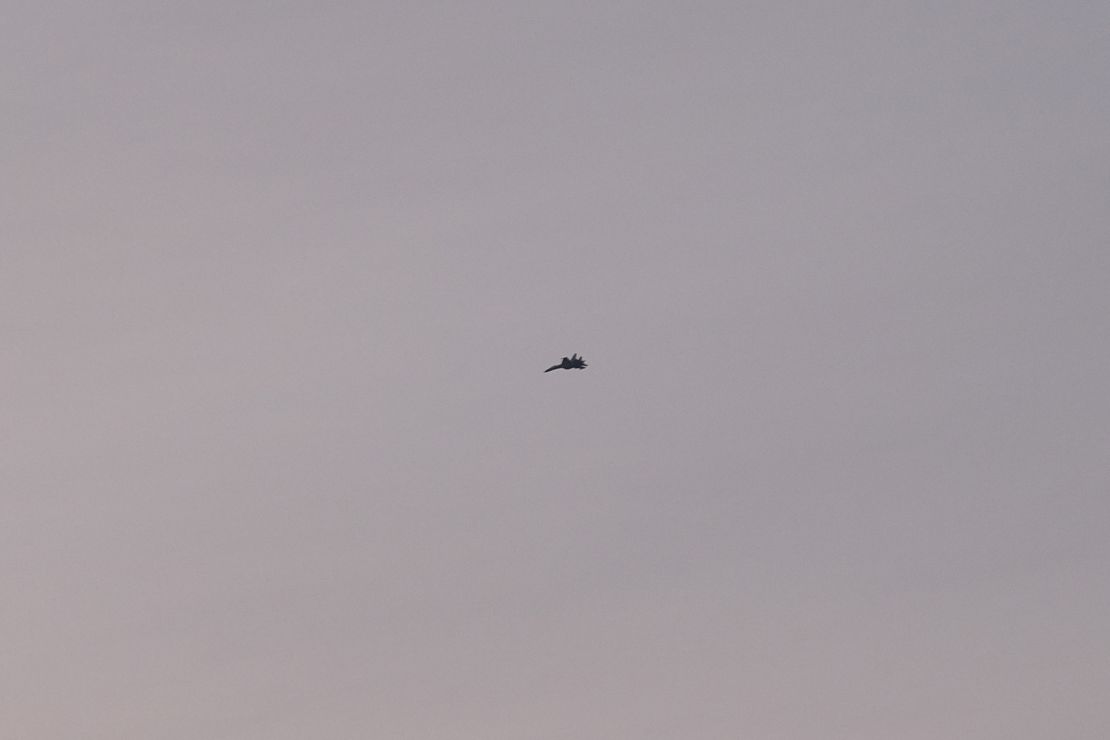 'We need even more'
For Juice and his wingmen, training started a long time ago.
"We started learning by ourselves a year ago," he says. "We are trying to improve our English skills, we are trying to read some not classified manuals, we are flying improvised F-16 simulators.
"All our young guys, they are motivated to learn a new type of jet," he adds.
With this motivation and initiative, he believes adjusting to a new aircraft will happen very smoothly.
"I believe that in four to six months we can learn to fly it, it's realistic," he says. "Our transition training will be pretty freakin' easy."
Juice says Ukraine needs at least one squadron of 12 to 20 jets to level the playing field, but would need much more to have a real impact on the battlefield.
"To make a difference for all our tasks, for frontline operations and for peaceful region operations, we need like three, four such squadrons," he says. "For the future, for the long-term perspective, we need even more, I believe more than 100."
Confident in an ultimate Ukrainian victory, Juice and Pumba wish they were able to do even more to help their countrymen as they launch Ukraine's long-awaited counteroffensive.
"At the moment we can't do anything," Juice says. "We can't fight them at all with our missiles, with our radars.
"The F-16 will definitely help with that," he says.
But while Russia maintains technological superiority in the air, it'll be very difficult for Ukrainian pilots to push Moscow's pilots out of their skies.
"When we when we have this aircraft, we will strike maybe one or two Russian planes and they will be afraid, maybe change their tactics, and I think they will stop operating above occupied territory," Pumba explains. "It'll leave an open area for our ground guys to conduct their assault."