Authorities have said the Titanic-touring submersible that went missing on Sunday suffered a "catastrophic implosion," killing all five people on board while descending to explore the wreckage of the famous ship.
That submersible, known as "Titan," began the two and a half hour trip early Sunday and lost contact with its mother ship, the Polar Prince, an hour and 45 minutes into the journey.
The tail cone and other debris from the missing submersible were found by a remotely operated vehicle about 1,600 feet from the bow of the Titanic, which rests about 13,000 feet deep in the North Atlantic Ocean, the US Coast Guard announced on Thursday.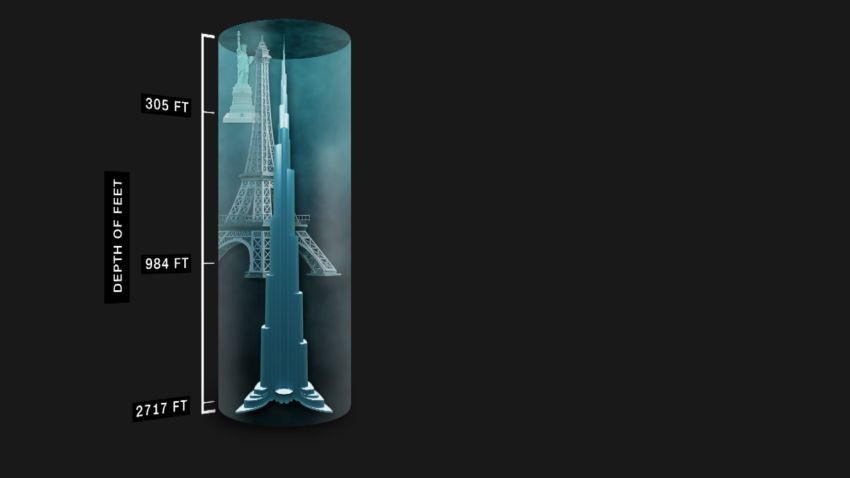 CNN anchor shows you what 13,000 ft below surface looks like
The submersible's operator, OceanGate Expeditions, issued a statement Thursday grieving the five men on board, including OceanGate CEO and founder Stockton Rush, British businessman Hamish Harding, French diver Paul-Henri Nargeolet, Pakistani billionaire Shahzada Dawood and his son Suleman Dawood.
The Titan was roughly the size of a minivan with only enough room for five adults. On a typical voyage thousands of feet towards the bottom of the North Atlantic ocean, life inside a submersible can go from hot to cold.
Unlike a submarine, a submersible has limited power reserves and needs a support ship on the surface to launch and recover it. Titan typically spent about 10 to 11 hours during each trip to the Titanic wreck, while submarines can stay underwater for months.
True to its name, Titan weighed 23,000 pounds and is made of carbon fiber and titanium, with safety features to monitor the structural integrity of the vessel, according to OceanGate.
Titan began each trip with 96 hours of life support, which had set a Thursday morning target for the multinational team of rescuers racing to find the vessel and its passengers over the past few days.
Here's what we know about what it was like inside the submersible.
'Not your grandfather's submersible'
Titan was sparse on the inside, according to CBS correspondent David Pogue, who took a trip on Titan down to the Titanic wreck last year.
It only had one toilet, and no seats; its maximum of five passengers had to sit cross legged on the floor. There were no windows except the porthole through which passengers view the Titanic.
Rush, the OceanGate CEO, told Pogue during a 2022 interview it's "customary" for crew members to take their shoes off inside the vessel.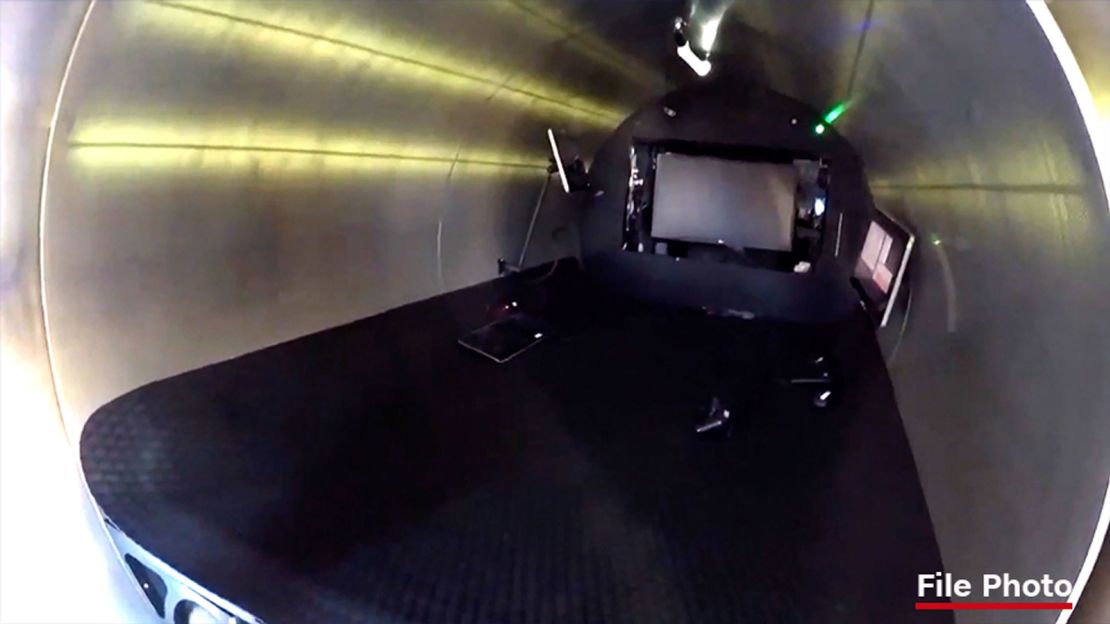 "This is not your grandfather's submersible," Rush said. "We only have one button – that's it. It should be like an elevator; it shouldn't take a lot of skill."
With no GPS underwater, Titan communicated with its mother ship by text messages, and the submersible is required to communicate every 15 minutes, according to OceanGate Expeditions' archived website. The last communication between the vessel and the Polar Prince came in at 11:47 a.m. Sunday.
"All those things we're used to now – GPS, Wi-Fi, radio links – do not work under the ocean," former Navy submarine officer Capt. J. Van Gurley had told CNN.
Operated by 'gaming controller'
Parts of Titan were decidedly low-tech.
"It is operated … by a gaming controller, what essentially looks like a PlayStation controller," said CNN correspondent Gabe Cohen, who sat in Titan in 2018 while reporting on OceanGate Expeditions for CNN affiliate KOMO.
The game controller is used for wireless control, according to Aaron Newman, an investor in OceanGate who went down to Titanic on Titan in 2021. If the remote fails, the propellers can be controlled through an internal hard-wire system, Newman said, speaking to CNN before news of the vessel's fate emerged.
The craft operates under strict orders to keep distance from the Titanic wreckage to avoid getting entangled or trapped in the debris, he added.
Titan 'designed to come back up'
Titan was held underwater by ballast – heavy weights that helps with a vessel's stability – built to be automatically released after 24 hours to send the sub to the surface, said Newman.
"It is designed to come back up," he told CNN.
Before the voyage, crew members were told they can release the ballast by rocking the ship or use a pneumatic pump to knock the weights free, Newman said. If all else fails, he said, the lines securing the ballast are designed to fall apart after 24 hours to automatically send it back to the ocean's surface.
Titan's thrusters were powered by an external electrical system, while an internal system powered communications and a heater, Newman said. After boarding the Titan, temperatures inside the vessel got hot quickly before becoming colder as it descended towards the ocean's bottom, he said.
Temperatures in the deep ocean are just above freezing.
"The quarters are tight – hot near the surface of the water and nearly freezing in the depth," Newman said, adding that crew members can sit on a low ledge inside the vessel to look through the porthole.
"There is a heater in (Titan), so it can heat up a little bit, but obviously that's not going to last forever," he said. "And obviously, if it's dark, that's probably very difficult on your mental state."
When a submersible stays in deep waters too long, hypothermia can also become an issue, said David Gallo, senior adviser for Strategic Initiatives, RMS Titanic. "It's like a visit to another planet, it's not what people think it is. It is a sunless, forever cold environment – high pressure."
CNN's Oren Liebermann, Jessie Yeung, Nouran Salahieh, Ray Sanchez, Priscilla Alvarez, Brad Lendon, Eric Levenson, Rob Frehse, Dave Alsup, Jacqueline Rose and Raja Razek contributed to this report.