National Hockey League Commissioner Gary Bettman said he has advised NHL teams to no longer wear specialty-themed jerseys during warm-ups, including Pride-theme jerseys.
The decision follows Major League Baseball's announcement last week that teams would not put Pride logos on players' uniforms and after a handful of NHL players refused to wear Pride sweaters or participate in their teams' Pride Nights due to their personal beliefs. Some hockey teams opted to forgo their planned Pride Night warmup jerseys altogether.
"I've suggested that it would be appropriate for clubs not to change their jerseys in warmups because it's become a distraction and taking away from the fact that all of our clubs in some form or another host nights in honor of various groups or causes, and we'd rather them continue to get the appropriate attention that they deserve and not be a distraction," Bettman told Canadian broadcaster Sportsnet in an interview Thursday after the league's board of governors meeting.
The NHL says the commissioner's recommendation extends to all specially-themed warmup jerseys. Bettman said the league will continue to support its teams by hosting nights in support of various causes.
"Thirty-two of our clubs did Pride nights, some do Heritage nights, everybody does Hockey Fights Cancer, some do military nights. All of those nights will continue," he said. "The only difference will be we're not going to change jerseys for warmup because that's just become more of a distraction from really the essence of what the purpose of these nights are."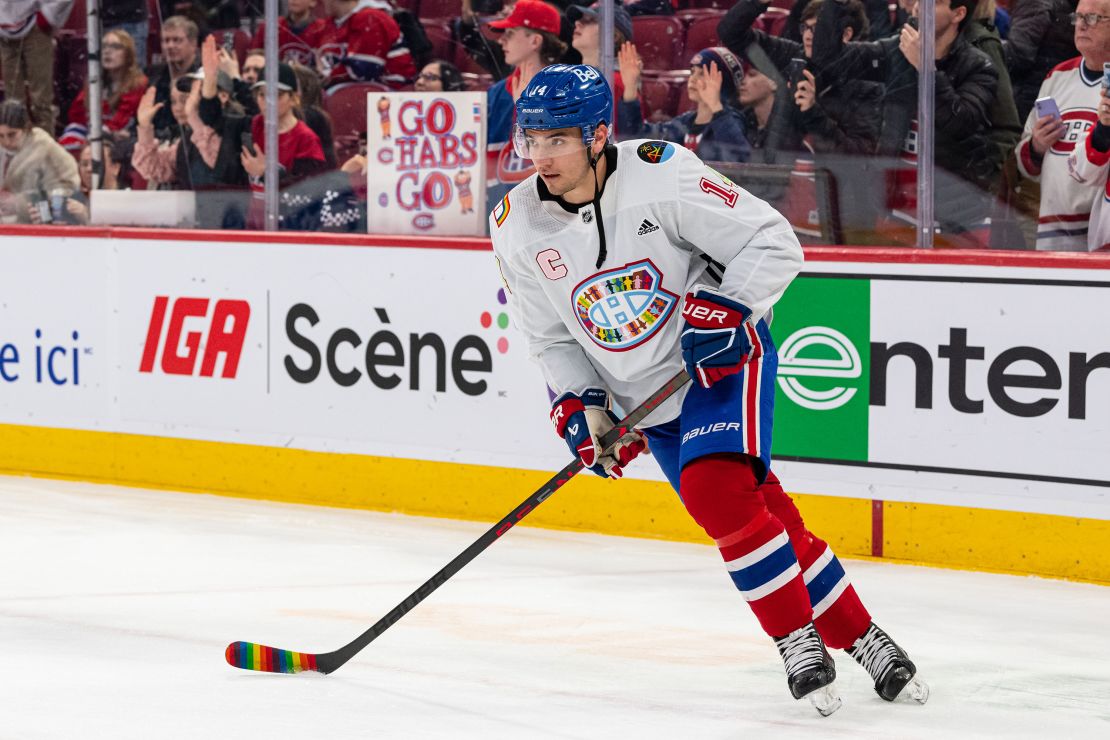 Bettman also confirmed that NHL Pride jerseys will still be designed and sold and players are free to wear them when they are not on the ice.
Last week, MLB made a similar decision, citing, "the desire to protect players."
MLB Commissioner Rob Manfred said at a news conference on June 15, "We have told teams, in terms of actual uniforms, hats, bases that we don't think putting (Pride) logos on them is a good idea just because of the desire to protect players and not putting them in a position of doing something that may make them uncomfortable because of their personal views."
"Other than that, we really leave it to individual clubs to decide on their promotional nights," Manfred continued. "We give them advice about what we think they should do from a process perspective. It really is a local activity – kind of out of necessity because each market is really in the best position to decide what's good in its market – what activations make sense."
A source with knowledge of the situation has told CNN that MLB players are allowed to wear Pride apparel during pregame warm-ups and can also wear Pride-themed accessories during games. MLB teams are also permitted to use Pride logos on outfield walls and field stencils.