Wrexham's Hollywood owners Ryan Reynolds and Rob McElhenney are part of a new investment group that is taking a 24% equity stake in Formula One outfit Alpine, the team's parent company, Renault, announced on Monday.
The investment group also includes Otro Capital and RedBird Capital Partners. As well as Reynolds and McElhenney, fellow actor Michael B. Jordan is a co-investor in Maximum Effort Investments – led by the "Deadpool" star – which will bring "expertise" to the new group to boost its media and marketing strategy, according to Laurent Rossi, CEO of Alpine.
The team announced that the deal will see $218 million (€200 million) injected into the British-based team, with the statement saying Alpine is now valued at $900 million.
The investment will "accelerate Alpine's growth plans and sporting ambitions in F1," according to the statement.
Alpine are currently fifth in this year's F1 constructors' championship.
"This association is an important step to enhance our performance at all levels," said Rossi.
"First, Otro Capital, RedBird Capital Partners and Maximum Effort Investments, as international players with strong track record in the sports industry, will bring their recognized expertise to boost our media and marketing strategy, essential to support our sporting performance over the long term.
"Second, the incremental revenue generated will in turn be reinvested in the team, in order to further accelerate our 'Mountain Climber' plan, aimed at catching up with top teams in terms of state-of-the-art facilities and equipment," added Rossi.
Alpine's 'Mountain Climber' plan is the team's schedule to be contesting for championship titles within the space of 100 races, starting in 2022.
The group of investors have prior experience of working in sports. RedBird has been involved with the Fenway Sports Group – the owners of Premier League team Liverpool and Major League Baseball giants, the Boston Red Sox – as well as the Dallas Cowboys in the NFL and Toulouse in French football. RedBird also bought Italian soccer giants AC Milan for $1.2 billion last year.
Reynolds and McElhenney are the co-owners of Welsh soccer side, Wrexham. Since taking over the club in 2021, Wrexham has become a subject of global interest.
As well as a hit Disney+ documentary, the club secured promotion to the Football League in April, ending a 15-year stay in non-league football.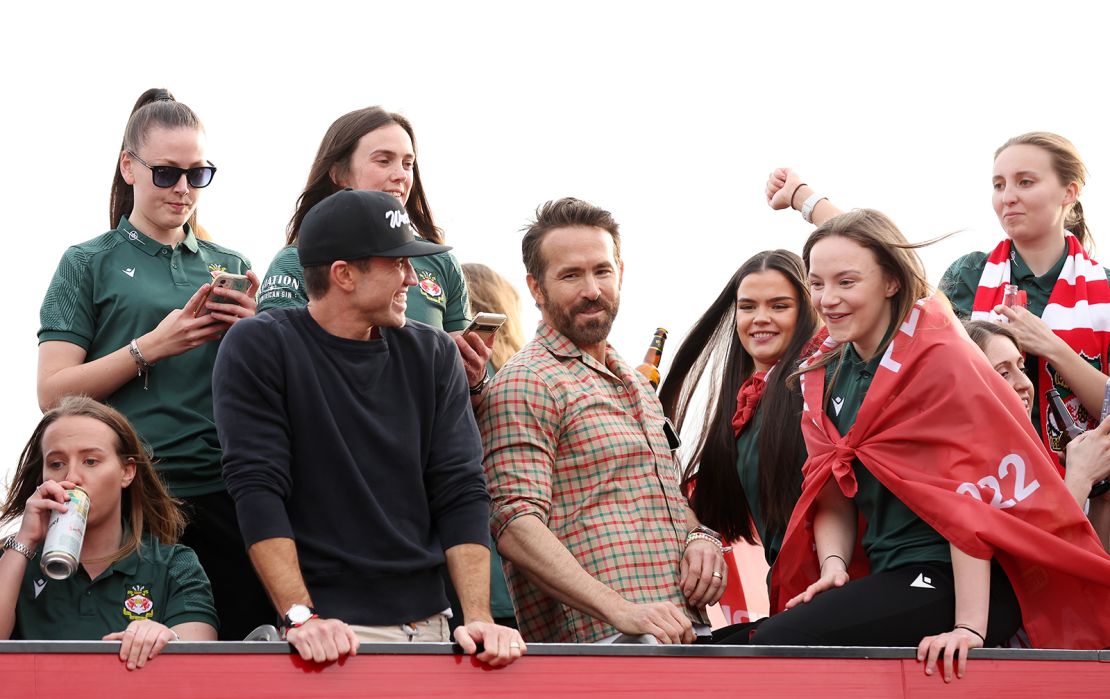 The statement says Reynolds and McElhenney's Maximum Effort Investments will provide "successful sports and media experience and operational expertise in building high-growth companies."