Editor's Note: Untold Art History investigates lesser-known stories in art, spotlighting unsung and pioneering artists you should know, as well as uncovering new insights into influential artworks that radically shift our understanding of them.
At the turn of the 20th century, the studio run by Norwegian photographers Bolette Berg and Marie Høeg had a secret second purpose. During the day, it operated as a conventional atelier where locals in the coastal town of Horten, Norway, could come have their portraits taken for pocket-sized cartes de visite, the era's tradeable profile pictures. After hours, though, it became a clandestine gathering space for politically-minded women, as equality movements were burning brightly around the country.
Berg and Høeg lived life on their own terms, both as romantic partners in a time of little LGBTQ visibility and as business partners running a studio and publishing company when women were highly restricted in their careers — and beyond. But decades after their deaths in the 1940s, another radical aspect of their lives resurfaced, tucked away in boxes of glass negatives marked "private": the couple eschewing traditional gender norms in playful portraits they took of themselves and loved ones.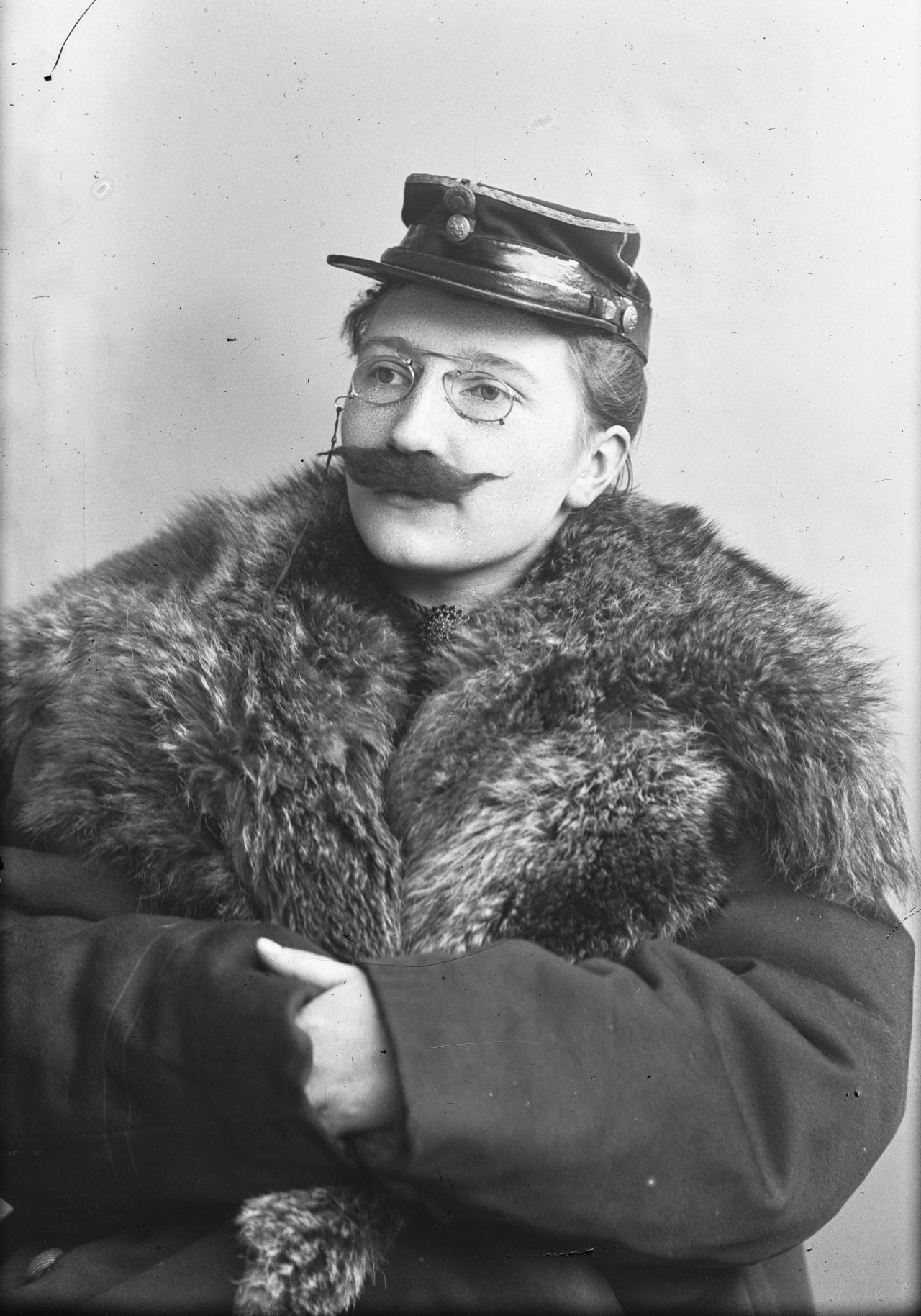 In the photos, Berg and Høeg dress up in womenswear and menswear, using props and painted backdrops to set their irreverent scenes. In one, Berg dons an oversized fur-lined wool coat, a mustache and spectacles, eyes glimmering with mischief. In another, Høeg and one of Berg's sisters light cigarettes while sitting in a rowboat; a small dog peeking over the edge.
Bought at auction in the 1970s by the photographer Leif Preus, these personal negatives went unnoticed within his larger collection for years. But since the first exhibition of Berg and Høeg's work was shown in the mid-1990s, the women have become cult figures in queer art history, and continue to gain wider international acclaim — most recently through the exhibition "Like a Whirlwind" at the major international festival PhotoESPAÑA, on view until August 24 in Madrid.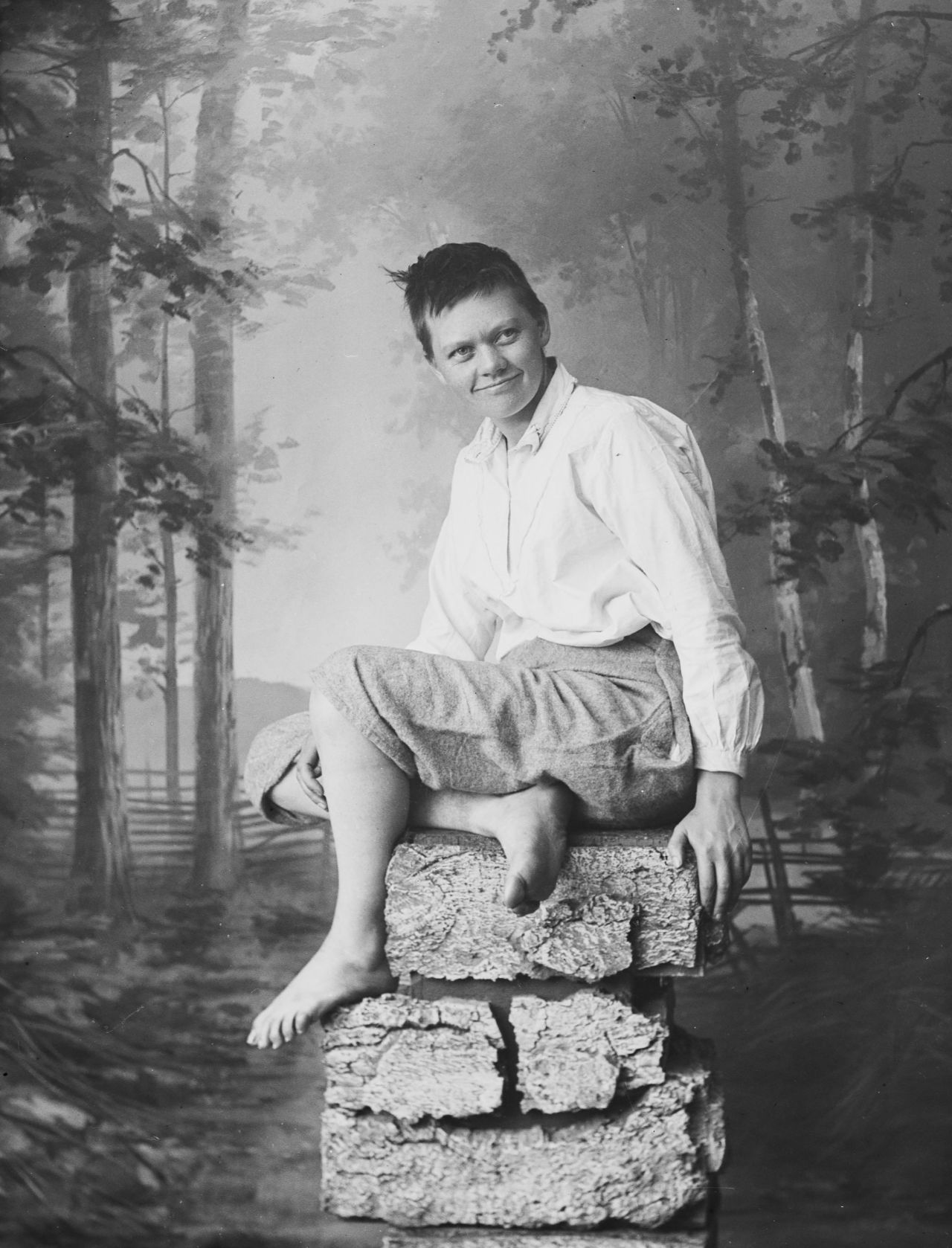 The couple's self-portraits are striking because they were captured "in a way that seems so modern," according to curator Kristin Aasbo, who works at the Preus Museum in Horten and has led research and exhibitions on the pair. (The museum, founded from Preus' collection in 1976, was later acquired by the Norwegian government and now serves as the country's national photography museum.) She loves their dynamic, apparent even in their solo portraits, when they are "having fun for the person behind the camera," she said.
One of Aasbo's favorite images features the couple in their prop boat, with Høeg 'rowing' its oars. It's one of the only known photographs of the couple posing together.
"Both of them have their hands visible, and you can see there's a ring on each of their fingers," Aasbo noted. "It's almost like a wedding photo, so I'm very fond of that."
Energizing a town
Though much of Berg and Høeg's lives remain a mystery, a handful of academics and curators have slowly pieced together some details from newspaper clippings and other documents of the era.
Høeg, who was from a family of fishermen, grew up in the small town of Langesund, and began photographing after traveling with her brother to Finland. It's believed she met Berg, who was studying photography at the time, while in Finland; they relocated to Horten in 1894 to run their studio. Berg, born in Nannestad, was the daughter of a village priest, and one of six sisters — only one of whom ever married.
Høeg also bucked conventions, with her gender non-conforming style and an inherent magnetism, according to Aasbo. "Marie came to (Horten), this sleepy little town, and she just started making things move," Aasbo said. "She smoked and she wore trousers — she was a very outgoing and outspoken woman."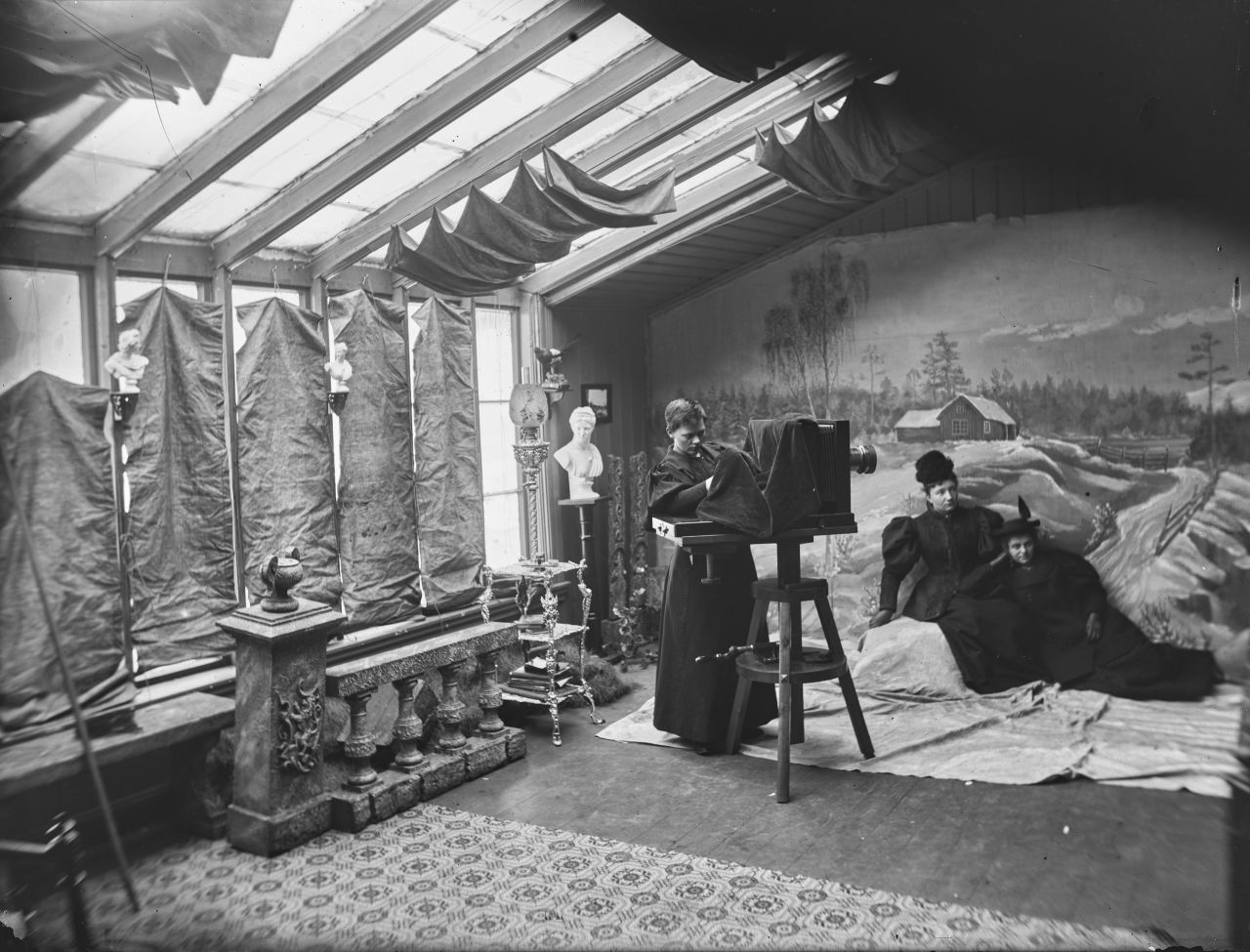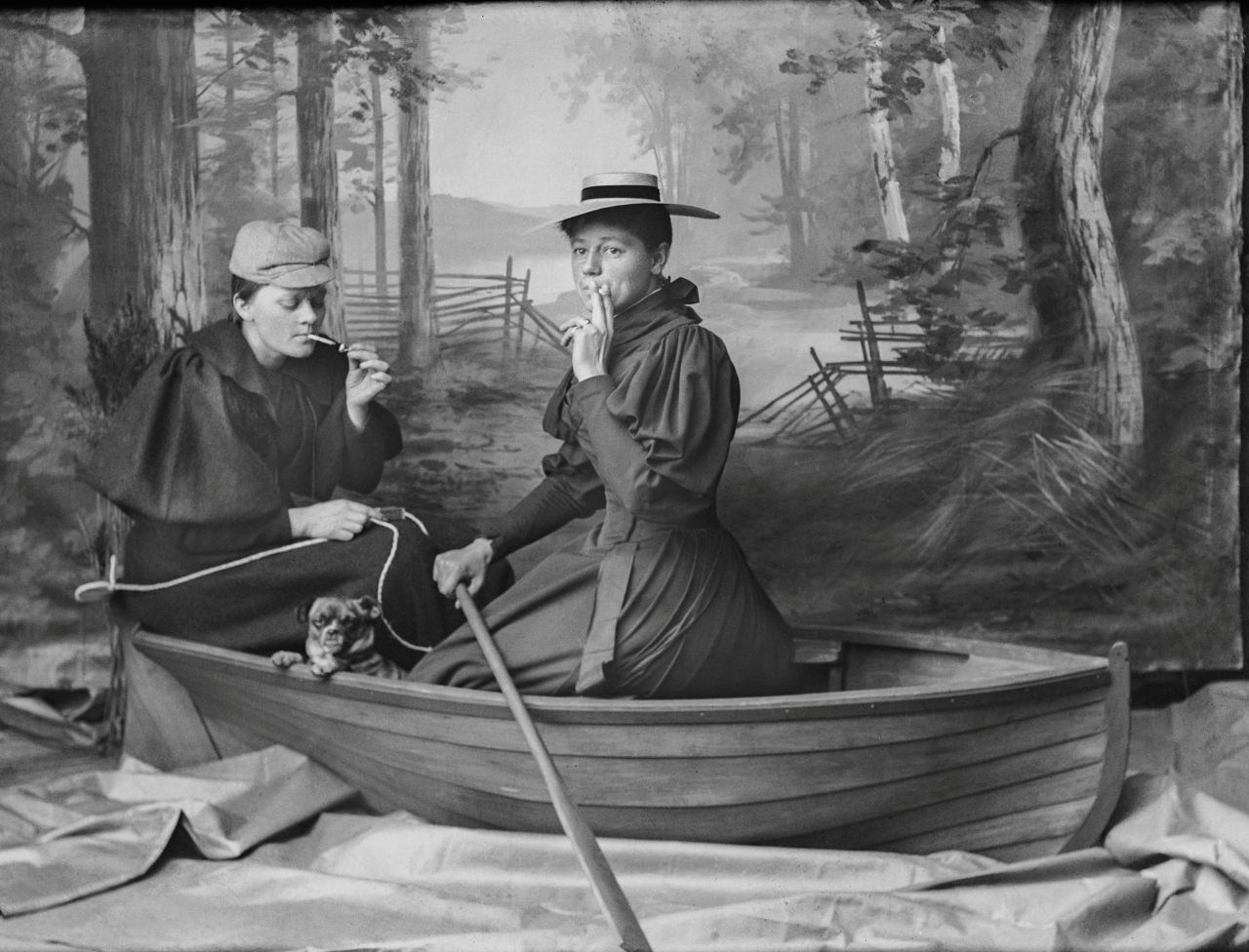 At their studio, Berg & Høeg Fotoatelier, Høeg hosted the intentionally enigmatically named "Discussion Club," where women in the community learned how to discuss politics during the suffrage movement — they were granted full rights to vote in 1913 — as well as meetings for a group called "the Sanitary Ladies," which focused on environmental causes.
While at work, Berg and Høeg primarily produced the smaller cartes de visite and larger cardboard-mounted cabinet cards that were popular portrait options of the time. But they closed the business and moved to Oslo in 1903, shifting their focus to printing postcards of landscapes and Norwegian art as the postcard market was booming, as well as publishing books on art and society, including career-focused books for women.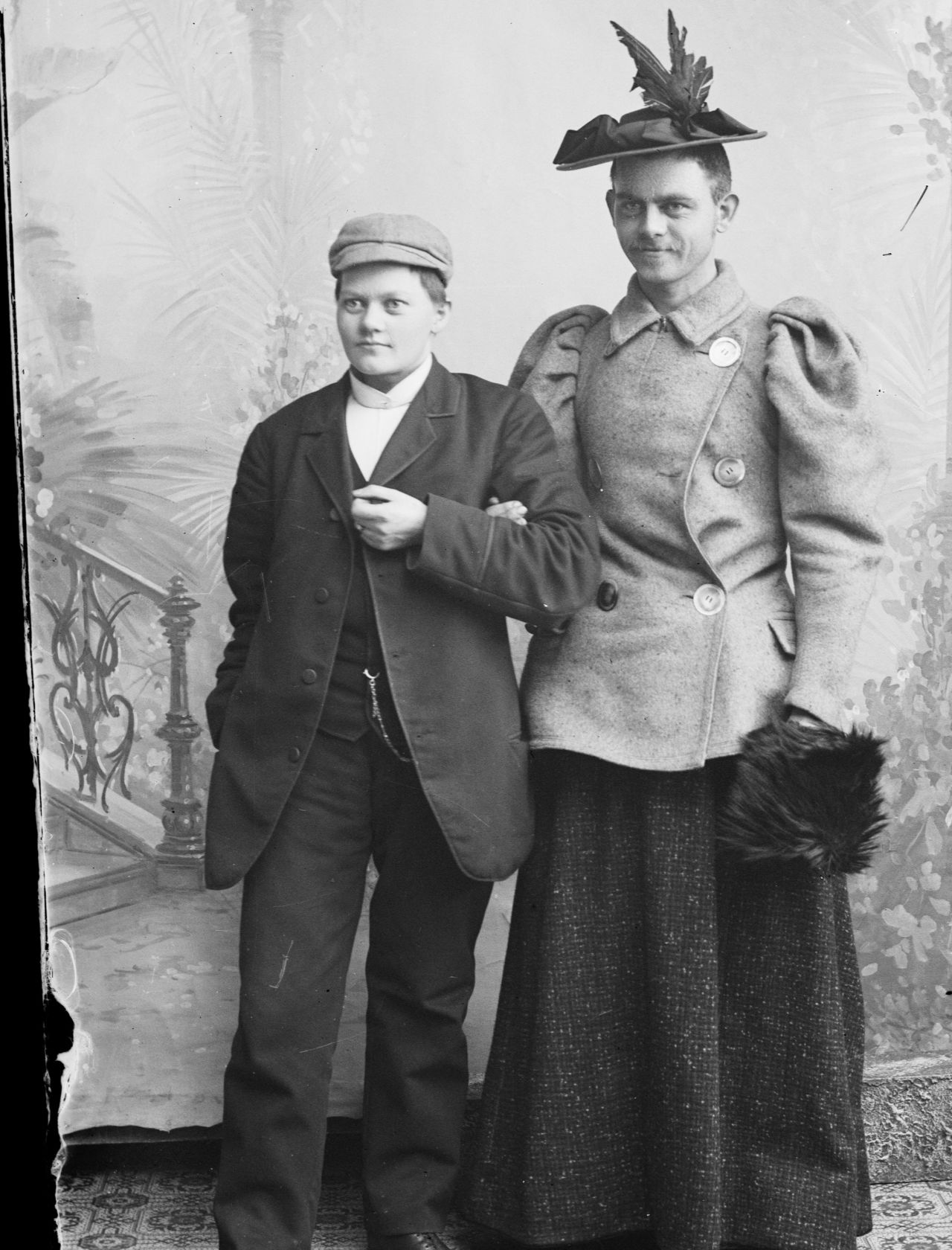 "I see them as businesswomen," Aasbo explained. "They were conscious about what was in the air at the moment, and then they found their way of life."
The photographers' relationship was likely an open secret, according to Aasbo.
"It was quite well known that they were living together as partners, as lovers," she said. "They lived together their whole lives," though some may have thought they were simply "best friends forever," she said with a laugh.
An ongoing search
Exactly where the photographers' negatives came from is another piece of the puzzle Aasbo is hoping to solve. Their whereabouts during the 30 years between their deaths and the auction in which Preus acquired them remains a question mark, though it's believed Berg and Høeg left the boxes in their farmhouse in Lunner, where they often vacationed, and were only discovered after the home's sale, she explained.
In a serendipitous moment, the museum acquired hundreds more of their negatives by accident last year, when they were discovered within a collection of work by the Norwegian photographers (and brothers) Thorvald and August Brunskow. And just like those purchased by Preus, among the batch of negatives was a small "private" box, containing more lively and intimate self-portraits. Altogether, there are now around 700 known negatives of Berg & Høeg's work, some 80 of which chronicled their "private" lives.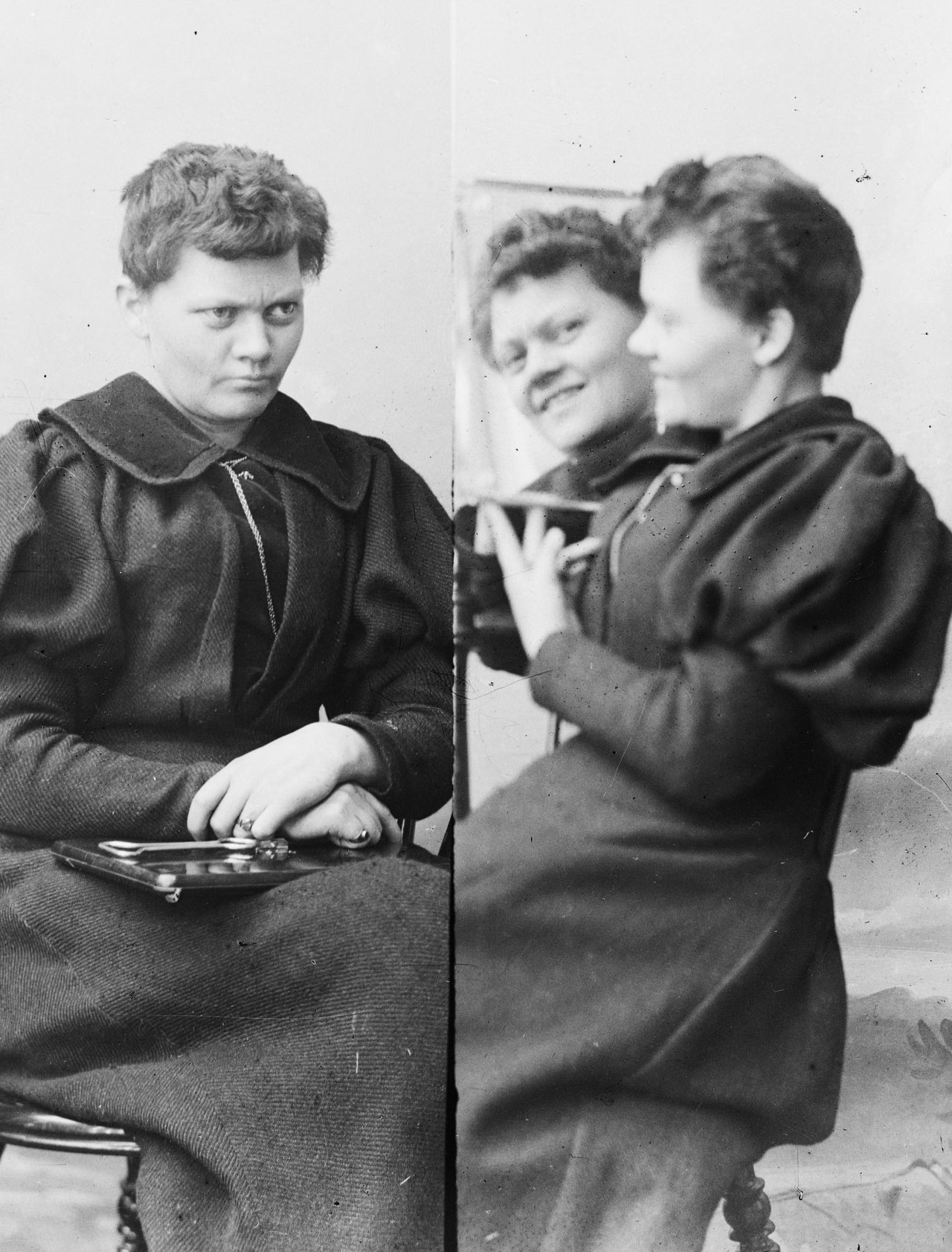 "It was just by chance that we got these," Aasbo said of the recent acquisition. "It's almost like there's something bigger than us that wants us to find more on these ladies."
The quietly radical images would have likely been controversial during Berg and Høeg's lifetimes, and are exhibited with that context in mind today. Though some critics online have debated whether the designation "private" meant the photos should have remained out of the public eye, Aasbo has a different interpretation.
"I don't think that 'private' means 'don't touch,' I think that it means that it's not a part of their business," she said.
Aasbo is hoping to find more on their lives as their reputation grows. So far, their photographs have only exhibited in Europe, but will debut in the US next year at the gallery Wrightwood 569 in Chicago.
"It would have been wonderful for a diary to be discovered, but I don't think we'll find that," she said "But we have grown so fond of these ladies… They get into your heart."