With multiple bags and a baby bump protruding from an unbuttoned jacket, Rihanna's maternity style has reached new heights in Louis Vuitton's latest campaign.
A series of newly published images, one of which was teased on a Paris billboard ahead of the label's show there last week, depicts the singer, fashion mogul and soon-to-be mom of two, striding through New York City, cup in hand.
The campaign was masterminded by musician Pharrell Williams, who just days ago unveiled his first collection for Louis Vuitton since succeeding the late Virgil Abloh as creative director of menswear in February.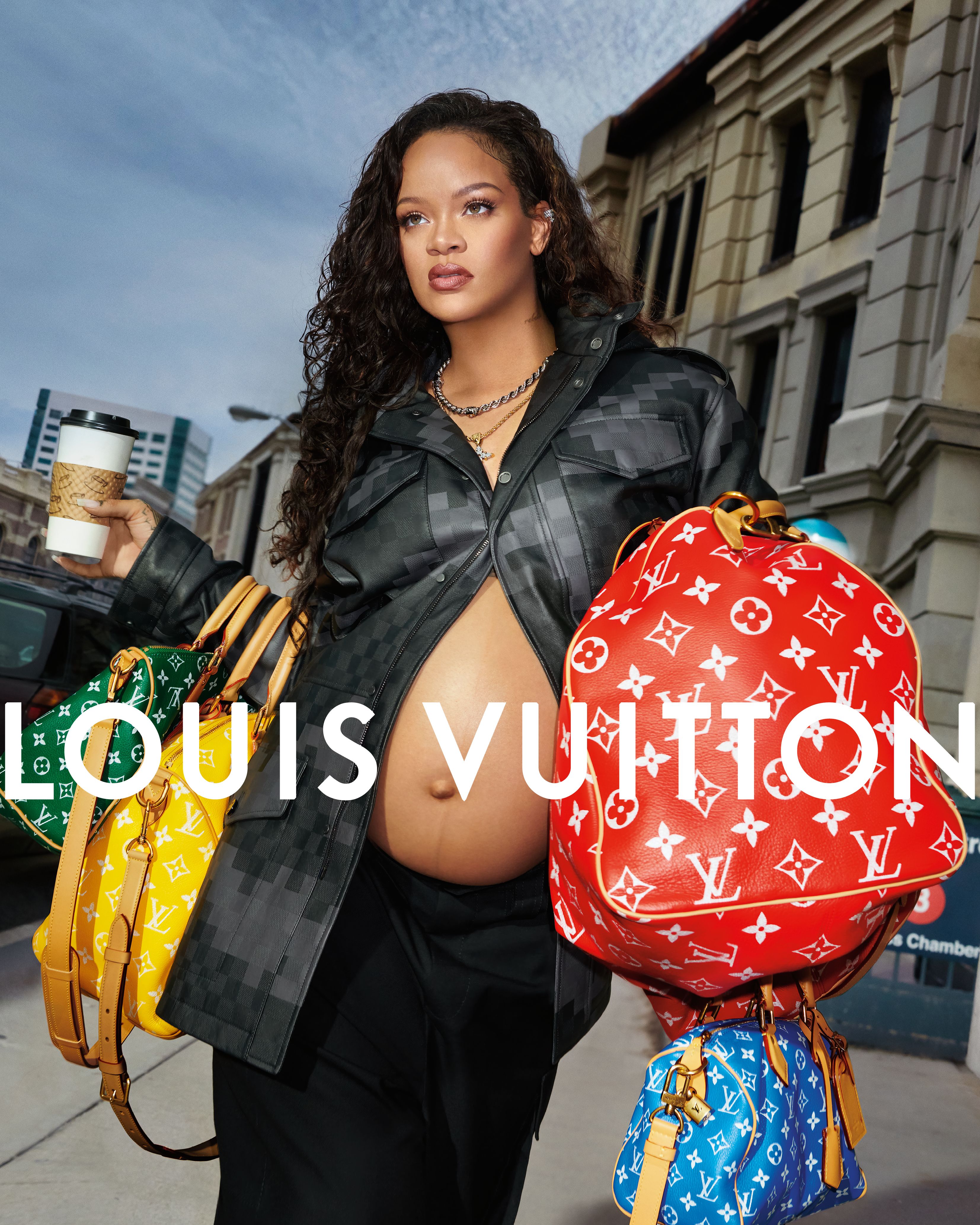 Shot by photographers Keizo Kitajima and Martine Syms, the images — and an accompanying campaign video — feature Williams' new take on Louis Vuitton's iconic Speedy bag. Rihanna is pictured with various versions of the bag in red, green, yellow and blue.
In a press release, the French luxury giant described her as "a symbol of human empowerment."
Rihanna, who previously collaborated with Williams on the N.E.R.D. track "Lemon," has earned plaudits for her edgy maternity fashion. In several of the campaign pictures she is seen wearing Louis Vuitton garments bearing the checkerboard motif that featured heavily in the label's star-studded Spring-Summer 2024 show last Tuesday.
The singer was one of several A-list celebrities in attendance that evening, which marked Williams' Louis Vuitton debut. After arriving late, she snuck in and sat on the front row alongside rapper boyfriend A$AP Rocky, with whom she is expecting a second child.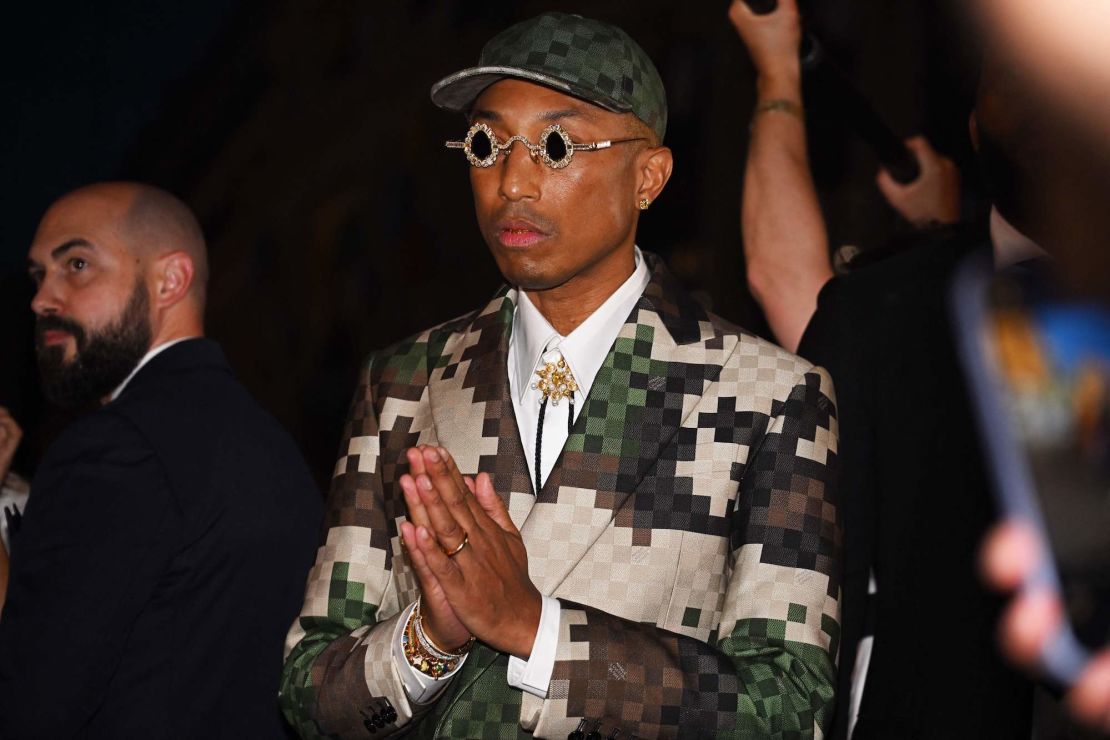 On the runway, Williams sent out over 70 looks in a spectacular display that featured a full orchestra and gospel choir.
Although unveiled as part of a menswear collection, the reimagined bag is being marketed as a unisex product. Louis Vuitton said that a Speedy was "one of the first bags" Williams owned, and that his version was inspired by "the codes and stylistic attitude" of New York's Canal Street.
"The Speedy was always a men's canvas bag until they made a smaller version for Audrey Hepburn in 1965," Williams said in a press release after last week's show. "I wanted to take something I felt would be unisex and just make a great bag for humans. It is an everyday icon conceived for every walk of life."