More than 55 million people from southern Arizona to the Florida coast are sweltering under a worsening heat wave that is expected to expand its reach this week, bringing more dangerous triple-digit temperatures.
Excessive heat warnings, the highest criteria of heat alerts, include Dallas, New Orleans and Baton Rouge, Louisiana, where the heat index will approach 120 degrees.
The scorching temperatures in the South are being brought on by a "heat dome," which is created when a ridge of high pressure builds over an area, trapping air inside as temperatures warm – often to uncomfortable or even dangerous levels.
Temperatures from southeastern Arizona through southern New Mexico and into Texas will remain in the 100s Tuesday and spread northward into the Central Plains and Missouri Valley Wednesday, the National Weather Service's Weather Prediction Center said.
"There may be more danger than a typical heat event, due to the longevity of near-record or record high nighttime lows and elevated heat index readings," the prediction center said.
Compounding the dangerous effects of the heat wave will be abnormally warm overnight temperatures that will provide little to no relief from the heat, the prediction center said. Temperatures won't fall below 80 degrees at night in many areas like Dallas, New Orleans and Shreveport.
The heat wave is expected to get worse before it gets better, with no relief in sight before early next week.
And the heat domes that drive record-setting temperatures are expected to become more frequent – and hotter – due to the climate crisis.
In the meantime, more than 90 record high temperatures could be broken this week from Texas to Missouri to Florida.
"Extreme heat and humidity will significantly increase the potential for heat related illnesses, particularly for those working or participating in outdoor activities," the National Weather Service warned Monday.
Already, extreme heat in Texas has contributed to at least two deaths at the remote Big Bend National Park on Friday, where temperatures reached 119 degrees. The state has been experiencing the heat wave for more than two weeks.
The heat in Austin, Texas, has already put a strain on emergency services, city officials said in a Monday news conference. Austin EMS reported an uptick in heat-related emergencies with 118 calls for service in the last two weeks alone, said Assistant Chief Wesley Hopkins.
The Texas Department of State Health Services has been warning residents to take precautions to protect themselves from heat exhaustion and heat stroke.
"Stay cool, drink plenty of fluids, wear cool clothing and limit strenuous outdoor activities," the health department said, adding that elderly residents, small children, people with chronic diseases and those without access to air conditioning are most at risk.
Dallas is expected to reach 104 degrees Tuesday, while New Orleans is forecast to hit 98 degrees. But extremely high humidity levels mean it'll feel like 110 to 115 degrees across much of central, eastern and southern Texas as well as most of Louisiana and southern Mississippi.
The city of New Orleans has also warned residents that the high temperatures can be "life-threatening."
"The combination of afternoon heat index readings above 110 degrees and morning lows remaining well above normal will provide little if any relief for the body to cool for those without access to air conditioning or cooling centers," New Orleans officials said in a press release.
In New Mexico, critical fire weather conditions were expected Monday and Tuesday as warm temperatures mix with strong winds and low humidity, according to the National Weather Service in Albuquerque.
Warning that it takes "only one spark to start a wildfire," the weather service asked residents to avoid activities with open flames, throwing cigarettes out of windows or parking on dry brush.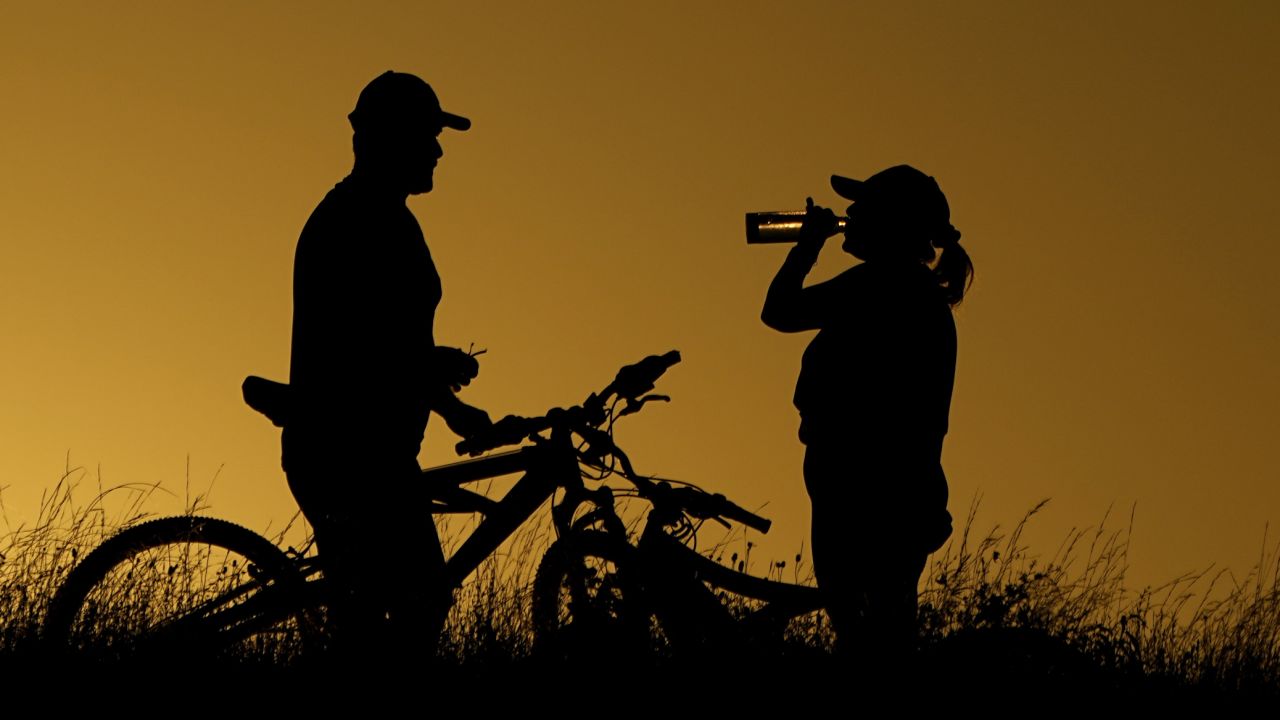 Temperature records already broken
The intensifying heat wave has already brought record-breaking temperatures to Texas.
San Angelo saw a record-high daily temperature of 112 degrees on Monday, while Del Rio set a daily record with 111 degrees.
Monday marked the ninth consecutive day Del Rio set a record high daily temperature, according to the National Weather Service.
Both areas have also seen all-time record high temperatures during this heat wave, with Del Rio hitting 115 degrees on June 21 and San Angelo recording a temperature of 114 degrees on June 20 and 21.
Even as the heat spreads into nearby states, the dangerous heat is forecast continue across south-central Texas this week.
"Many areas outside south and south-central Texas (will) experience their most significant heat of the season thus far," the prediction center said.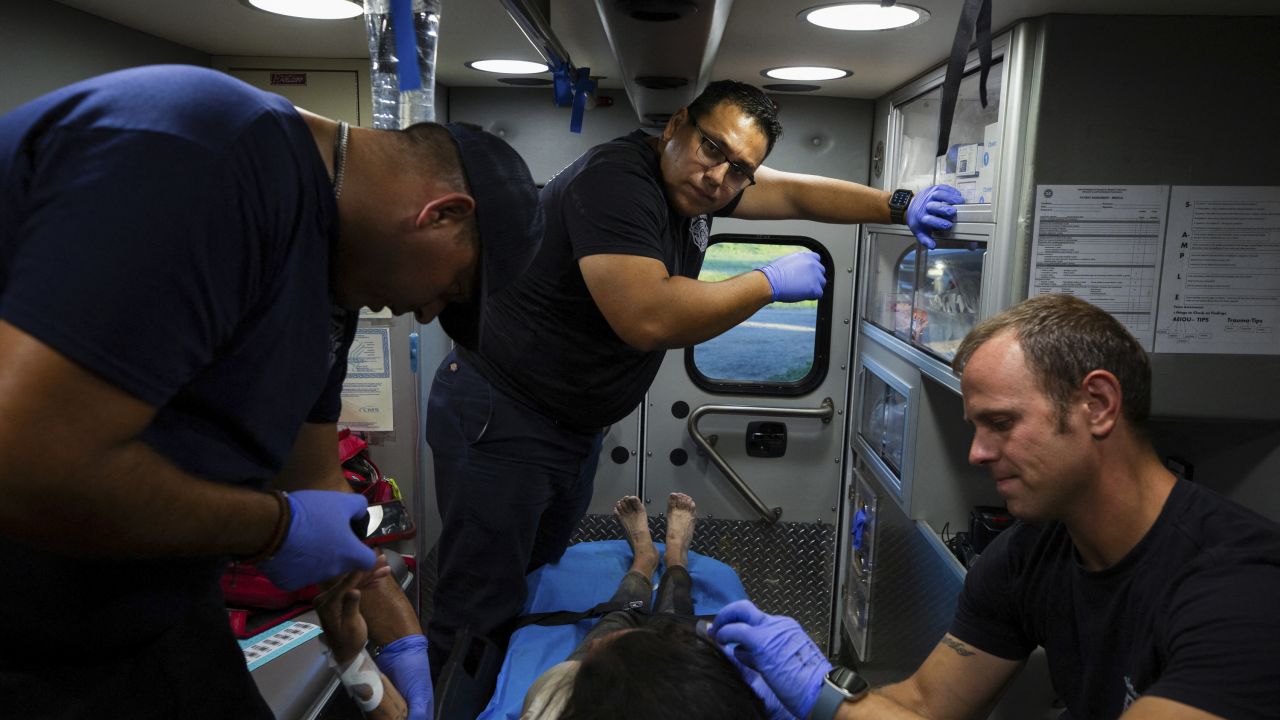 Scorching heat helping to fuel storms
Along the northern side of the oppressive heat, strong to severe storms are expected to develop. Hot temperatures across the Central and Southern Plains, in conjunction with an approaching cold front, will set the stage for damaging winds, very large hail and isolated tornadoes.