The Chinese surveillance balloon that traversed the United States earlier this year before it was shot down did not collect intelligence while flying over the country, the Pentagon said Thursday.
Steps taken by Washington to stop the high altitude device from potential information gathering as it crossed the US in early February played a role in that outcome, according to Pentagon spokesman Brig. Gen. Pat Ryder.
"We believe that (the balloon) did not collect while it was transiting the United States or flying over the United States, and certainly the efforts that we made contributed," Ryder told reporters at a briefing.
The balloon was downed by an American fighter jet off the coast of South Carolina on February 4, after it was tracked crossing the continental US on a course that took it over sensitive military sites.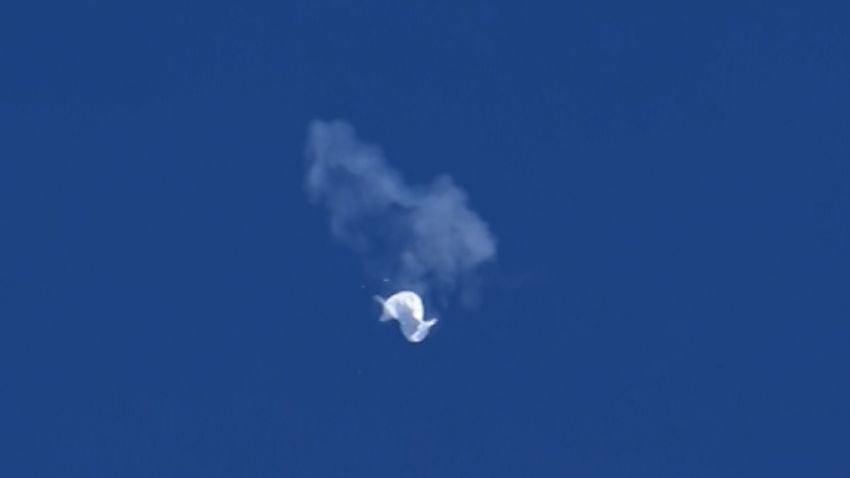 Video shows moment US missile hits suspected Chinese spy balloon
The incident inflamed already tense relations between Washington and Beijing, significantly setting back American efforts at that time to restore hampered communications with China.
The US ultimately linked the balloon to an extensive surveillance program run by the Chinese military, and US President Joe Biden has since alleged the device was carrying "two boxcars full of spy equipment."
China has repeatedly claimed the device was a civilian research airship that was blown off course by accident and after its detection issued a rare statement of "regret" over the incident, which resulted in the postponement of a planned trip from US Secretary of State Antony Blinken to Beijing. That trip took place last week, more than four months later.
When asked about the Pentagon's statement during a briefing Friday, a Chinese Foreign Ministry spokesperson said the "so-called spy balloon" was a "total smear against China."
At the time of the incident, Washington had signaled that the balloon did not present a significant intelligence gathering risk.
A senior defense official in early February said the device was assessed to have "limited additive value" from an intelligence collection perspective, but that steps were being taken to protect against such collection.
Parts recovered from the downed balloon have since been the subject of extensive investigation into their capabilities, including whether they were able to transit any information gathered back to China in real time.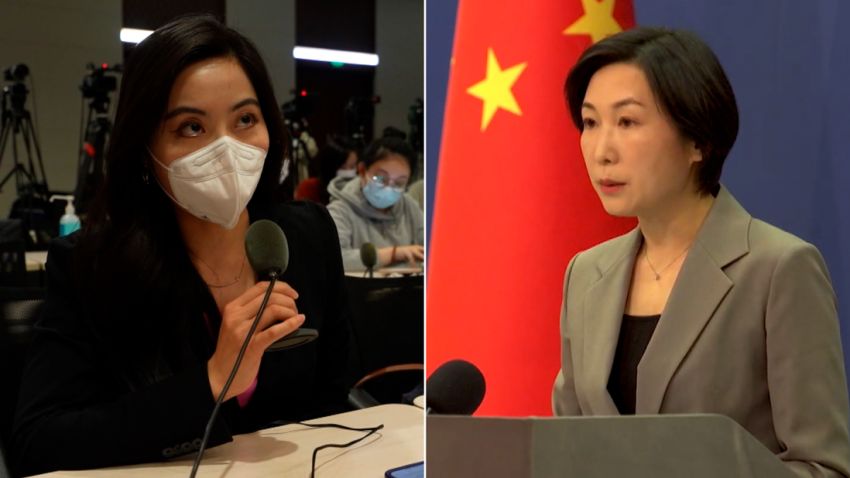 CNN reporter asks Chinese official about suspected spy balloon. See the exchange
Ryder on Thursday did not get into specifics regarding recent reports that the Chinese high-altitude balloon was using US surveillance technology, but said such a situation would not be surprising.
"We are aware in previous cases, for example, things like drones and other capabilities … where off the shelf, commercial US components have been used," Ryder said.
The balloon continues to stoke tension between Washington and Beijing, even as the US last month said that "both sides" were seeking to move past the pause in communication that followed the "unfortunate incident."
Biden sparked Beijing's ire last week when he told guests at a political fundraiser that Chinese leader Xi Jinping "got very upset" after the US shot down the balloon because "he didn't know it was there" and then compared Xi to "dictators" who become embarrassed when they don't know what's going on.
China slammed the remarks, which came on the heels of Blinken's visit, as an "open political provocation" and repeated their denial that the balloon was meant to spy over the United States.
CNN's Wayne Chang contributed reporting.