On June 6, Ukraine suffered an environmental catastrophe. The collapse of the Kakhovka dam in the south of the country sent water thundering downstream, killing more than 100 people according to Ukrainian officials. It wiped out villages, flooded farmland and nature reserves, and swept up pollutants like oil and agricultural chemicals as it made its destructive path towards the Black Sea.
The causes of the collapse have yet to be established – whether it was targeted as part of Russia's war in Ukraine, or whether it was a structural failure – but what is certain is that it is one of the biggest ecological disasters Europe has seen in the last few decades.
And Ukraine is calling it "ecocide."
Ukrainian President Volodymyr Zelensky described the collapse as "an environmental bomb of mass destruction." High profile figures outside the country have agreed. The Swedish climate activist Greta Thunberg, on a visit to Kyiv on Thursday, told reporters that "ecocide and environmental destruction is a form of warfare as Ukrainians by this point know all too well, and so does Russia."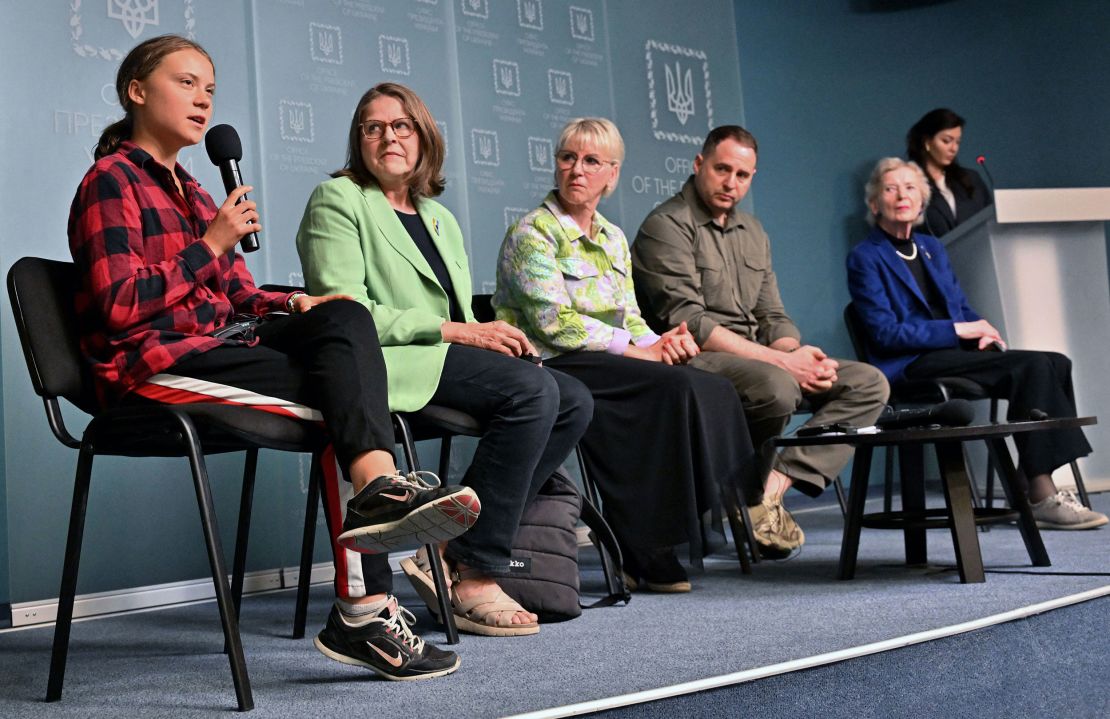 The term "ecocide" may be an unfamiliar one to many, but there has been a long-running fight to get large-scale environmental destruction recognized as an international crime, prosecutable at the International Criminal Court (ICC).
As the world continues to witness ecological disasters that span national borders, criminal accountability is rare, due in part to a lack of proper legislation and investigative process, experts say.
It may take years to fully understand the full scope of the damage caused by the destruction of the Kakhovka dam but some legal and environmental experts believe the unfolding ecological catastrophe will be a turning point for the recognition of ecocide.
"This moment, the destruction of the dam, how visible this has been, is perhaps one of those paradigm moments when we do actually see a shift," said Doug Weir from the Conflict and Environment Observatory, a UK-based charity.
What exactly is ecocide?
The push to make ecocide an international crime has been bubbling for decades, but the past 10 years or so have seen a renewed fight, spearheaded by the British lawyer Polly Higgins, who died in 2019. "There has been pressure building up around this issue," Weir said.
Until now, international criminal law has focused mainly on crimes committed directly against people, but experts say there has been a gap when it comes to legislation that would target the gravest harms to the environment.
The Deep-Water Horizon oil spill, severe pollution in the Niger Delta and Amazon deforestation, could be examples of ecocide, said Jojo Mehta, co-founder and executive director of Stop Ecocide International.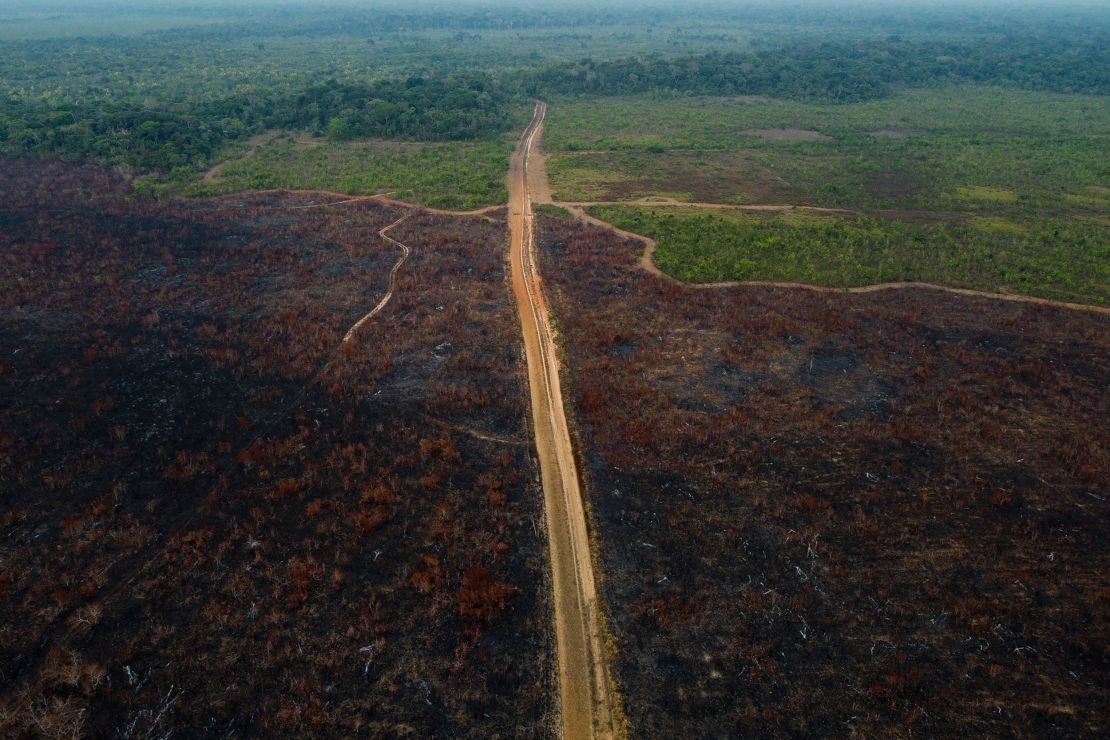 For years, Indigenous leaders and human rights groups in Brazil have been asking the ICC to investigate the former Brazilian president Jair Bolsonaro for ecocide, over dismantled environmental policies and soaring deforestation.
In 2021, a panel of experts drafted legislation that, if adopted, would add "ecocide" as the fifth crime the ICC can prosecute, alongside genocide, crimes against humanity, war crimes and the crime of aggression.
The panel defined ecocide as "unlawful or wanton acts committed with knowledge that there is a substantial likelihood of severe and either widespread or long-term damage to the environment being caused by those acts."
Philippe Sands, a lawyer with more than 30 years of experience in international law, was part of the panel. "The law can make a difference by changing consciousness," he told CNN. While the crimes the ICC prosecutes focus directly on the protection of the human, "the gap is the crime to the environment," he said.
Mehta, whose charitable foundation commissioned the independent expert panel, said the idea of legislation wasn't to prosecute every little environmental harm. "What ecocide aims at is naming and criminalizing the worst harms to nature," she told CNN.
That is important practically and legally but also symbolically, Mehta said. "When you put ecocide alongside genocide, it's also about saying that actually, when we destroy ecosystems upon which we essentially depend for our existence, then that is just as bad, wrong, dangerous, serious as destroying people," she said.
As well as forcing accountability, Mehta believes the legislation could help stop environmental crimes being perpetrated in the first place, forcing corporate executives and political leaders to consider the environmental damage their actions may cause.
"The whole point of criminal liability is not actually punishment, it's prevention," she said. "The fact that there is not a crime that says you shouldn't destroy the environment to this degree means that there is implicit permission around it. I mean, you can imagine what will happen if we suddenly decriminalize murder?"
What happens next?
The legislation proposed by the panel is yet to be adopted by the more than 120 countries that are parties to the Rome Statute of the International Criminal Court, but several countries, including Ukraine, have already adopted ecocide as a crime under domestic law.
A number of others have debated doing the same, including Brazil, Canada, Kenya, the Maldives and the UK, according to Stop Ecocide International.
As the campaign to recognize the crime of ecocide gains pace around the world, however, some experts believe its adoption by the ICC is inevitable. "It is not a question of whether ecocide will become part of international criminal law, it's only a question of when," Sands said.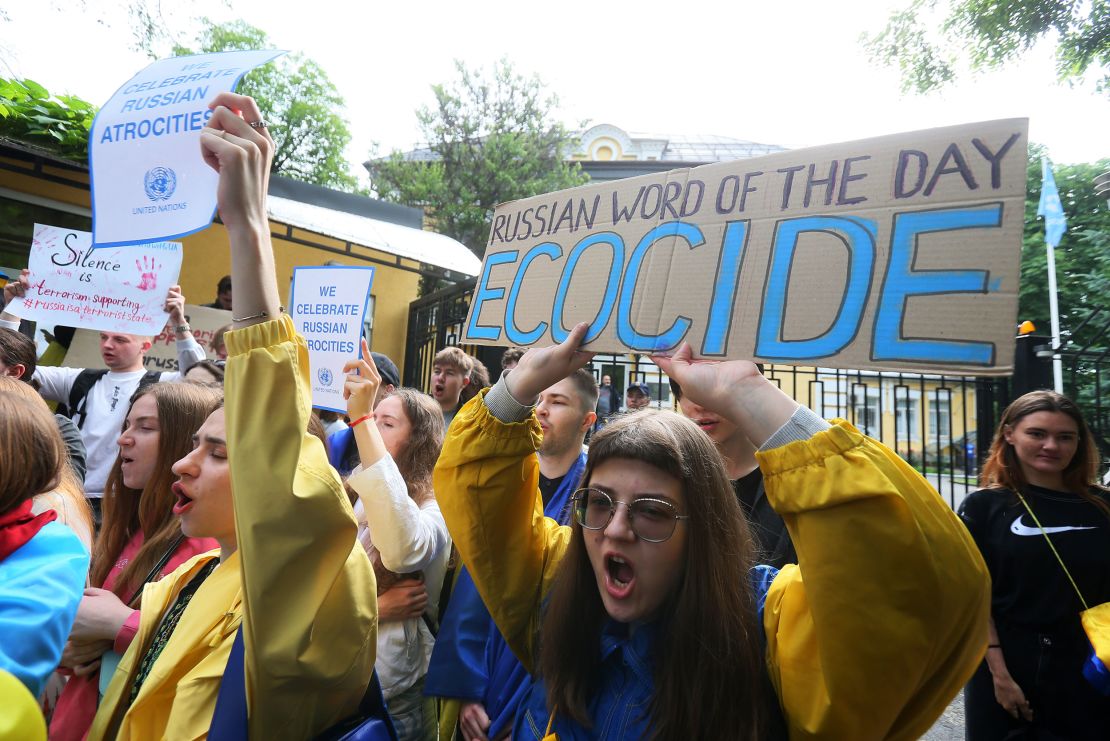 There are sticking points, though.
The fact that ecocide would not just apply in conflicts could be an obstacle, Weir said. "It also applies in peacetime, and it's also potentially targeting corporations, like big oil companies, who may well be committing ecocide through their actions," said Weir. There are a number of countries that may fear "how far it could go, or what it could constrain," he added.
Others say the issue has not been among the ICC's priorities and that, in general, political will is lacking.
A spokesperson for the ICC told CNN that "the Office of the Prosecutor continues to focus on the implementation of its mandate to investigate and prosecute the core crimes within the Court's jurisdiction" and that "such investigations and prosecutions may also address acts intended to destroy or harm the environment."
Many experts still believe that the recognition of ecocide as a separate crime at the ICC is needed to provide the tools to hold people accountable, and also to act as a deterrent.
"This is about us, we have to be working on finding these tools, as climate change and environmental issues, these are not just issues for one country," said Anna Ackerman, policy analyst at the International Institute for Sustainable Development, who also works with Ukrainian and European NGOs on green reconstruction in Ukraine.
Ukraine calculates the damage
In southern Ukraine, officials and non-profits are still trying to figure out the extent of the ecological catastrophe resulting from the dam collapse.
The flooding has already had far-reaching impacts. Authorities in the city of Mykolaiv have warned residents not to drink tap water, go swimming or fish after contaminants, including Cholera-like vibrio bacteria, were detected in the water.
The once picturesque coastline of the city of Odesa has turned into "a garbage dump and animal cemetery," Ukrainian authorities have said. Nearly 3,000 people have been evacuated from the Kherson and Mykolaiv regions.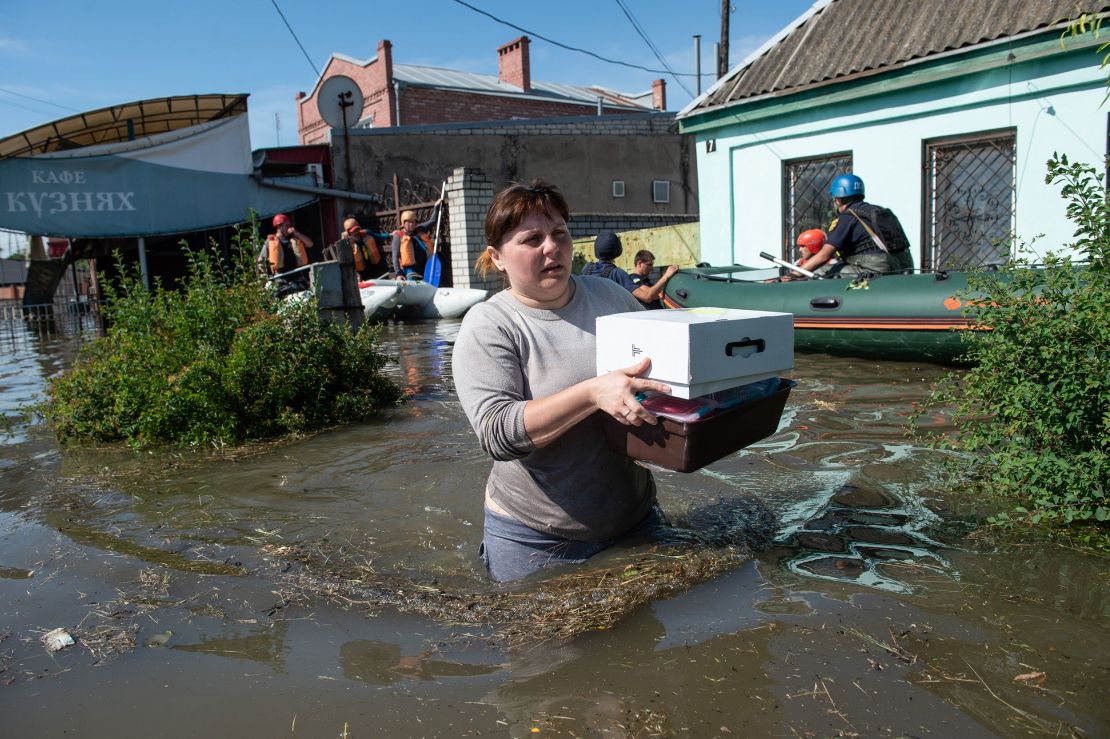 There are also fears more environmental disasters could follow. The biggest nuclear plant in Europe, the Zaporizhzhia Nuclear Power Plant in southern Ukraine, is currently under Russian control and could cause an ecological catastrophe if it were damaged, Weir said.
Ukraine's Prosecutor General has opened an investigation into the dam collapse and an investigative team from the ICC has visited the area to investigate, the court has confirmed. A working group, including Thunberg, has also been established to draw attention to the environmental impact of war.
If ecocide were an international crime, it could give the process more authority, some experts say.
"It is important to add ecocide as a crime, in the case of Ukraine, so that Russia can pay for some of the damages," even if money alone will always remain inadequate, Ackerman said.
"You can't put a price tag" on the damage that has and will result from the extinction of various species, deforestation or air and water pollution, she said. "How do you calculate that?"
CNN's Amy Cassidy contributed to this report.