China has registered the highest number of hot days over six months since records began, according to authorities, as the country confronts another record-breaking summer of blistering heat.
In the first half of this year, China saw an average of 4.1 high temperature days where the maximum daily temperature exceeded 35 degrees Celsius (95 degrees Fahrenheit), the highest since 1961, the National Climate Center said in a statement Sunday.
The national average was calculated from the number of high temperature days recorded by weather stations across the country.
China has already experienced four regional heat waves so far this summer, which arrived earlier and have been more widespread and extreme than in previous years, according to the center.
Northern China, a heavily populated region with hundreds of millions of residents, has been particularly hard hit, with more heat waves expected in coming weeks.
So far this year, Shijiazhuang, the capital of Hebei province, has seen 17 high temperature days, followed by Beijing's 14 days.
Across the country, 110 weather stations have seen record temperatures, the center said.
China's first heat wave this year arrived on May 28, more than two weeks earlier than usual and affecting 15 provinces.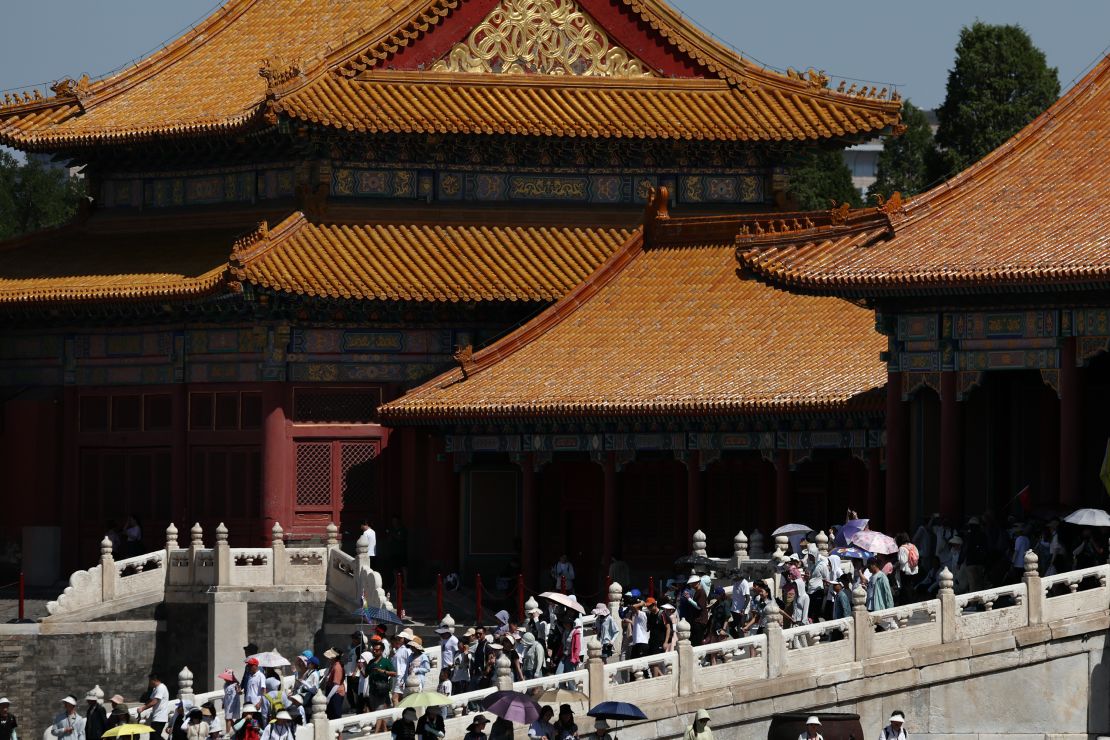 By the middle of June, more than 200 million people in northern China were suffering from maximum daily temperatures above 40 degrees Celsius (104 degrees Fahrenheit).
And during the fourth – and strongest – heat wave that lasted from June 21 to 30, Beijing's temperature soared above 41 degrees Celsius (105.8 degrees Fahrenheit), setting a new record for the capital's hottest day in June.
The National Climate Center said that heat wave was the most extreme China has encountered over the past decade in June, a month when repeated heat waves are extremely rare, according to the center.
As the climate crisis intensifies, scientists say dangerous, record heat waves are set to become more frequent and more severe.
Zhou Bing, chief of climate service of the China Meteorological Administration, told the state-run Global Times that China has recently experienced a high frequency of extreme weather events associated with El Nino – a naturally occurring climate system marked by warmer-than-average sea surface temperatures in the Pacific Ocean near the equator.
"The development of El Nino will lead to an increase in rainfall in southern China in summer and a decrease in rainfall in northern China, with flooding in the south and drought in the north," Zhou was quoted as saying.
As northern China suffered scorching heat, the country's southwest was hit by territorial rains in the past week.
Four people died and and three went missing after landslides triggered by rainstorms and flash floods hit Wenchuan county, Sichuan province last Tuesday, state news agency Xinhua reported.
CNN's Mengchen Zhang contributed reporting.