Gunfire erupted just before midnight Monday in Fort Worth, Texas, leaving at least three dead and eight others wounded, police said.
Ten of the victims are adults and one a minor, according to a news release from the Fort Worth Police Department's homicide unit.
Hours after the tragedy, the neighborhood held its Fourth of July parade on the same street where the shooting occurred, with parade-goers waving at children on colorful floats and riders on horseback.
Monday night, officers discovered multiple people shot in a parking lot in the Horne Street area of the Como neighborhood, police said. Several victims were brought to local hospitals by private vehicles, while others were transported by ambulance, authorities said. One victim was pronounced dead at the scene.
"We had a shooting. It appears that we had multiple victims that were shot. Probably three of them were transported to Harris Southwest," police Capt. Shawn Murray said during a news conference. "Five more victims were transported to John Peter Smith."
It's too early to tell if the shooting was gang related, a domestic dispute, or something else, police said.
Detectives have yet to identify any suspects, Fort Worth police said in a news release Tuesday afternoon. Investigators believe "none of the injured were suspects in the shooting," according to the release.
Police said "several unknown males were reported to have started firing into the crowd indiscriminately and then fled the scene."
There was a large crowd in the neighborhood when police responded, Murray said.
"Traditionally, the Como neighborhood, July 3 is their big celebration," said Murray. The sound of fireworks could occasionally be heard in the background as he spoke to reporters.
"They have their parade, and July 3 in the evening, they gather up as a neighborhood and come together," he said.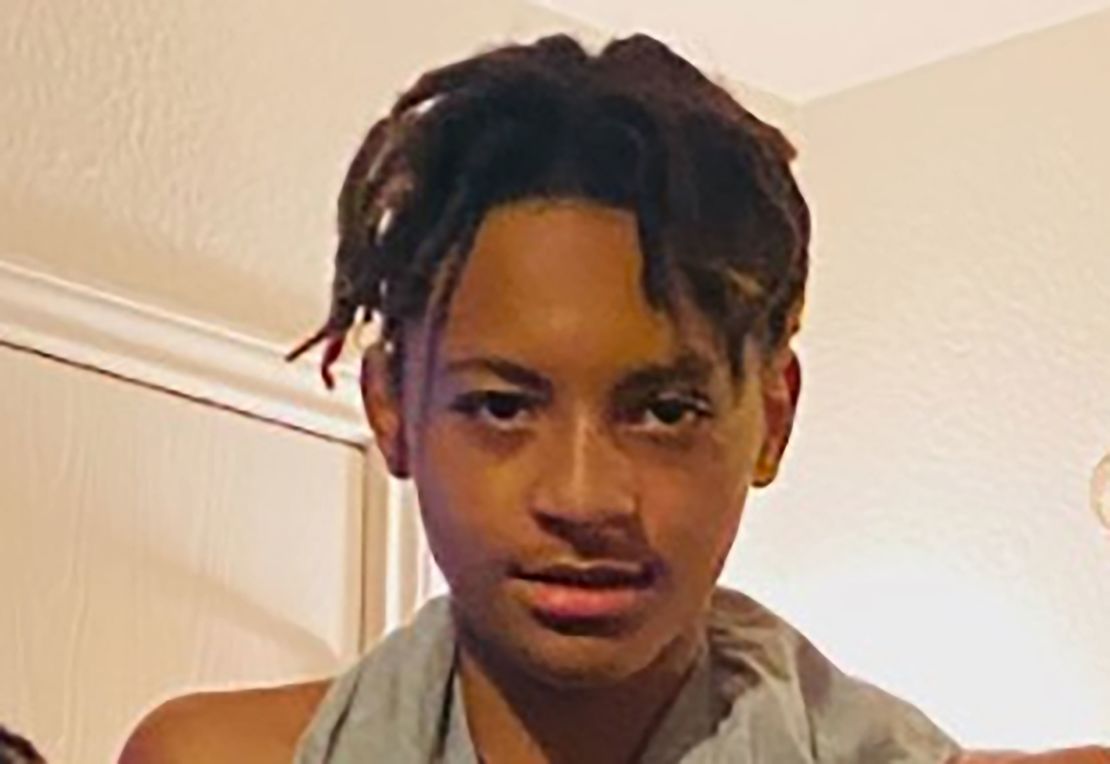 Victoria Sally on Tuesday wiped tears from behind her glasses, mourning the death of her 18-year-old nephew, Paul Timothy Willis. She described him as a hardworking manager of two McDonald's restaurants who skipped his high school graduation so he could work. He had hoped to join the Air Force.
"All he did was work," Sally told CNN. "He wasn't a bad kid. He wasn't in the streets. He didn't do drugs. He didn't drink. He had his own apartment."
Monday had been his first day off in a long time, Sally added. "He just wanted to enjoy," she said. "He was such a good kid."
Sally said her sister, Willis' mother, was about a block away when he was shot, and at one point she had walked by a crowd surrounding his body. After the shooting started, her sister tried to find Willis, not knowing her son had already died not far from where she was looking, Sally said.
"They just left him on the street," she said. "He was just laying there. Somebody gave my sister a picture of him just laying on the ground. Just dead."
"Everybody was just having fun and then you just heard gunfire, and everybody started running away," Mike Valle, who witnessed the shooting, told CNN's Ed Lavandera.
Valle said his friends had warned him the annual event can get out of hand.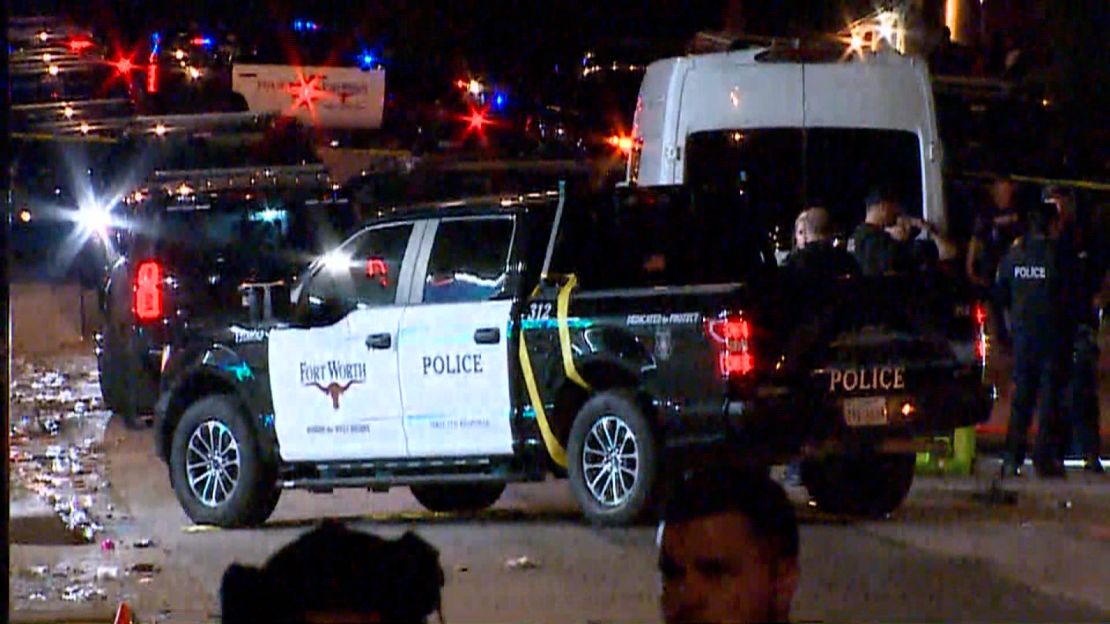 On the same date and in the same area, eight people were shot and a child was hit by a vehicle after gunfire broke out following an argument near a car wash in 2021.
"My heart breaks for the victims, their loved ones, and the entire Como community that works to build positivity and celebration in their community and our city," Fort Worth Mayor Mattie Parker said Tuesday in a tweet.
Last year, a gunman opened fire on a July Fourth parade in Highland Park, Illinois, killing seven people between the ages of 8 to 85 and injuring dozens more. The ensuing manhunt paralyzed the Chicago area before a suspect was arrested later in the day.
The deadly gunfire in Fort Worth is one of at least 345 mass shootings in the nation this year, according to the Gun Violence Archive.
The archive, like CNN, defines a mass shooting as one in which four or more people are shot, not including the shooter.
Police are also investigating a mass shooting in Philadelphia they believe left five people dead and two children injured Monday evening. They have arrested a suspect who they say had a bulletproof vest, an AR-15 style rifle and a handgun.
President Joe Biden released a statement on Tuesday condemning gun violence and calling for legislative action.
"It is within our power to once again ban assault weapons and high-capacity magazines, to require safe storage of guns, to end gun manufacturers' immunity from liability, and to enact universal background checks," Biden said.
CNN's Ed Lavandera, Ashley Killough, Ray Sanchez and Raja Razek contributed to this report.