How much money would you need to feel rich? Thousands of Americans weighed in on this age-old question and said they need, on average, nearly half a million dollars annually to feel financially free. Of course, that figure is a lofty ambition for many people, but financial experts say these smart decisions can help anyone improve their economic prospects.
Here's what else you need to know to Get Up to Speed and On with Your Day.
Get '5 Things' in your inbox
• If your day doesn't start until you're up to speed on the latest headlines, then let us introduce you to your new favorite morning fix. Sign up here for the '5 Things' newsletter.
1. Threads
Facebook parent company Meta on Wednesday officially launched a new app called Threads as a direct rival of Twitter. The app appears to have many similarities to its competitor, from the layout to the product description. Threads is intended to offer a space for real-time conversations online, a function that has long been Twitter's core selling point. The app joins a growing list of Twitter's rivals, but could pose the biggest threat given Meta's vast resources and its massive audience. Threads received 10 million sign-ups within seven hours of its launch, Meta CEO Mark Zuckerberg said on his verified Threads account. The launch also comes amid heightened turmoil at Twitter, which experienced an outage over the weekend, followed by an announcement that the site had imposed temporary limits on how many tweets users are able to read per day.
2. Russia
Yevgeny Prigozhin, the leader of Russia's Wagner paramilitary group, is in St. Petersburg, Russia, Belarusian President Alexander Lukashenko said today. Prigozhin was meant to be exiled to Belarus after abandoning his short-lived uprising that caused a crisis in Russia last month. In a move to step up an apparent propaganda campaign against the Wagner mercenary boss, Russian state media showed video of authorities raiding Prigozhin's office and residence in St. Petersburg, seizing cash, weapons and wigs. On the ground in Ukraine, rescue efforts are ongoing following a deadly Russian missile attack in Lviv early this morning. At least three people were killed in the "direct hit" on a residential building, officials said.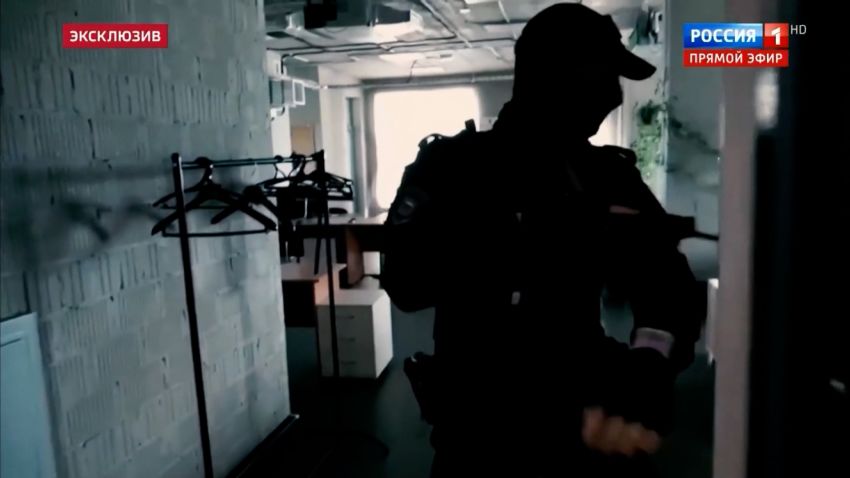 Video: What Russian authorities found in Wagner chief Prigozhin's office
3. Philadelphia
New details have emerged about the man facing murder charges for a shooting rampage in Philadelphia on Monday that killed five people, the youngest of whom was a 15-year-old boy. The gunman allegedly told police that he carried out the shooting to clean up the neighborhood, two law enforcement sources told CNN. The suspect's social media activity featured a series of posts about guns, the Second Amendment and the "loss of freedoms," according to a law enforcement source. The 40-year-old was arraigned Wednesday on charges of murder, attempted murder, assault, reckless endangerment and weapons charges, and was ordered held without bail. He "obviously planned" the shooting, a district attorney said, but the investigation into other factors of the case could take months.
4. Record heat
The hottest day on record globally happened this week and some scientists believe it could have been the hottest day on Earth in 125,000 years. The average worldwide temperature on Tuesday reached 17.18°C (62.9°F), breaking the record of 17.01°C (62.6°F) set just a day earlier. The previous highest global temperature was in mid-August 2016. While the low 60s may not sound very hot to the millions of Americans sweating through a summer heat wave, the figure is almost a full degree Celsius above the average temperature between 1979 and 2000 and represents a new indicator that Earth's climate is heating up faster than anticipated, meteorologists say.
5. Passport delays
The State Department says it is not expecting to reduce passport processing times to pre-pandemic levels until the end of the year. This comes as many frustrated travelers have had their summer plans disrupted by having to factor in waiting months to get a new passport before going abroad. In March, the agency increased the processing time for new passports to 10 to 13 weeks for routine processing and seven to nine weeks for expedited processing, which costs an additional $60. The wait time before the pandemic was two to three weeks for expedited cases and six to eight weeks for routine passport applications. Secretary of State Antony Blinken told Congress earlier this year that the department is "getting 500,000 applications a week for passports," which is around 40% more applicants this year than last year.
BREAKFAST BROWSE
Las Vegas illuminates the world's largest spherical structure
The otherworldly sphere was fully illuminated for the first time this week. Watch its dramatic debut here.
Subway makes a big change across thousands of US stores
The sandwich chain is aiming to undercut its competition with a major adjustment at its restaurants.
Daniel Radcliffe is unlikely to appear in new 'Harry Potter' TV series
Those who are eager to soar back into the wizarding world of "Harry Potter" can expect to see a fresh face behind the beloved magic wand.
'Today' weather presenter Al Roker is a first-time grandfather
Cuddles are in the forecast! The baby's name will make you smile.
Turkey seeks return of 'stolen' statue
Turkish authorities say a statue on display at a museum in Denmark was stolen from their country decades ago.
IN MEMORIAM
Hong Kong-born singer and actress CoCo Lee, whose career included dozens of successful albums, movies and TV shows, died Wednesday, her sisters announced. She was 48 years old. The "Mulan" voice actress attempted to take her life over the weekend and could not be revived from a coma, her sisters said, sparking shock and grief online.
Editor's Note: If you or someone you know is struggling with suicidal thoughts or mental health matters, please call or text the 988 Suicide & Crisis Lifeline to connect with a trained counselor or visit the Lifeline site.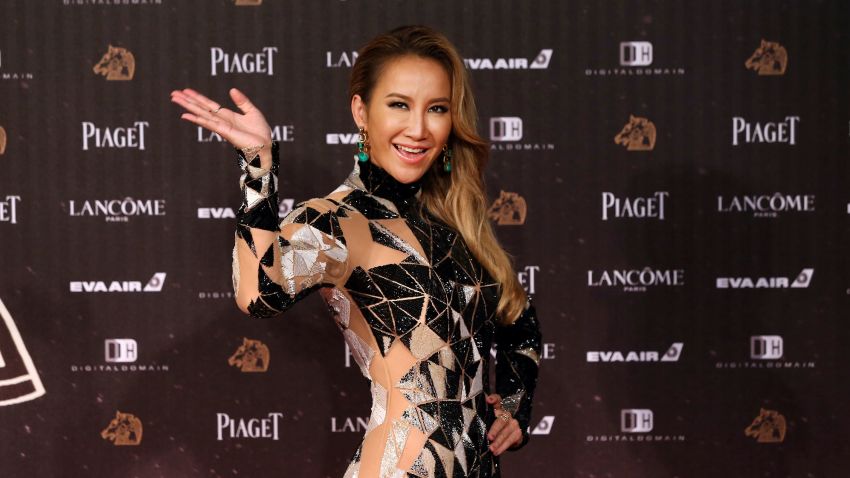 TODAY'S NUMBER
45
That's the estimated percentage of US drinking water that is contaminated with PFAS, also known as "forever chemicals," according to a new study from the US Geological Survey. A carbon filter can help, according to experts, as will monitoring your local utility website. Utilities will disclose what's in the water and what they are doing to reduce contaminants.
TODAY'S QUOTE
"I'm not going to speculate on who it was."
— White House Press Secretary Karine Jean-Pierre, commenting on Wednesday after lab testing for the powdery substance found at the White House on Sunday came back positive for cocaine. Jean-Pierre said the White House is confident the Secret Service will "get to the bottom" of the incident. She also confirmed the cocaine was discovered in a "heavily traveled area" of the West Wing that visitors, as well as staff, pass through.
TODAY'S WEATHER
Check your local forecast here>>>
AND FINALLY…
How a 150-year-old painting is professionally restored
Watch this short video to see a conservator repair tiny tears and creases on an oil painting from the 1800s. (Click here to view)