Three managers at a cheese factory in Kenya have been arrested after they allegedly made female staff strip off so they could check who was on their period.
The incident took place after the unnamed individuals apparently discovered a used sanitary towel in a bin that was not intended for such waste.
Their employer, Brown's Food Co., has dismissed the three and has launched an investigation into the "shocking incident" at its factory in Limuru, where it produces cheese, milk, yogurt and ice cream.
Sub-County Police Commander Philip Mwania said the individuals had been arrested and would be arraigned in court once investigations were complete, state broadcaster KBC reported.
News of the episode first broke when Kenyan Senator Gloria Orwoba posted a video on social media on Wednesday in which she said that she had received "some distress calls" about it.
In the video, she said: "Apparently the quality assurance manager had found a used sanitary towel in one of the bins and, from what I gather, that bin was not meant for the disposal of sanitary towels.
"So it caused up a stir and the manager allegedly went out and gathered all the women from that particular team and literally asked them to undress."
Orwoba said that when the manager first asked who the towel belonged to nobody replied, and so they ordered them to strip so that the person responsible could be "punished."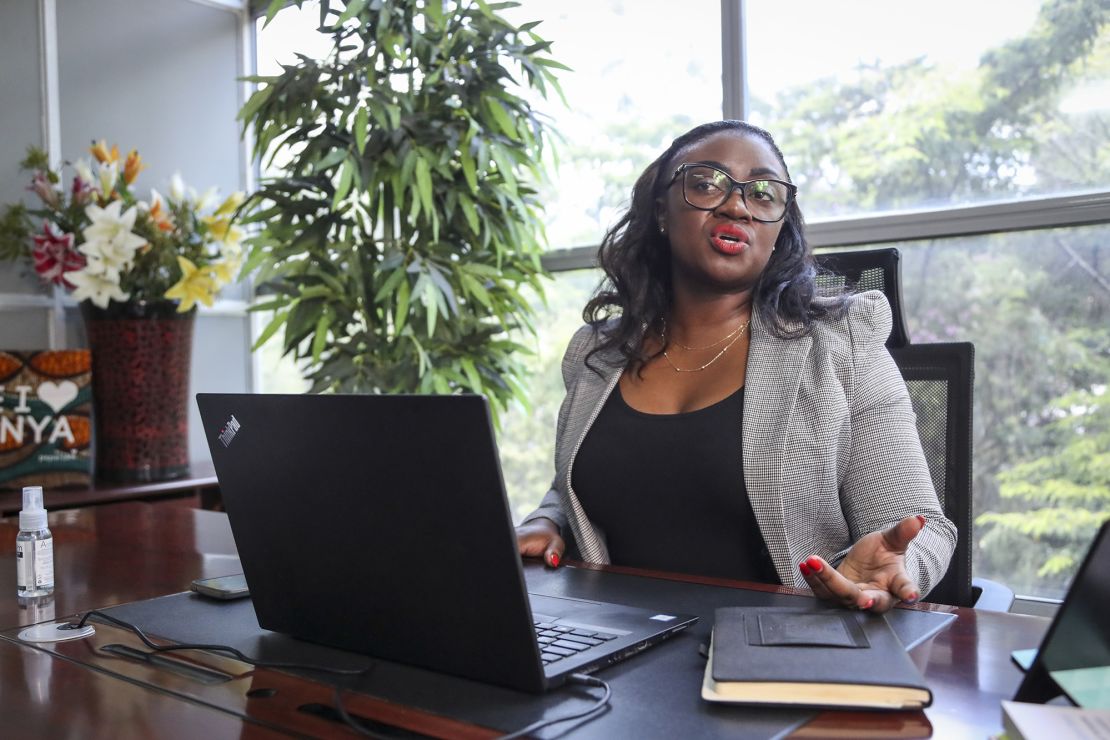 After receiving the calls, Orwoba contacted the firm about the incident.
The company has now dismissed the staff and is investigating how the situation came about.
In a statement posted to its website, it said: "As a result of the shocking incident at the company we have begun internal investigations to assess exactly what happened, why, and how we can adequately reconcile with the employees who were affected by this distressing unilateral decision of the managers that were on site on the day of the incident. They were immediately suspended."
It recognized that the "public is holding us accountable" and said that it was "directly engaging with Senator Gloria Orwoba – who is known to champion Menstrual Hygiene Management as well as ending period shaming and period poverty in Kenya – to learn from her how best to implement a Menstrual Hygiene Management policy."
The statement concluded: "We have been listening and we know we must do better."
In a post on Twitter a day earlier on Thursday, Brown's described itself as a "women-led business" which "works hard to provide a working environment that is safe for all employees. It said: "We have apologized to the women involved and would like to apologize to the wider public as well."
Campaigners say period shaming is a serious problem in Kenya. In 2019, a 14-year-old girl took her life after allegedly being shamed by a teacher in class when her uniform was stained by her period, according to the Africa Health Organisation.