For the second time in as many months, Mirra Andreeva has reached the third round of a grand slam – well before her 17th birthday.
The Russian star advanced at Wimbledon on Thursday when her opponent, Czech 10th seed Barbora Krejčíková, retired from their second-round match with Andreeva leading 6-3 4-0.
In what will be just her sixth game on grass, Andreeva next faces compatriot Anastasia Potapova on Saturday. Her sudden rise this year has caught the attention of Netflix cameras filming the next instalment of the "Break Point" docuseries.
"They are following me," Andreeva told reporters after Thursday's match. "They're actually somewhere here, I guess. I don't know … They're super nice people."
Against 2021 French Open champion Krejčíková, Andreeva recorded two breaks of serve to wrap up the first set before racing into a commanding lead in the second.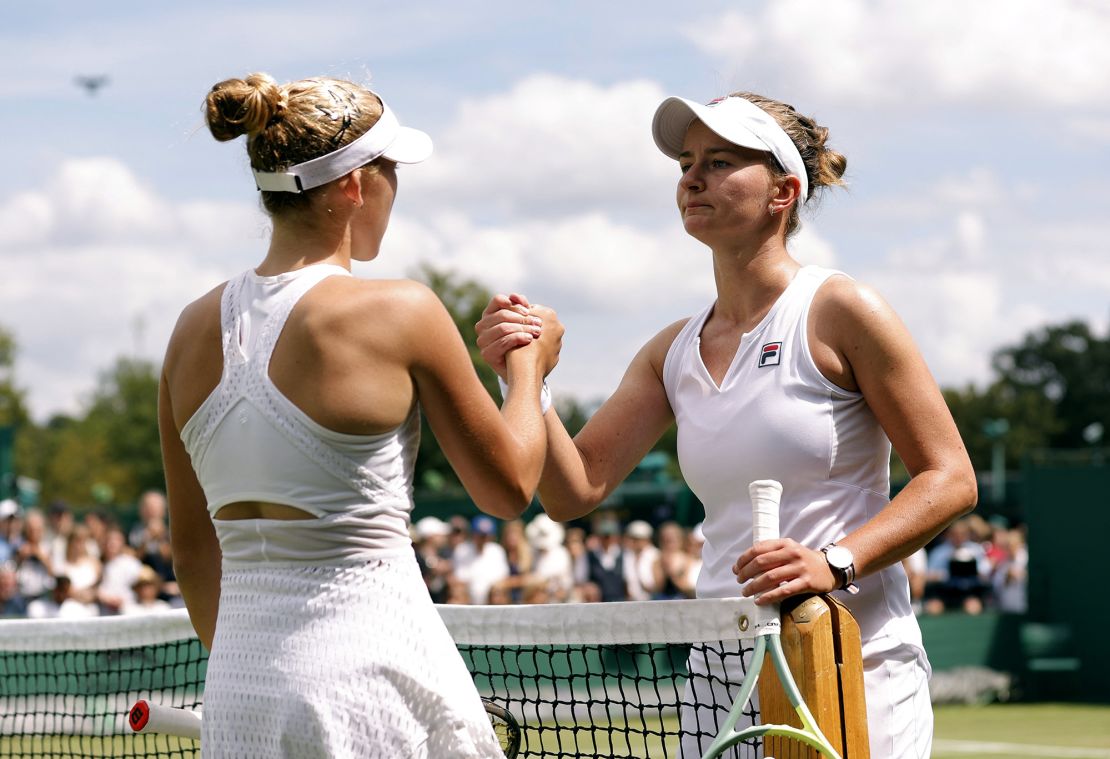 At that point, a lower left leg injury forced Krejčíková – who had also required treatment in her second-round victory against Heather Watson – to retire from the match.
It means Andreeva is the third-youngest player to reach the third round of Wimbledon in the Open Era after Kim Clijsters in 1999 and Coco Gauff in 2019.
"I always want to win, it doesn't matter which tournament, which round," she told reporters. "I always go to win. I will just do my best.
"If I can advance to the round of 16, I will be super happy. If I can advance to the semifinal, I will be of course super happy … Honestly I don't have any goals. I just play."
Competing without a flag or national representation amid Russia's invasion of Ukraine, Andreeva has enjoyed a successful year so far, finishing runner-up at the junior Australian Open and reaching the fourth round of the Madrid Open, where she eventually lost to world No. 2 Aryna Sabalenka.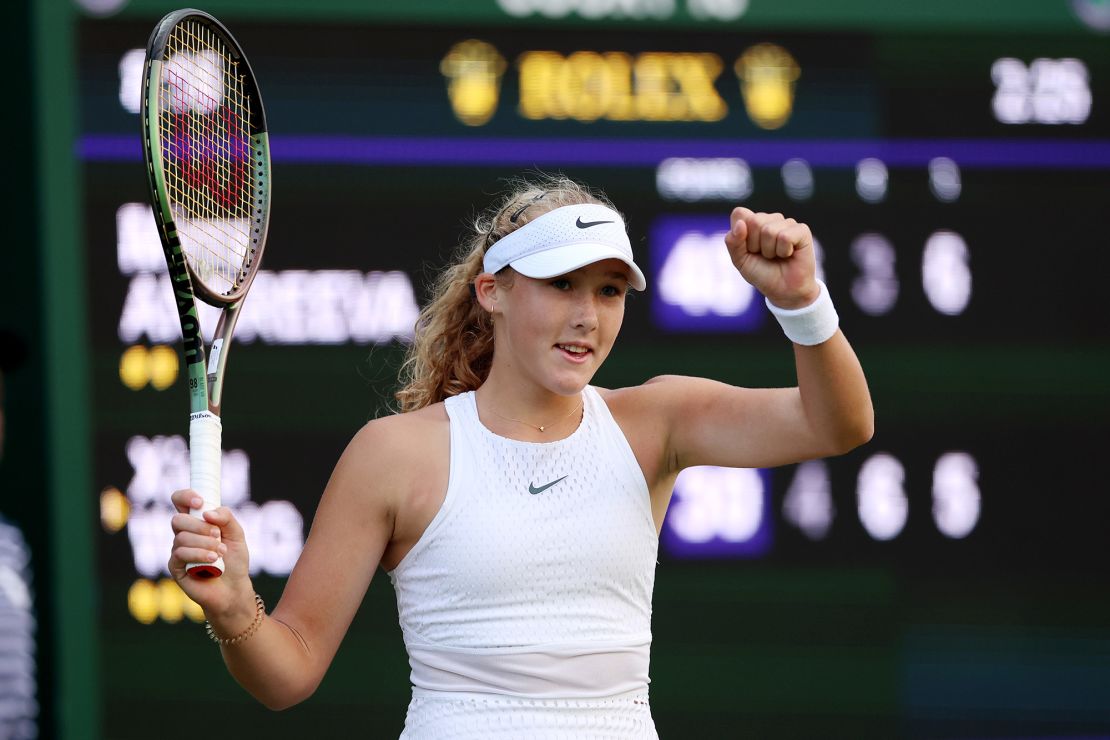 Ranked No. 102 in the world, she had to come through qualifying at the French Open and Wimbledon, losing to Coco Gauff in the third round of the former.
But despite her success, Andreeva isn't immune from being star-struck – particularly when it comes to encounters with former Wimbledon champions.
"I met Andy Murray here," she said, "but I'm too shy to talk to him. When I see him, I try to leave the facility super quick just to not talk to him because I'm super shy."
Continue with her current form and Andreeva will undoubtedly be spending more time in the company of her childhood idols.